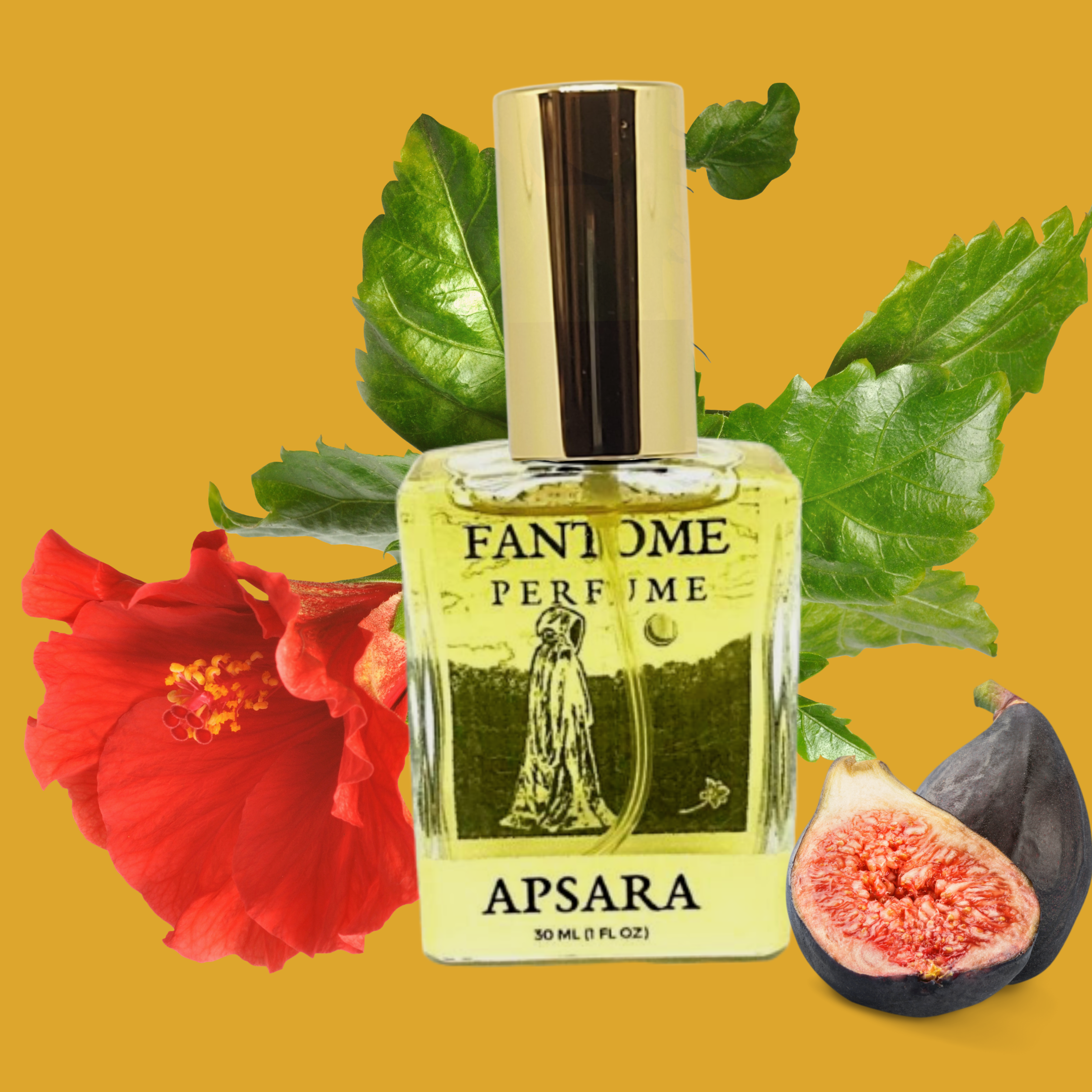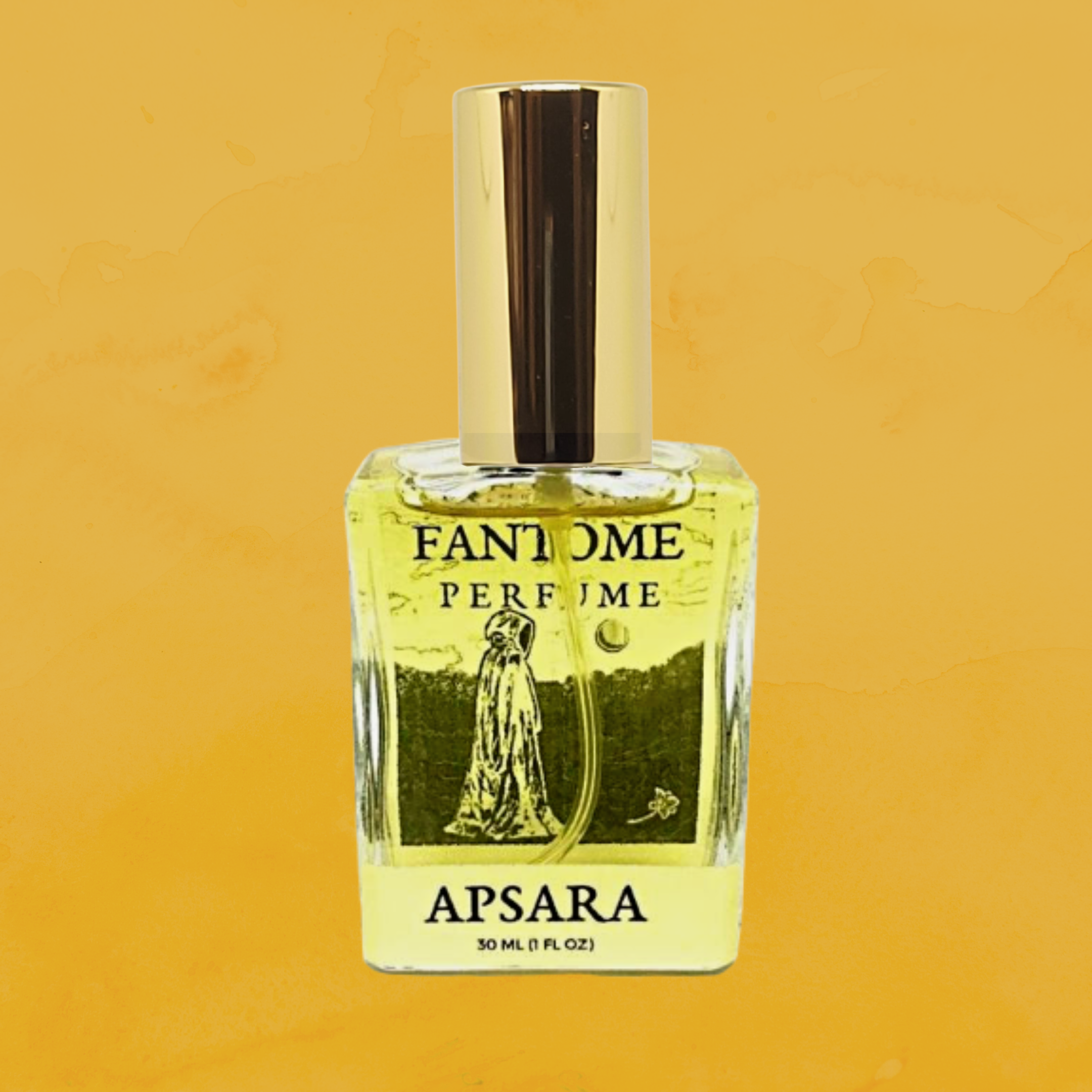 Juicy black figs and hibiscus nectar are at the heart of this luscious, syrupy fragrance tempered by smooth patchouli, iris, resinous woods, aged frankincense, benzoin, and spices. 

Extrait de parfum. Ingredients: denatured alcohol (isopropyl myristate for international orders), fragrance. 1 oz glass bottle with fine mist spray pump.
*Not vegan
**Reformulated in January, 2021
The apsaras are beautiful, feminine spirits of clouds and water in Buddhist and Hindu mythology, also taking up residence in different varieties of fig trees. Known as exceptional dancers and singers, they can also change their shape at will, often appearing as aquatic birds. It is believed they should be guarded against, as they are capable of deranging the mind.