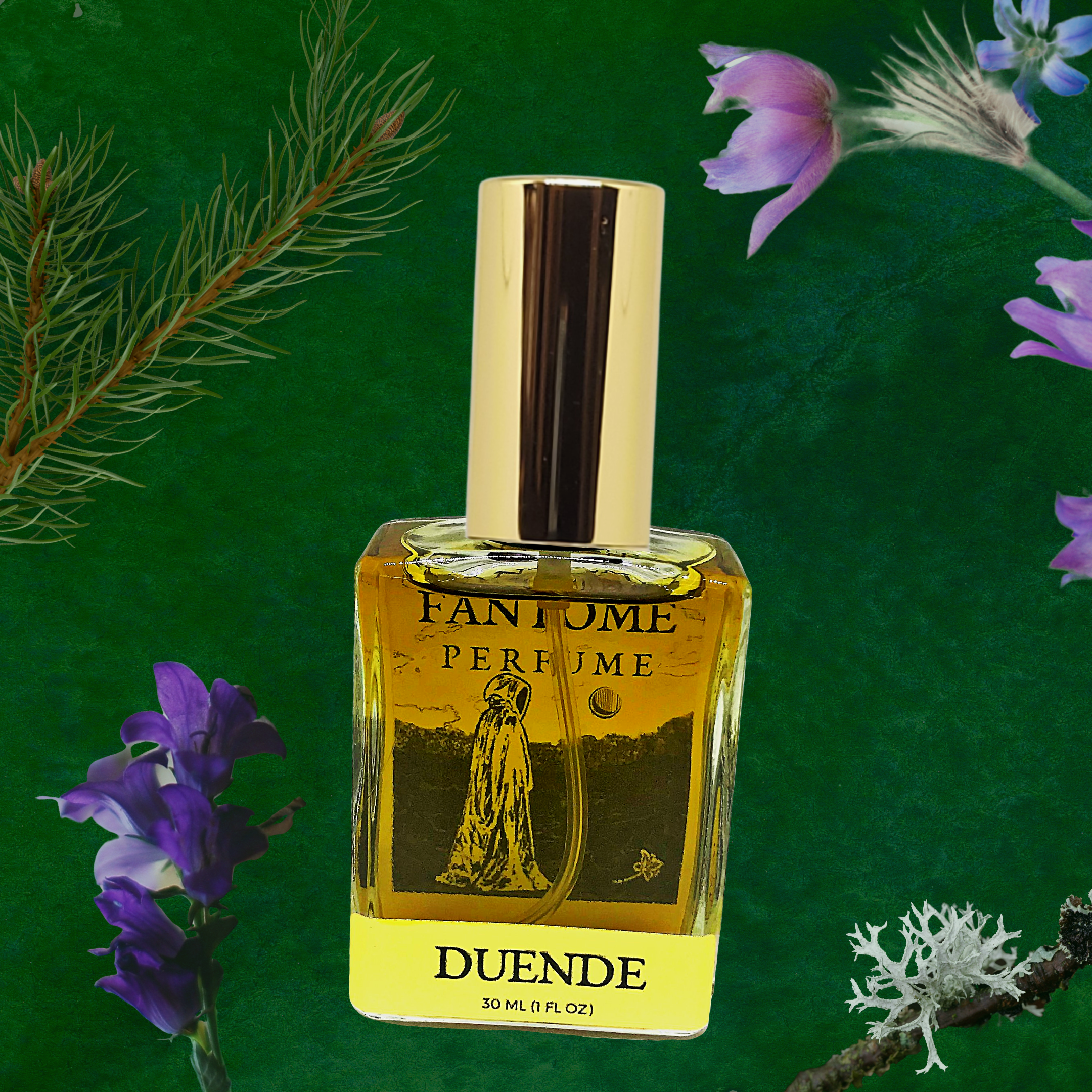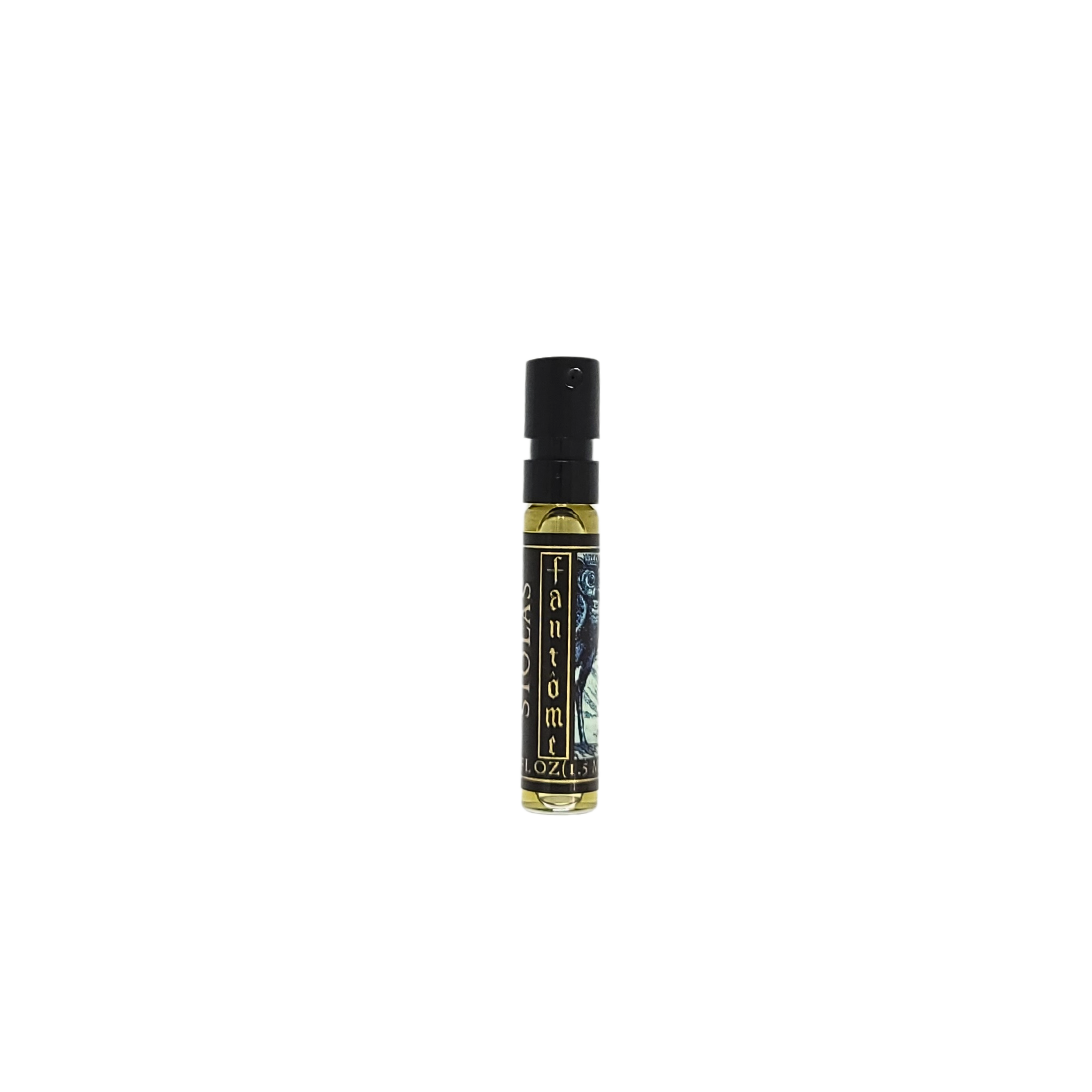 The smell of being lost in a forest—with oakmoss, cedar, fir, resinous labdanum, benzoin, tree sap, wild violets, and lilac. 

Named for the fabled fey folk of Spanish & Latin American mythology who help the lost find their way out of the forest...or lead them astray. Duende is a perfume that conjures a dark and beautiful forest, achieved through the use of natural resins: myrrh, benzoin, and labdanum give the scent depth while still maintaining the veil of mystery.
Extrait de parfum. Ingredients: denatured alcohol (isopropyl myristate for international orders), fragrance. 1 oz glass bottle with fine mist spray pump.