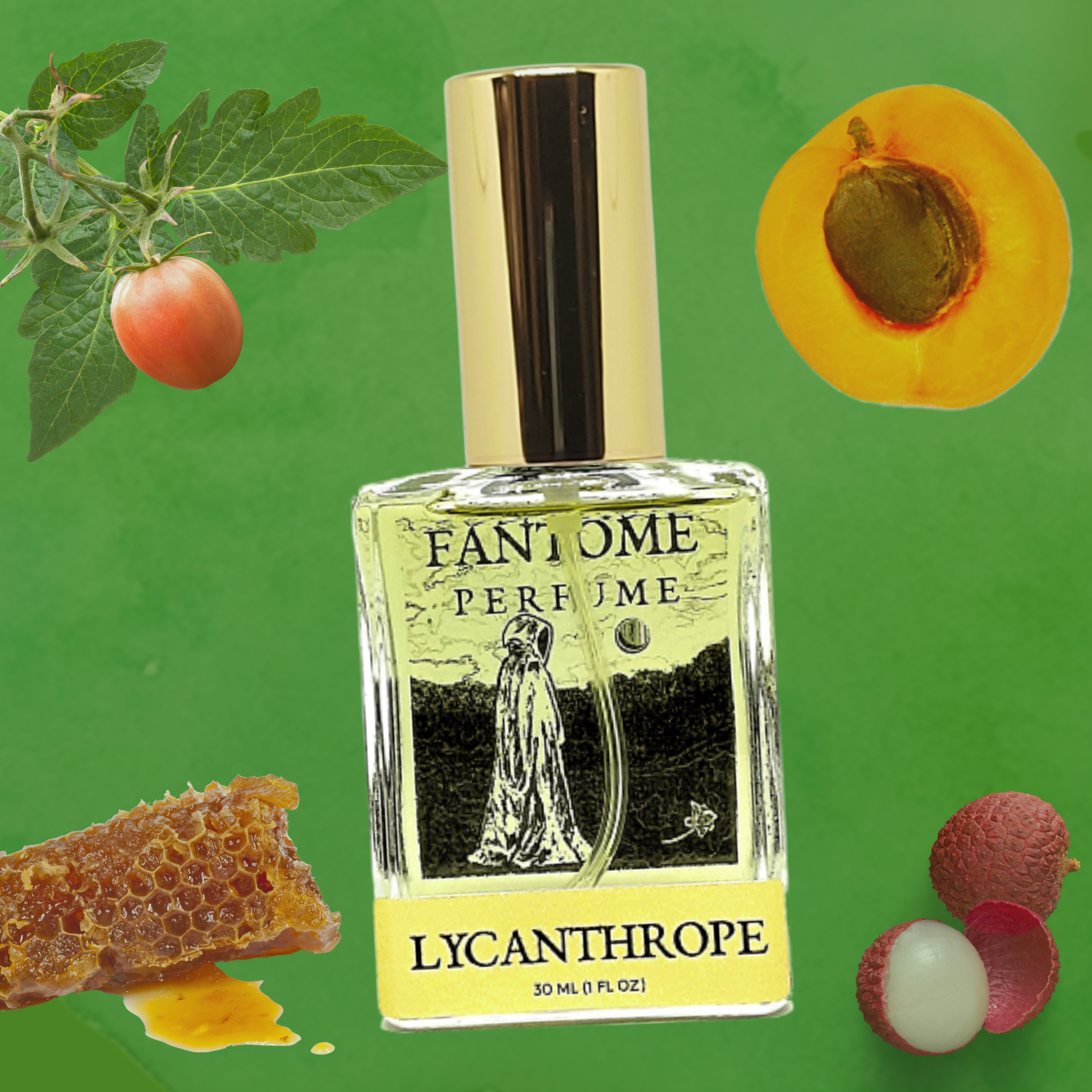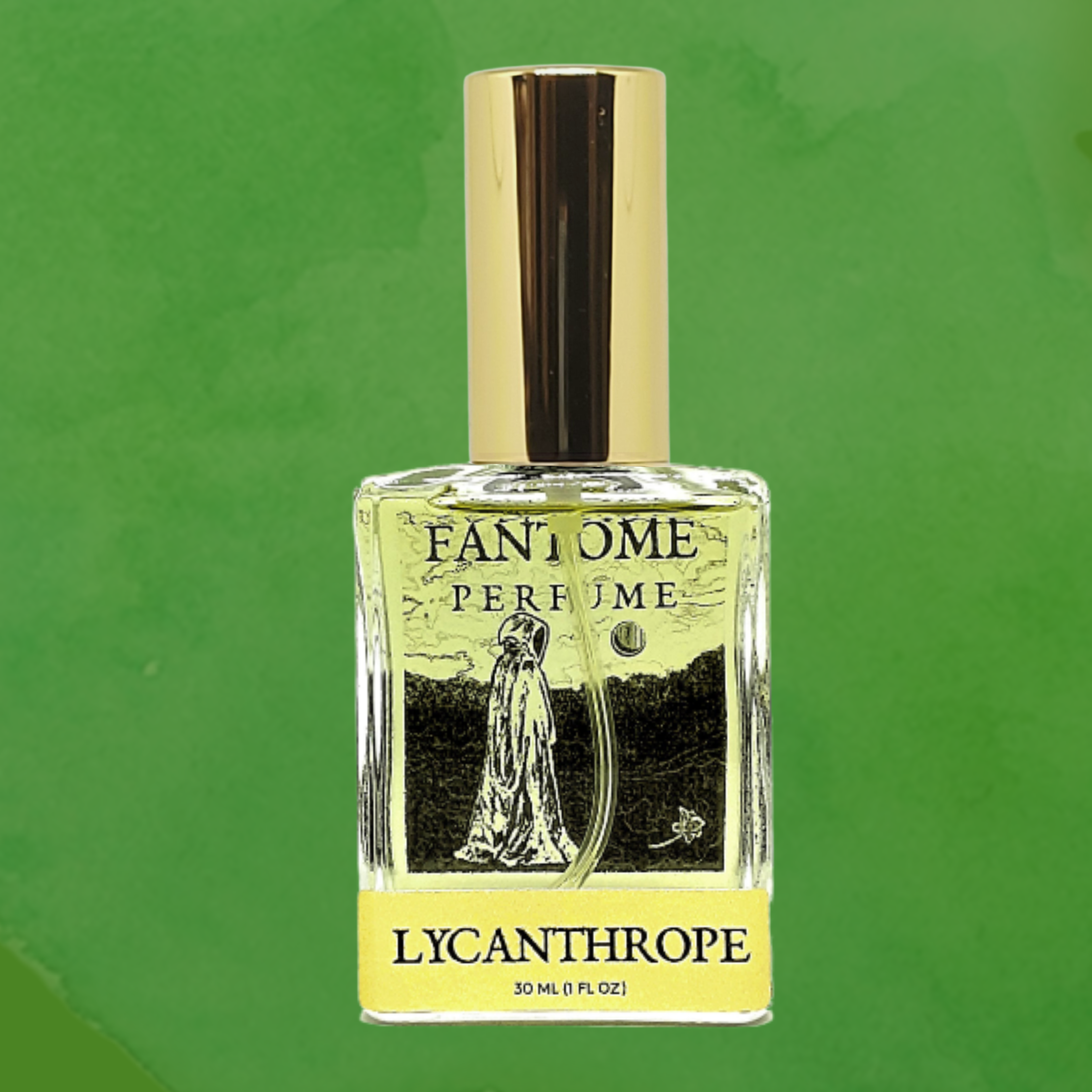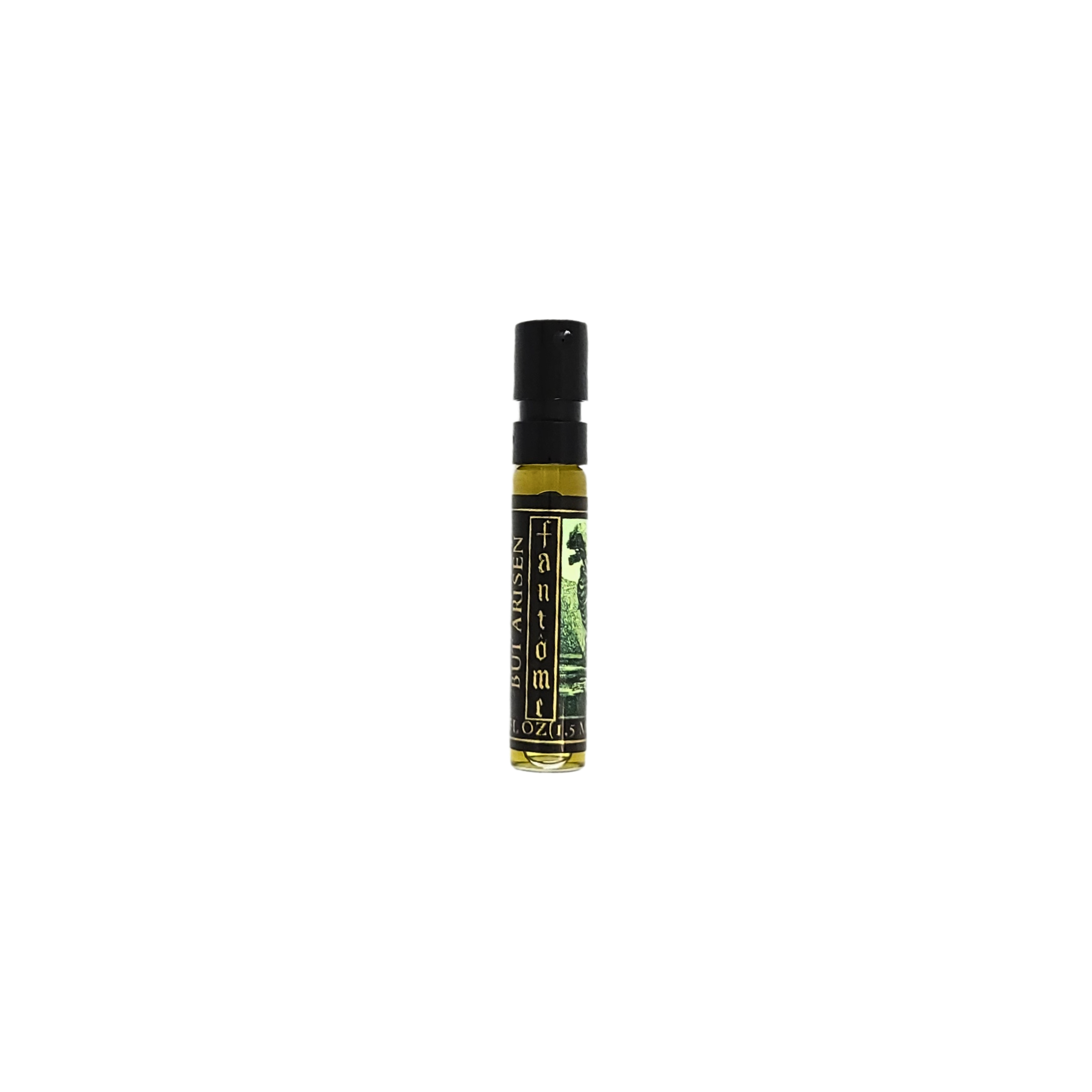 Spicy tomato leaf, dark honey*, and oakmoss, with hints of peach, lychee, ivy, vanilla, and tomatoes fresh from the vine.

Extrait de parfum. Ingredients: denatured alcohol (isopropyl myristate for international orders), fragrance. 1 oz glass bottle with fine mist spray pump.
*Vegan
The tomato plant is the focus of this scent. It has long been linked with witchcraft and werewolves since medieval Europe, as its leaves were indistinguishable from those of the deadly nightshade and its fruit was often misidentified as the hallucinogenic mandrake fruit. It was believed that tomatoes could be used by witches and sorcerers to turn themselves into werewolves. Its Latin name remains Solanum lycopersicum - a nod to its werewolf associations.