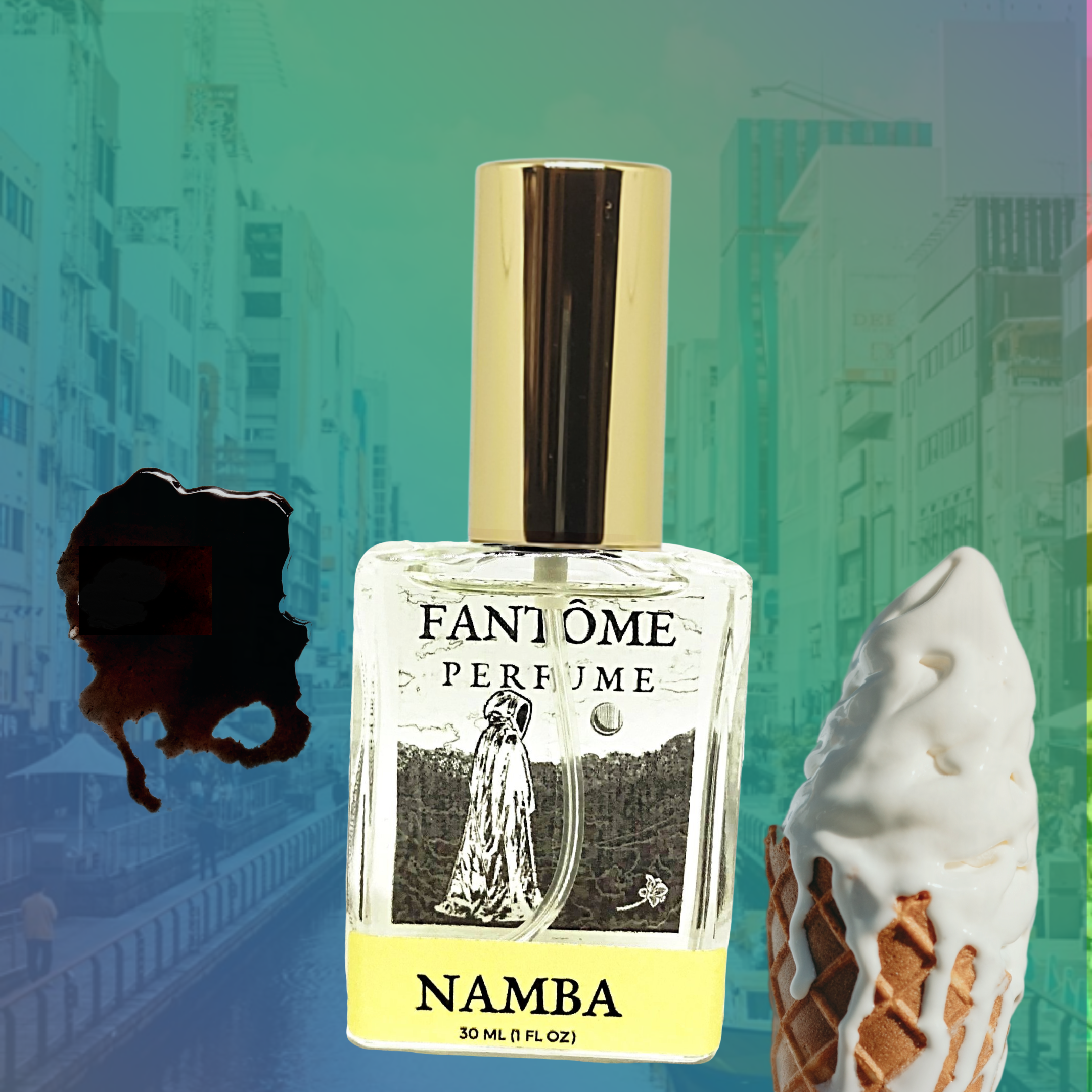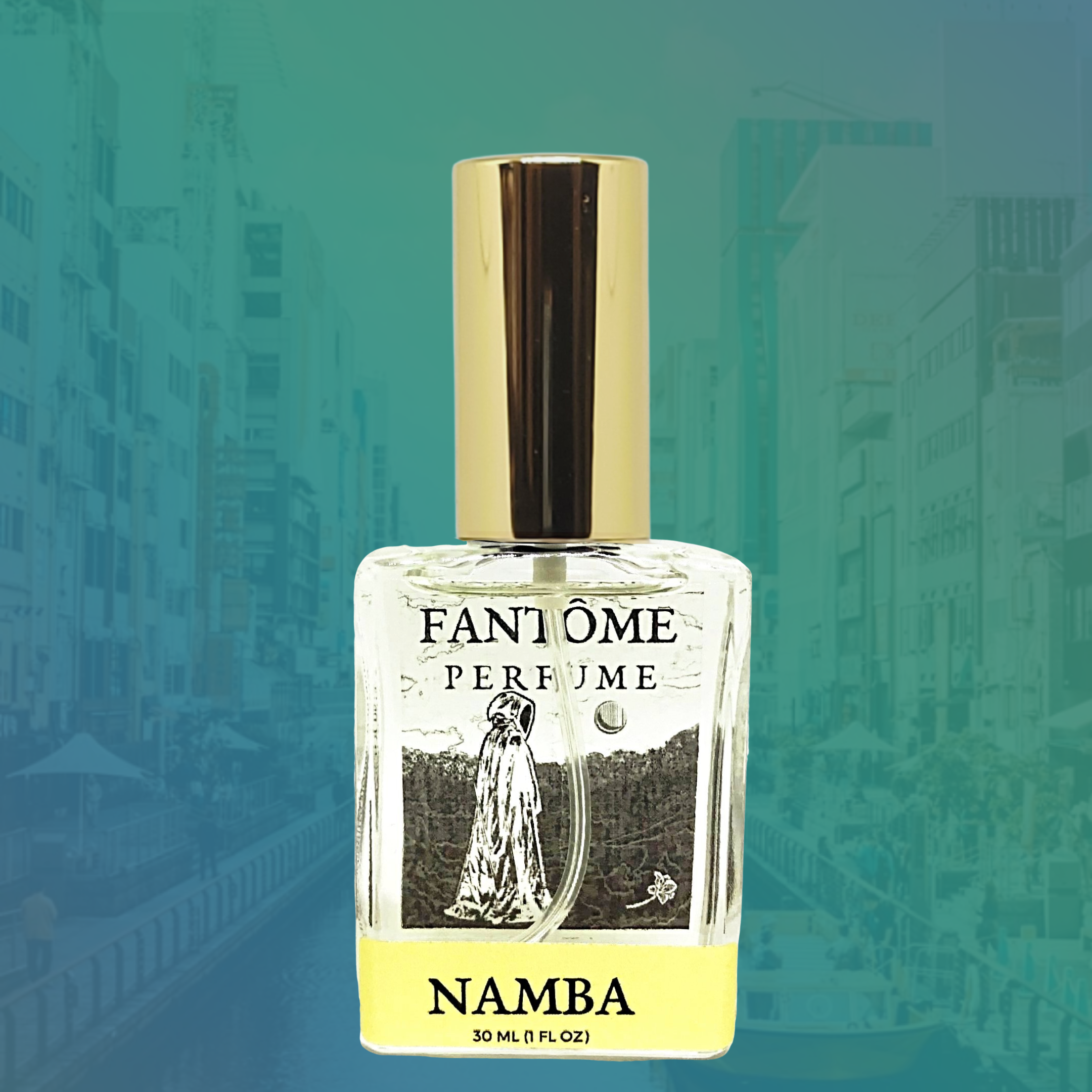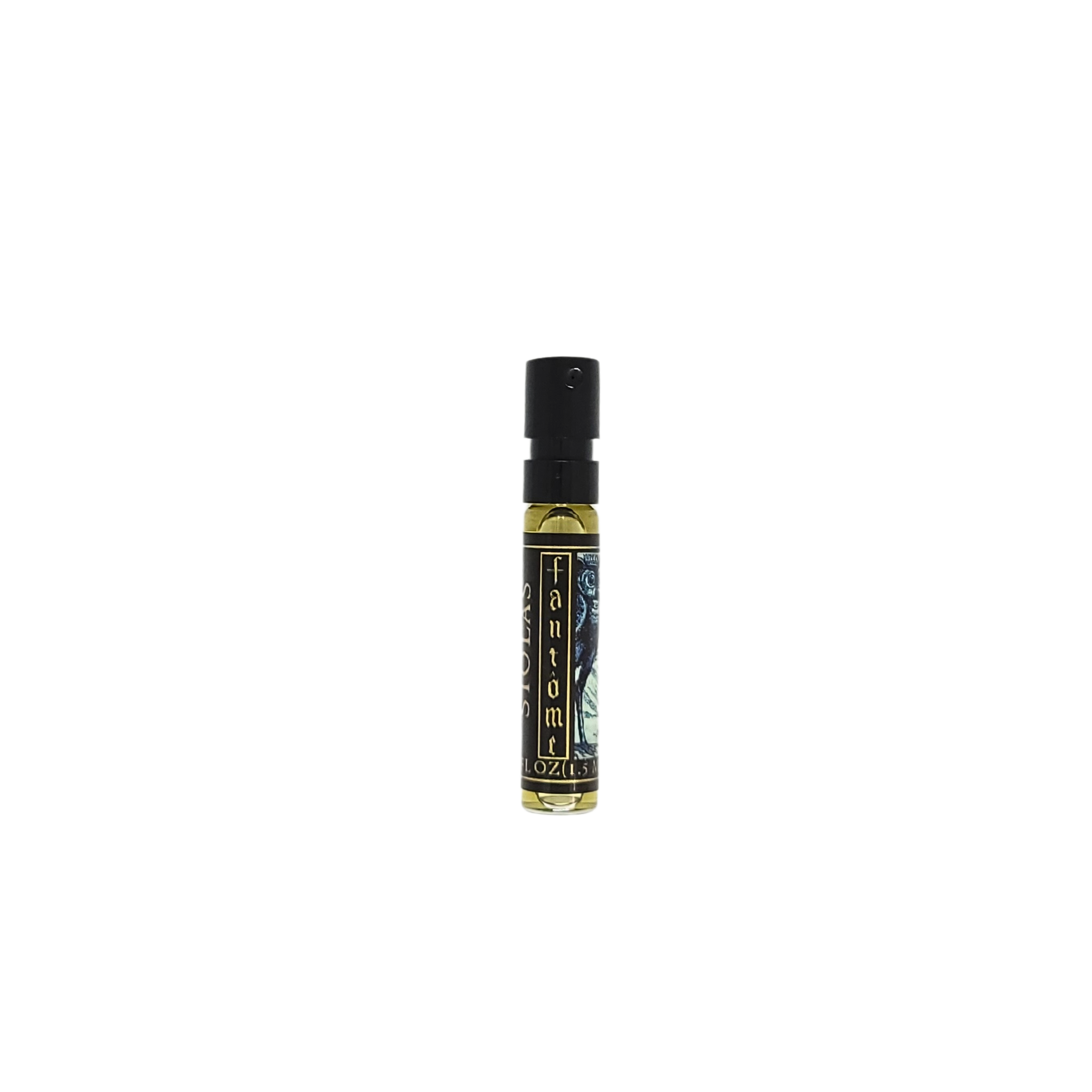 The electric scent of salt water canals, grounding motor oil from the boats that pass under the crowded foot bridges, the buzzing neon that gives the city its unique energy, and melted vanilla ice cream.

Extrait de parfum. Ingredients: denatured alcohol (isopropyl myristate for international orders), fragrance. 1 oz glass bottle with fine mist spray pump.
Namba is the cultural heart of Osaka, abuzz with the energy of quirky neon signs including the unofficial flashing symbol of Osaka—the 40 foot tall ice cream man—towering over the Dotonbori canal and the narrow alleyways crowded with paper lanterns and wares spilling out into the crowded walkways.