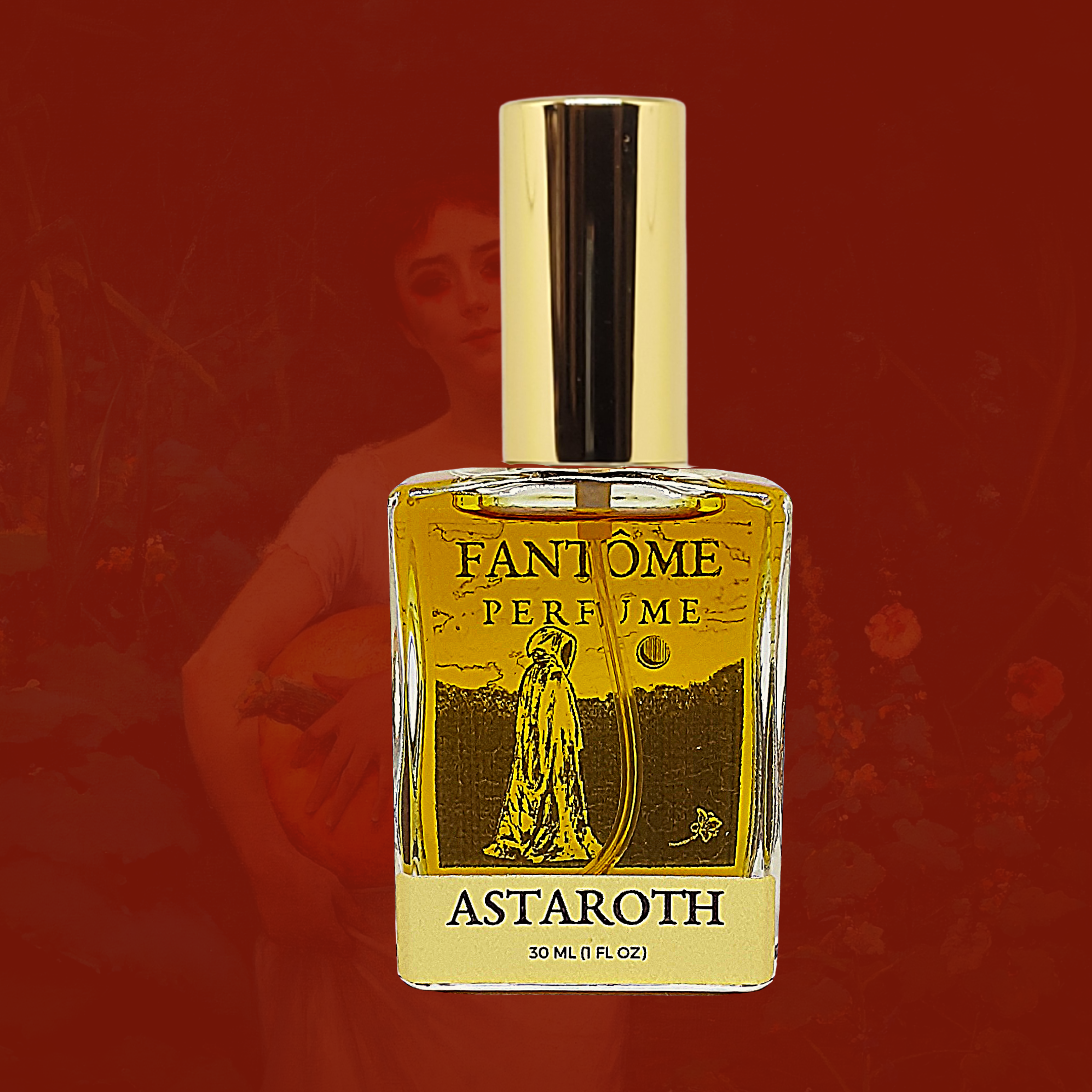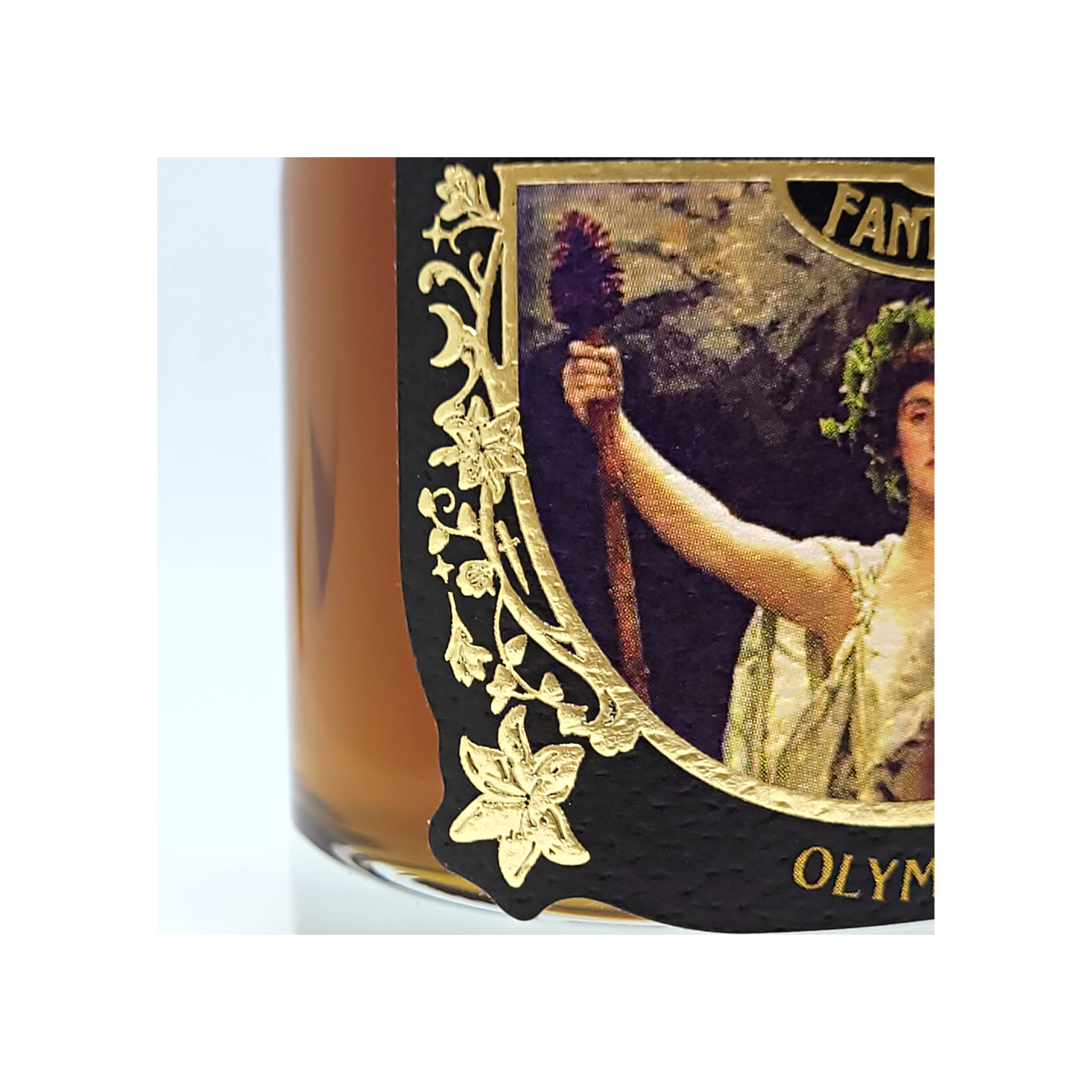 Ripe peaches, pumpkin flesh over a bed of red musk, honey* cakes drizzled with white chocolate, & roasted pistachios

Astaroth opens with rich, syrupy peaches mixed with pumpkin and a touch of nutmeg, with red musk pulsing throughout. The pistachios and white chocolate add a decadence to the scent that seamlessly blends into the red musk and honey cakes as it warms on the skin. 
 Astaroth began her incarnation as the Phoenician goddess Astarte, the most powerful goddess of the Phoenician pantheon and incarnation of feminine divinity. Inspiring Assyrian and Babylonian cults, she was considered to be the same as the goddesses Ishtar and Inanna, and it is believed she later inspired a new iteration as Aphrodite in Greek mythology. Ashtaroth was her plural name that encompassed all of her multiple facets.
Ruling over war, fertility, and sexuality, she was one of many referred to as "The Queen of Heaven," before she was struck down and cast as the 29th demon of the Goetia, a male demon of lust and adversarial forces, during the rise of monotheistic religions.
Astaroth can aid with matters of friendship and love, and has great occult knowledge of scrying and seeing into other worlds. She can be invoked with offerings of fruit, spices, honey, incense, roses, or perfume. 
This perfume intends to honor Astarte in her beauty while exploring the darker facets she later took on as Astaroth. 
Tasa Alora Foren Astaroth
Extrait de parfum. Ingredients: denatured alcohol (isopropyl myristate for international orders), fragrance. 
50 ml: French glass bottle with gold foil embossed label, fine mist atomizer, spherical cap, and decorative box. 30 ml: square glass bottle with fine mist spray pump. 10 ml: glass bottle with fine mist atomizer. 1.5 ml: glass vial with fine mist spray pump.
*Vegan