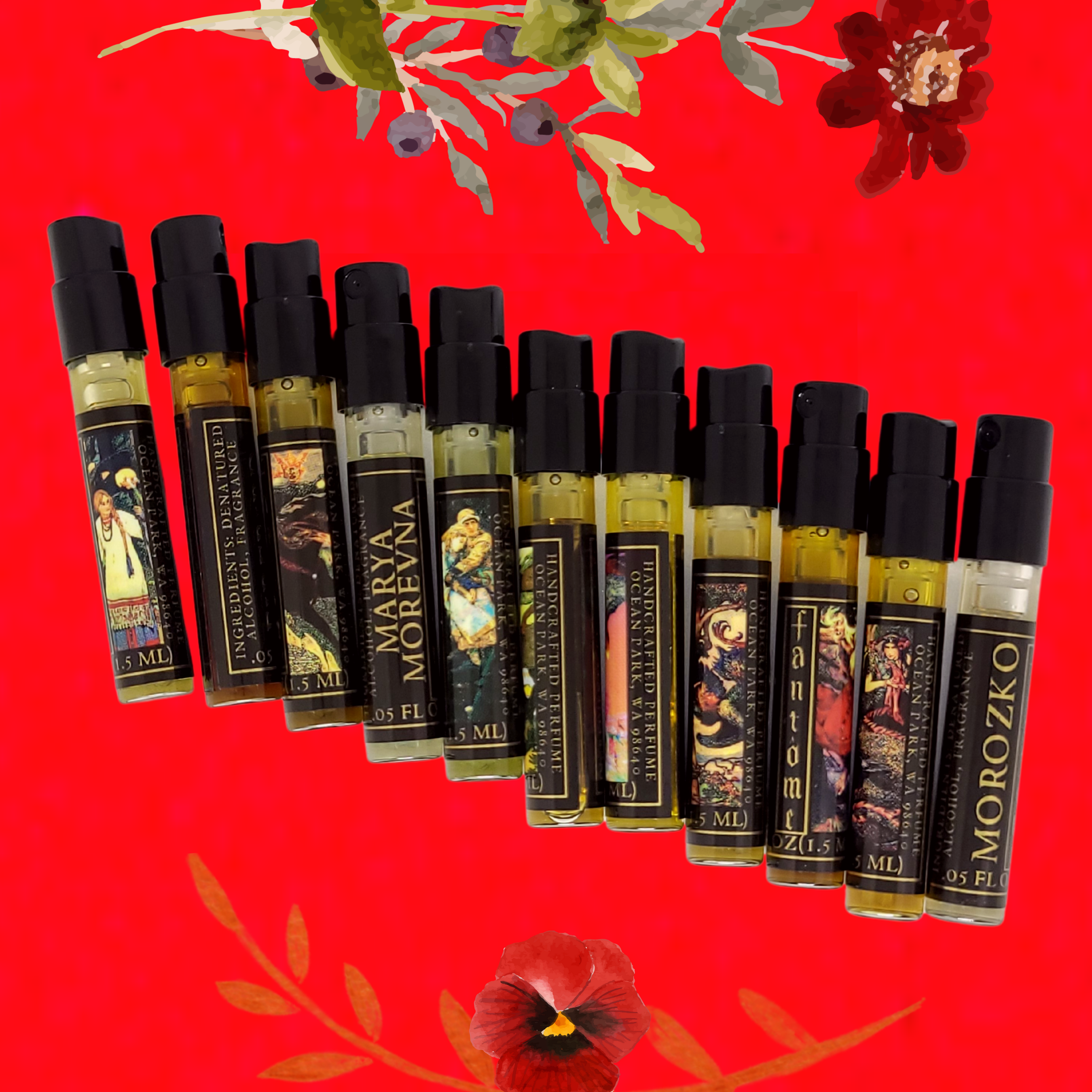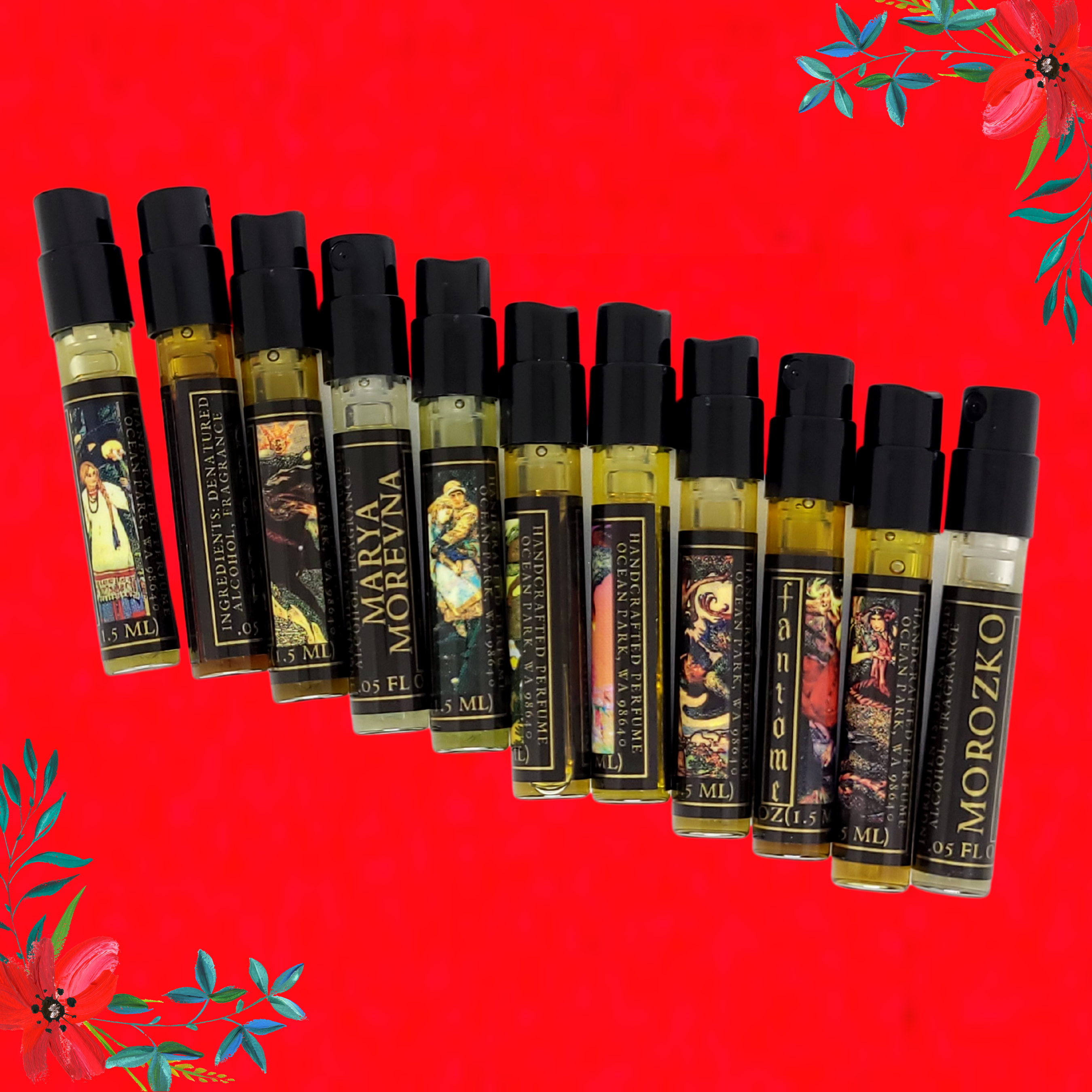 EDP Sample Pack - The Slavic Fairy Tale Collection (11 Scents)
Regular price $88 Unit price / per
An easy, more affordable way to become familiar with our Slavic Fairy Tale Collection. This sample pack contains all eleven scents from the collection in 1.5 mL EDP (extrait-strength parfum) glass sample bottles with spray tops.  
Get lost in the fairytales of old, in the dark forests of Siberia and in the magic that once ruled ancient Kyivan Rus.
In our biggest collection ever, 11 lovingly crafted and uniquely curated fragrances tell the tales of fearsome warrior princesses, wise and terrifying forest witches, cunning peasant girls, true love, harsh winters, foolish princes, magical wolves, three headed dragons, and immortal sorcerers.

Extrait de parfum. Ingredients: denatured alcohol (isopropyl myristate for international orders), fragrance.
BABA YAGA
Black and red musk, a smoldering cauldron, cracked bone, cardamom, hanging animal skins, burning mugwort
FINIST THE FALCON
Bulgarian rose married with dewy Russian rose, swirled in strawberry, currant, & peach kissel with cream
FIREBIRD
Smoldering embers, burning cloves, golden saffron,
bright orange, soot on feathers, soft flame, a stolen apple
IVAN THE FOOL
Golden figs, oakmoss, Siberian fir, Russian
leather, wolf fur, sparkling bergamot
KOSCHEI THE DEATHLESS
Forest mushrooms, turmeric, myrrh, treemoss, dry bones, sea kelp, dark patchouli, creamy ylang
LYUDMILA
Ruby red grapefruit, jasmine sambac, vanilla, hinoki, a drop of dragon's blood, bitter orange, rosemary
MARYA MOREVNA
Sharp steel, rare Siberian lotus, skin musk, ambrette, white Baltic amber, wild orchid, blood red beets
MOROZKO
Smooth peppermint, cracking birch, nutmeg, biting winter wind, cold vanilla, black pepper
RUSLAN
Black spruce, smokey opopanax, oud, fresh cedar, dry fir needles, frankincense. black tea
SOLOVEY
Black amber, crushed violets, black currants, dark espresso, labdanum, black agarwood, tobacco
VASILISA
Clover honey, neroli, chamomile, dry hay, rich tonka, vanilla, a flower crown of marigolds & sunflowers