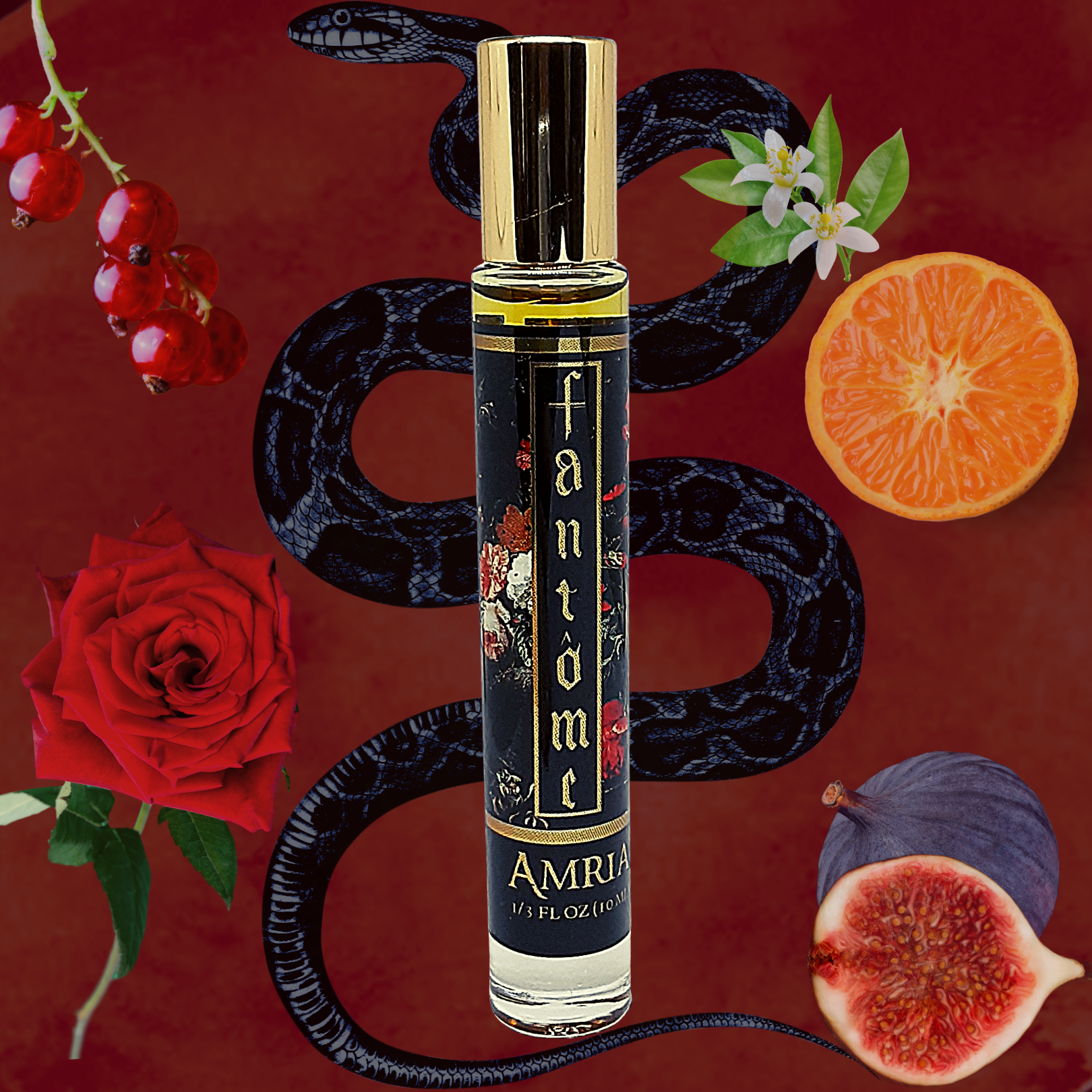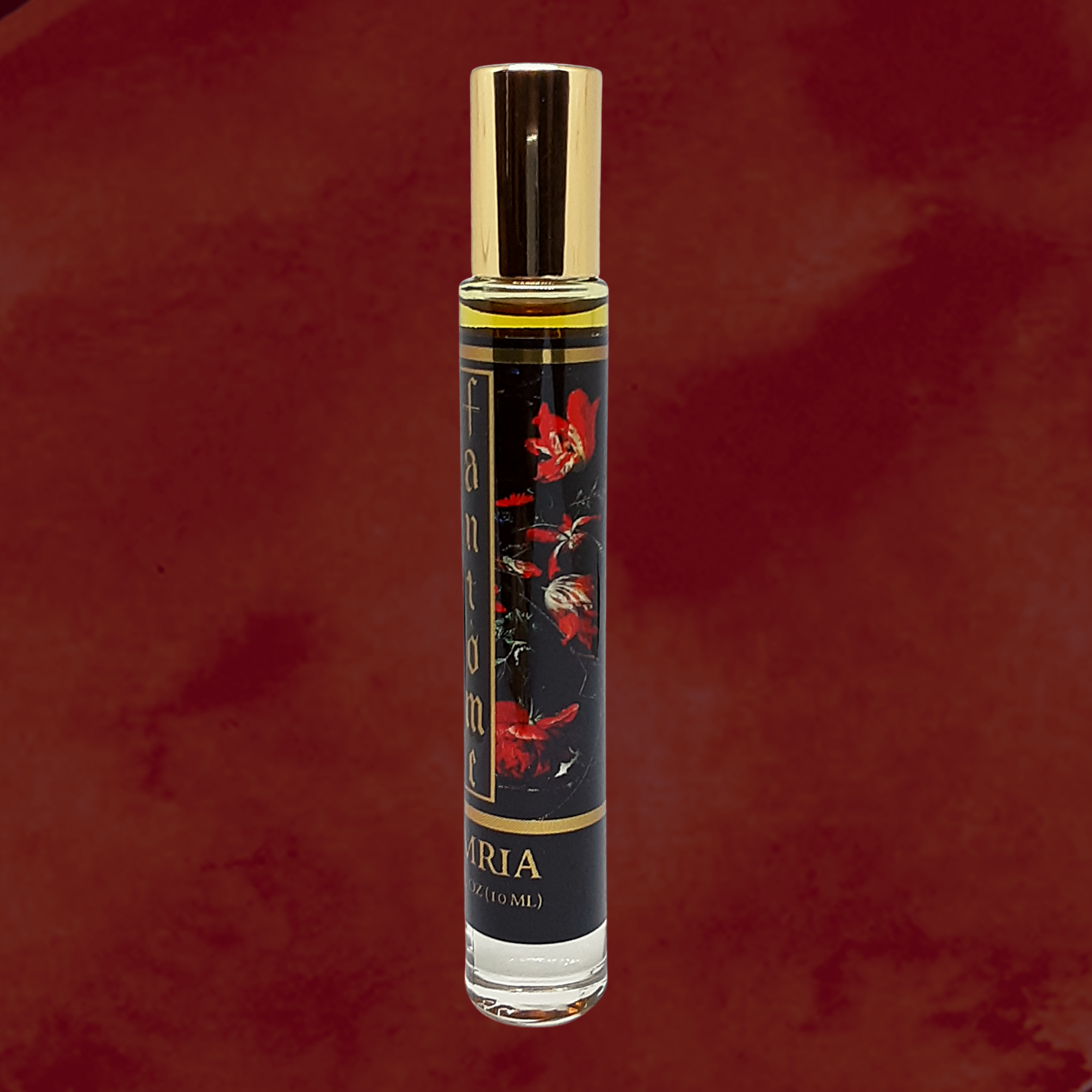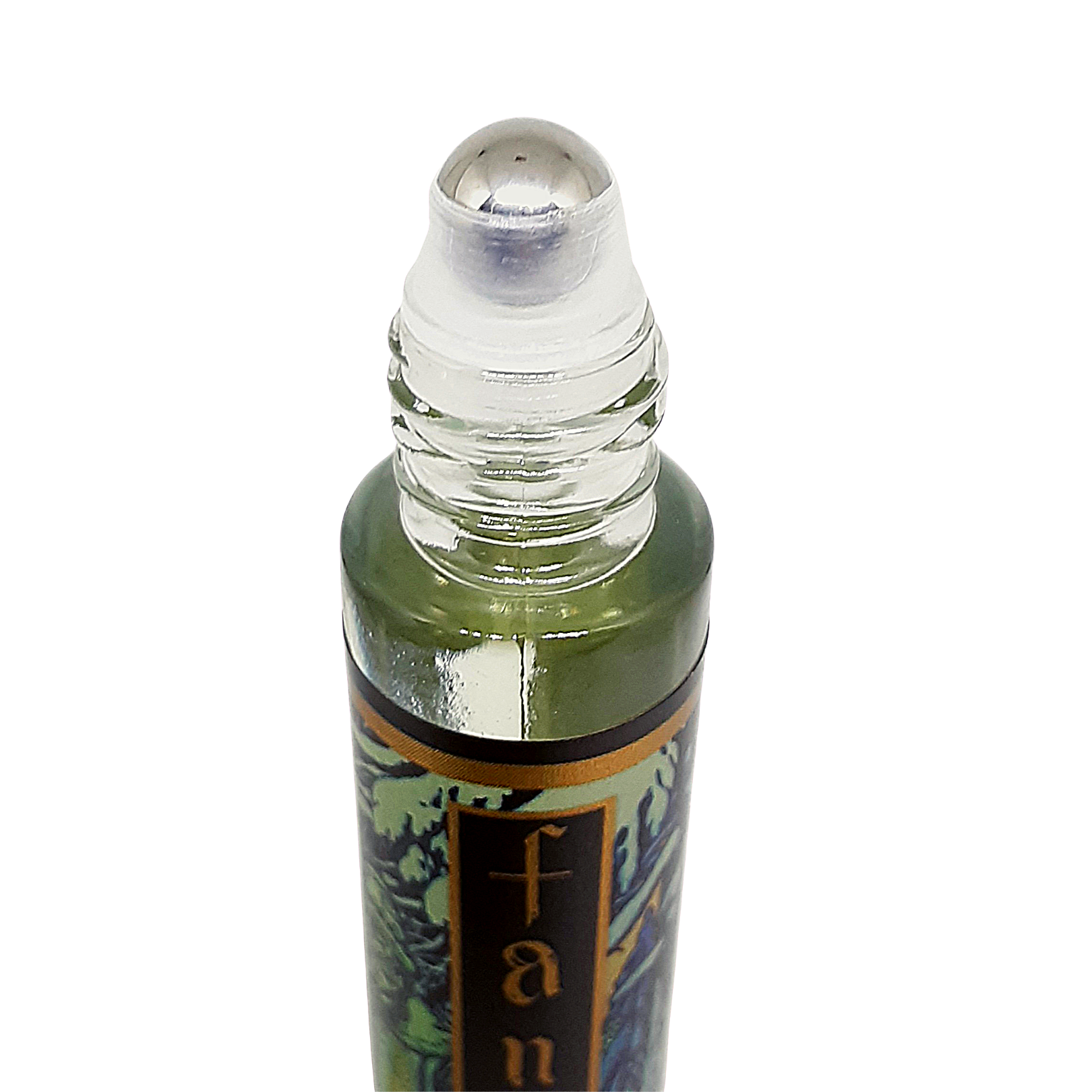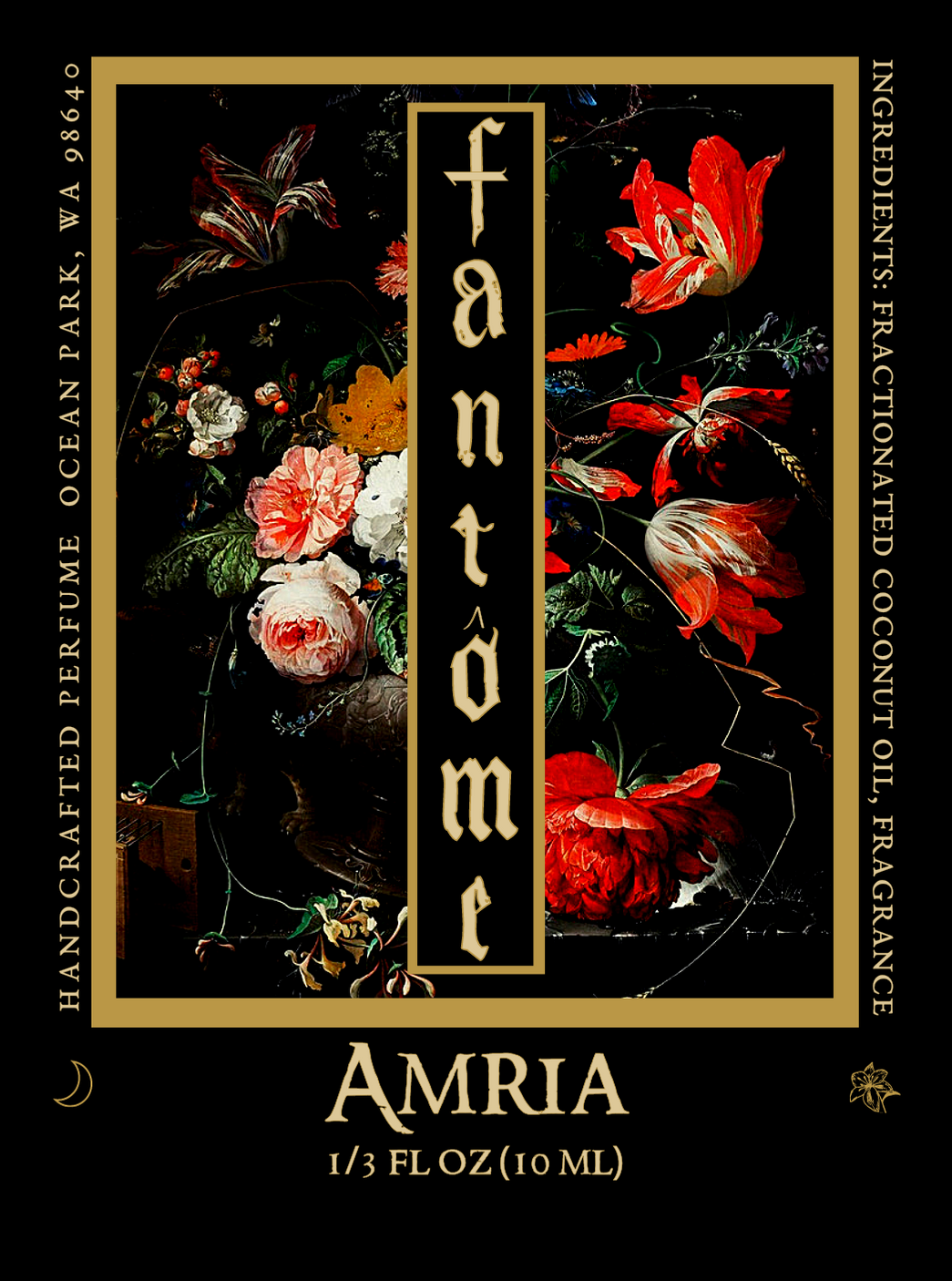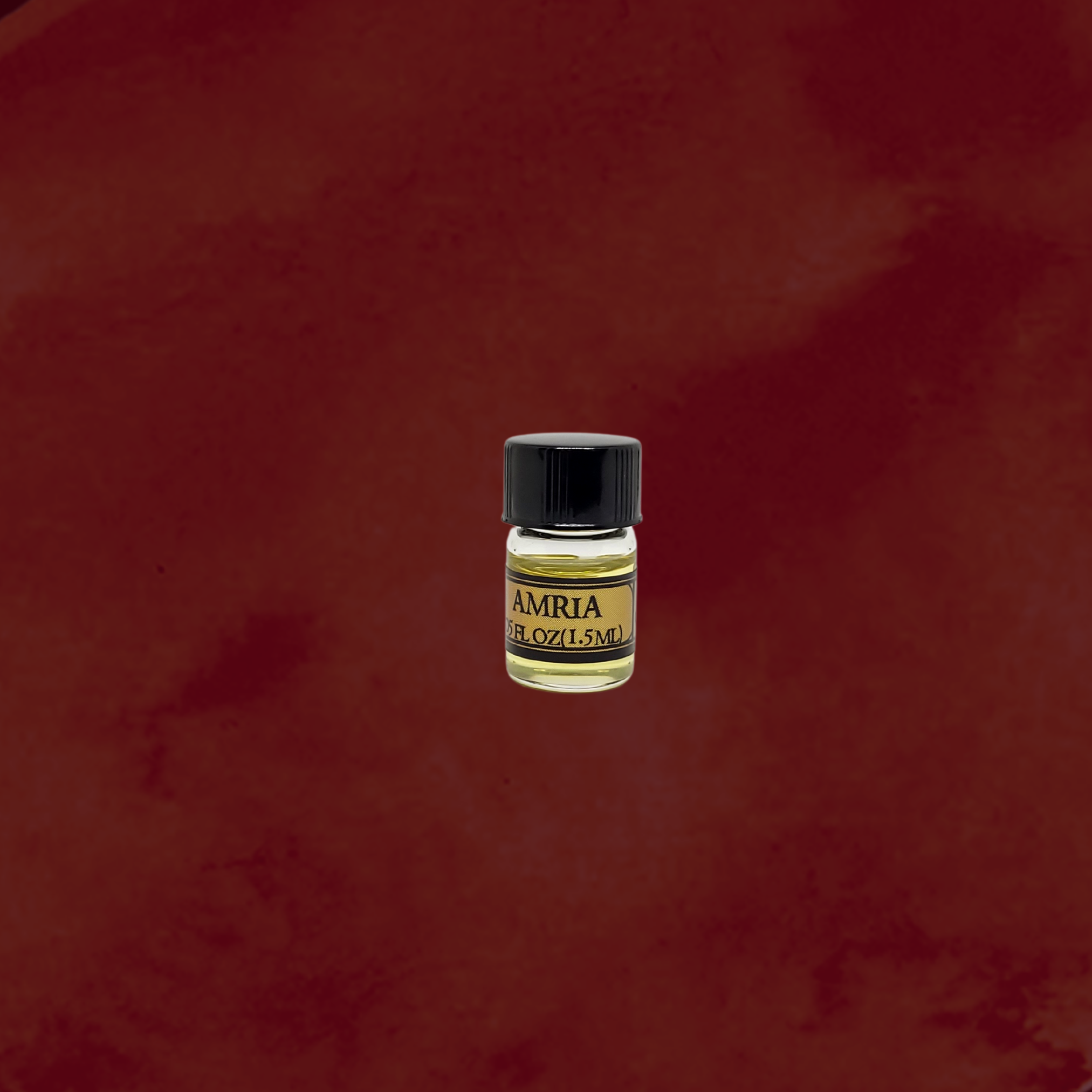 Crushed rose petals, honeyed* figs, black currants, and black tea. Hints of tonka bean, orange blossom, amber, and dragon's blood.

Perfume oil, extrait-strength. Ingredients: fractionated coconut oil, fragrance. All sizes feature glass bottles. The 10 ml and 4 ml both have stainless steel rollerballs, the 1.5 ml has a screw top only.
Amria is a dark rose scent with added richness from the tonka, neroli, and amber. The airy, sweet scent of orange blossom lifts the top notes of black tea and fig. Conjuring images of dimly lit rooms, the dragon's blood and black currants hang thick in the air around you, lending itself to an aura of luscious rose.
Amria is Romani for "oath."
*Vegan