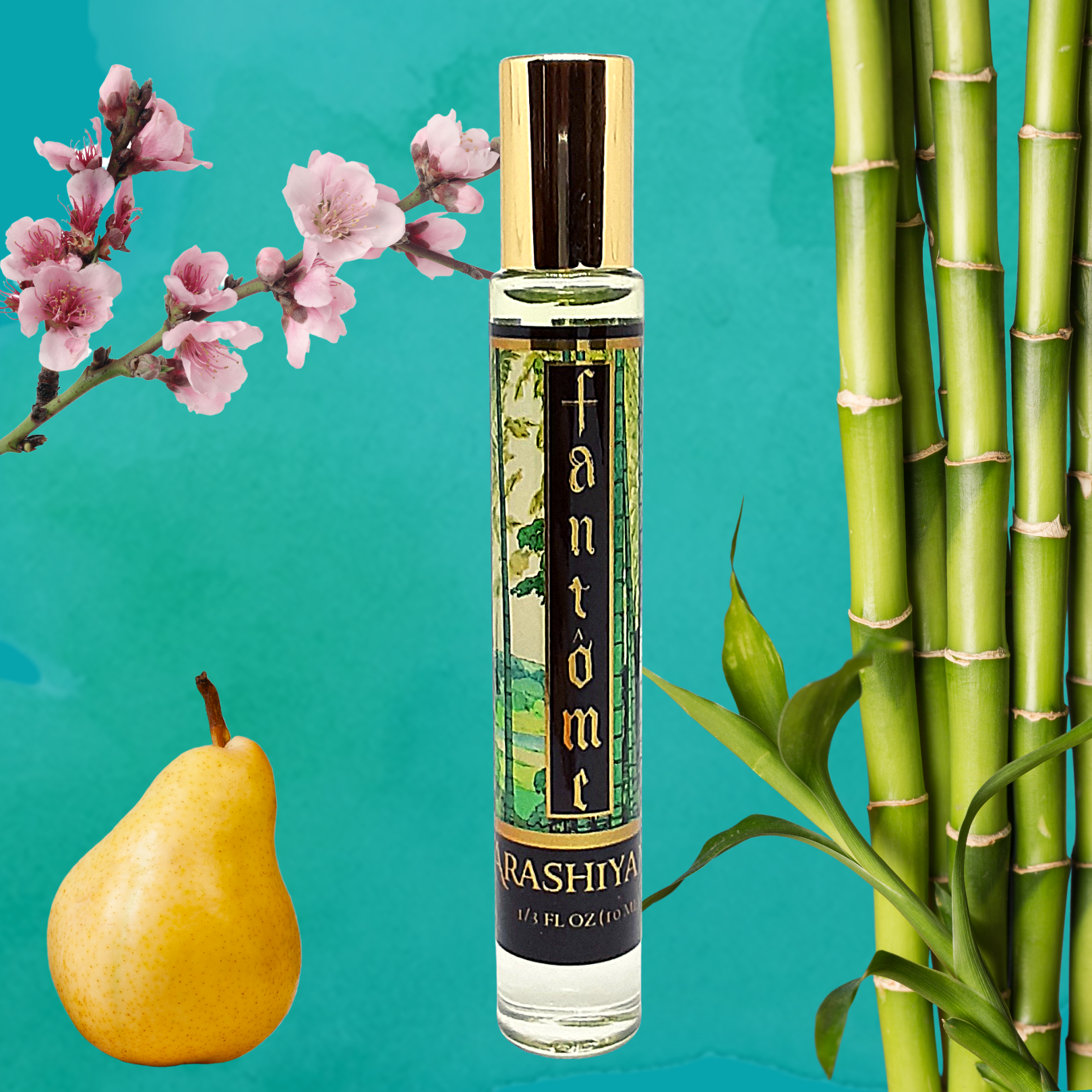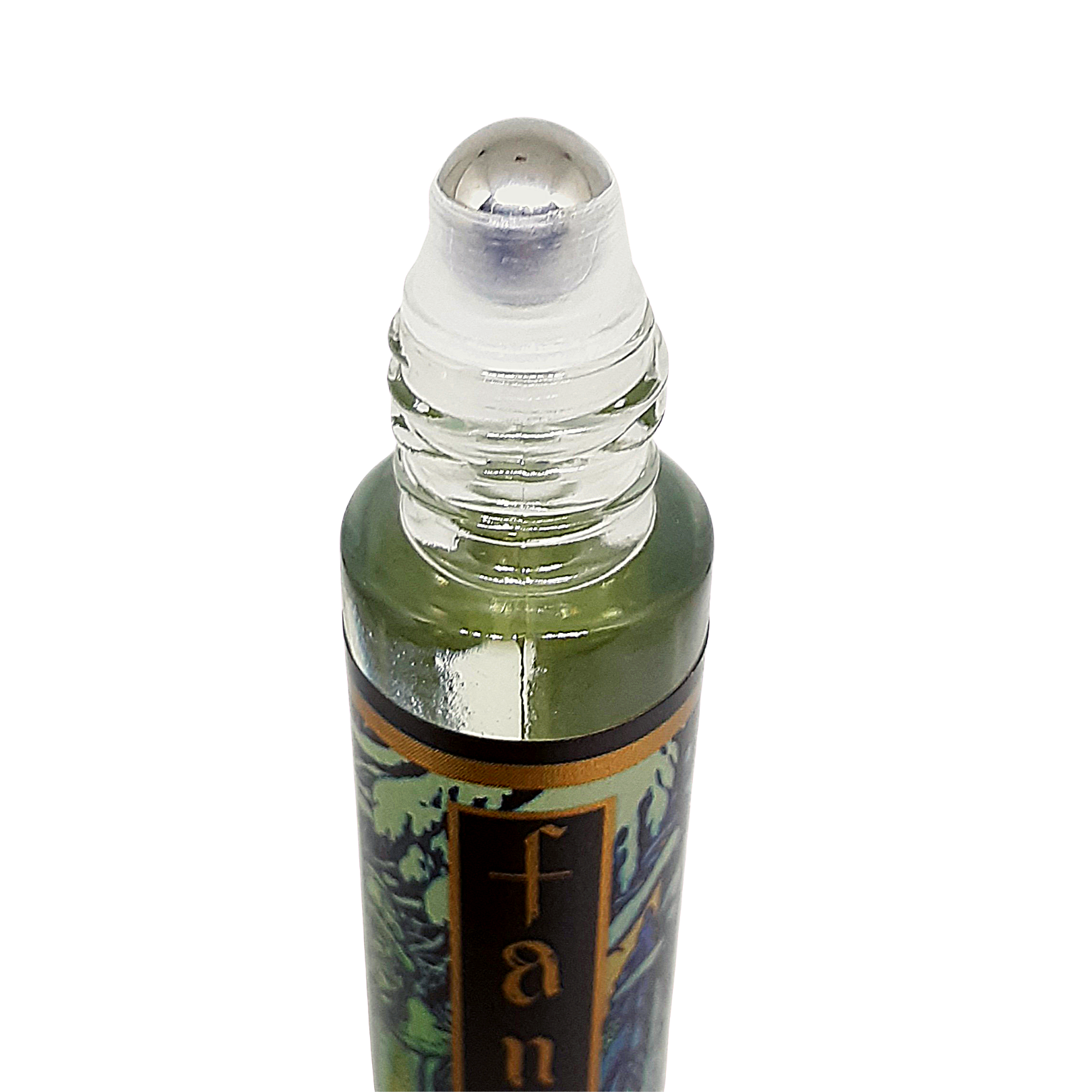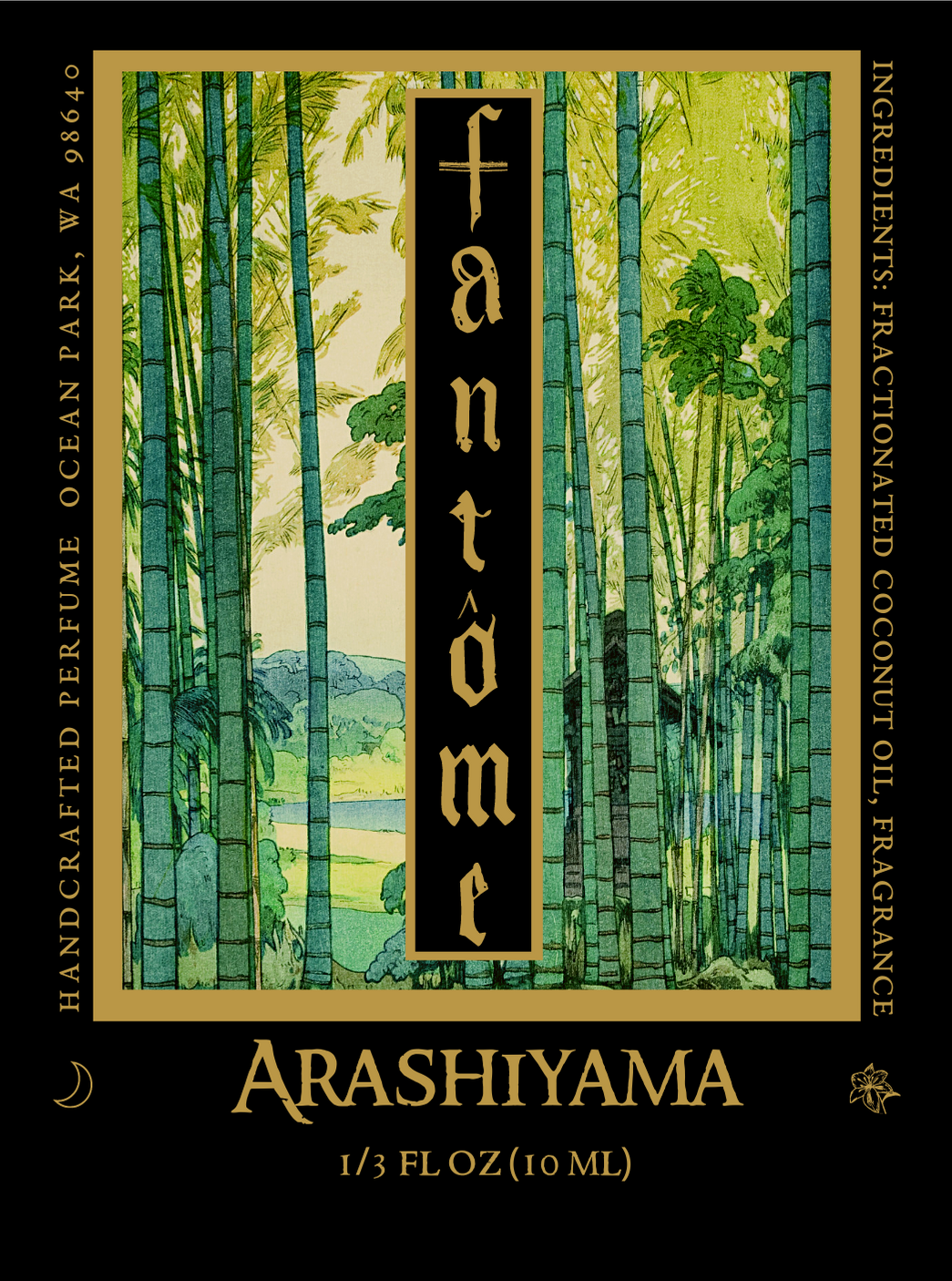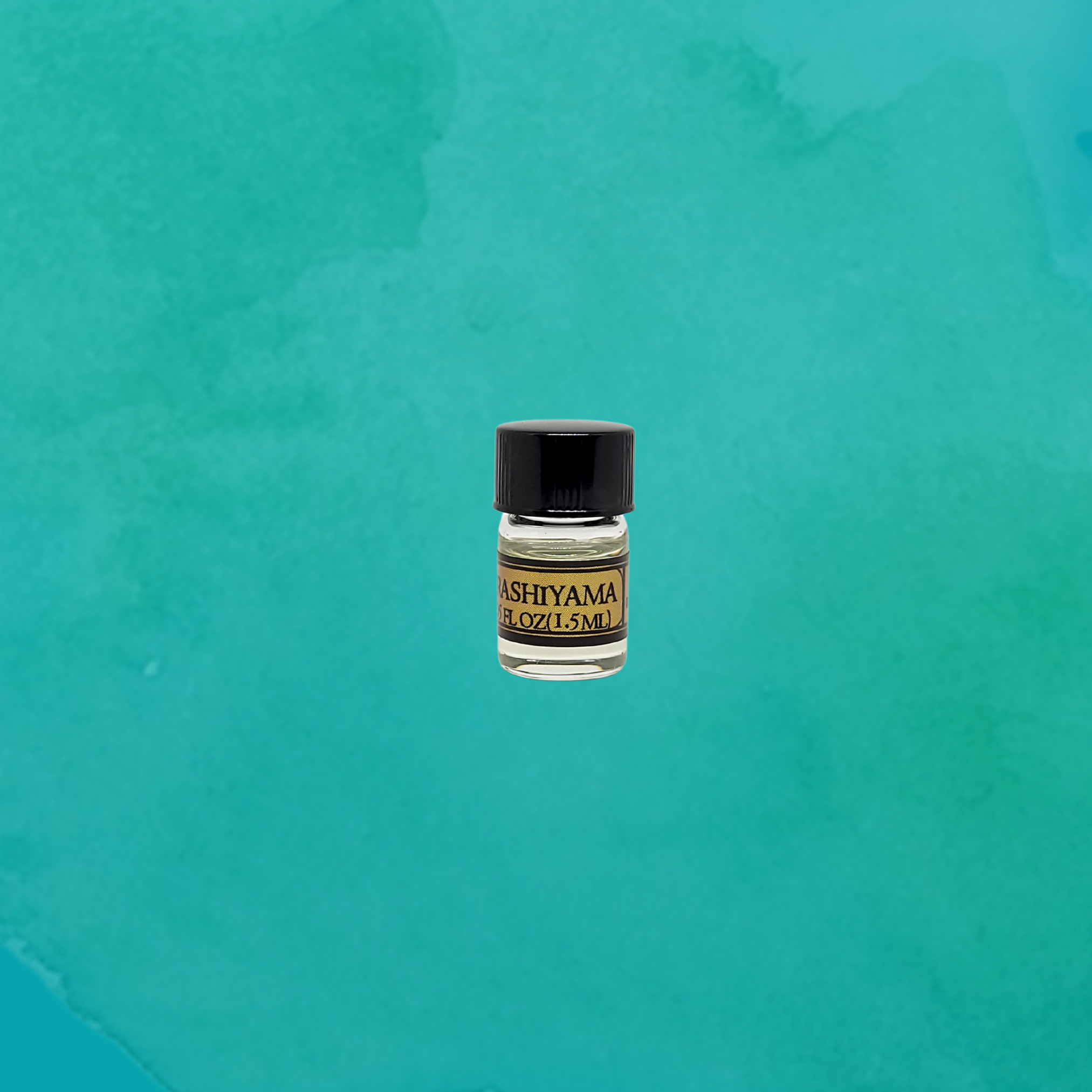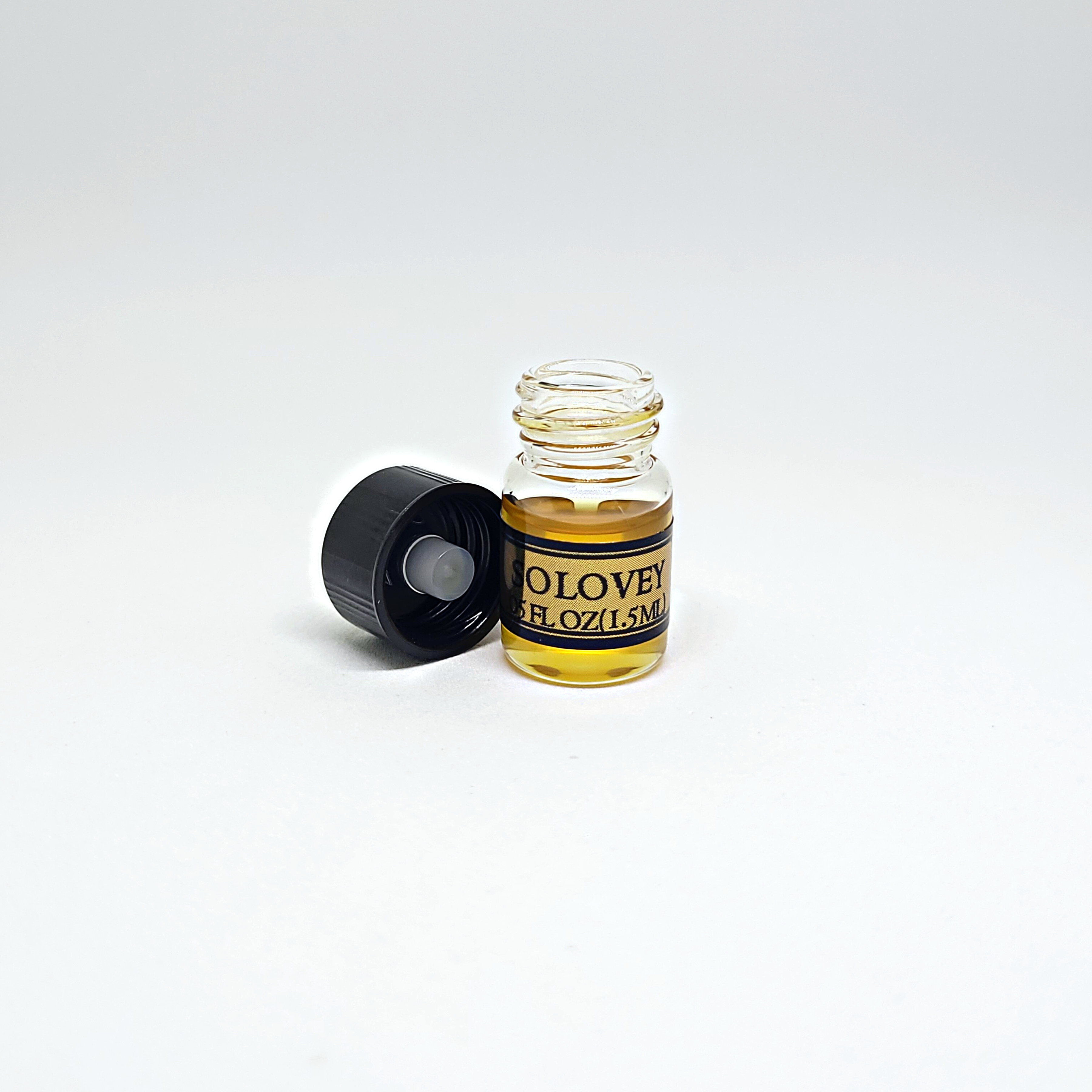 Fresh, musk, atmospheric
Rain-drenched bamboo from the Arashiyama bamboo grove, fresh aomikan slices, Japanese pear, cherry blossom, sandalwood, ginger, white tea, and faded perfume musk.
Walking through the Sagano forest at dusk evokes an austere, unsettling feeling as the last rays of sunlight peak through the seemingly endless bamboo grove. Scents of fresh citrus and candy made of sakura blossom from the Arashiyama district of Kyoto float on the evening air. They suffuse the forest, whose silence is only interrupted by the creaking of bamboo stalks in the wind. 
 *Reformulated 6/2021 
Perfume oil. Ingredients: fractionated coconut oil, fragrance.
All sizes feature glass bottles. The 10 ml and 4 ml both have stainless steel rollerballs, the 1.5 ml has a screw top only.