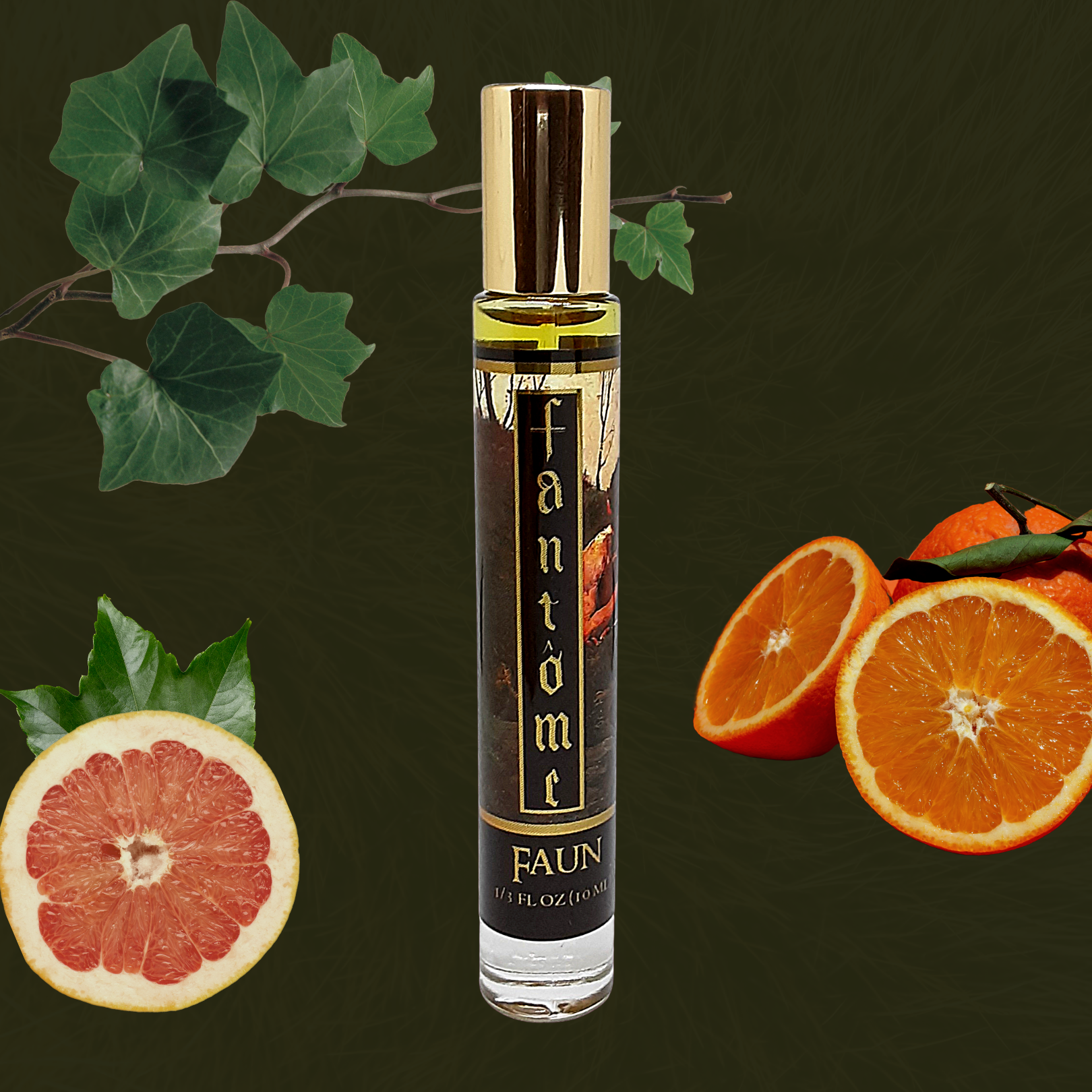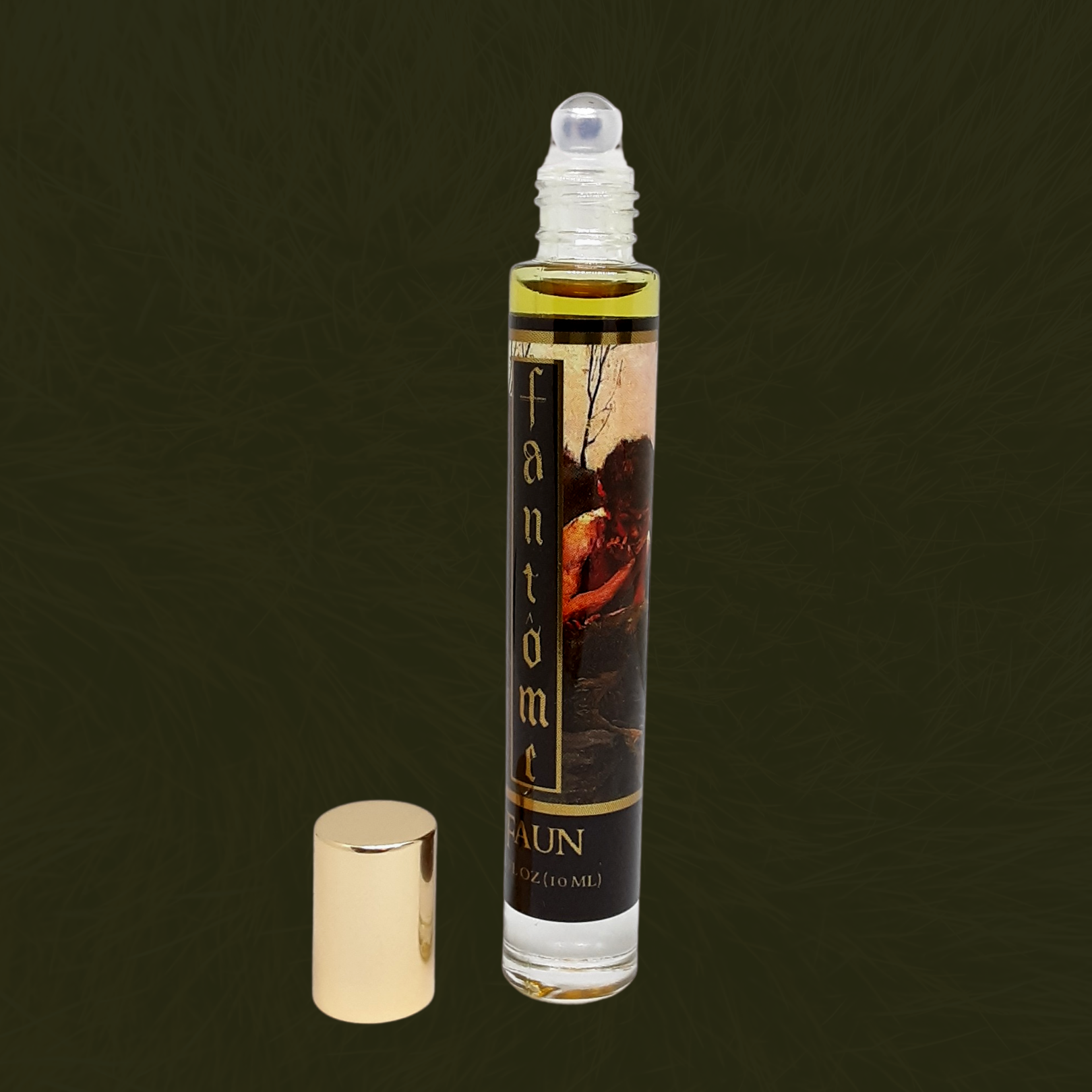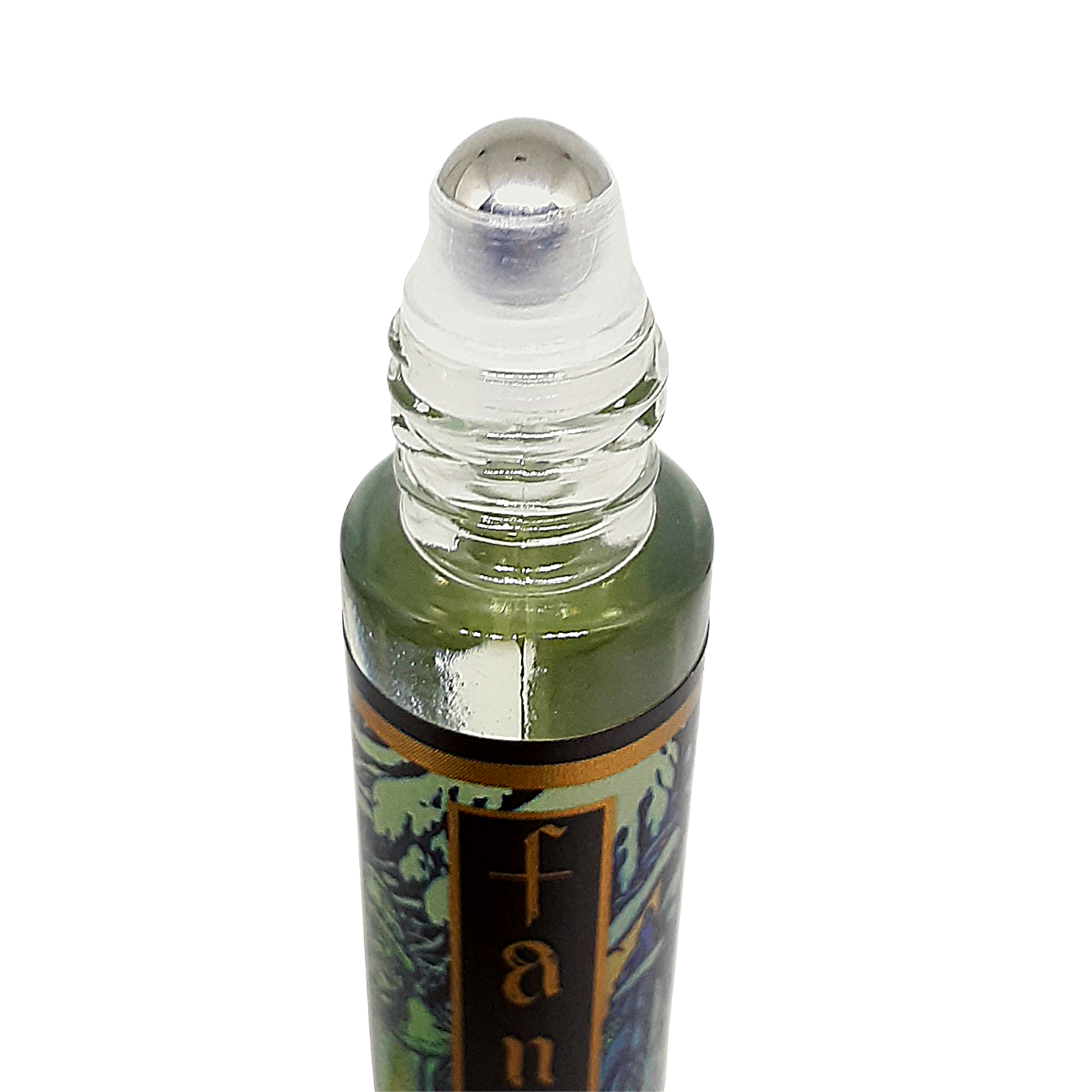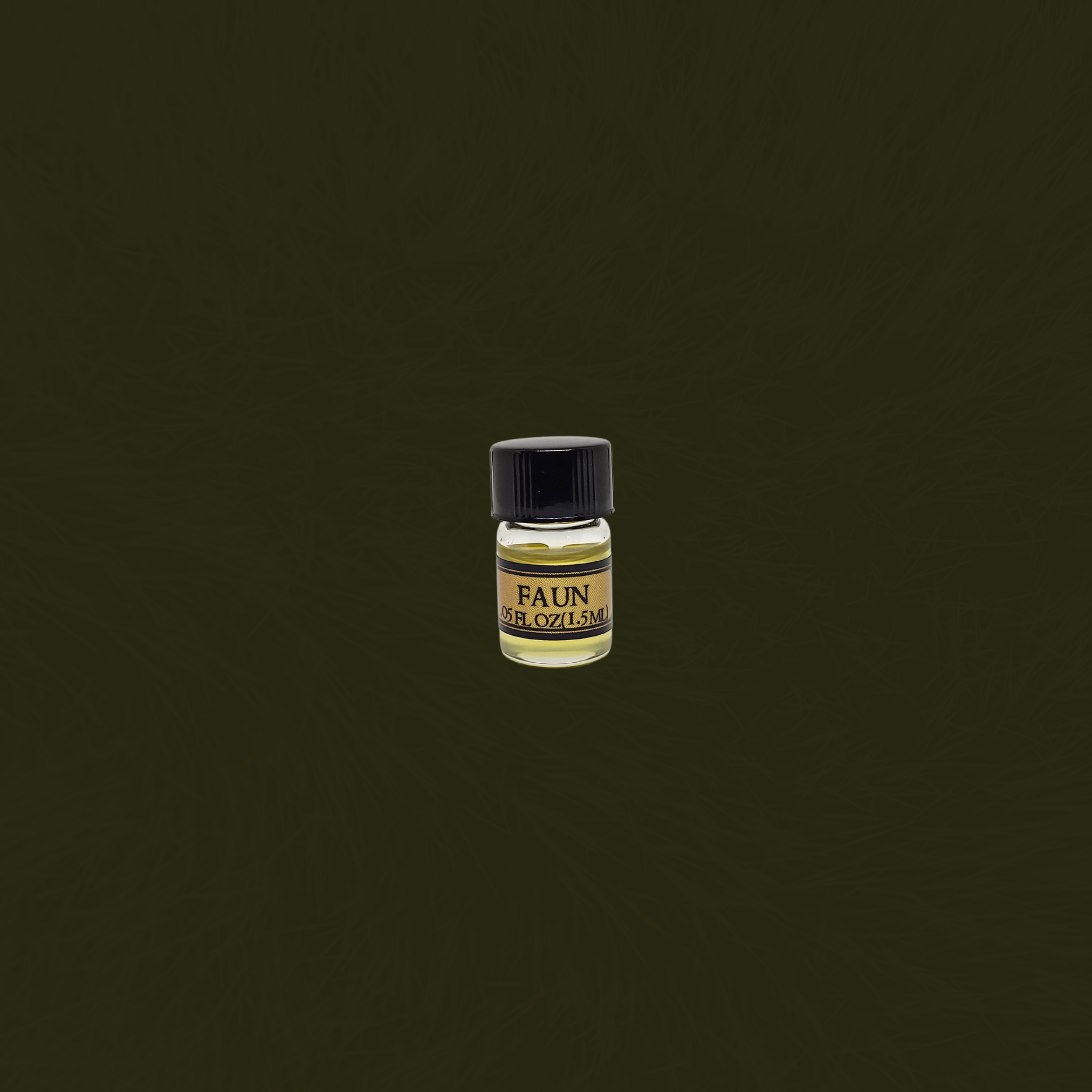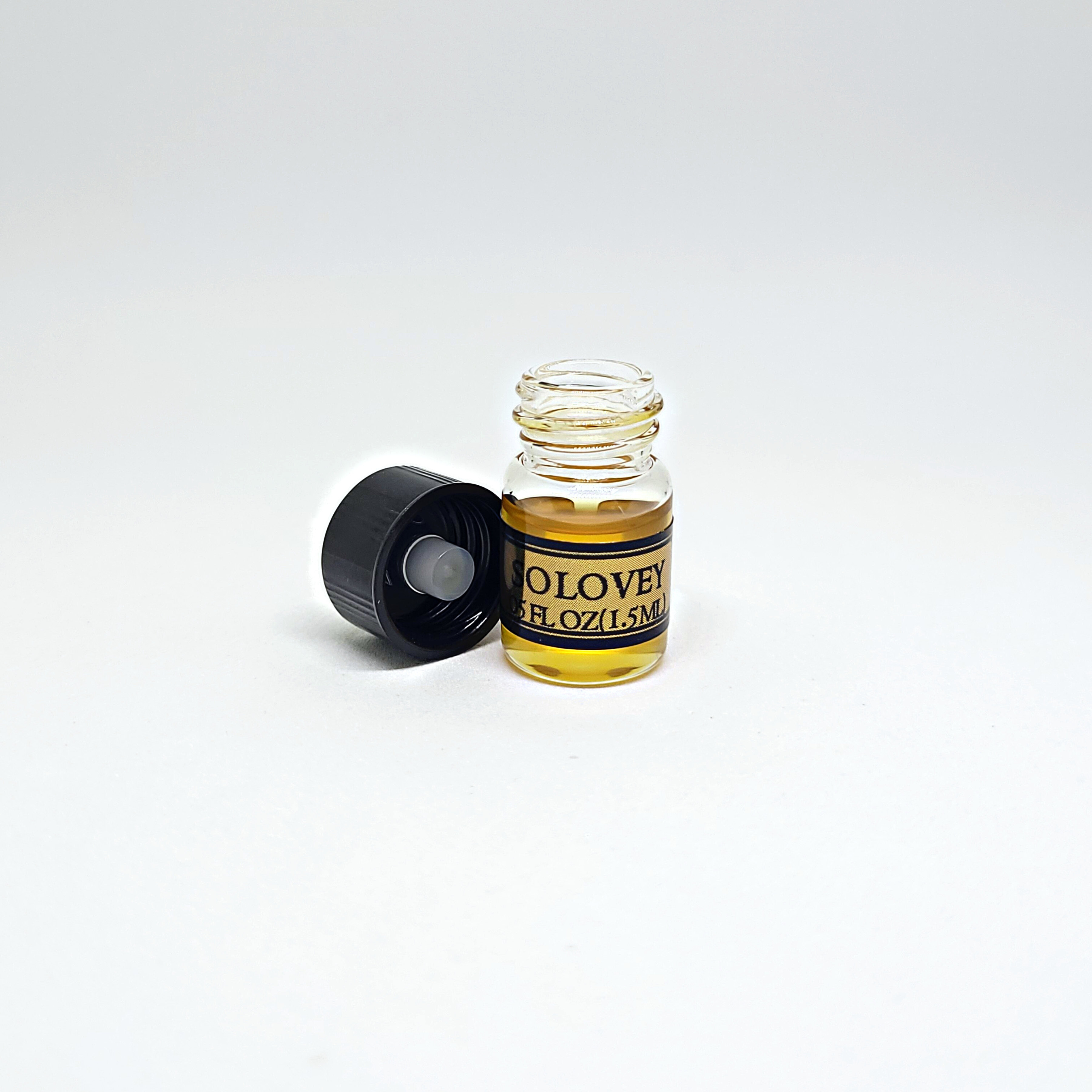 Opens with a deceptive hint of sweetness from neroli, grapefruit, and iris—then deepens into dark vetiver, oakmoss swirled in amber, and hints of animalic musk. 
Fauns are often tricksters in mythology. The earliest accounts had them inspiring fear in lost travelers who encountered them in the wild, with the ability to guide if they chose instead. A faun is often portrayed as clever but naive—half beast and half man—and a follower of Pan, the god of the wilderness.
Perfume oil. Ingredients: fractionated coconut oil, fragrance.
All sizes feature glass bottles. The 10 ml and 4 ml both have stainless steel rollerballs, the 1.5 ml has a screw top only.