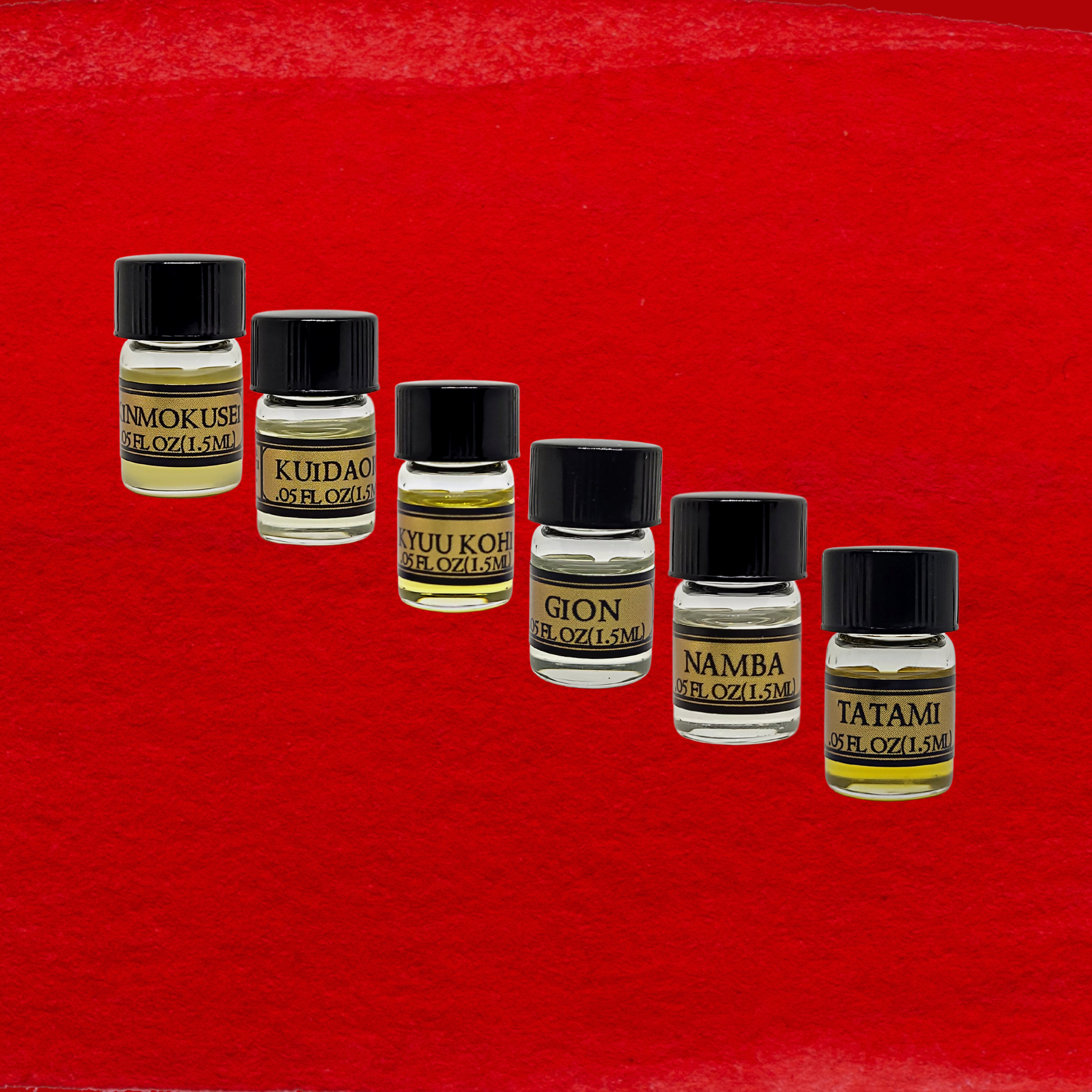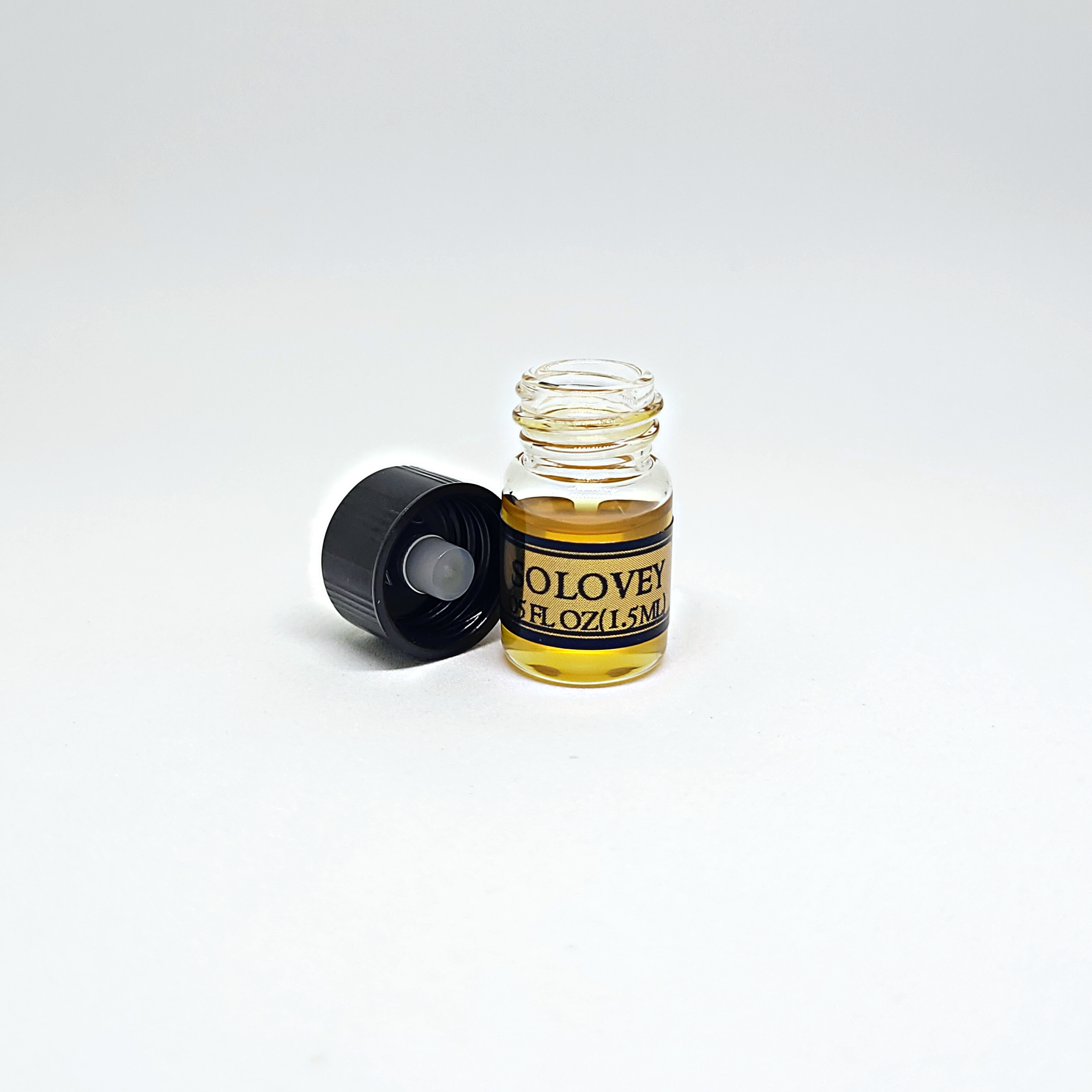 Perfume Oil Sample Pack - Japan Collection (6 Scents)
Regular price $49.50 Unit price / per
An easy, more affordable way to become familiar with our Japan Collection. This sample pack contains all six scents from the collection. All samples are in 1.5 ml glass bottles with screw tops.


 Gion
Powdery, floral, classic. Delicate ume (plum) blossom, rose-scented makeup powder, white tea, creamy honey, paper parasols. 
 Kinmokusei
Fruity, floral, resinuous. Ripe apricot, juicy peach, tree sap, golden blossoms with a hint of citrus, and deep, resinous amber.
 Kuidaore
Gourmand, vanilla, sweet. Fried pastry dough, fluffy vanilla cream filling, and a light dusting of matcha powder.  
 Kyuu Kohi
Tropical, atmospheric, balmy. Coffee, nag champa incense, a warm tropical breeze, summer rain on pavement, and a drop of vanilla cream. 
 Namba
Aquatic, atmospheric, vanilla. Salt water canals, melted vanilla ice cream, buzzing neon, and a grounding hint of motor oil.
 Tatami
Warm, earthy, resinous. The welcoming and familiar scent of a Japanese temple. Tatami--rice straw mats warmed in the sun--with a hint of temple incense.