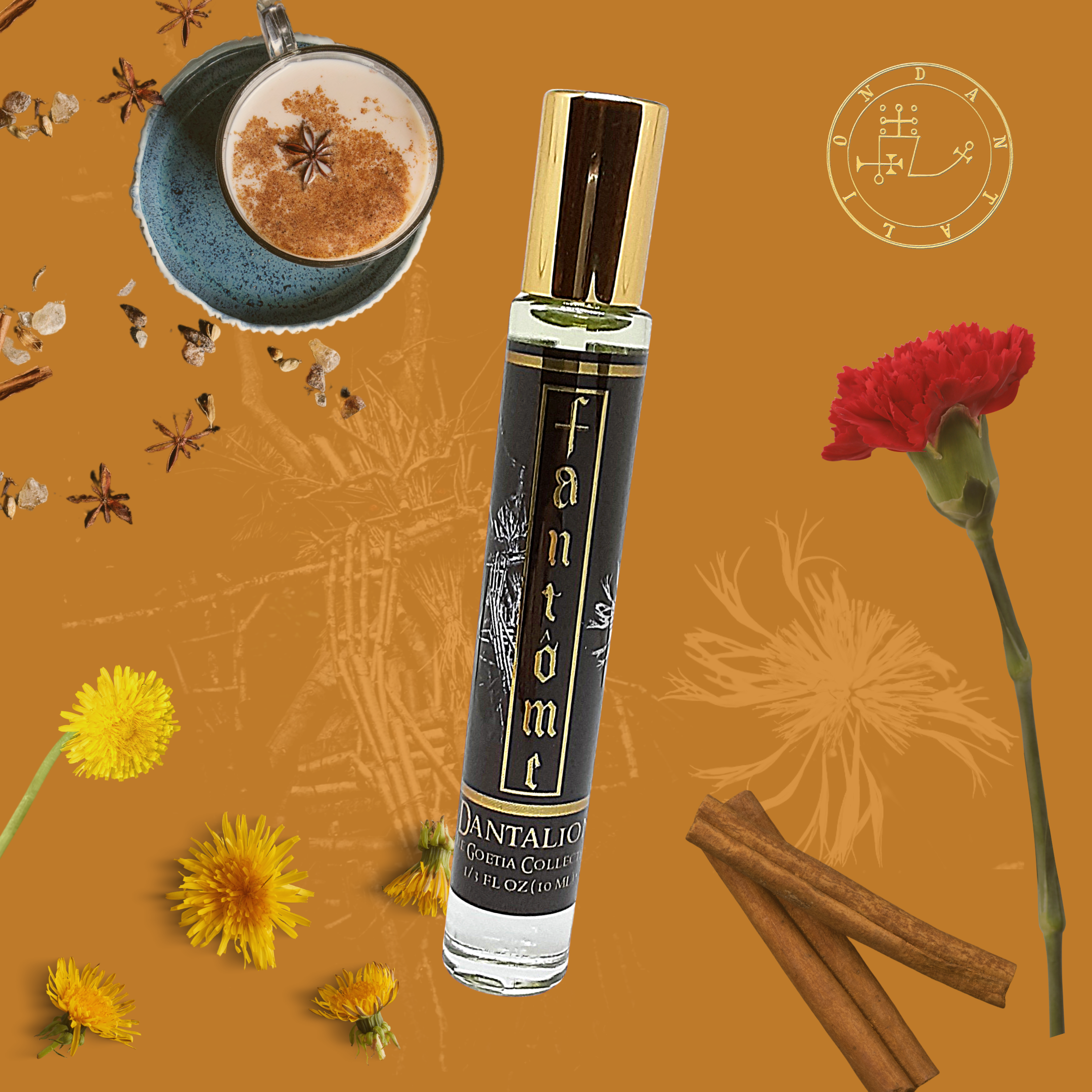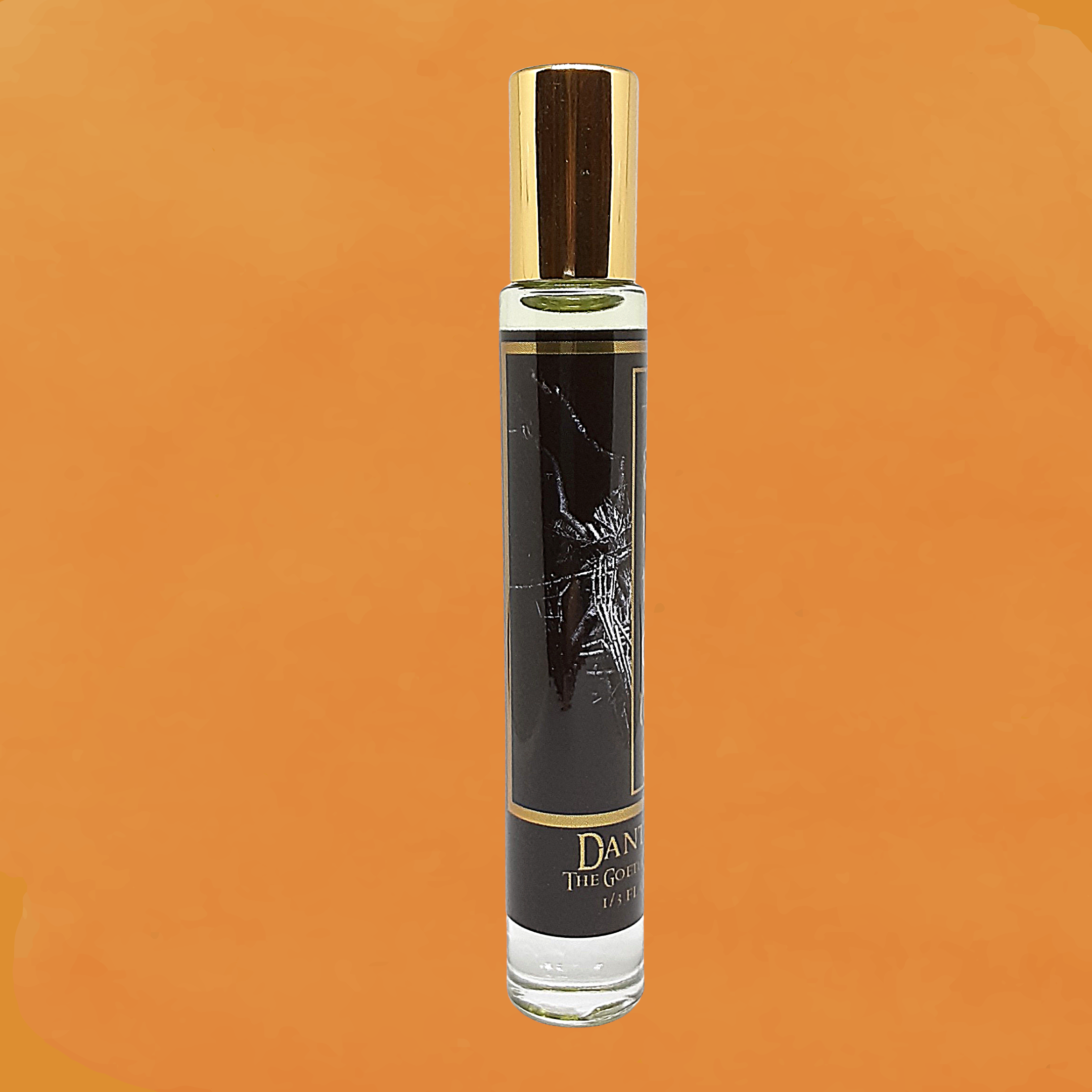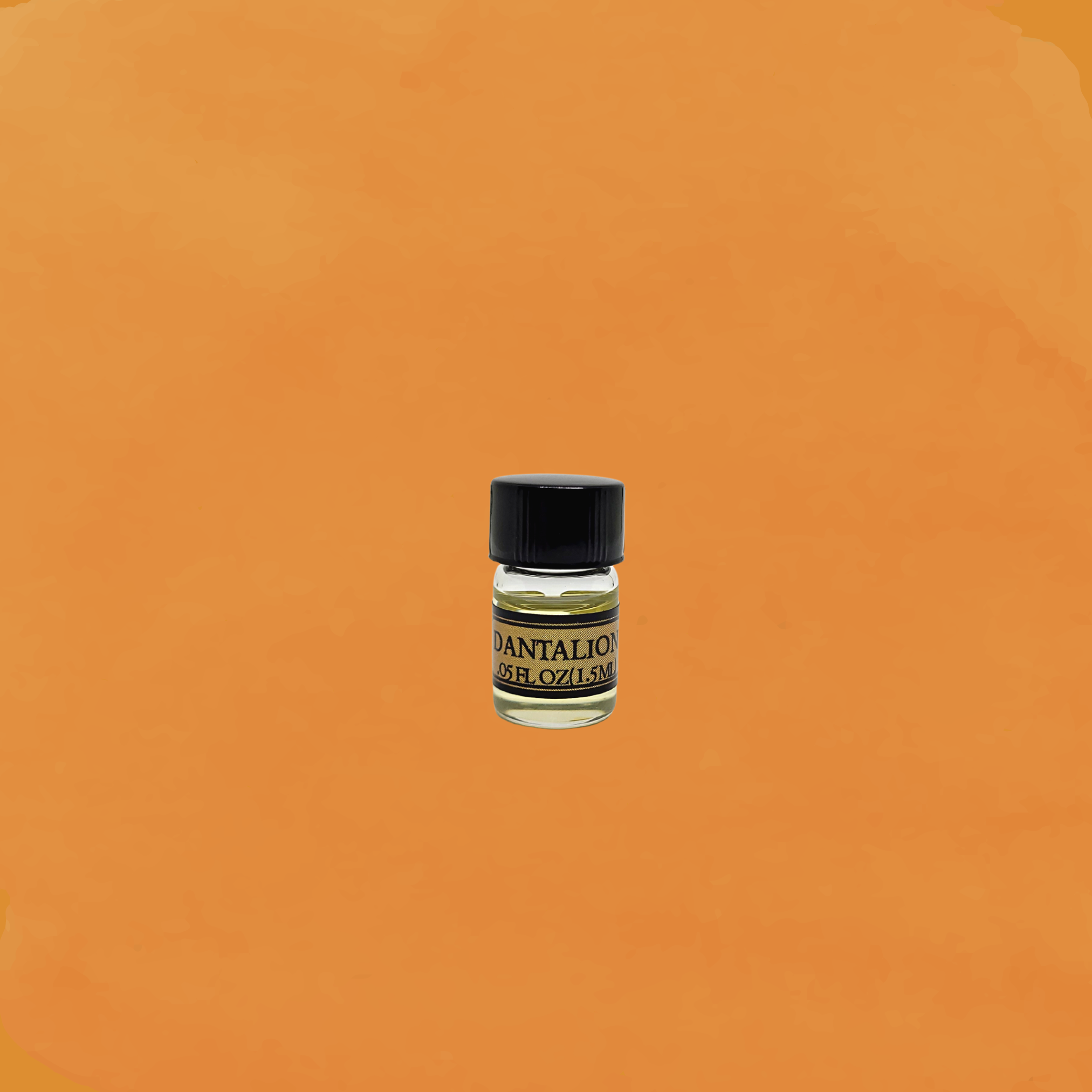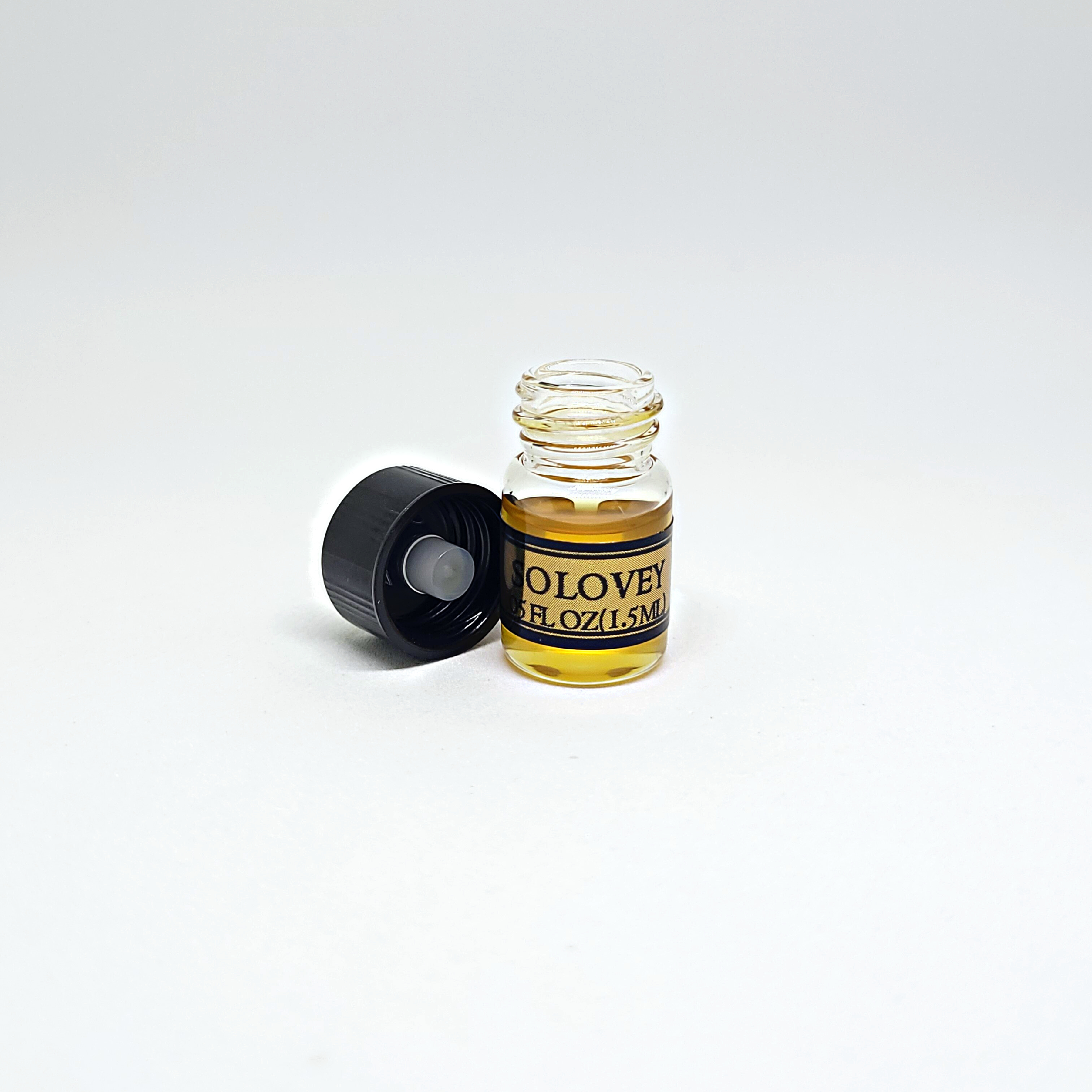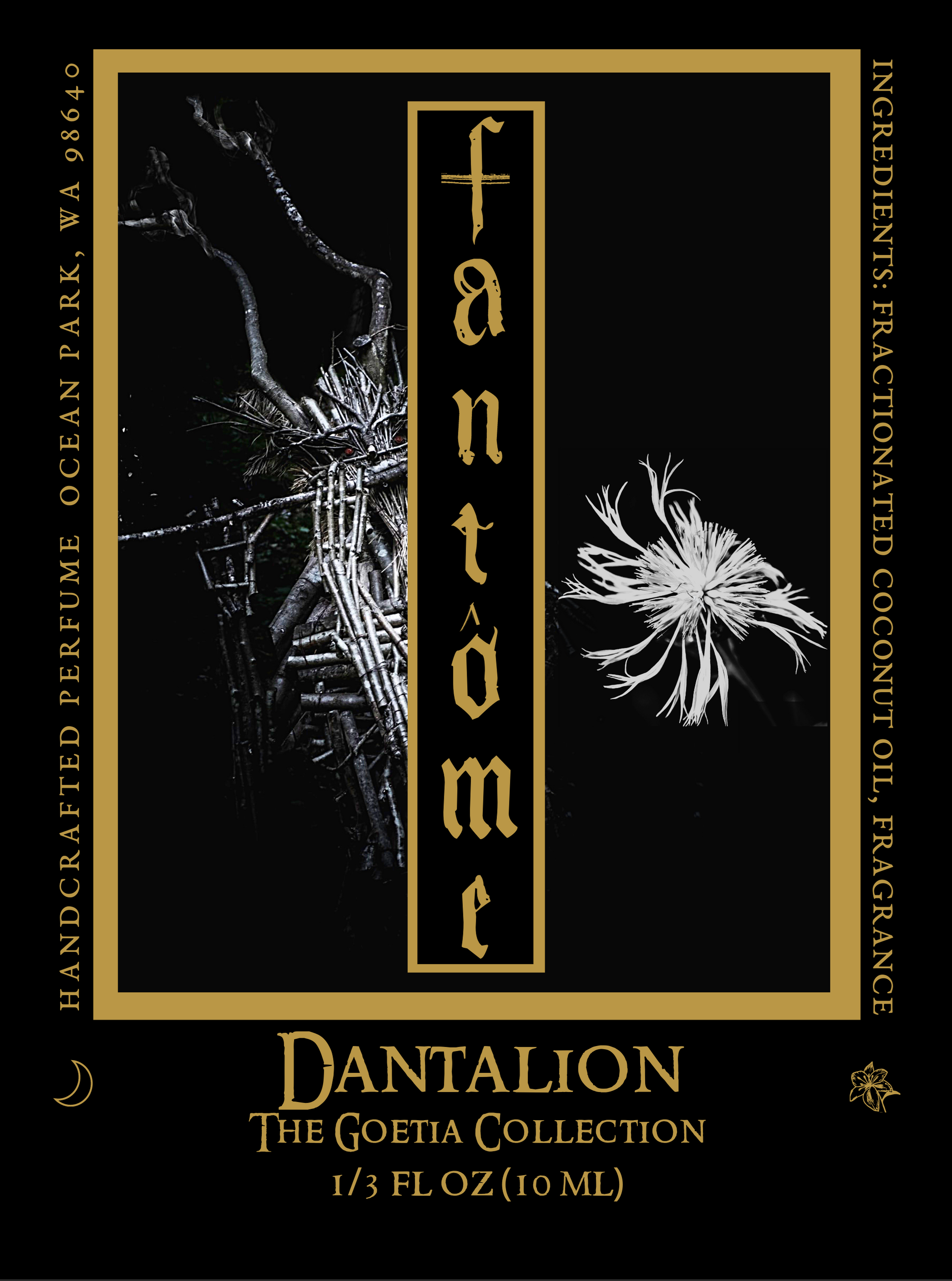 Creamy chai tea, obscuring mists, sandalwood, a plaster mask, clarifying ginger, carnations, dandelions, & a melted beeswax* candle

Dantalion opens with a sweetened, warm chai tea, with humid mist slowly rolling in from the background. This is an incredibly rich, smooth chai swirled in a milky vanilla, light on the spices but supremely creamy. Carnations and dandelions blend with the sandalwood as the ginger adds a bright element to the creaminess that envelops the entire scent. Melted beeswax flickers in and out like a recently extinguished candle. The plaster note is soft, hinting at an unknowable visage behind a terrifying mask, sitting across from your offering table.  
The 71st demon in the Goetia, Duke Dantalion sometimes appears before the practitioner holding a grimiore in his right hand, quiet and thoughtful in his articulate speech. He can give insight into the secret thoughts of others, show clear visions, and help the magician start to understand the common psychology behind human behavior. He can bring a person's true feelings forward, expose plots against you, and create beauty in places where there was none. 
Offerings for Dantalion include flowers, sandalwood incense, spices from the Middle East, wearing a decorative mask to conceal one's identity, floral teas, love letters given to the flame, and secrets unknown to anyone else. 
Avage ayer Dantalion on ca
*Not Vegan
Perfume oil. Ingredients: fractionated coconut oil, fragrance.
All sizes feature glass bottles. The 10 ml and 4 ml both have stainless steel rollerballs, the 1.5 ml has a screw top only.