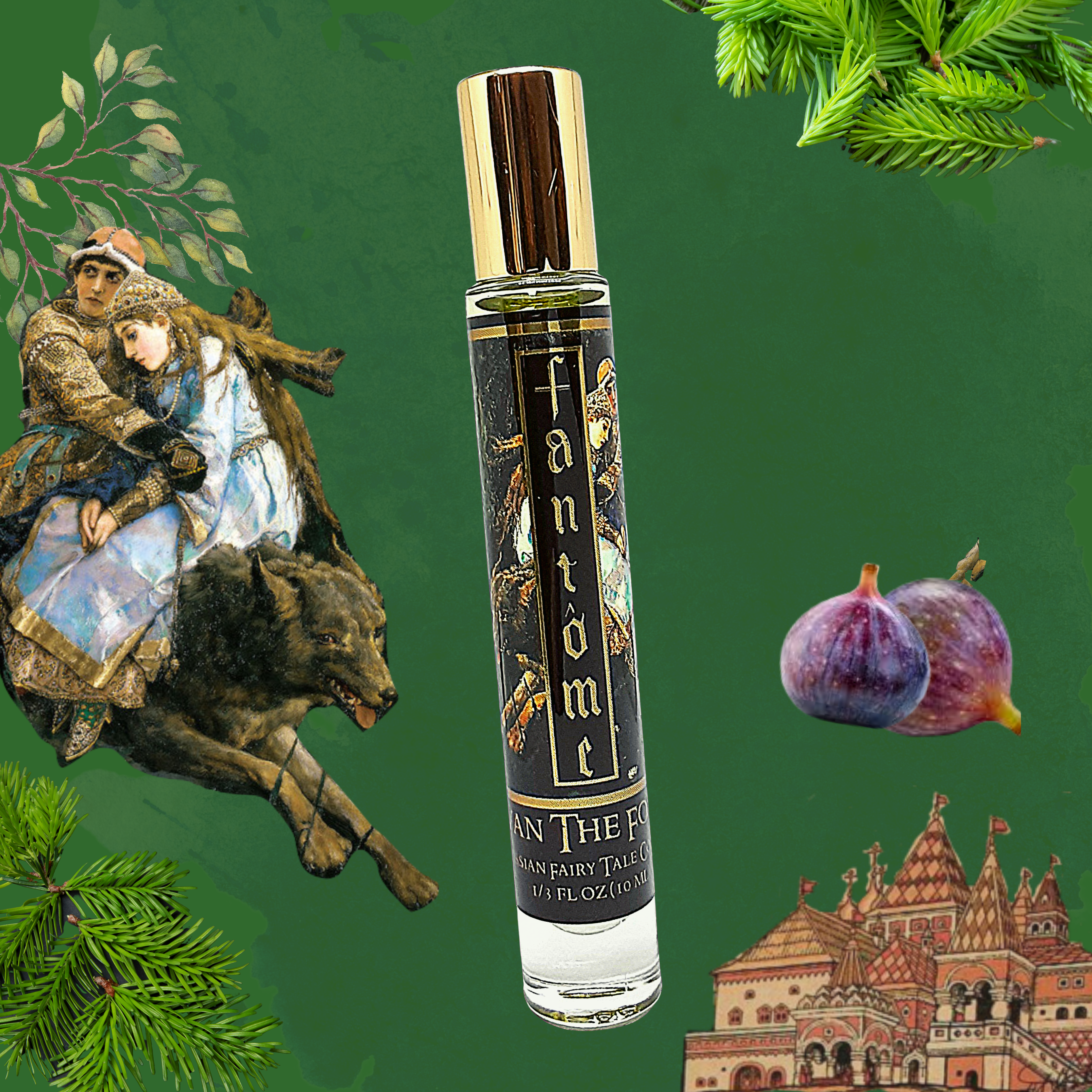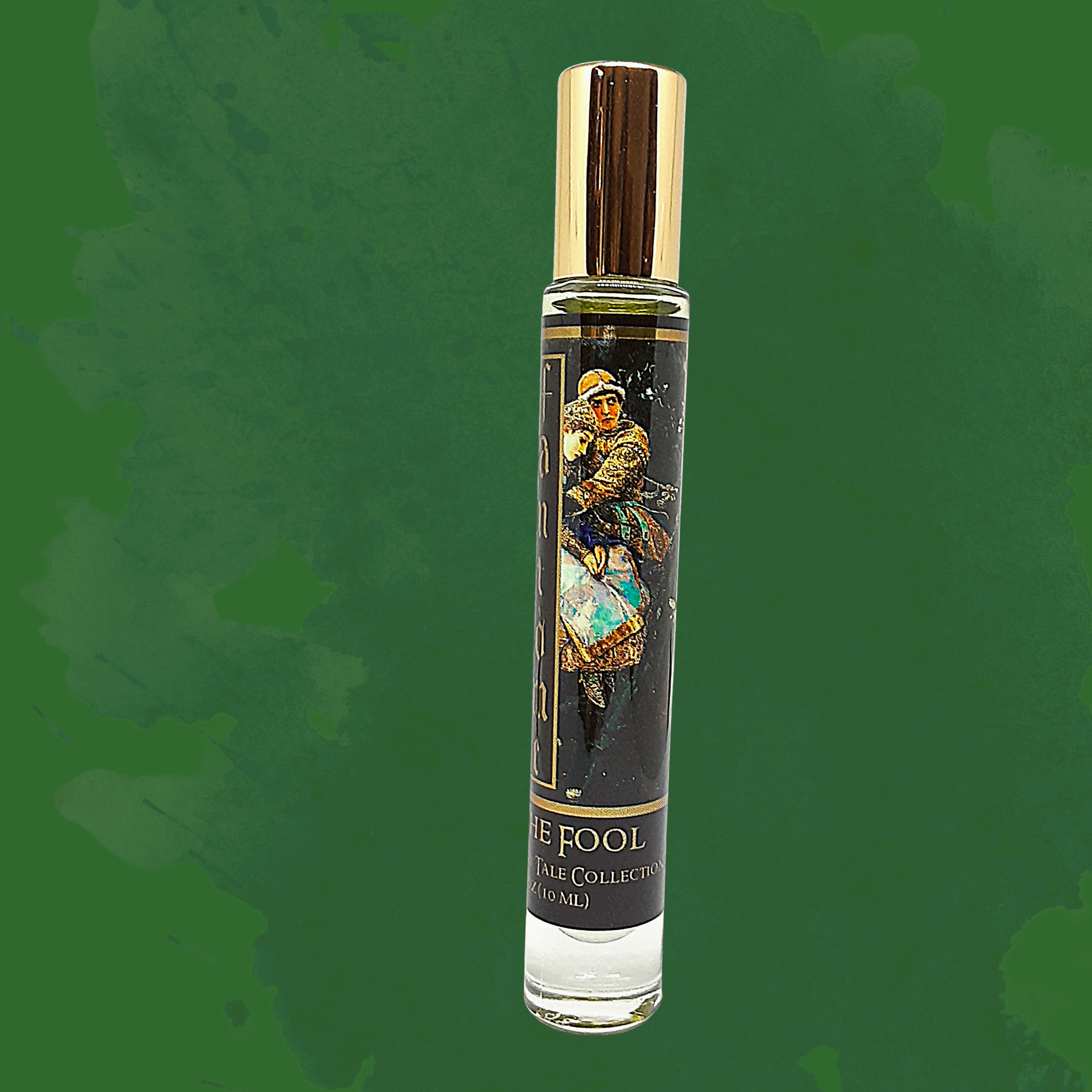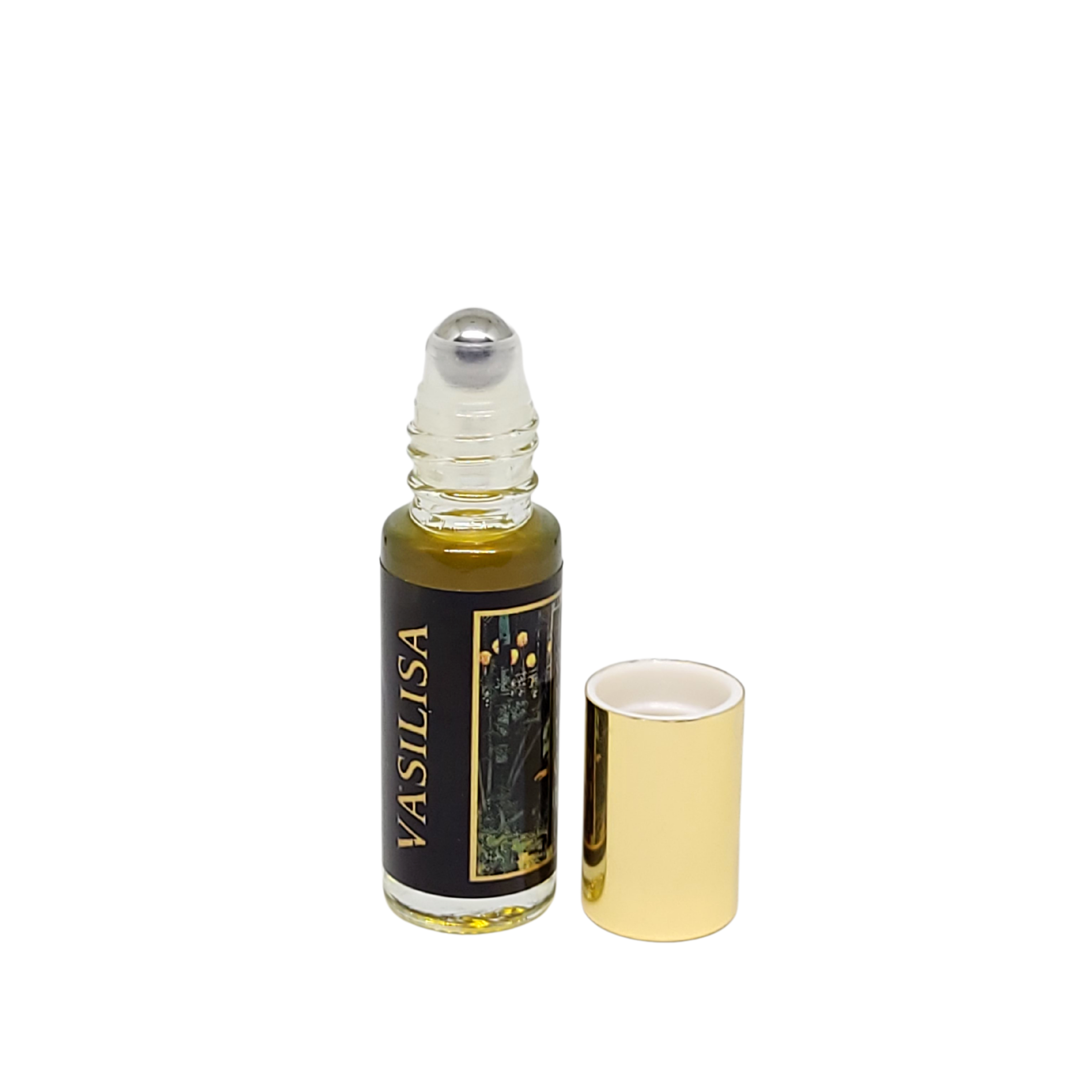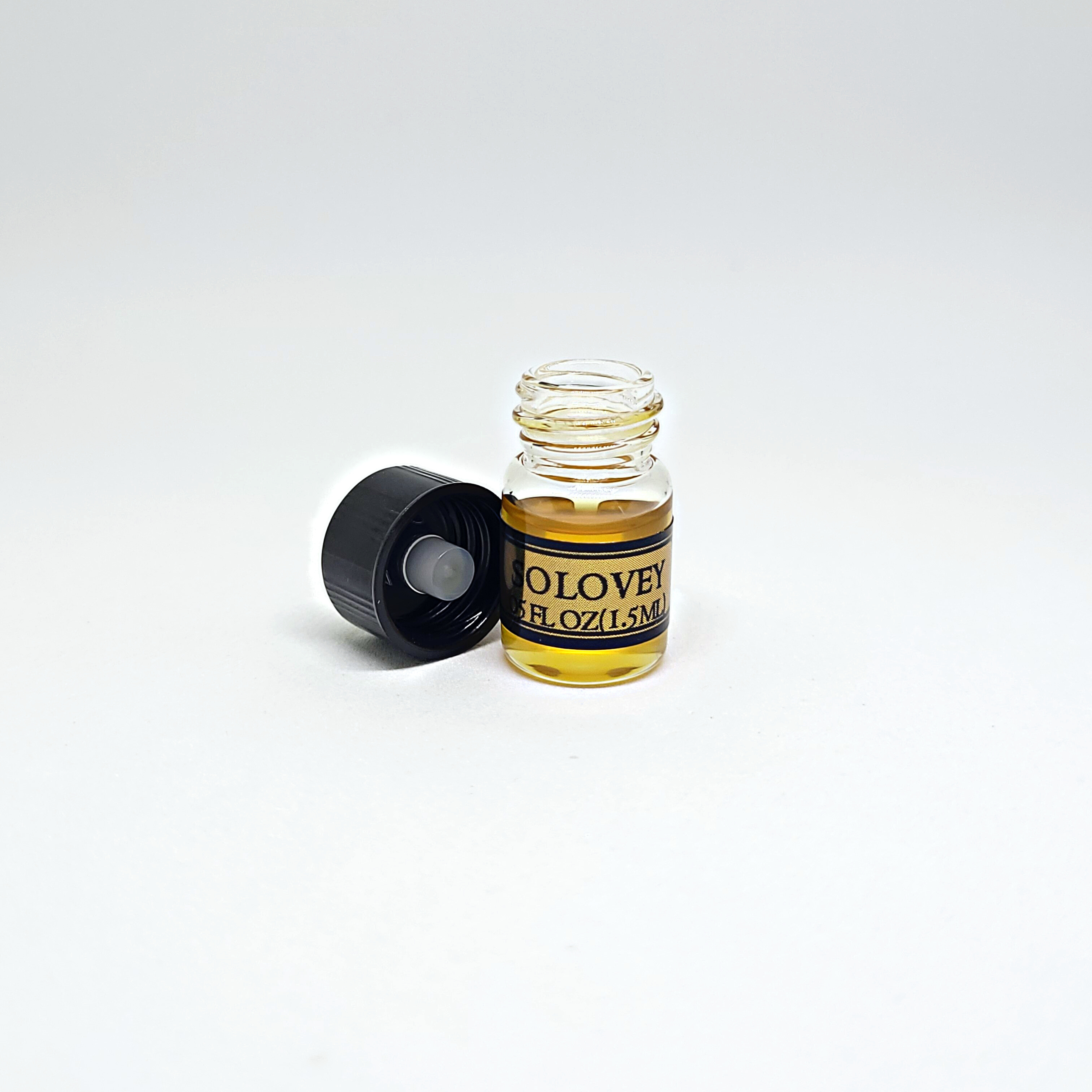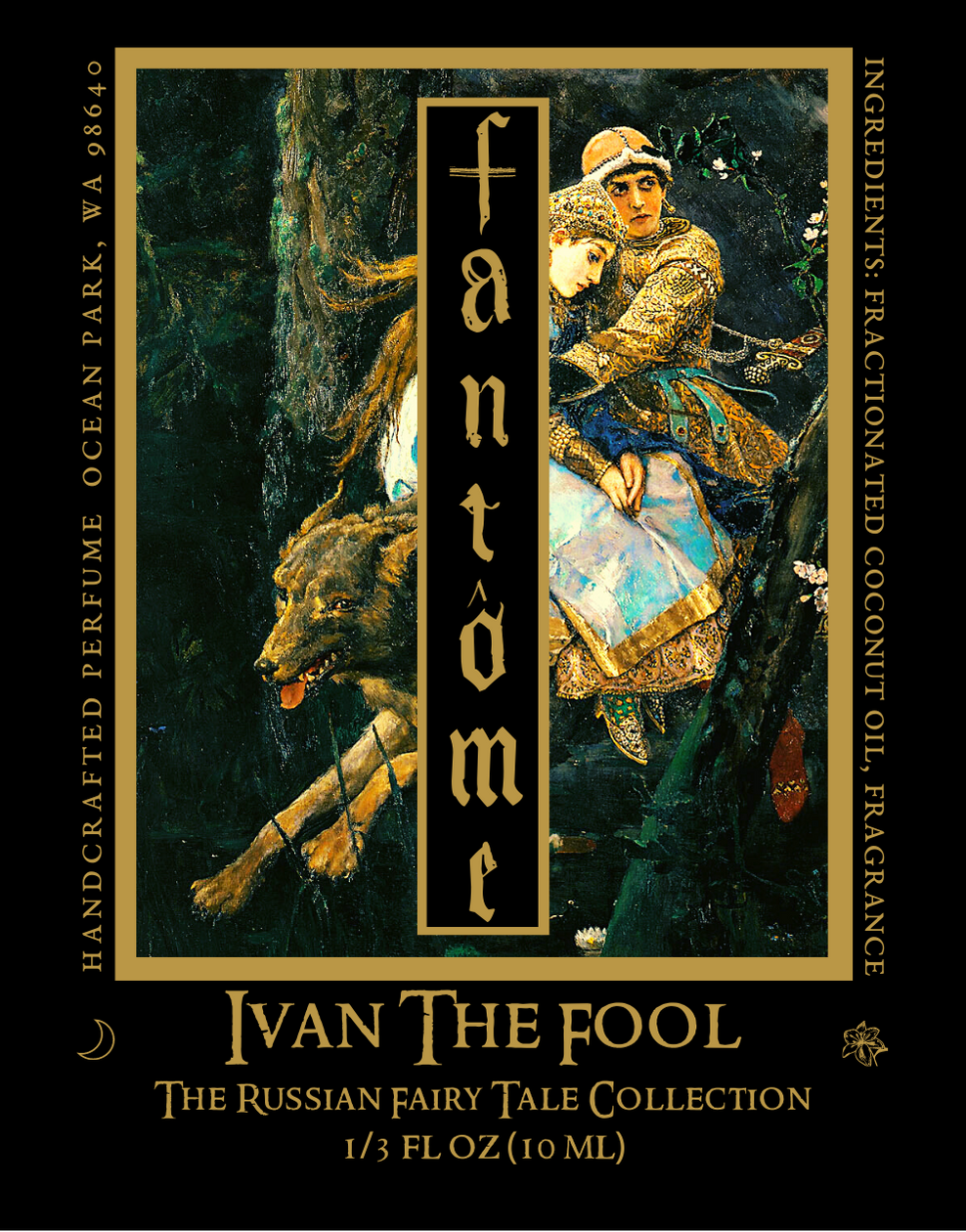 Golden figs, oakmoss, Siberian fir, well-worn Russian leather, cedar, warm wolf fur, juniper berries, sparkling bergamot.
 This is the bright, effervescent scent of a magical forest lifted by crisp bergamot and juicy figs, over a base of smooth leather and soft wolf fur. 
Ivan is a recurring character in Slavic fairy tales, sometimes a prince, sometimes a peasant, but always innocently foolish. Like the first card in the Tarot, "The Fool" is not used harshly, but instead refers to someone who follows their heart and acts on divine inspiration. 
In the most well-known version, Ivan is the youngest of three sons of the czar, who are all charged with a quest. His older brothers are boastful, vain, and greedy, and meet their ambitions with cruelty and scheming. 
Ivan, however, seemingly stumbles into good fortune and makes powerful allies just by treating everyone with respect or being friendly, and jumping into some action, because of a sudden whim or idea. Unsophisticated and not tempted by power or possessions, he is seemingly immune to the bad fate that inevitably befalls his brothers. 
In some retellings, the three brothers are tasked to capture the Firebird by the czar. The three set out, but come to a crossroads marked with a large stone warning, "Whoever takes the first road will know hunger and cold. Whoever takes the second will live, though his horse will die. Whoever takes the third will die, though his horse will live." His brothers were unsure of the road to take, and simply set up camp and enjoyed drink and idleness from their quest in the clearing. Ivan, however, took the second road.
Inevitably, a great wolf leapt out from the forest and ate his horse, and Ivan was forced to walk for many miles beyond exhaustion. Soon the wolf began to admire Ivan, and offered to take him on his back to the far kingdom where the Firebird was held. Soon they set off, and Ivan was able to steal the Firebird from a foreign czar, who quickly apprehended him and threatened his life unless Ivan could kidnap Yelena the Beautiful and bring her to him. The wolf and Ivan set out across Russia and they came across his two brothers, who had kidnapped Yelena after hearing that the Czar wanted to marry her. Ivan freed the princess and they fled from his brothers. Soon they fell in love, but Ivan's brothers never forgive him, and found the couple sleeping in the woods. 
The brothers murdered Ivan and chopped his body into pieces, then took Yelena captive once again. Ivan's wolf, who had become his closest friend, sought out the water of life from the raven, and resurrected Ivan. Together they freed Yelena once again and vanquished his brothers for good. Ivan and Yelena get married, with their wolf protector guarding the woods around their kingdom. 
 *Reformulated  12/2020
Perfume oil. Ingredients: fractionated coconut oil, fragrance.
All sizes feature glass bottles. The 10 ml and 4 ml both have stainless steel rollerballs, the 1.5 ml has a screw top only.