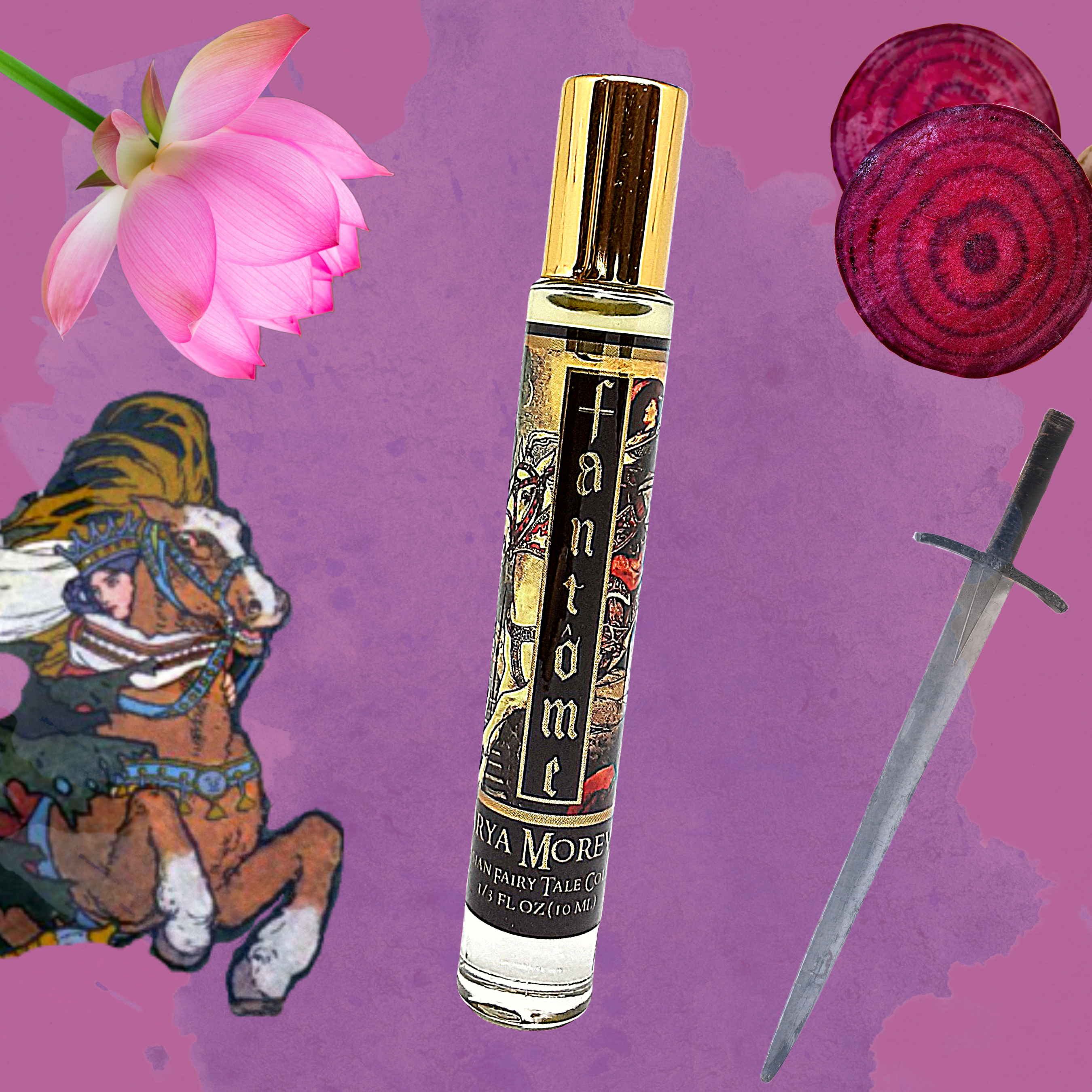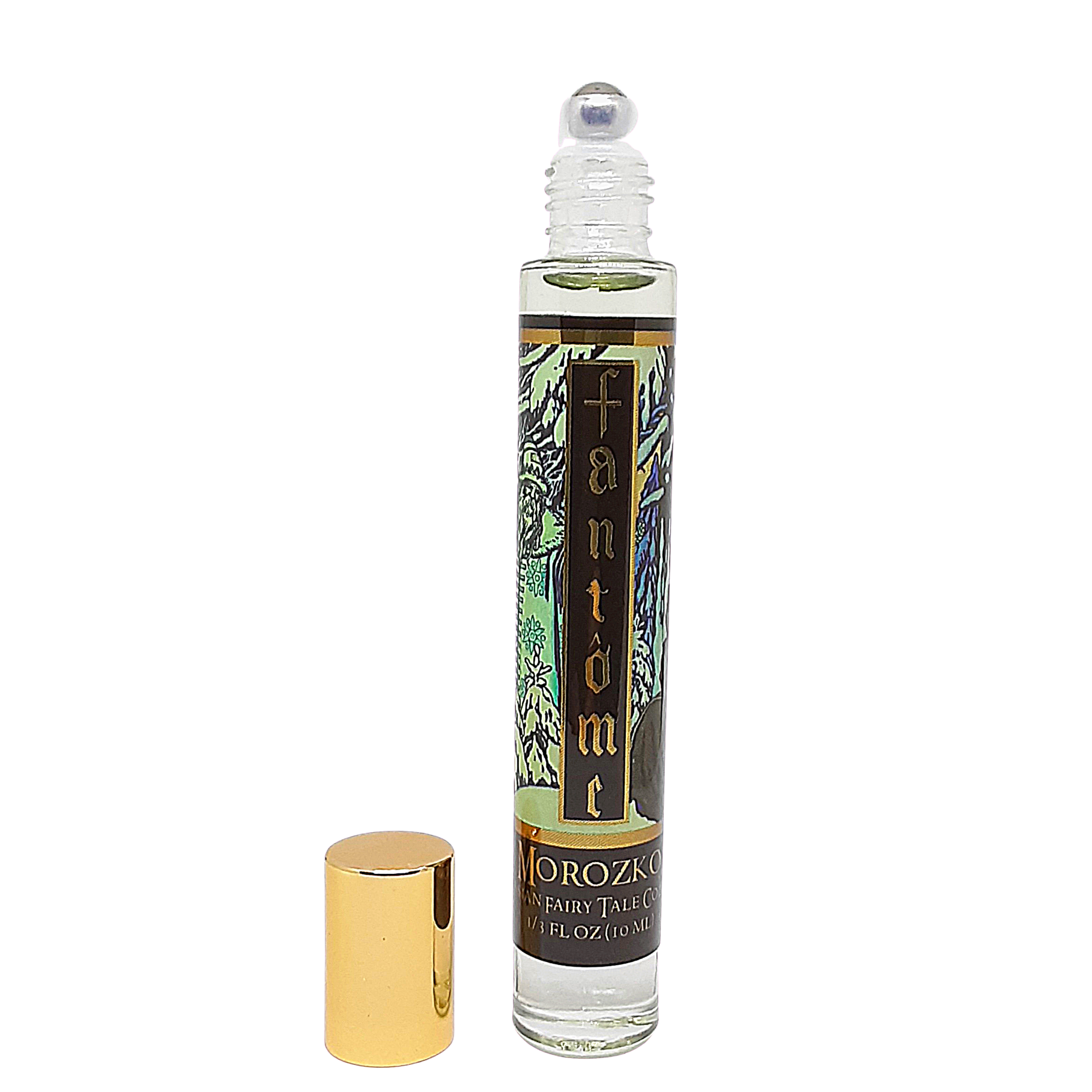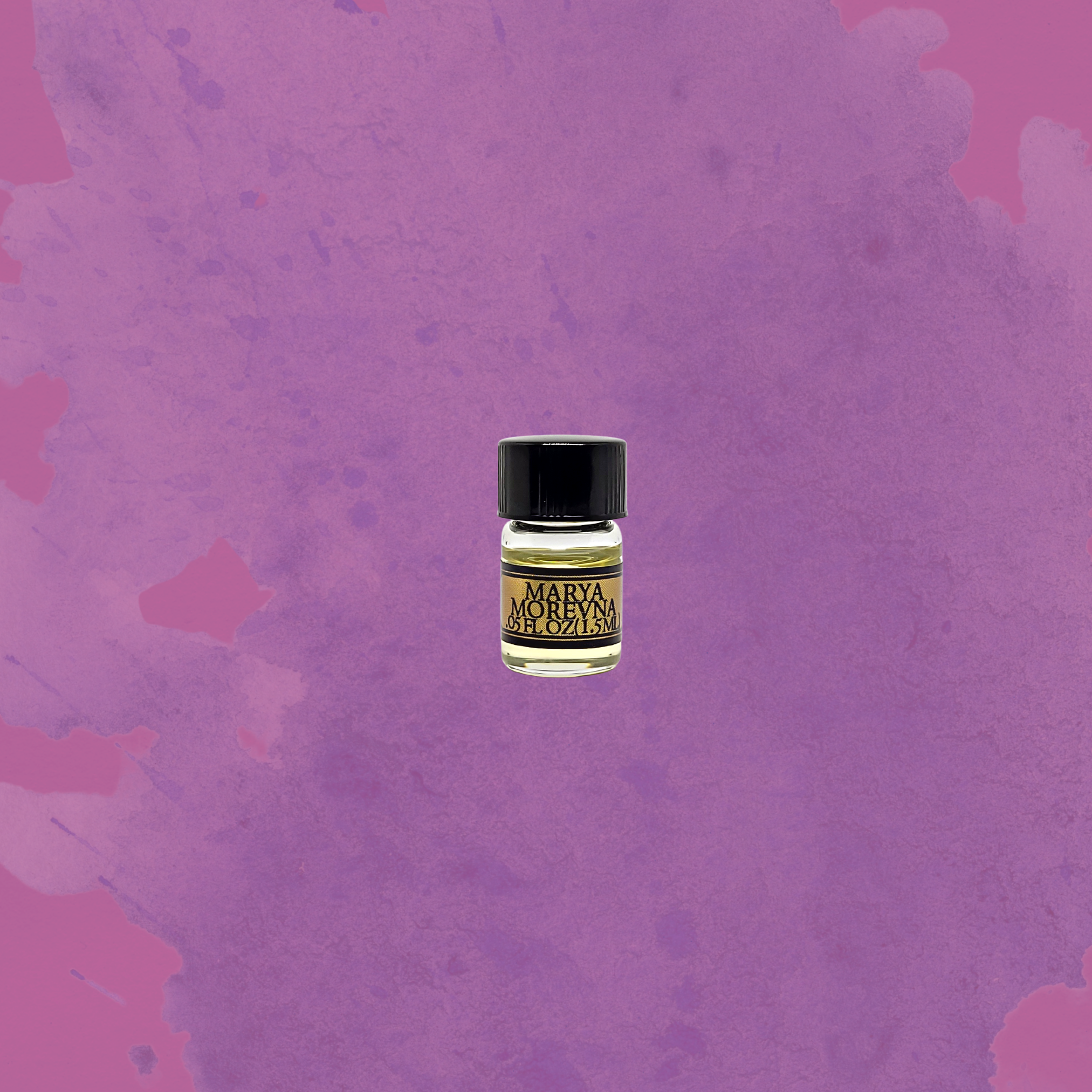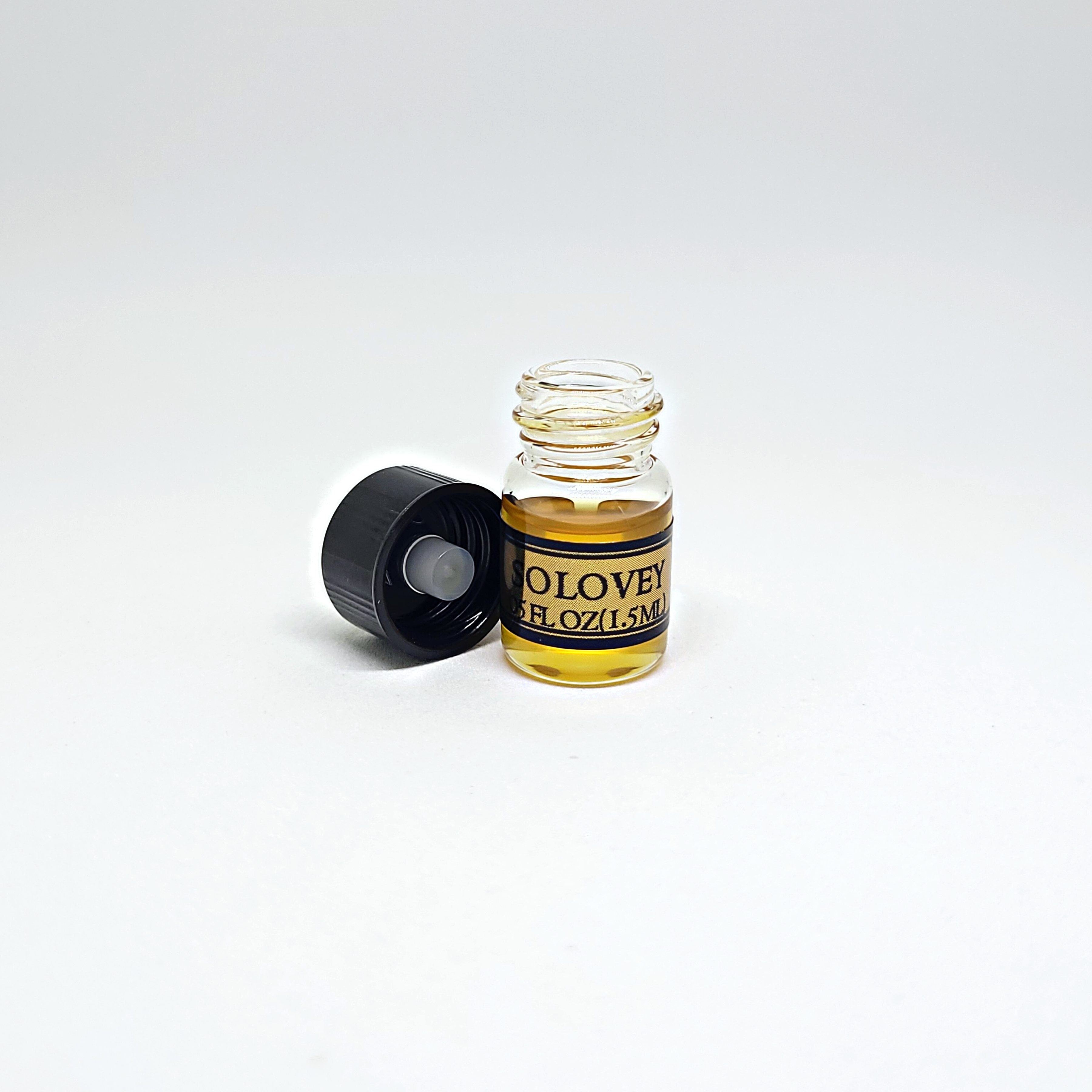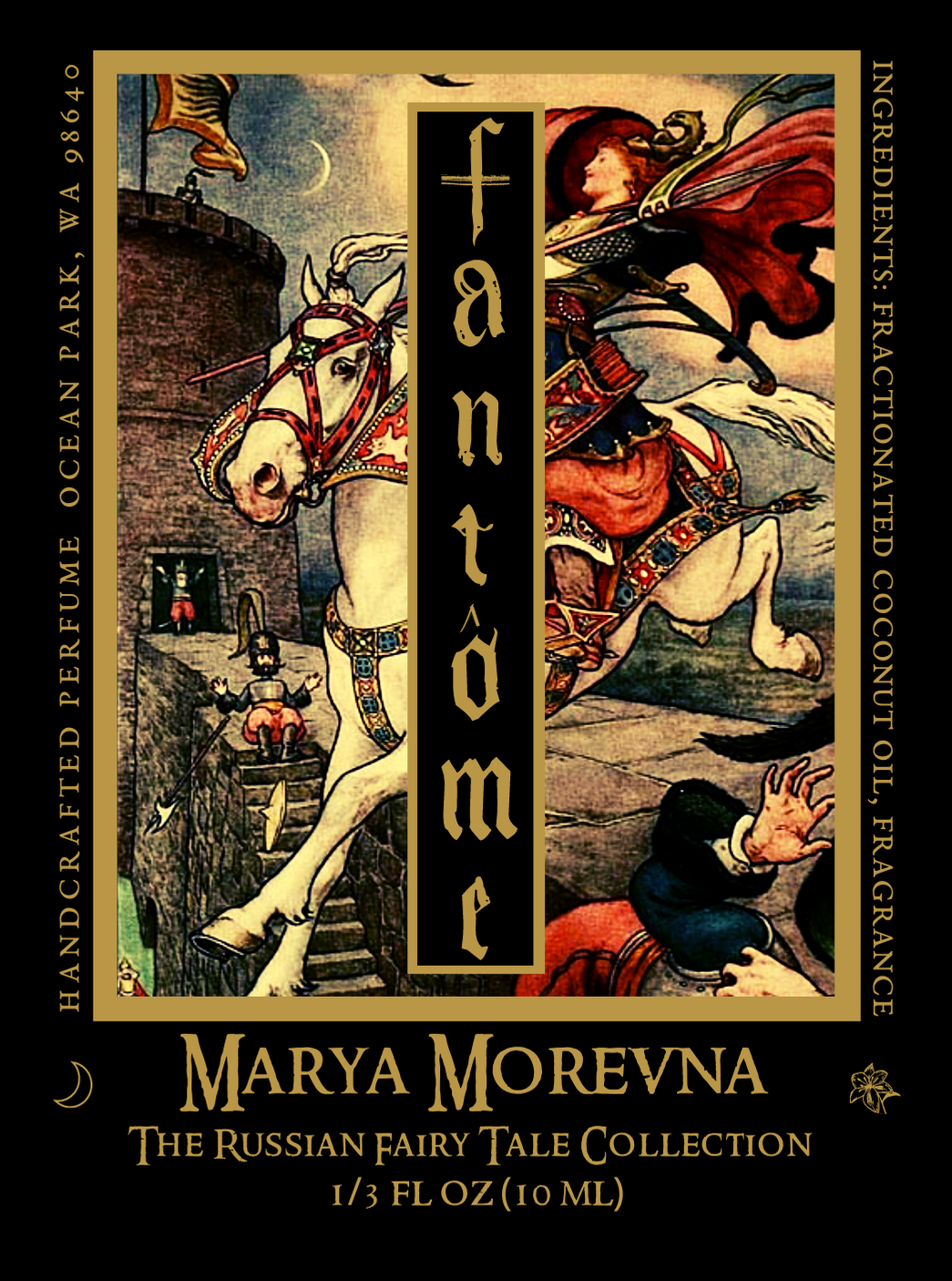 Sharp steel, rare Siberian lotus, skin musk, ambrette, white Baltic amber, wild orchid, blood red beets.

 The metallic note opens sharp and cool—like an unexpected blade at your neck—before the Siberian lotus blooms and takes over as it wears on the skin. The earthy beet accord mingles with the bright white Baltic amber to create a truly unique fragrance befitting a warrior. 
When Prince Ivan was crossing Russia in search of his lost sisters, he came across a mighty army that had been decimated. He asked the men who could have vanquished them, and with their final words they said only one name: Marya Morevna.
He braced himself to meet the fearsome army that could have so easily crushed such a force. He followed the sounds to the victorious army, and among them found a beautiful woman lounging in her armor. Offering peace and no ill wishes, she invited Ivan to dine with her, and he learned that she was Princess Marya Morevna, who commanded the fiercest army in the land. 
They quickly fell in love and got married, but eventually Marya left Ivan to stay behind in her castle as she returned to the battlefield. She warned him not to open a door in the cellar while she was gone. Curiosity bested Ivan, as shrieks and groans came from the room at all hours of the night. He opened the cellar door against Marya's warning to find a wizened old man in chains.
The frail man asked for buckets of water, and after he emptied every one he regained his power. He revealed himself to be the terrible sorcerer, Koschei the Deathless, who had died a thousand deaths and lived for centuries. 
Koschei, then more powerful than ever, flew off to steal Marya from the battlefield, as she was the one who defeated and imprisoned him. Ivan knew he needed supernatural help to save Marya from Koschei, and he went into the forest to seek the aid of Baba Yaga. With Baba Yaga's magic, Ivan and Marya were able to trap Koschei the Deathless once again. 
Perfume oil. Ingredients: fractionated coconut oil, fragrance.
All sizes feature glass bottles. The 10 ml and 4 ml both have stainless steel rollerballs, the 1.5 ml has a screw top only.