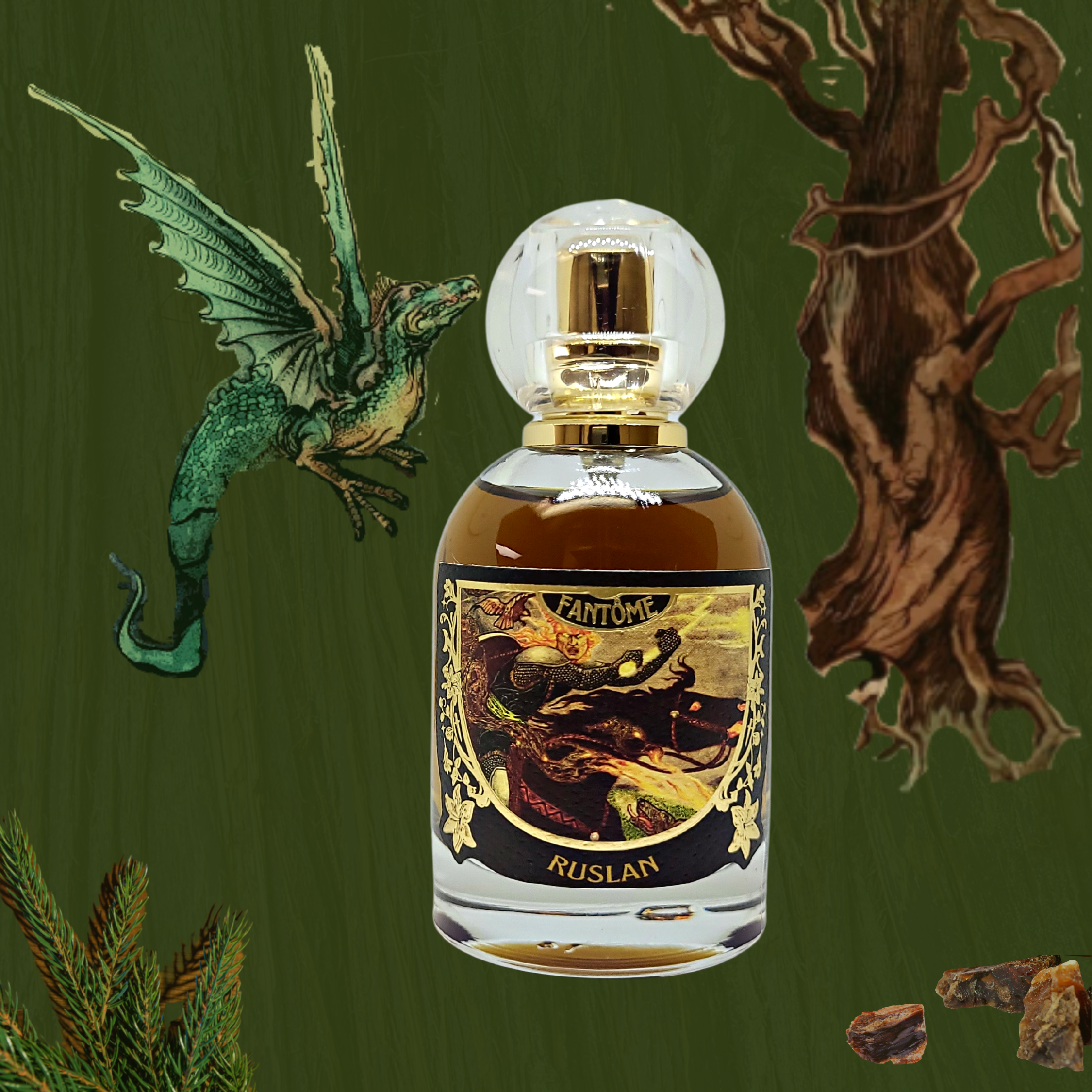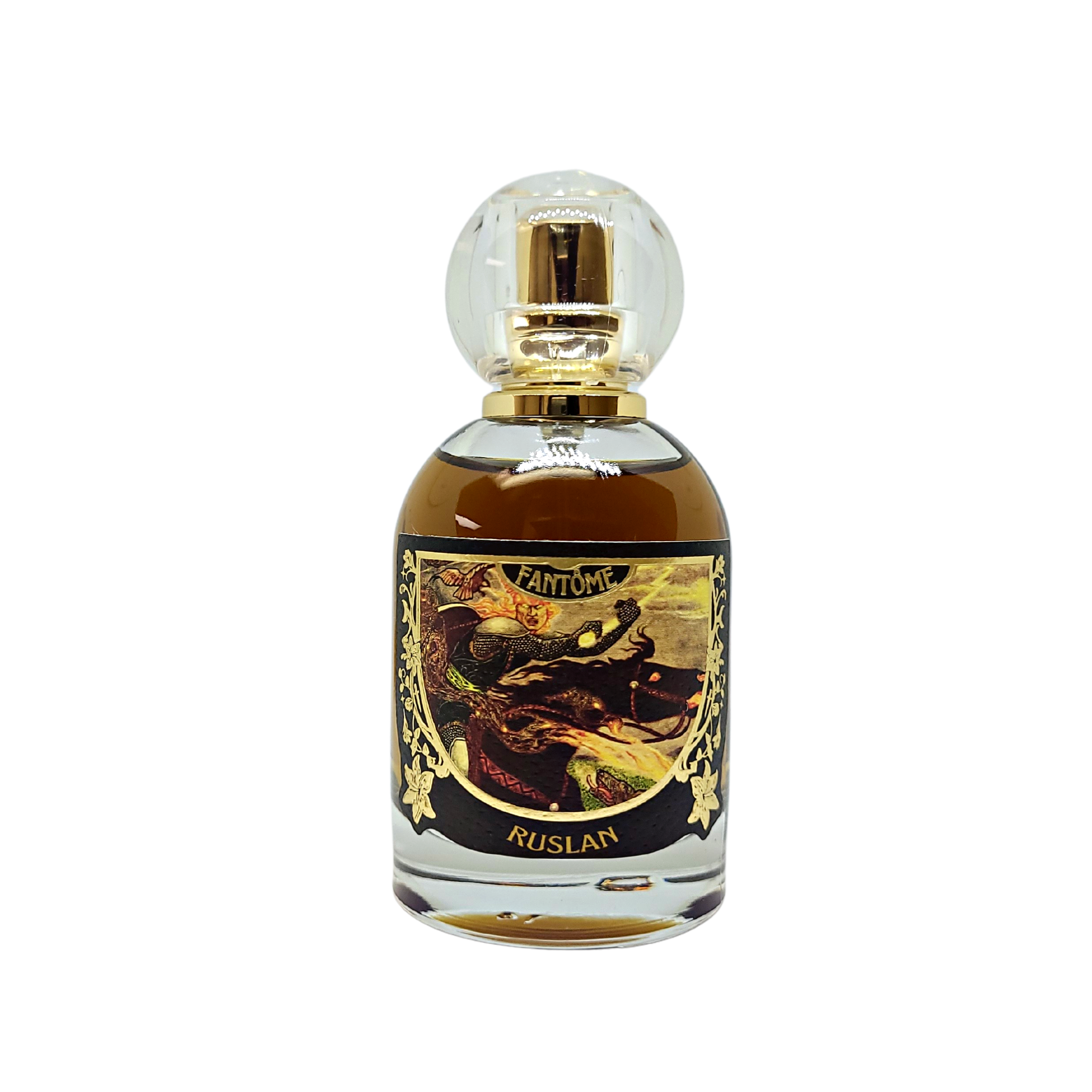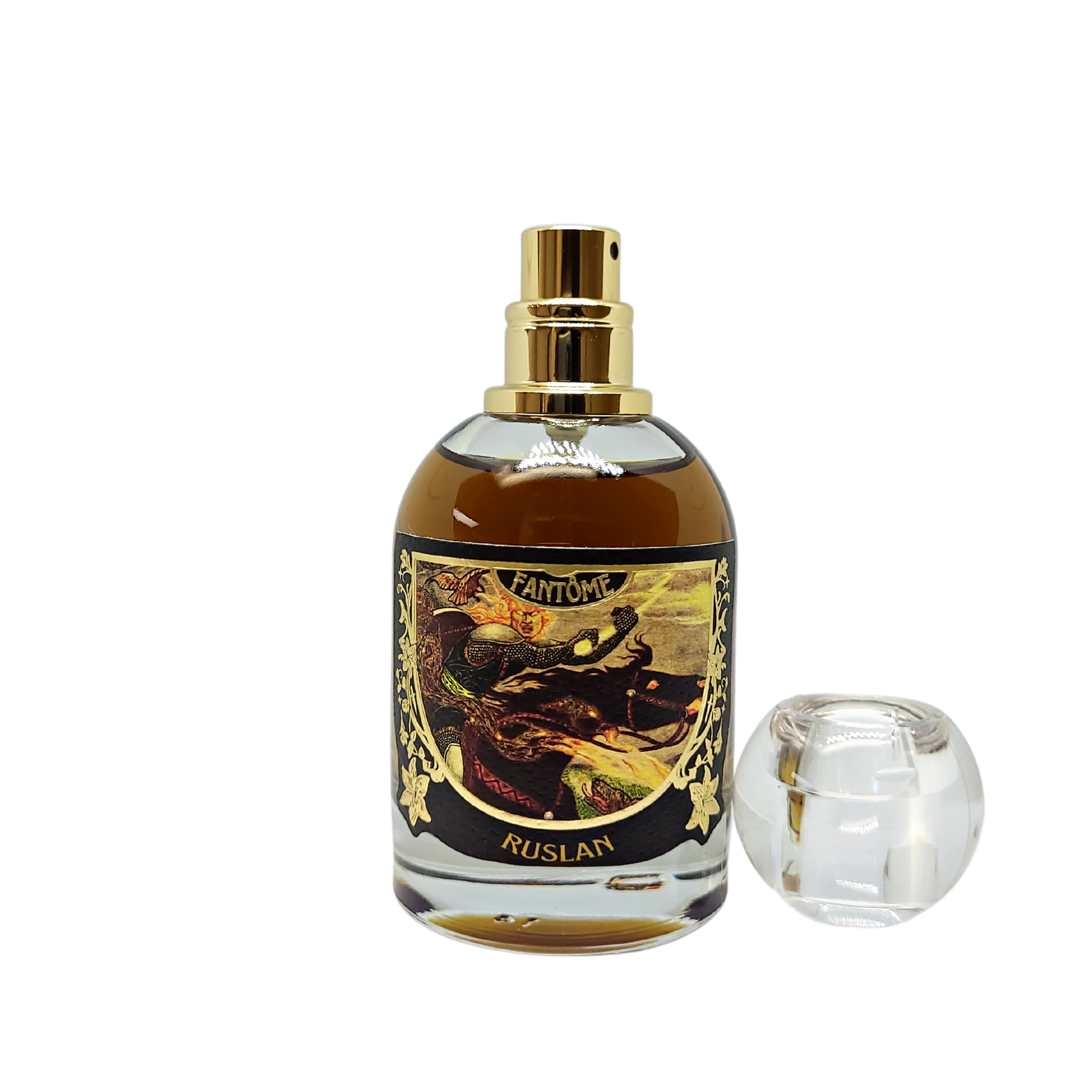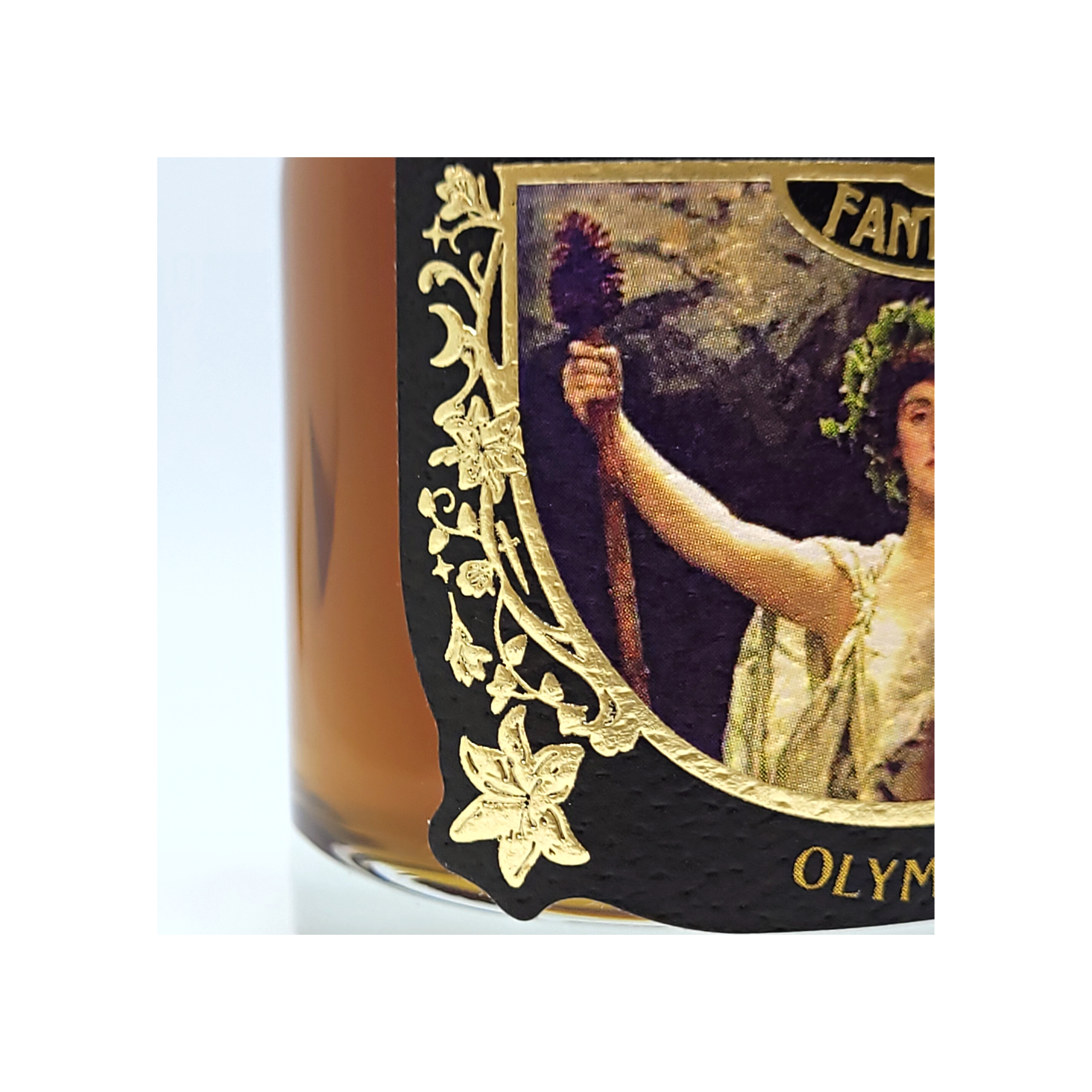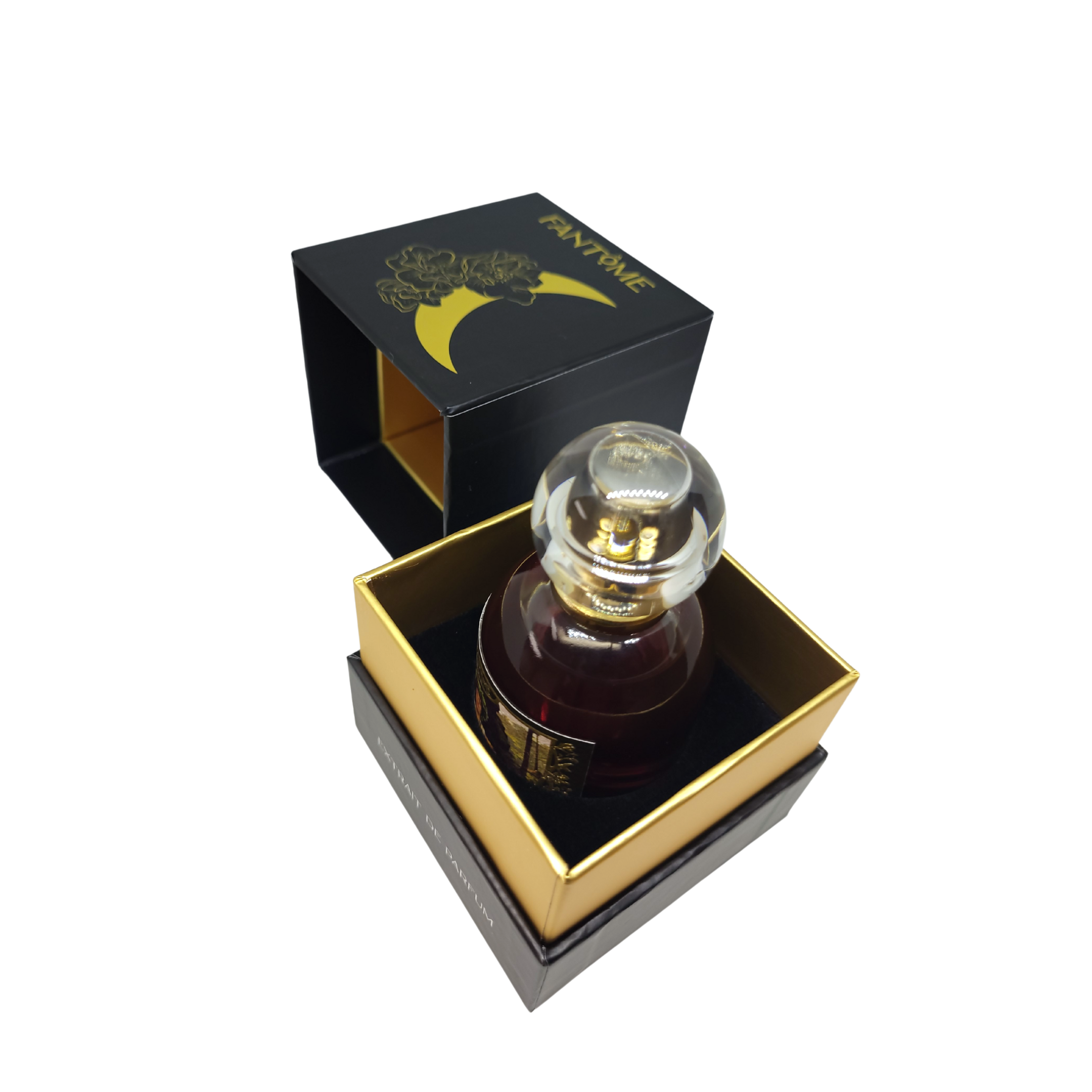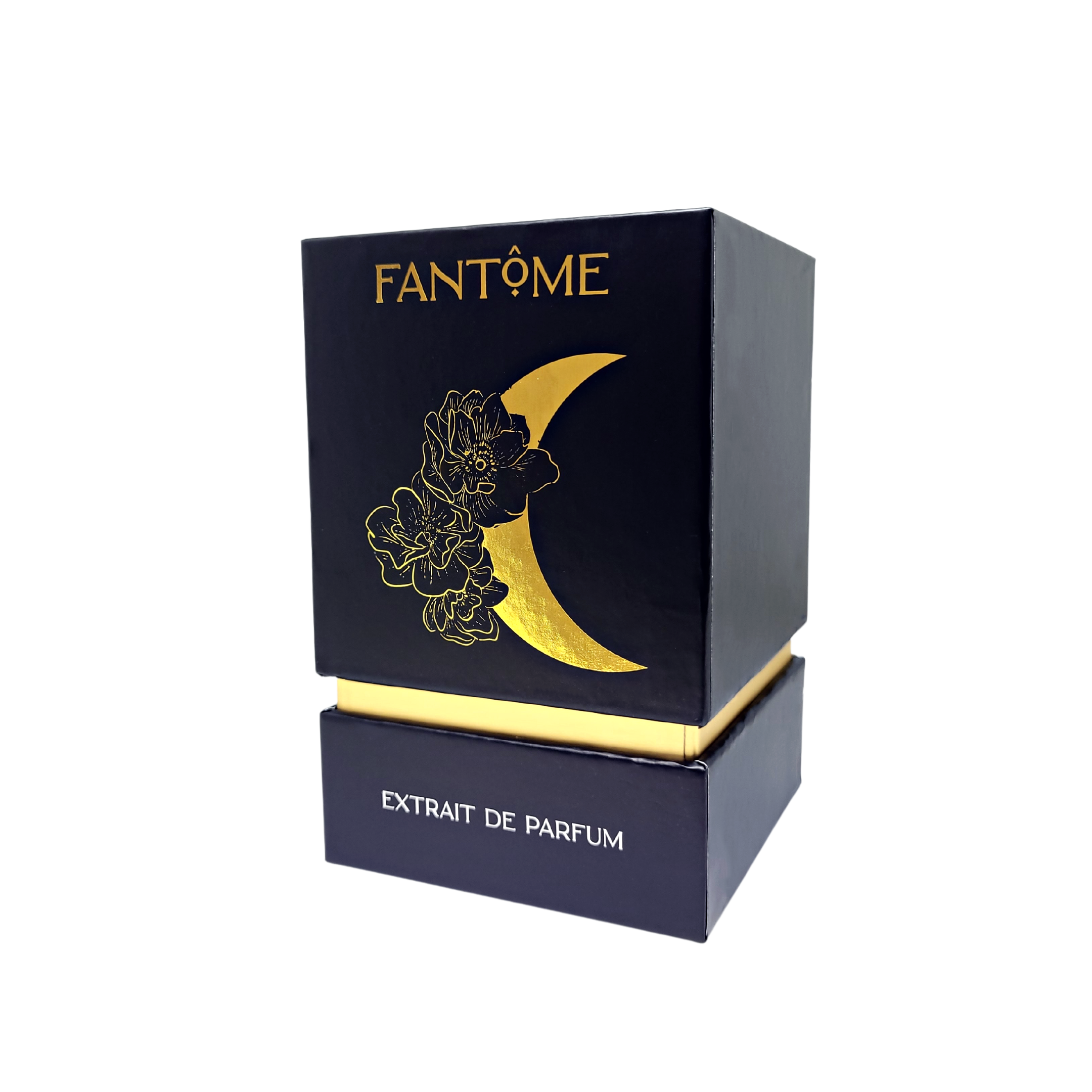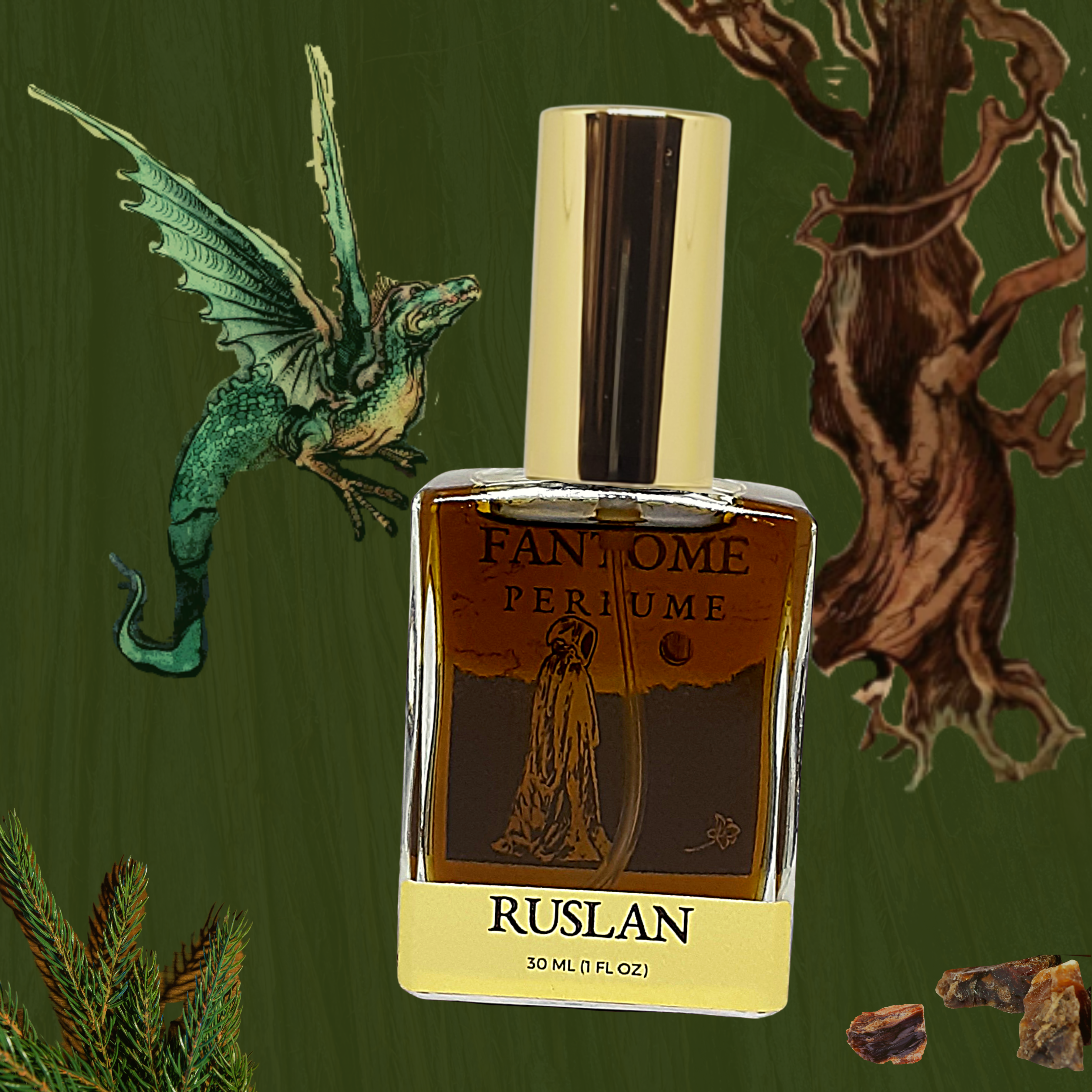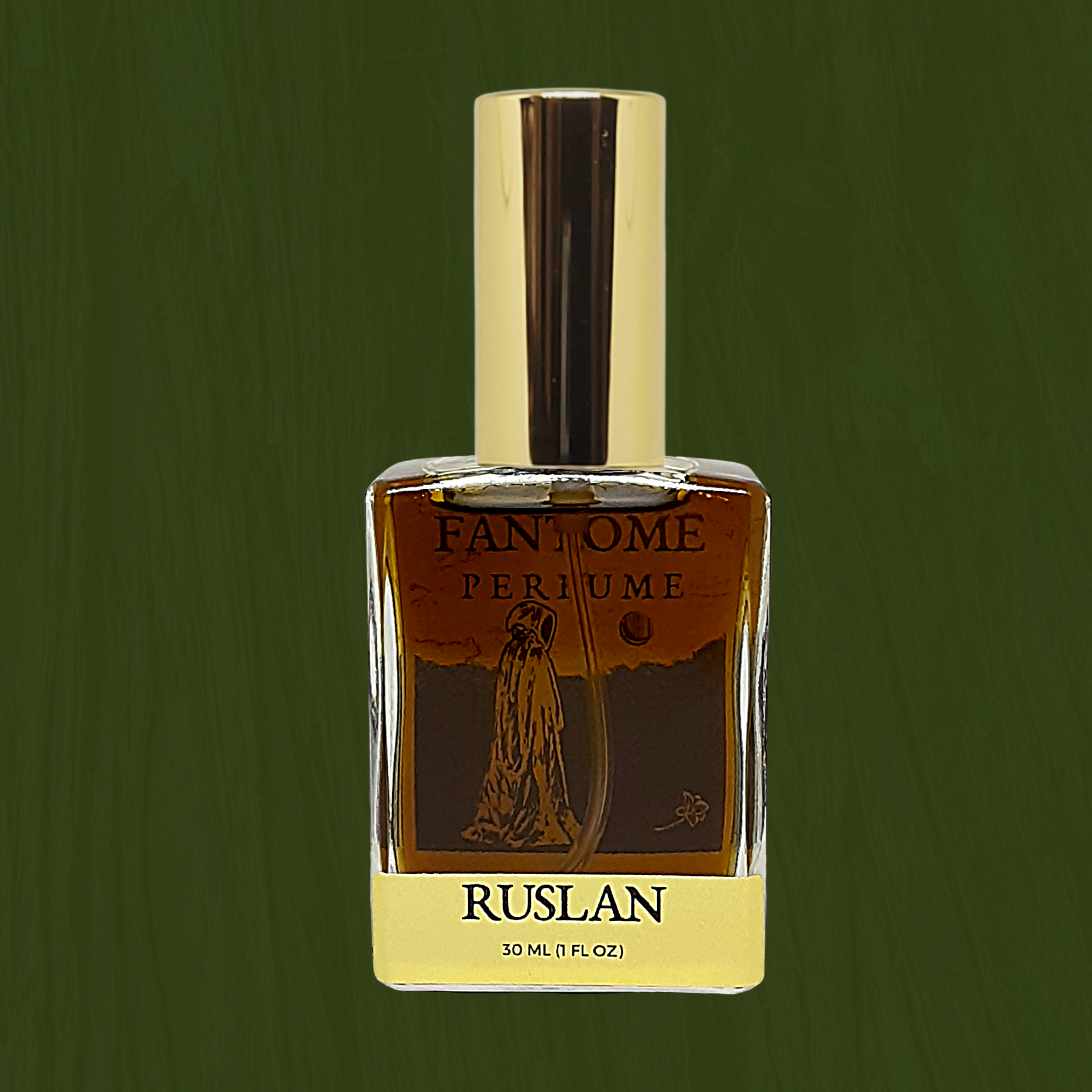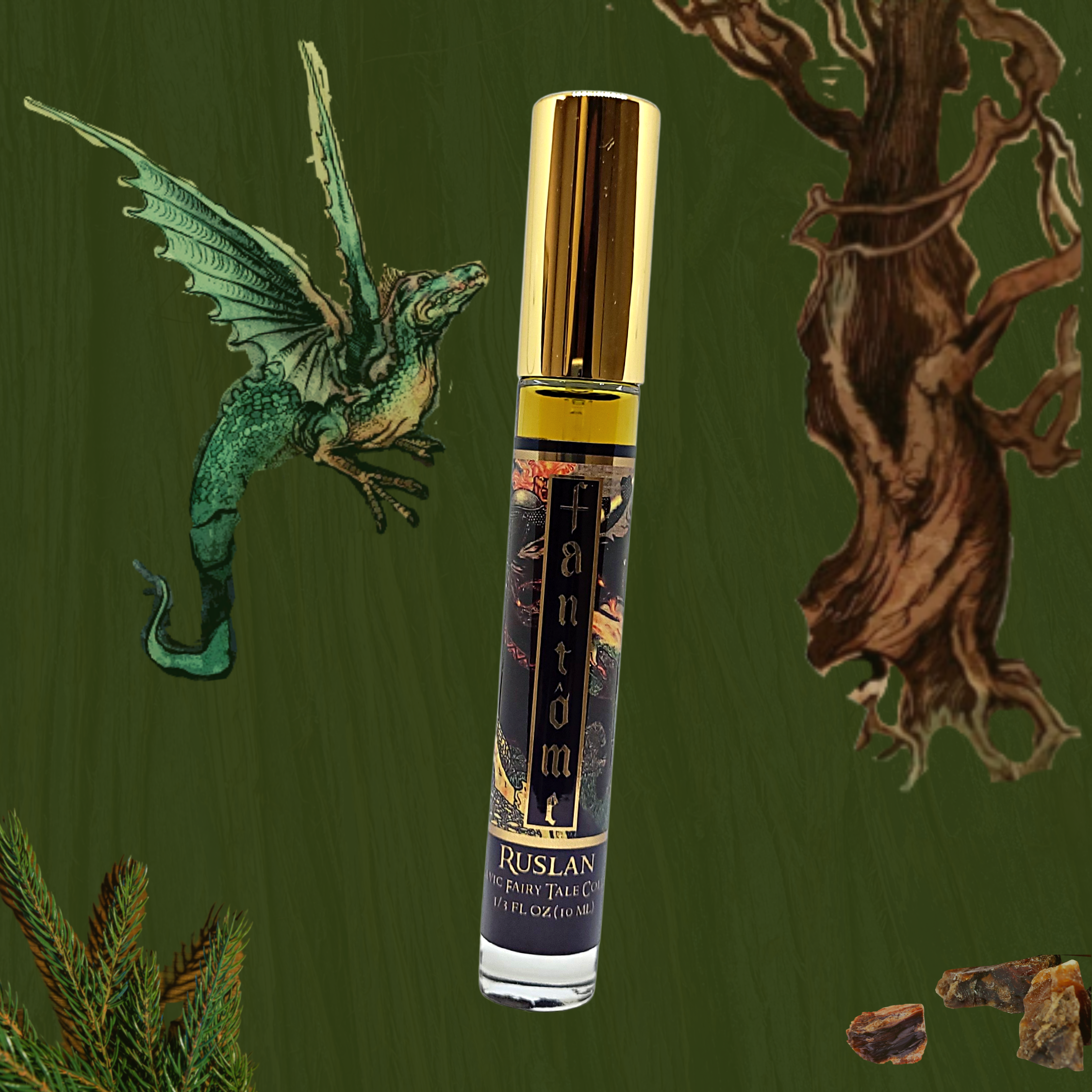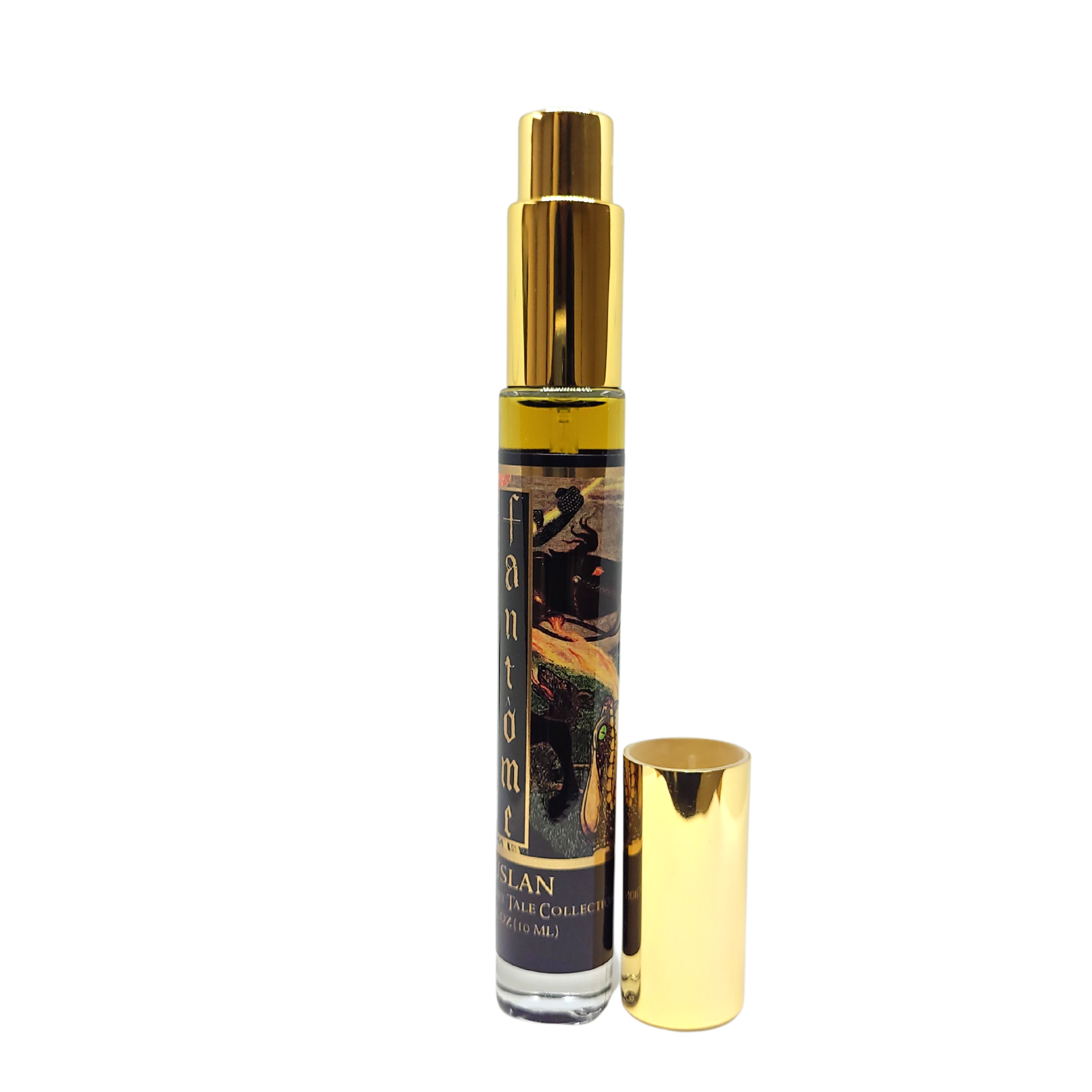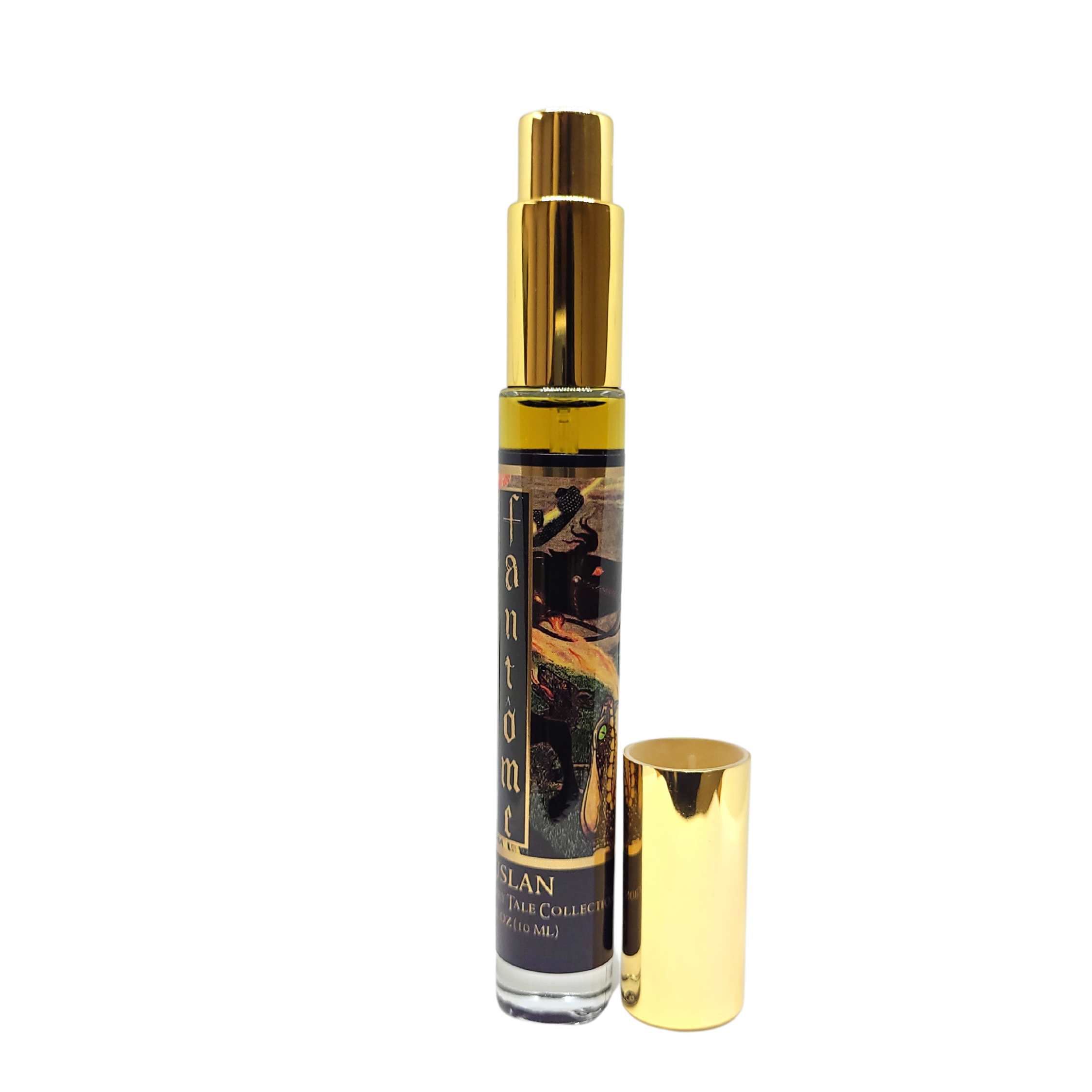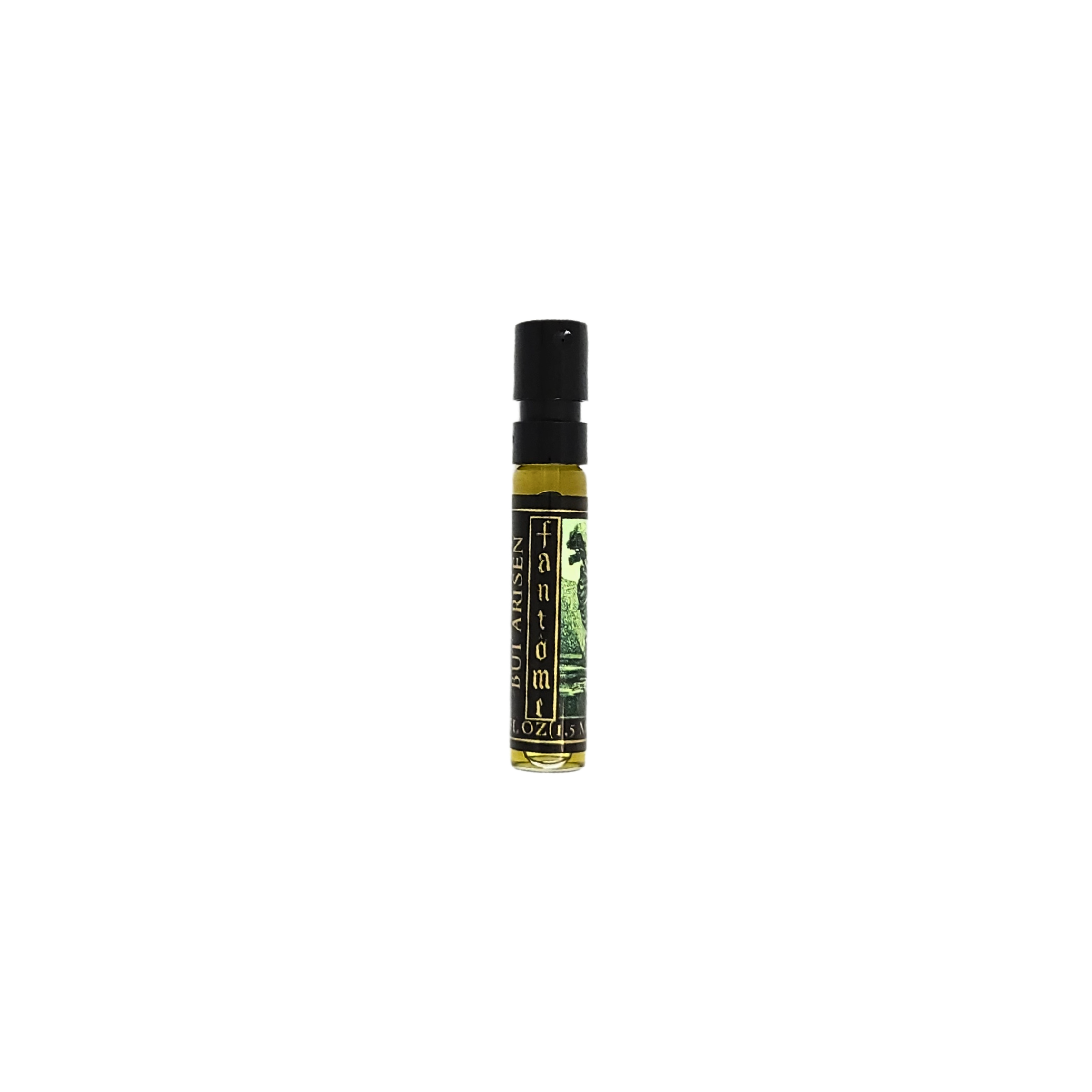 Black spruce, smoky opopanax, oud, fresh cedar, hinoki, dry fir needles, oakmoss, frankincense, black tea.
This is a fragrance that evokes a long journey through endless forests across ancient Kievan Rus and is inspired by the quest of Ruslan to find his wife Lyudmila. It is a warm, dry forest scent composed almost entirely of natural ingredients. 
The tale of Lyudmila and Ruslan opens at the feast celebrating their wedding. Lyudmila was the princess of Kyiv, and her newly betrothed was a renowned warrior. 
Once the newlyweds are in their bedchamber, an evil presence fills the room and casts them into darkness, and Lyudmila disappears with a crack of lightning. Ruslan finds himself alone without his new wife.
The Prince of Kiev declares their marriage annulled, and promises her hand to anyone who can bring her back. Other jealous suitors rush to find and claim her, and Ruslan begins his long journey to bring her home.
He encounters a wise benevolent sorcerer, a headless giant, and wins a magical sword before finally reaching the lair of the evil wizard who stole his bride. Ruslan bests the wizard, who takes him to the palace where Lyudmila is being kept. Ruslan calls for Lyudmila but she does not answer. Little did he know that she had been put into a trance and made invisible by an enchanted wizard's hat. In his search, he knocks the hat off of her head by chance and she rematerializes, but cannot be awoken. 
He begins the journey back to Kyiv with her and the evil wizard in tow, but is attacked and killed by one of Lyudmila's jealous suitors on the outskirts of the city. The suitor snatches Lyudmila and returns her to the Prince, who is dismayed to find his daughter unable to be woken.
The kindly sorcerer finds Ruslan and brings him back to life. He promises to give Ruslan a magical ring if he is able to rid the city of its attackers. Successful, Ruslan receives the ring which breaks Lyudmila's trance. Overjoyed, her father gives the couple his blessing, and they live happily ever after.  
Alexander Pushkin made this tale famous in modern times when he published it as an epic poem. He had originally heard it from his grandmother when he was young.
Extrait de parfum. Ingredients: denatured alcohol (isopropyl myristate for international orders), fragrance. 
50 ml: French glass bottle with gold foil embossed label, fine mist atomizer, spherical cap, and decorative box. 30 ml: square glass bottle with fine mist spray pump. 10 ml: glass bottle with fine mist atomizer. 1.5 ml: glass vial with fine mist spray pump.