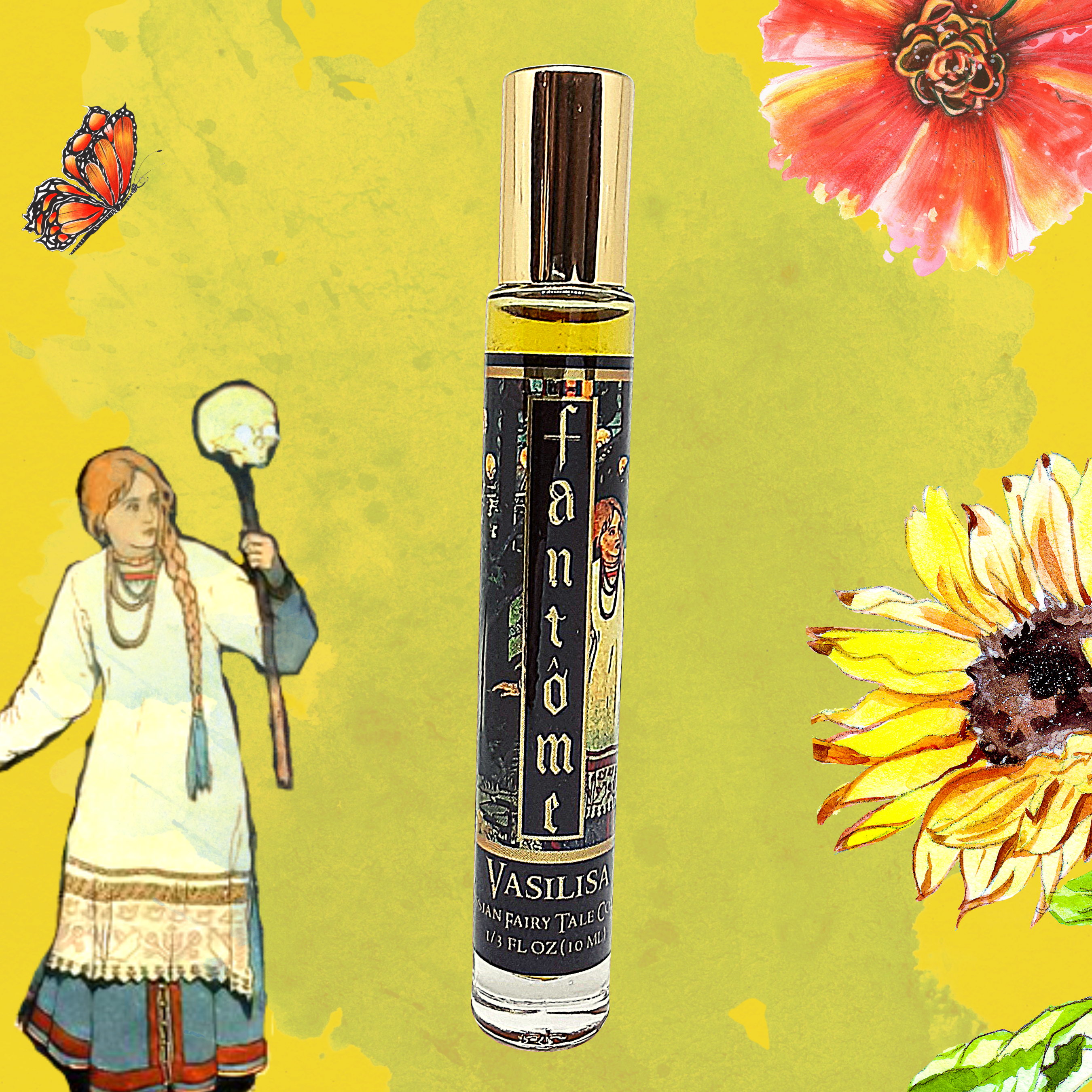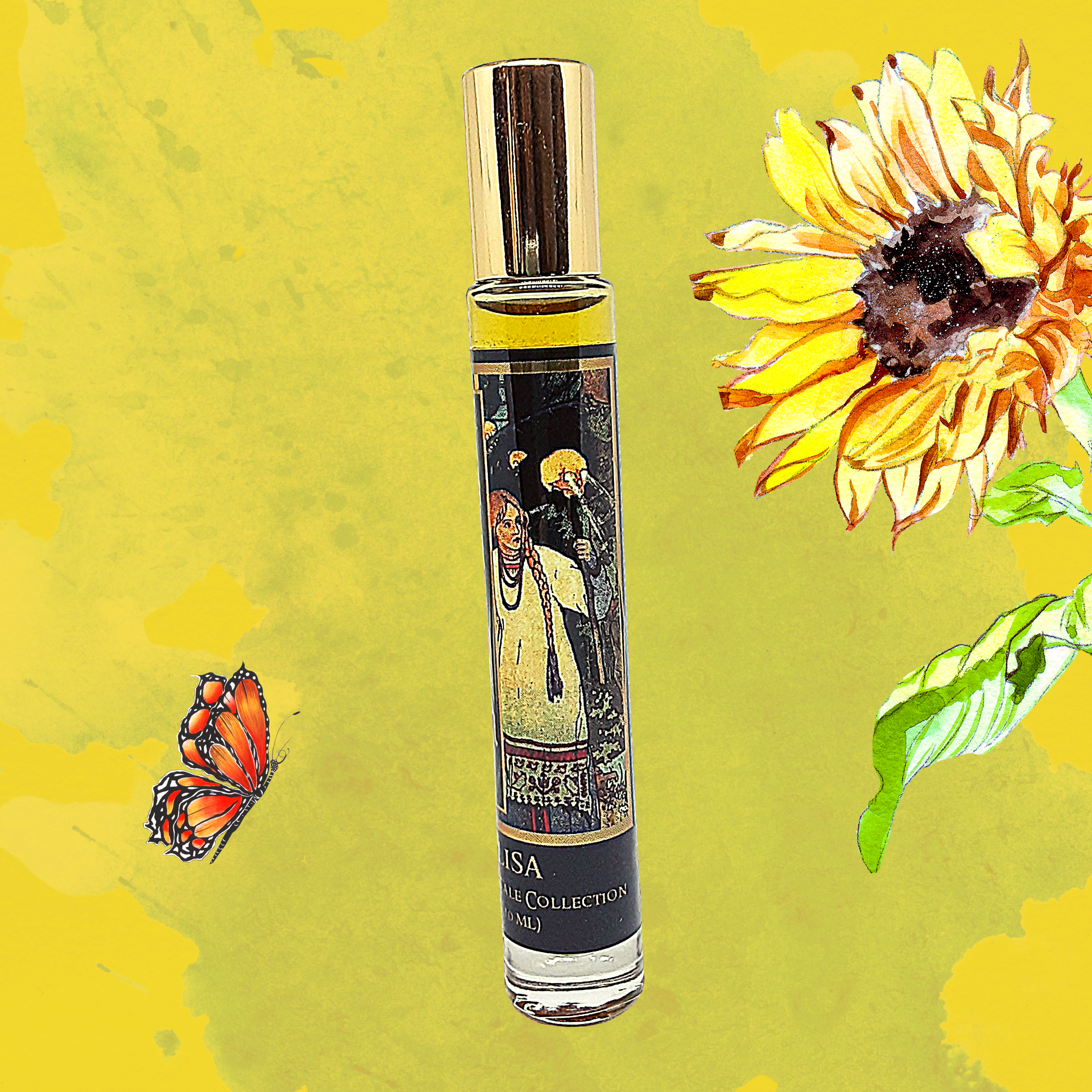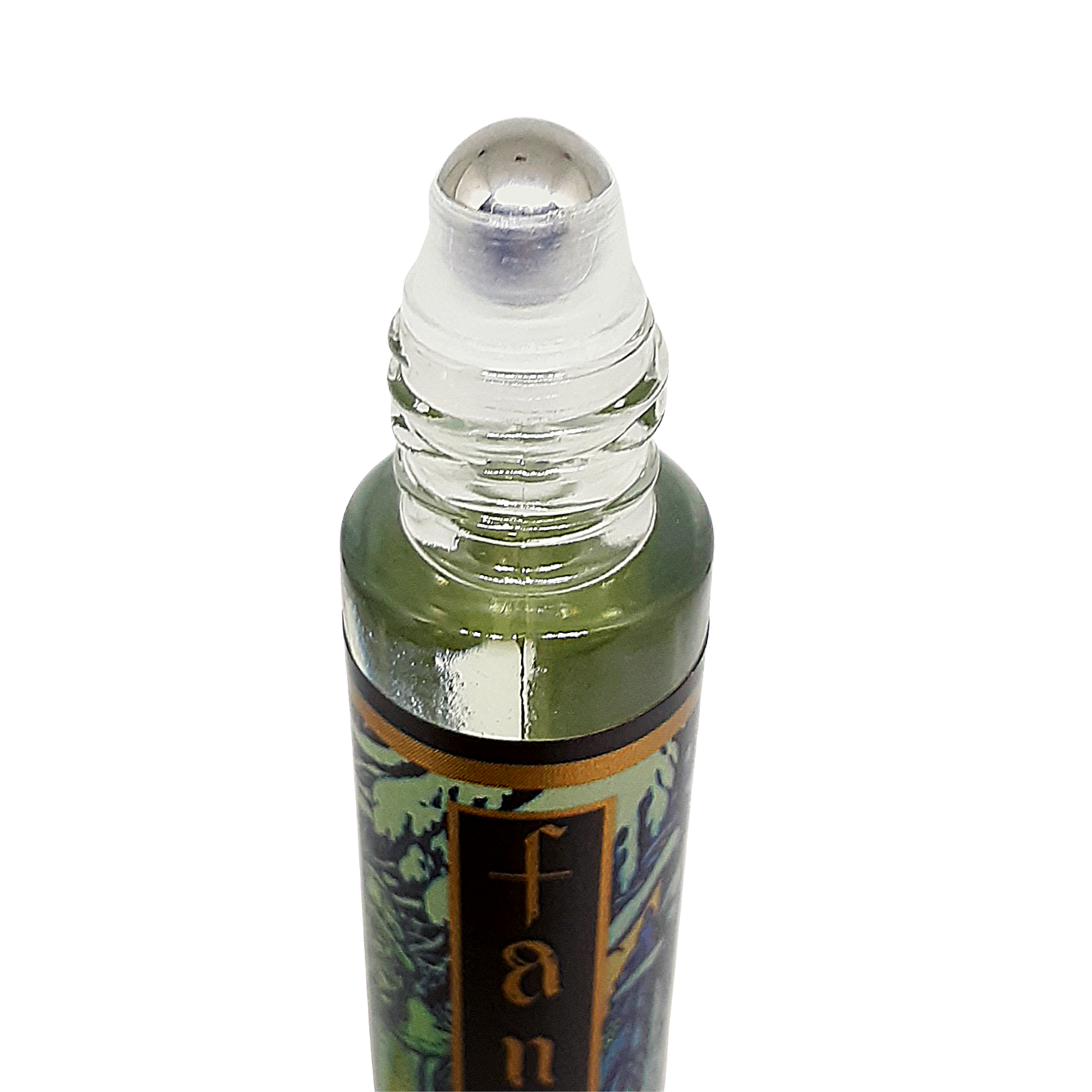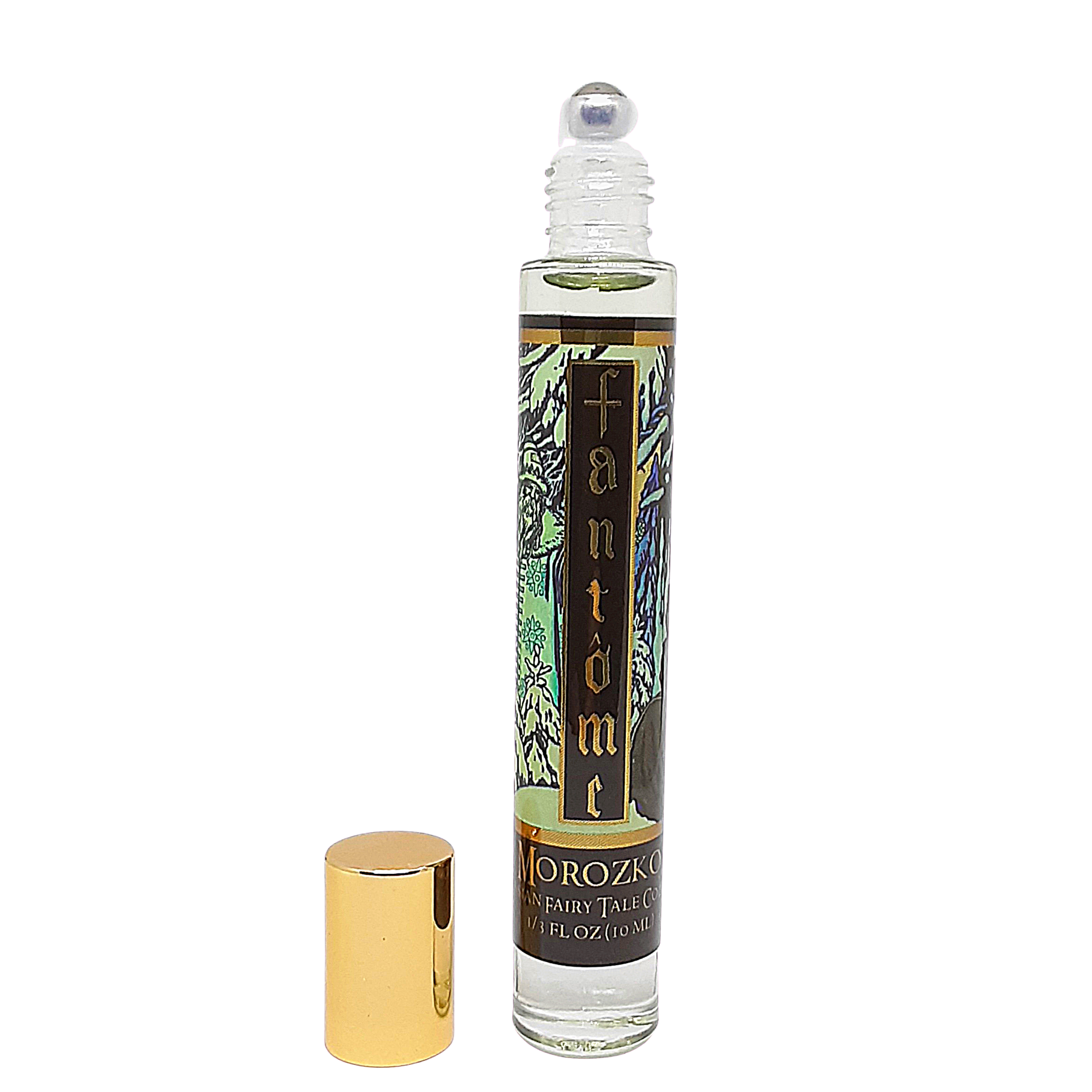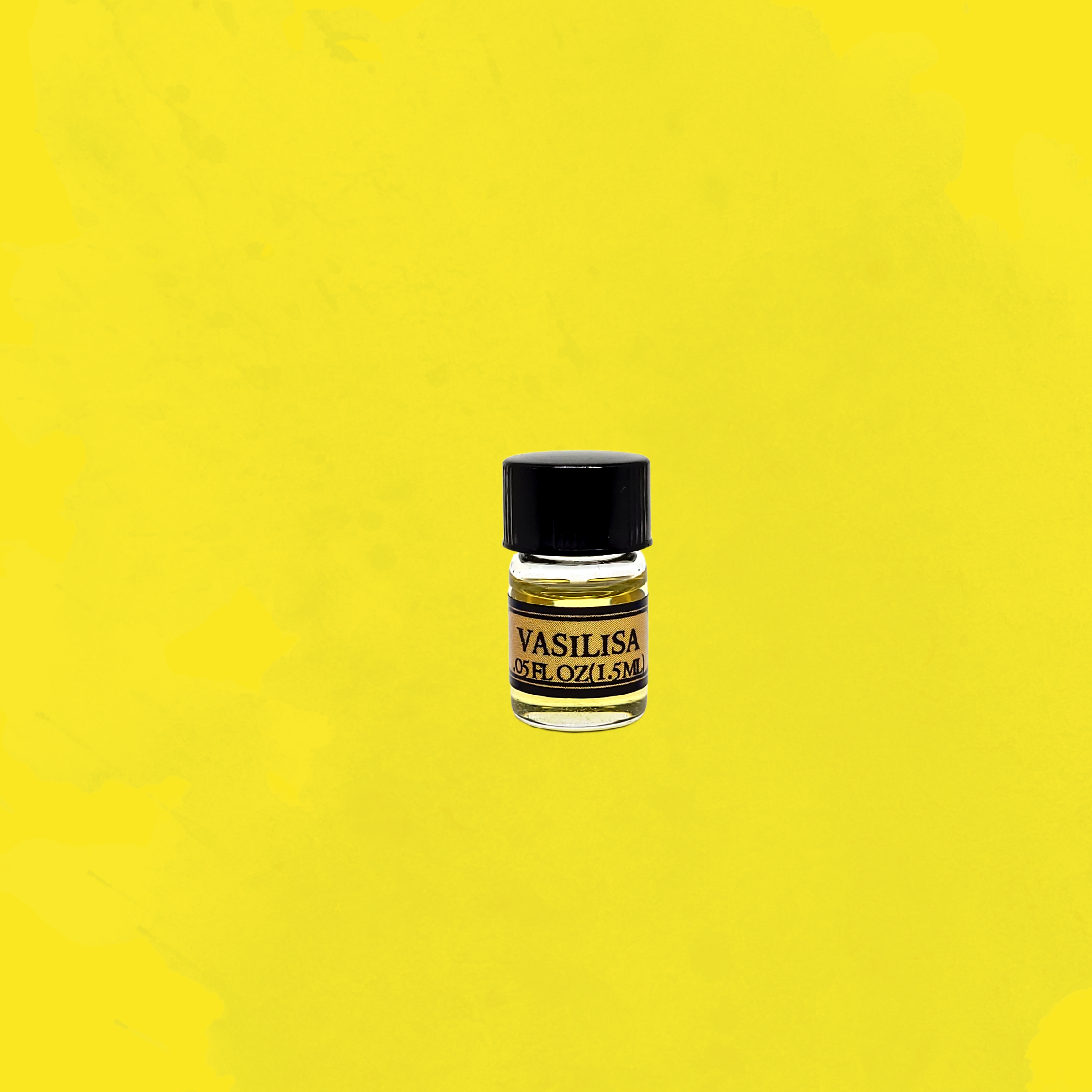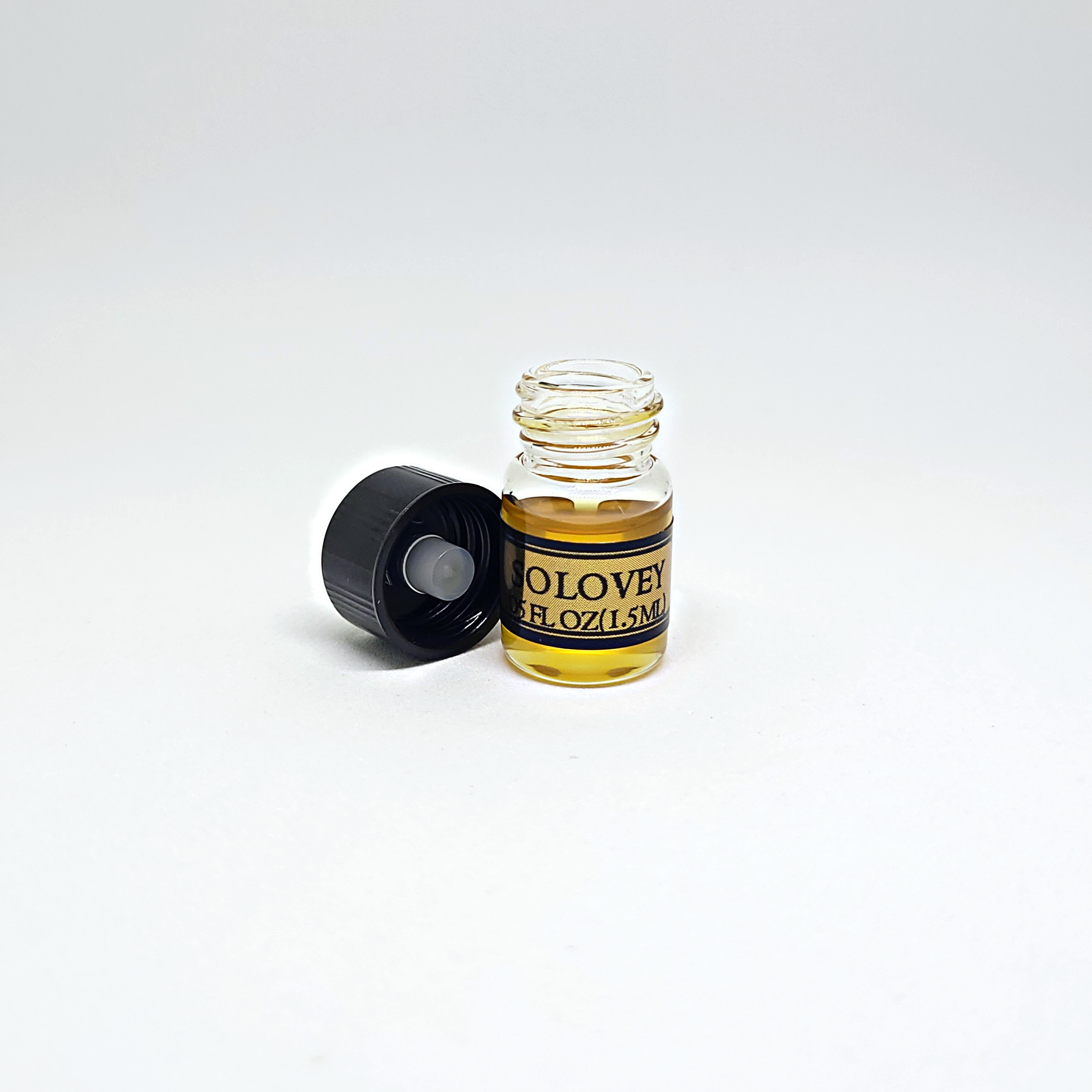 Clover honey*, neroli, chamomile, dry hay, rich tonka, vanilla, a flower crown of marigolds & sunflowers.
This scent was created to evoke the Russian countryside, and is reminiscent of summer solstice celebrations of old—complete with flower crowns, freshly harvested clover honey, hay, and a field of wild flowers. The dryness of the hay and chamomile plays against the richness of the clover honey and tonka. Combined with the earthy, lightly floral scent of sunflowers and spiciness of the marigold, it evokes a radiant aura of honey and sunflowers under a warm pagan sun. 

Beautiful, clever, but left motherless at a young age, Vasilisa was tormented by her stepmother and stepsisters who were jealous of her beauty and goodness. Her mother gave her an enchanted doll before she died that would do as she commanded if given milk and food. Since her stepmother forced Vasilisa to work tirelessly and endure relentless chores in the sun while withholding food, the enchanted doll helped her survive and complete the chores with her stepmother none the wiser. Frustrated that Vasilisa never appeared to be wasting away under the daily toil, her stepmother and stepsisters sent her to fetch candles from the hut of the terrifying Baba Yaga. They were certain that she would meet her end at the hands of the ancient witch known to eat wayward travelers. 

With doll in hand, Vasilisa ventured into the forest to seek the hut on chicken legs where Baba Yaga dwelled. After piquing the witch's curiosity, Baba Yaga decided to task her with impossible chores, and if Vasilisa did not complete them on time, she got to eat her. With help from her mother's doll, she was able to finish the tasks everyday. This was much to the disappointment of Baba Yaga, who was very much looking forward to making a meal of her. Finally Baby Yaga relented and gave Vasilisa her the candles and also a skull lantern to light her way. When Vasilisa at long last returned to her stepfamily only to see their disappointment that she was still alive, the skull's eyes began to glow and burnt her family to a crisp. 
And Vasilisa lived happily ever after. 
Perfumers note: Creating a scent that had a realistic honey note in the Russian Collection was very important to me. One of my "brightest" memories of Russia was attending a summer honey festival outside of Moscow with hundreds of tents from beekeepers from all over Northwestern Russia who brought honey and fresh fruit to sample. It was important to create a honey that was rich, bright, and true to the tub of clover honey that got me through a long winter, and more than anything else, a honey note that didn't turn cloying or overly animalic on my own skin as many do. I spent months sourcing and experimenting with various combinations of natural and synthetic ingredients to create such a honey note. 
Although sunflowers have only been in Eastern Europe since Peter the Great brought them from Holland, the image of the tall golden flowers stretching across fields is impossible to parse from the idea of a warm summer day in Eastern Europe. Since their arrival and subsequent scattering across Eastern Europe, sunflowers have been intrinsically tied to the cultural fabric and landscape of Ukraine, and have become their national flower.
European sunflowers have a unique, slightly earthy smell that melds beautifully with the honey and other supporting notes. Together they simulate the smell of strolling through a sunflower field on a hot summer day in the countryside. 
*Vegan
Perfume oil. Ingredients: fractionated coconut oil, fragrance.
All sizes feature glass bottles. The 10 ml and 4 ml both have stainless steel rollerballs, the 1.5 ml has a screw top only.