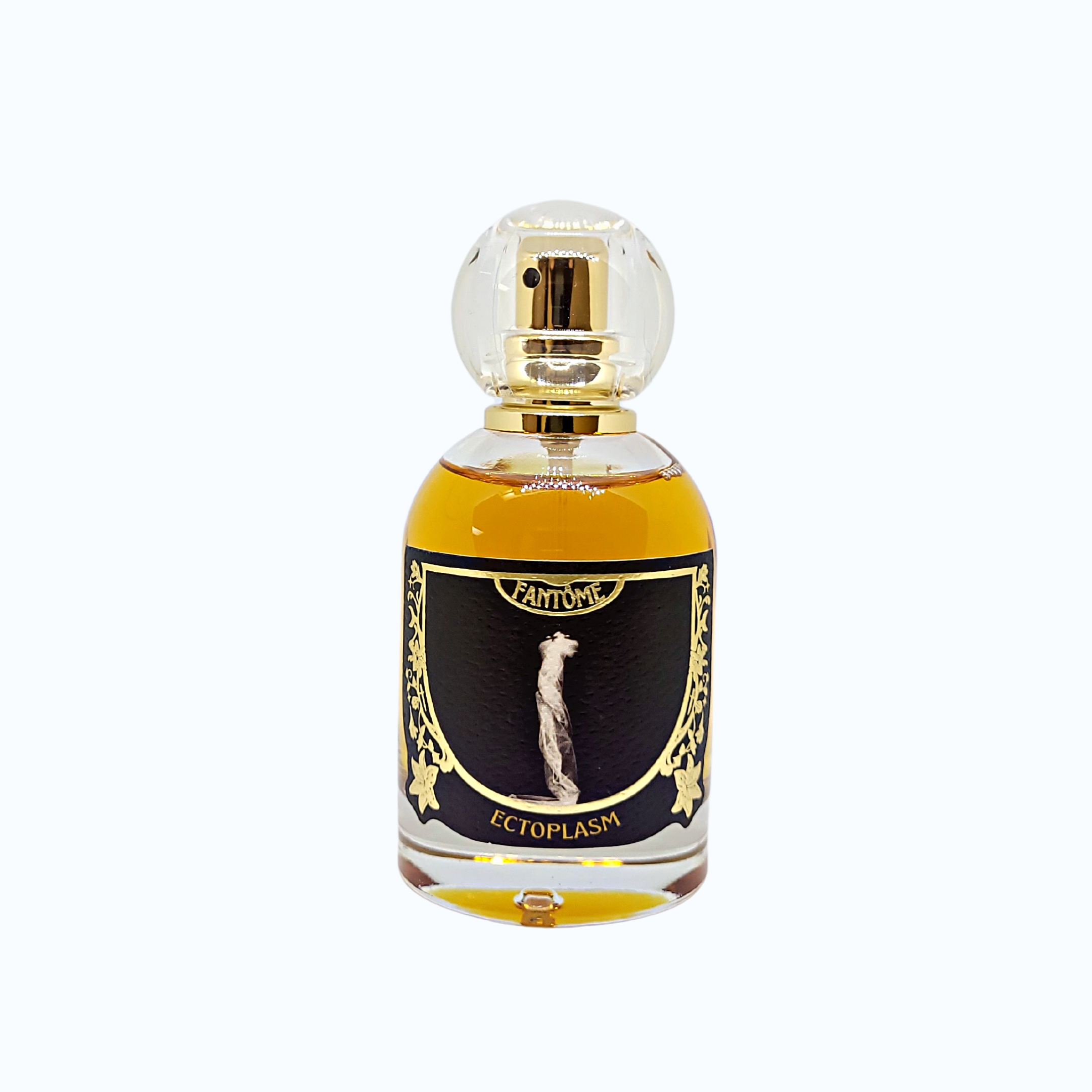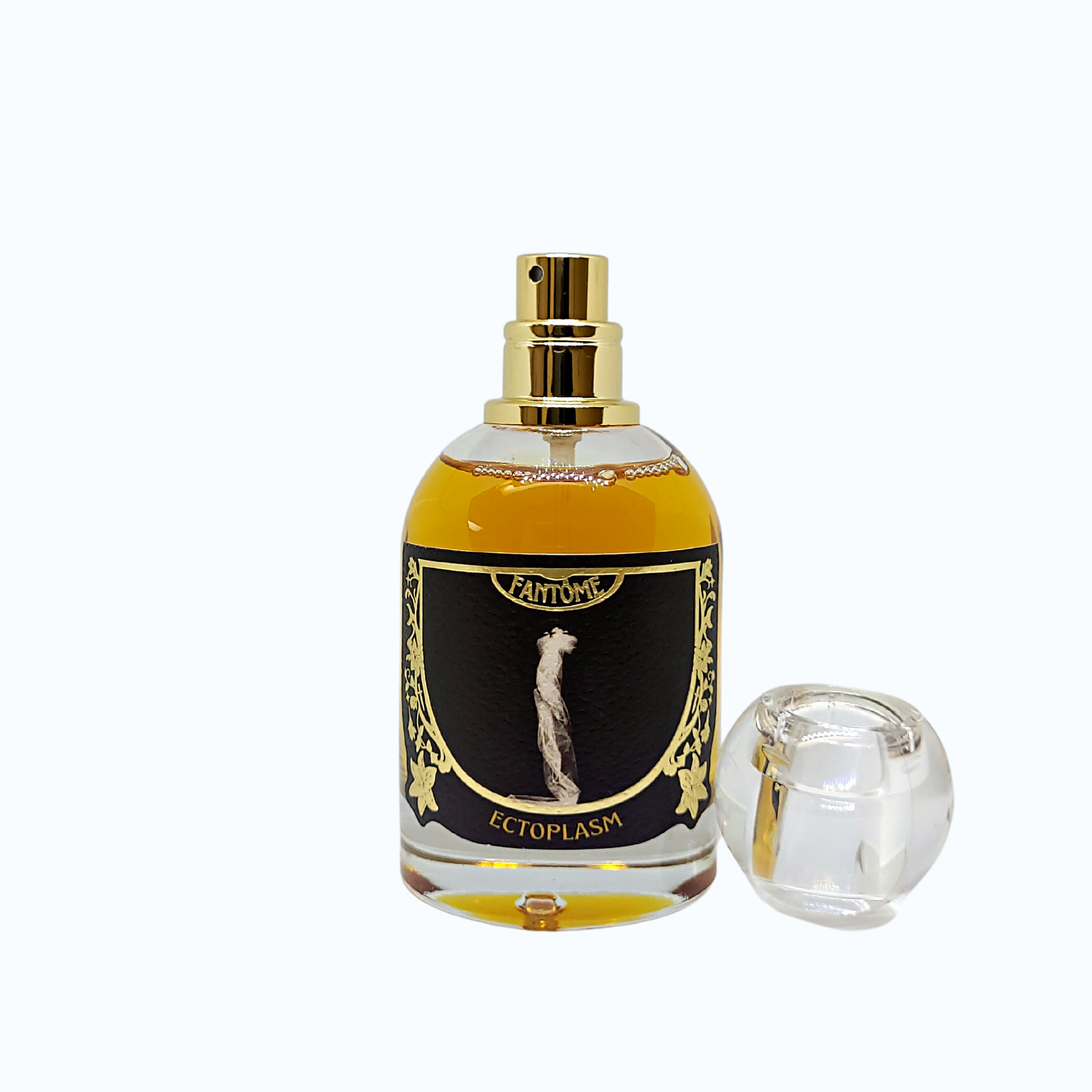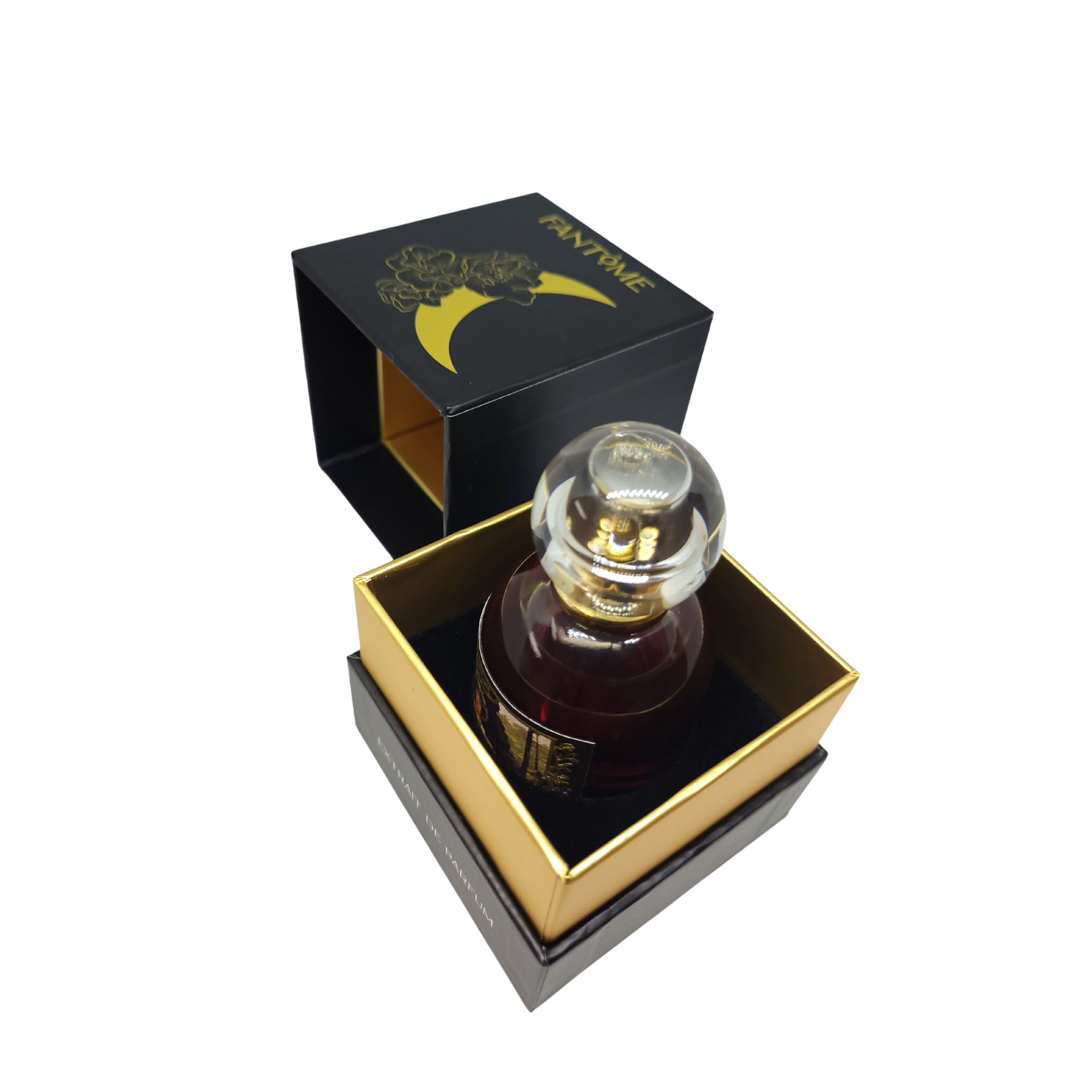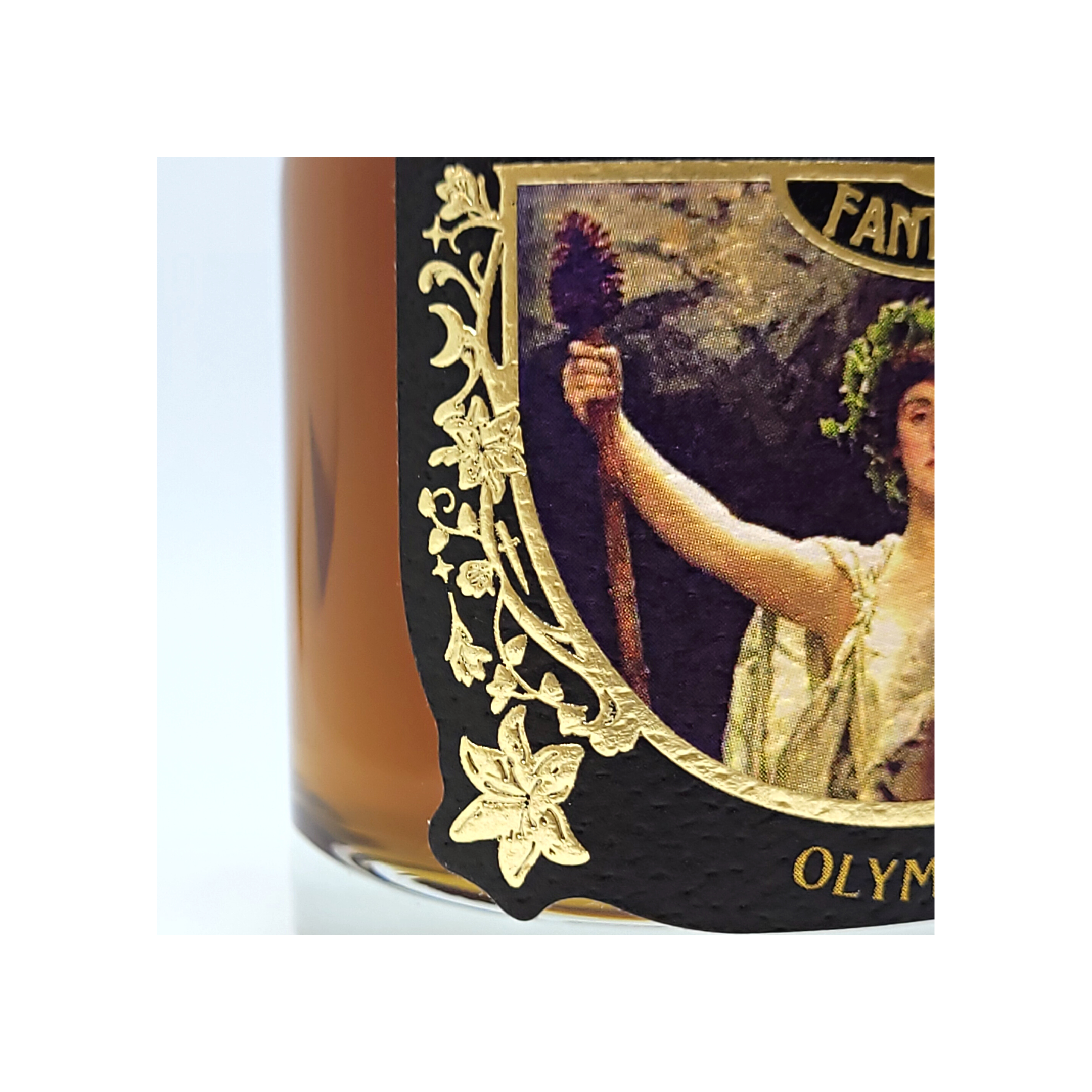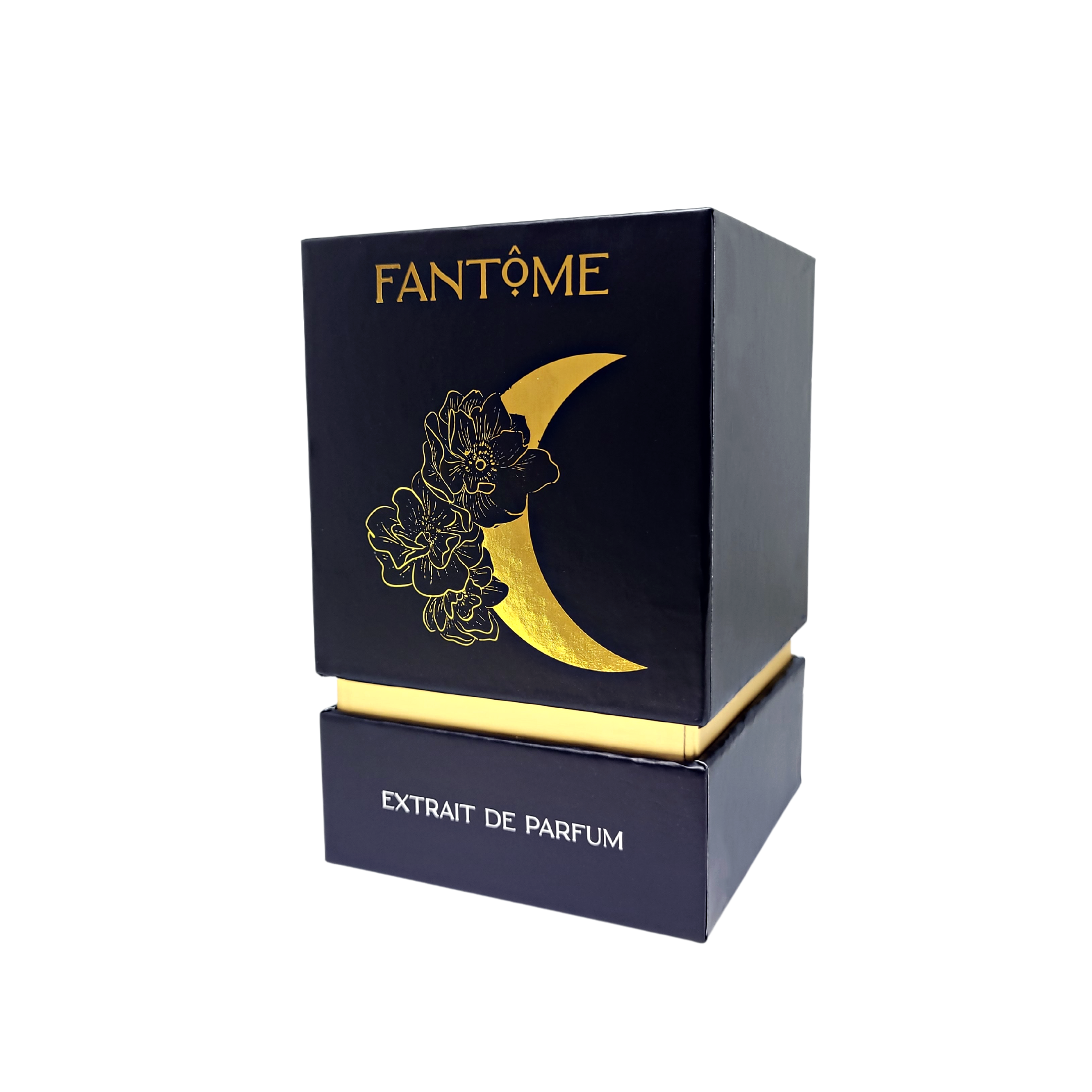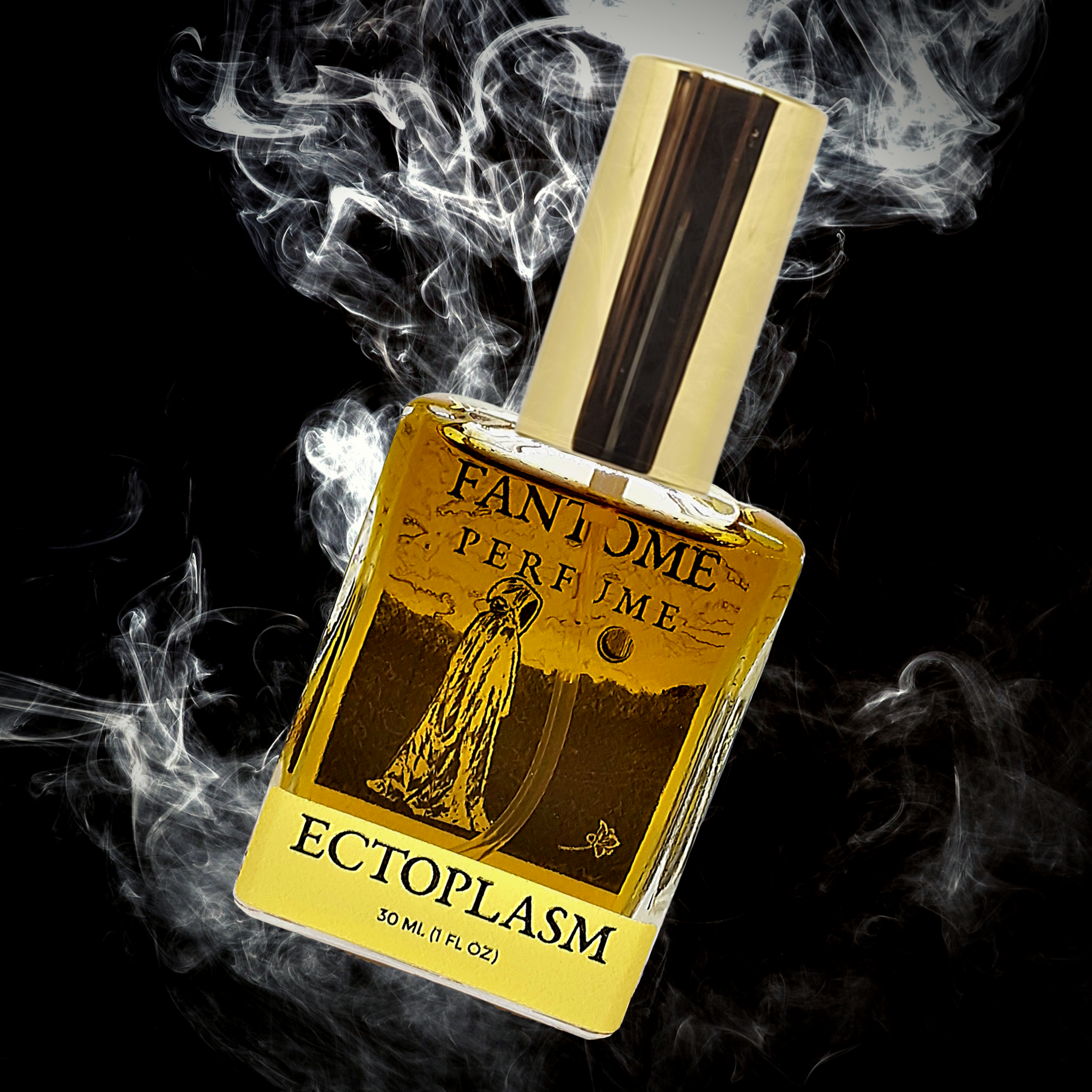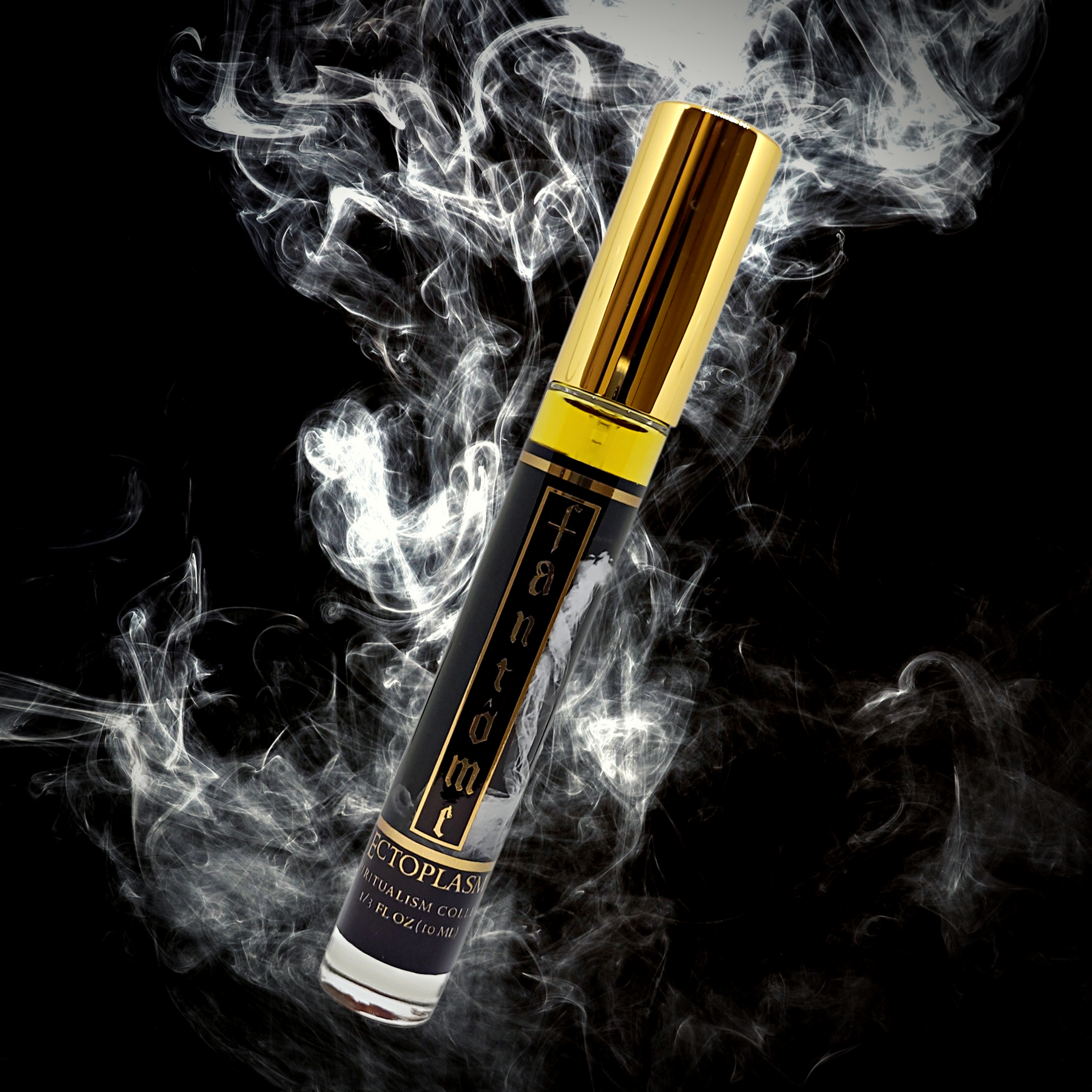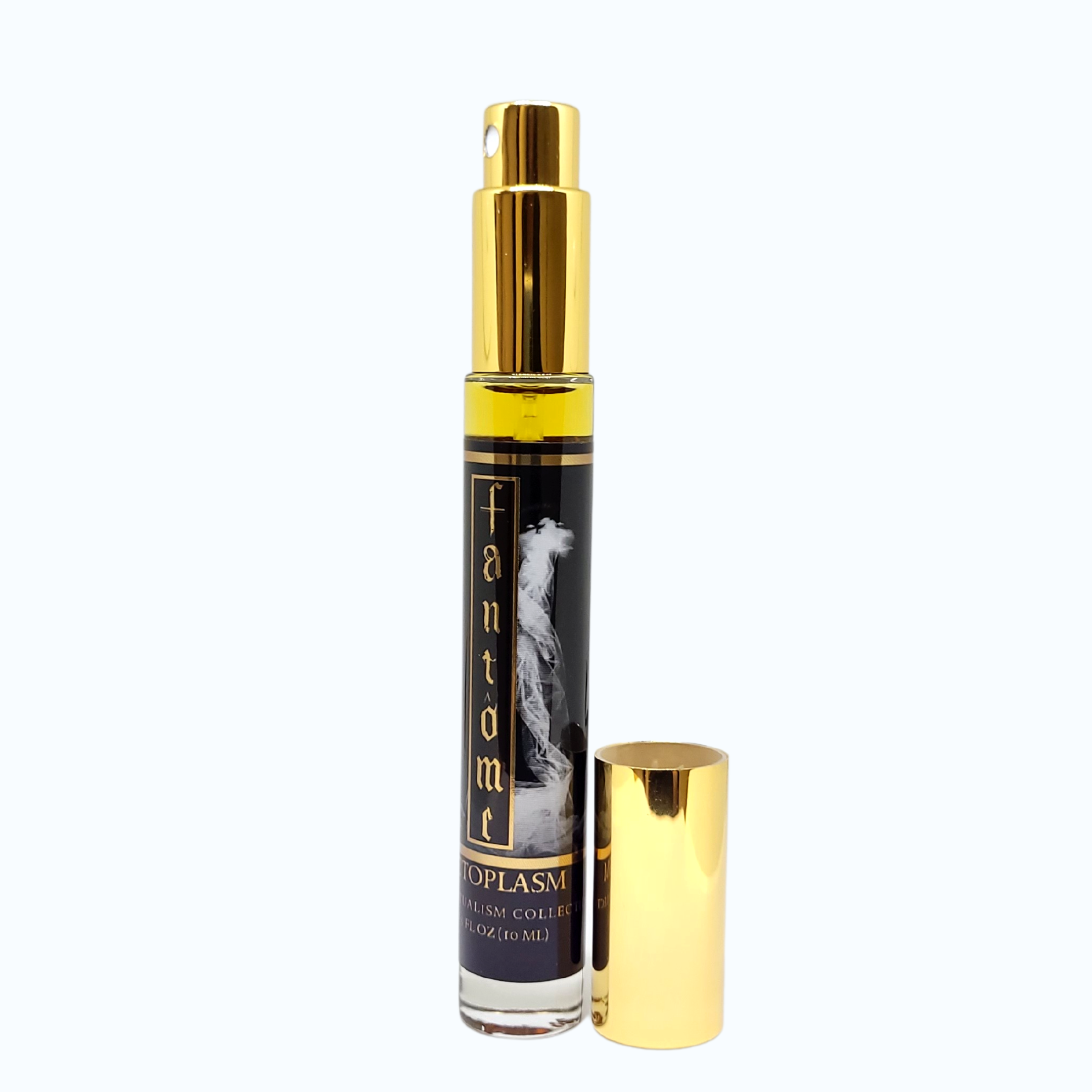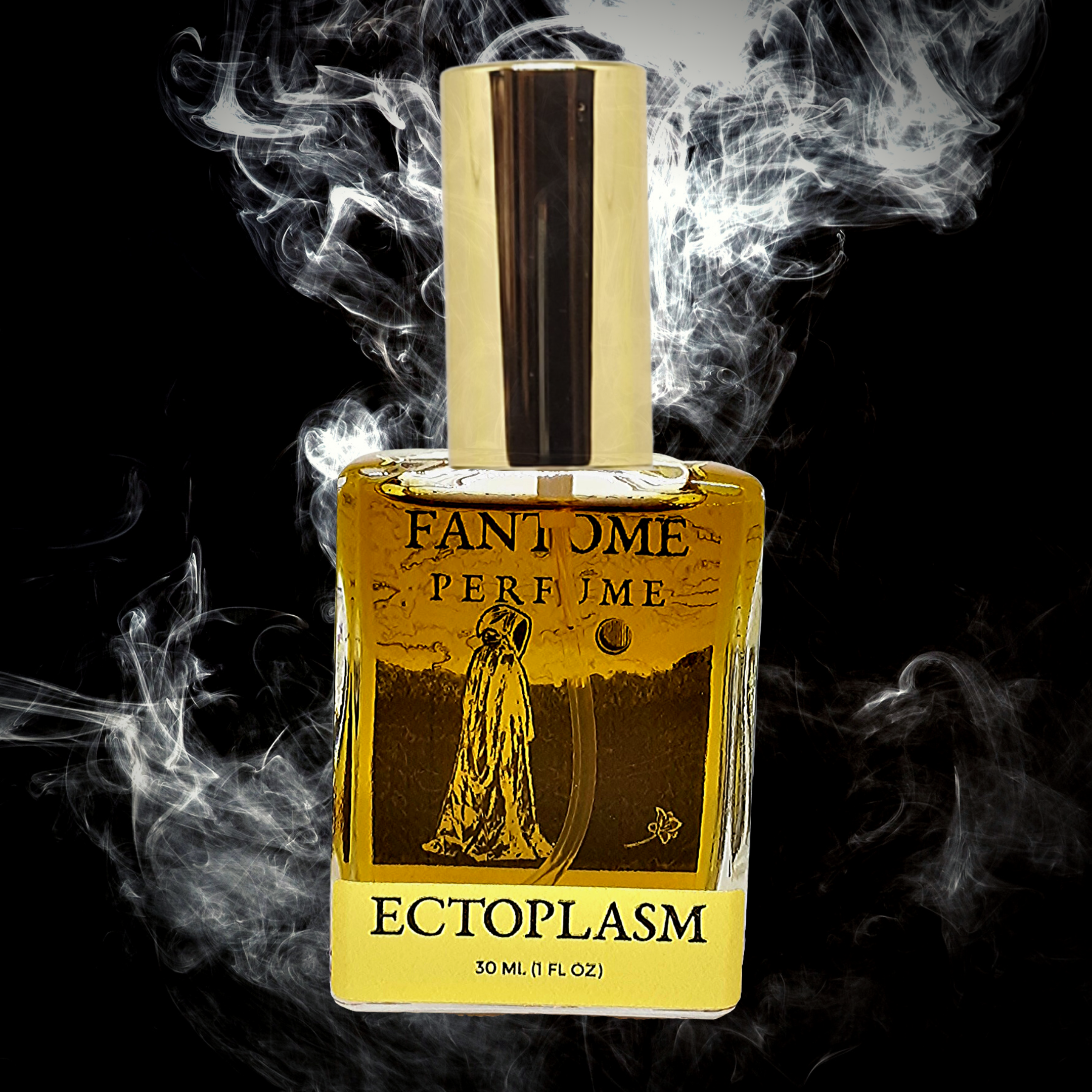 Spooky, goopy marshmallow over bone-chilling white musk, sweet amber, a gossamer sugar glaze, dark myrrh, and creeping greenery. 

Mediums in the Spiritualism movement were able to exude this white supernatural substance from their mouths, noses, and ears. Either gauzy or viscous, it was widely believed that conjured spirits were able to drape ectoplasm over their ethereal form during séances in order to physically manifest themselves to the living.  
Extrait de parfum. Ingredients: denatured alcohol (isopropyl myristate for international orders), fragrance. 
50 ml: French glass bottle with gold foil embossed label, fine mist atomizer, spherical cap, and decorative box. 30 ml: square glass bottle with fine mist spray pump. 10 ml: glass bottle with fine mist atomizer. 1.5 ml: glass vial with fine mist spray pump.