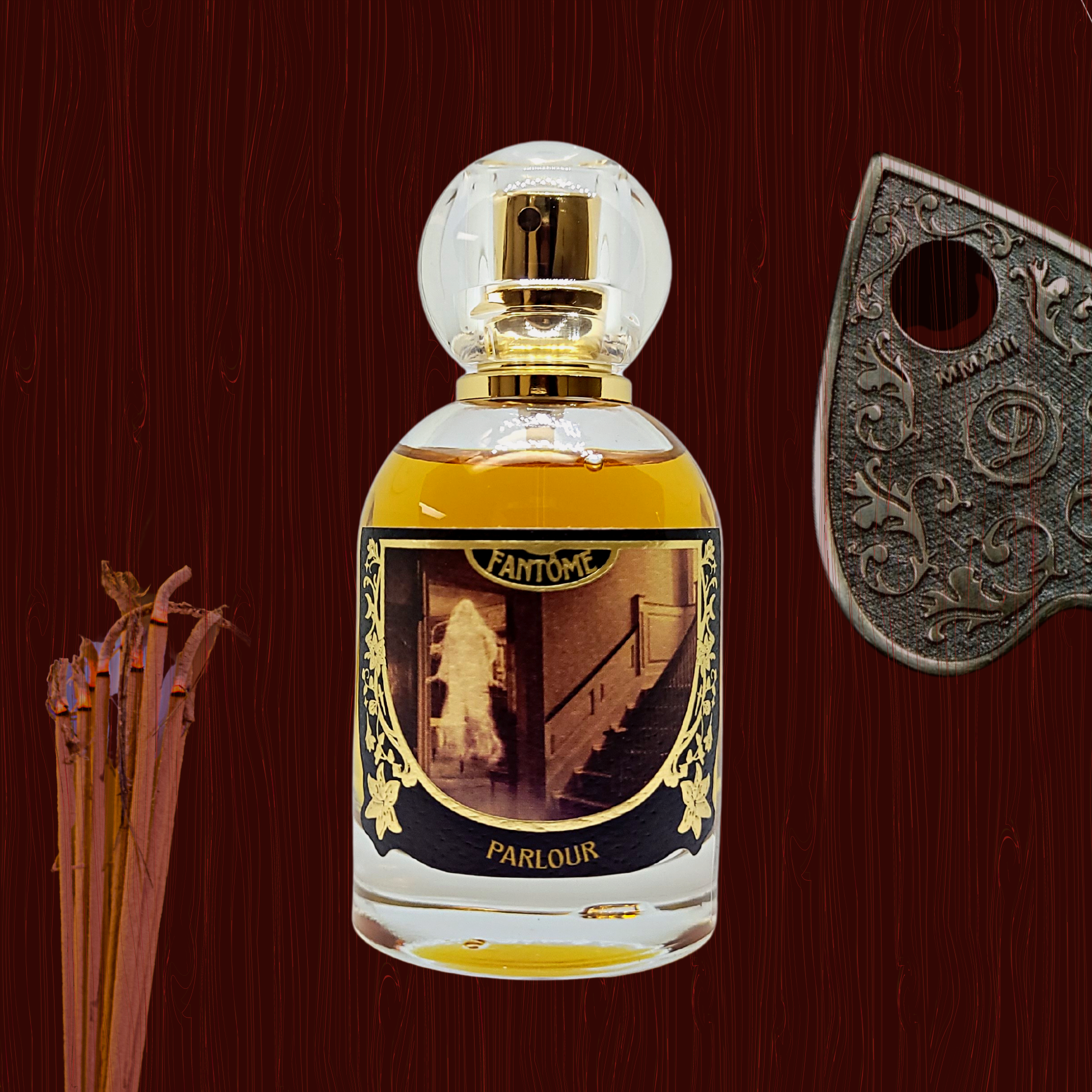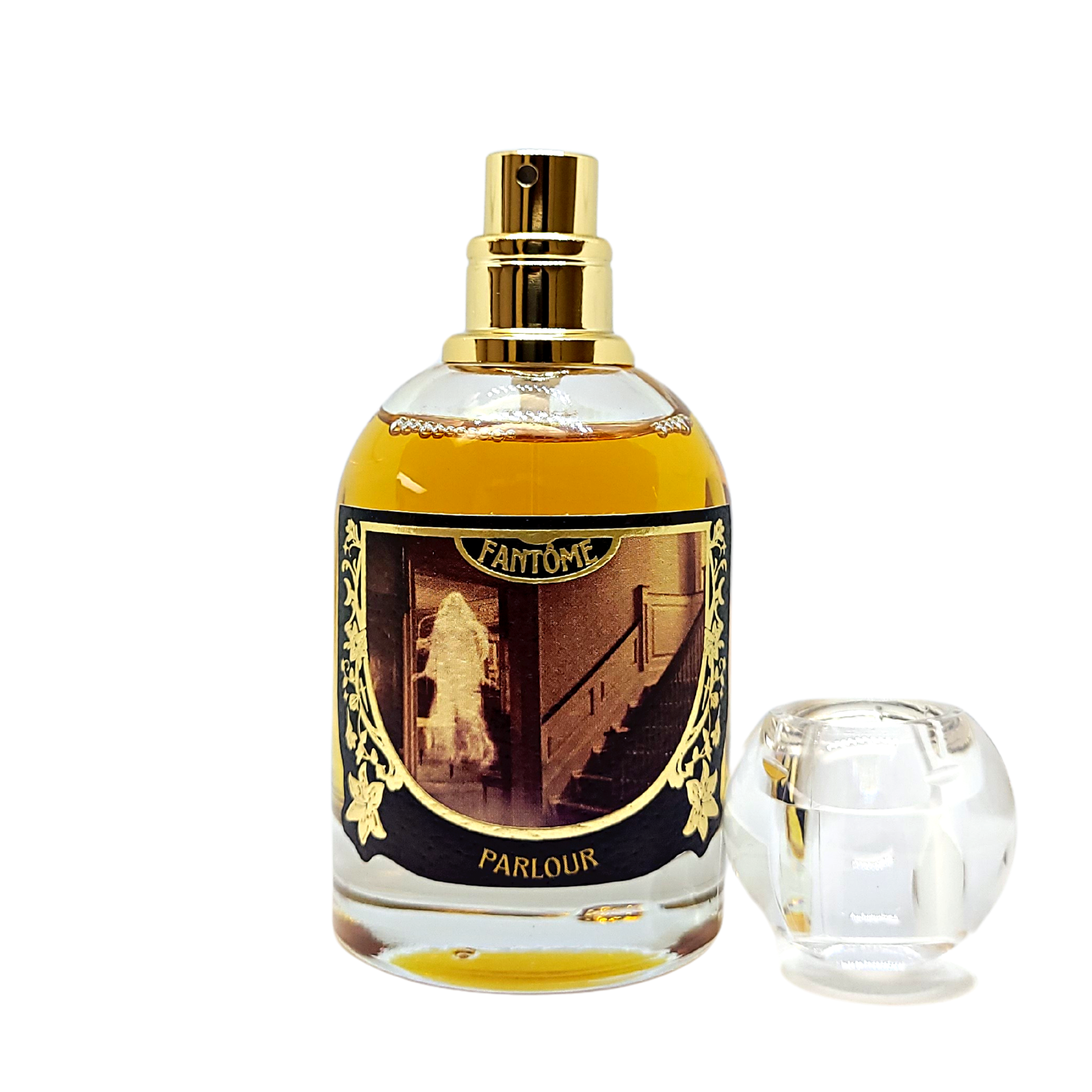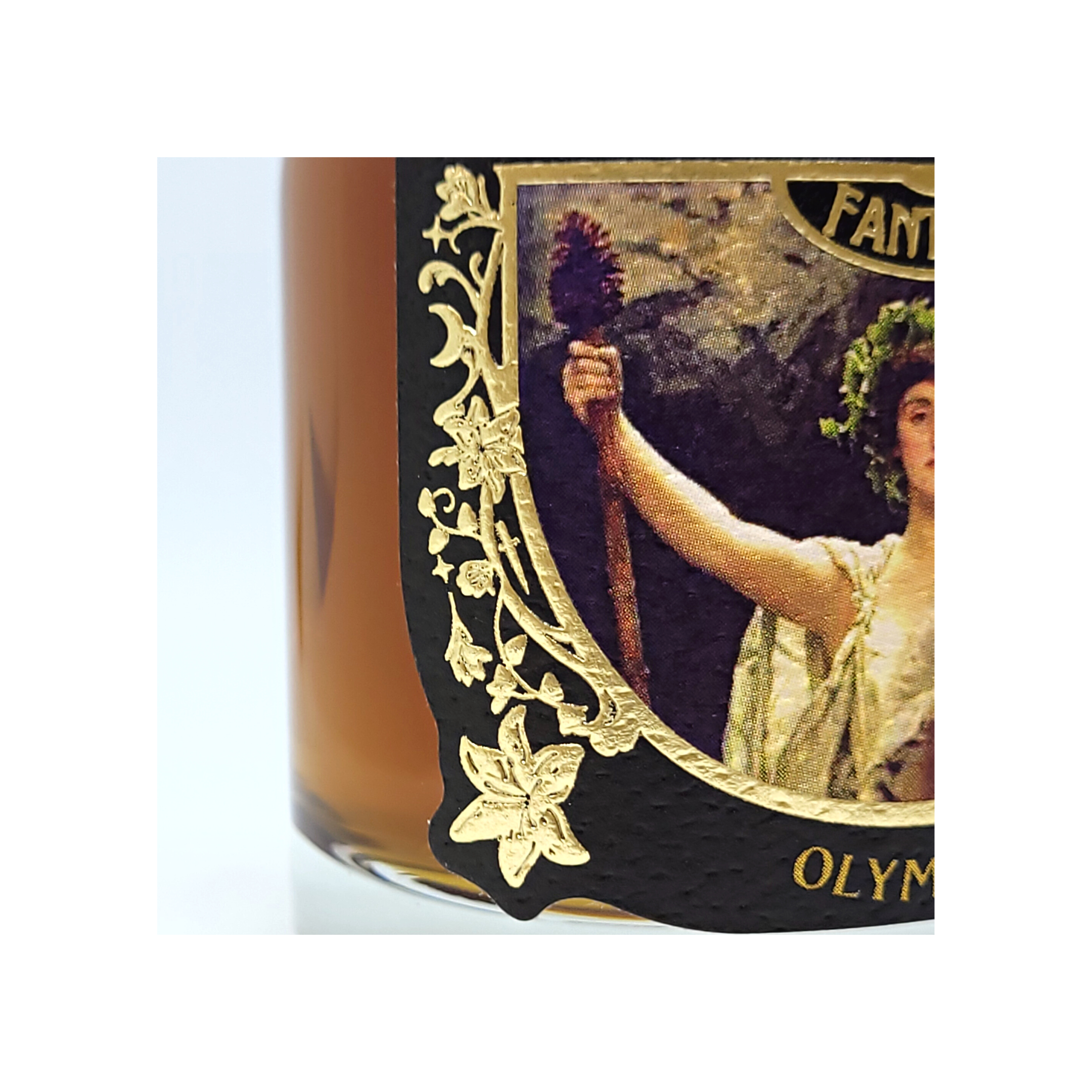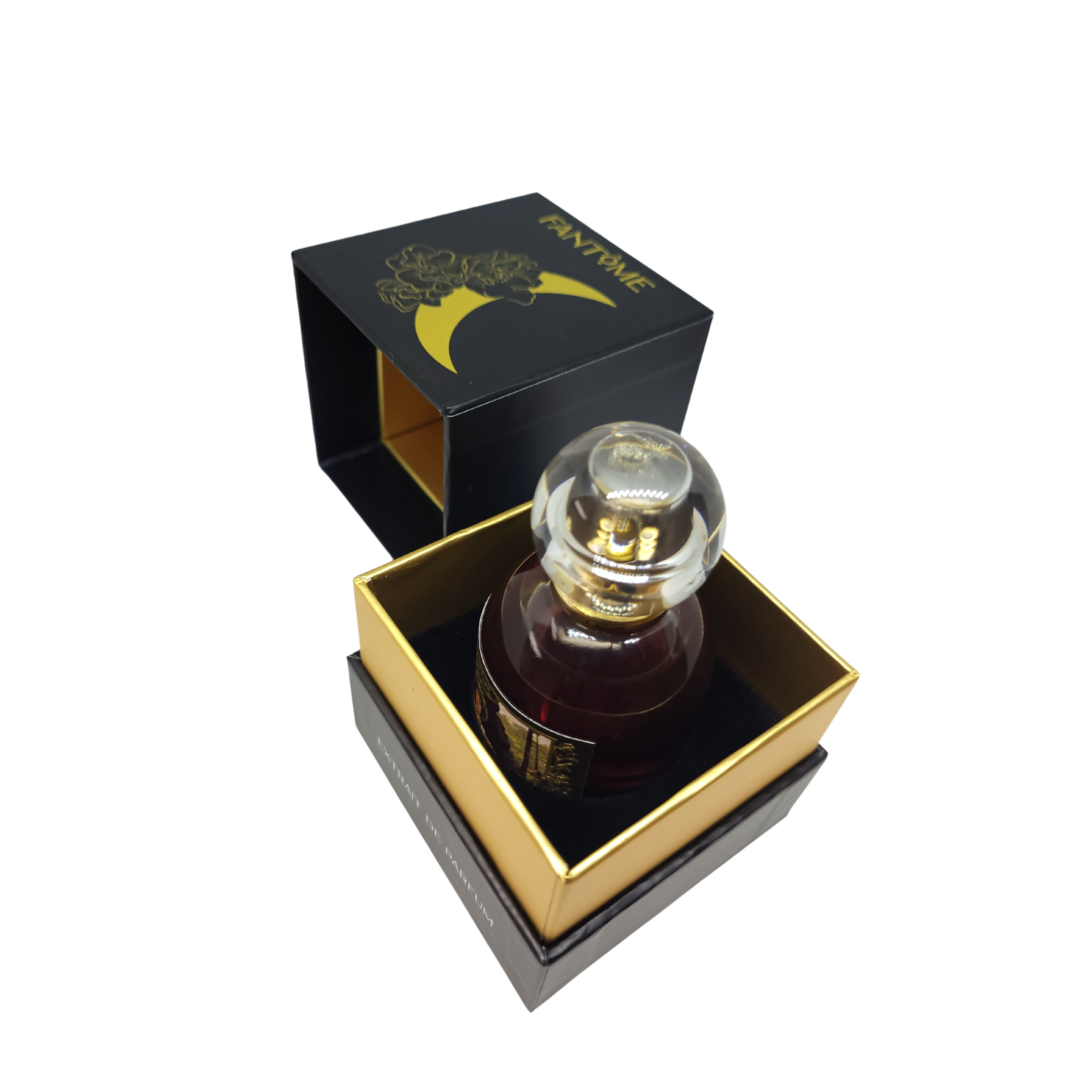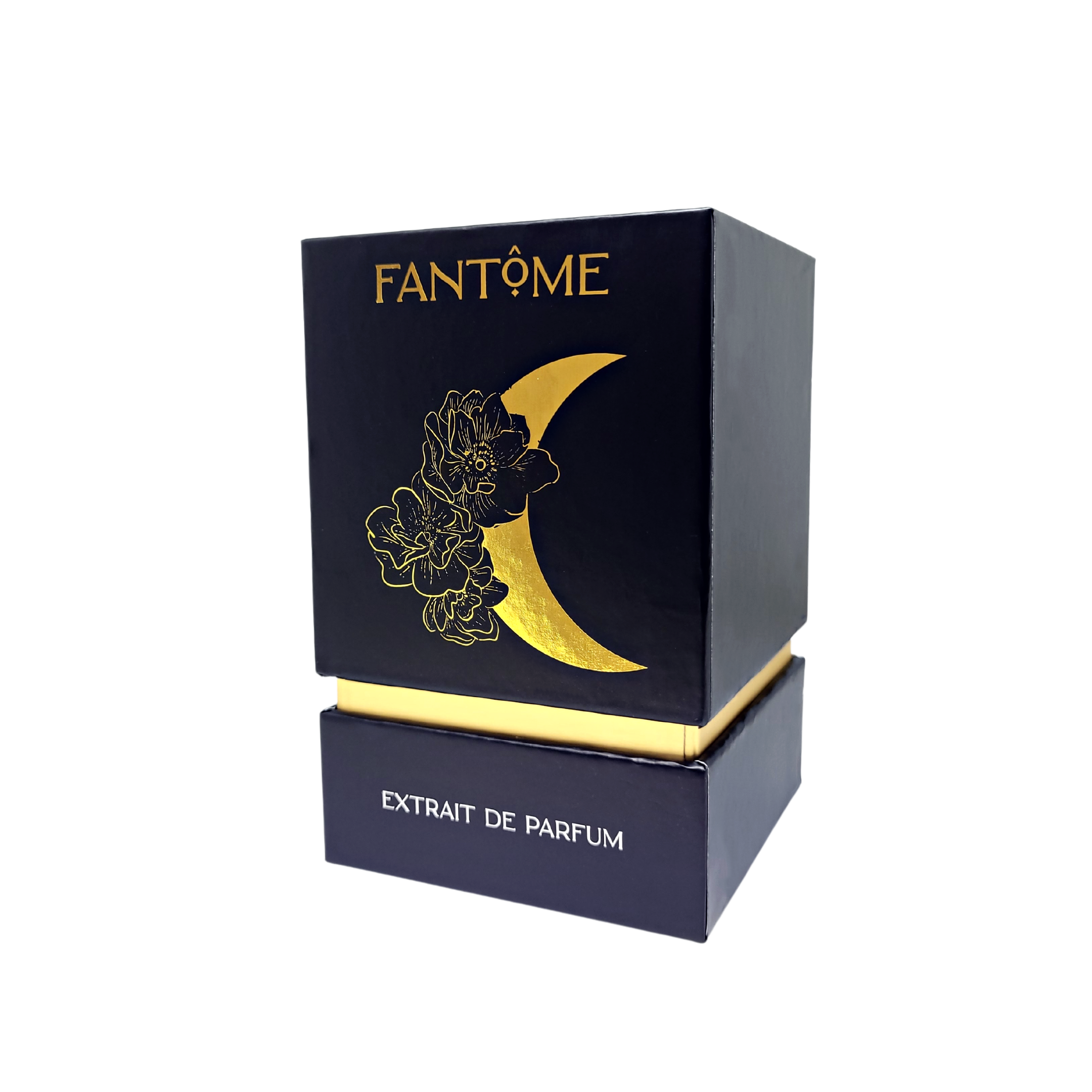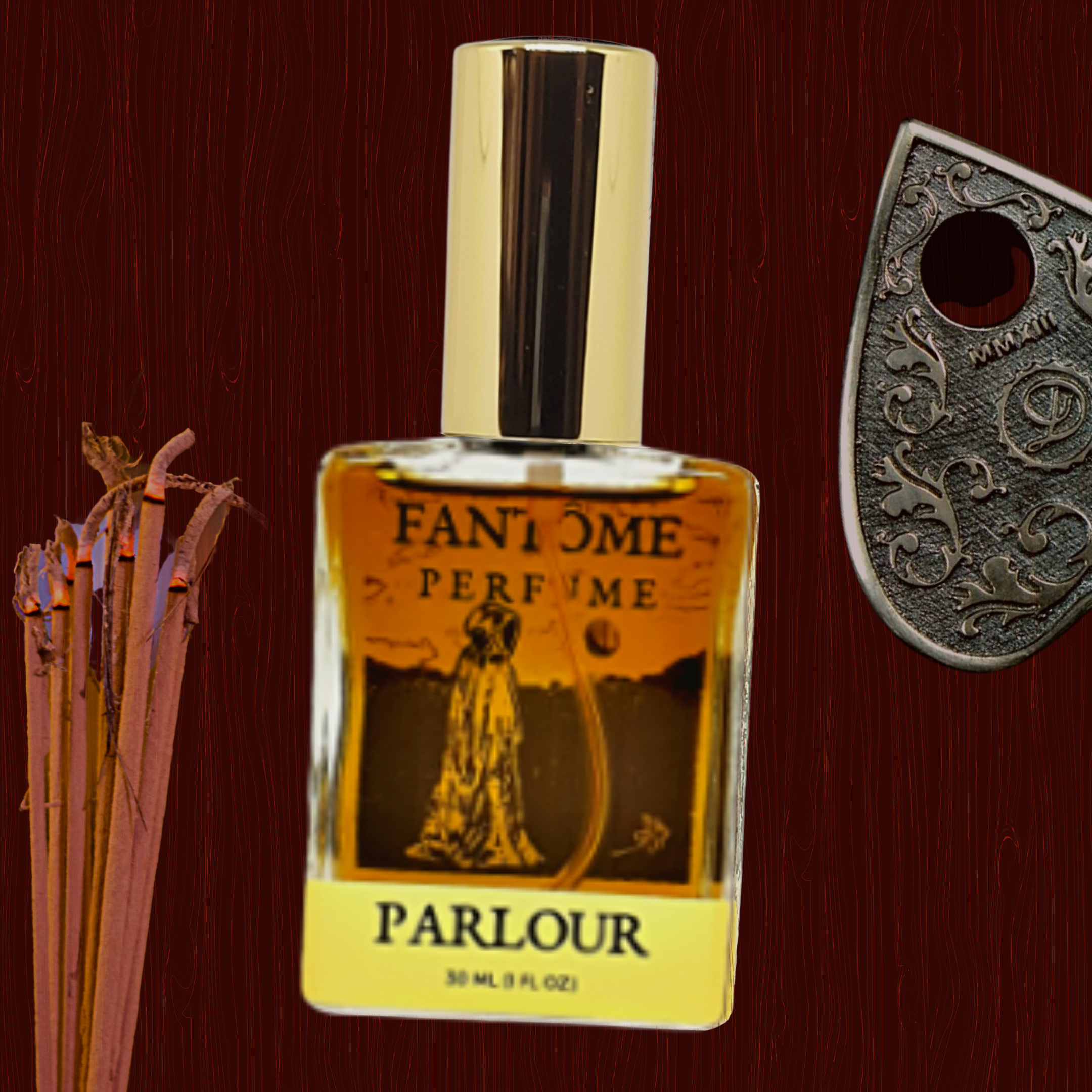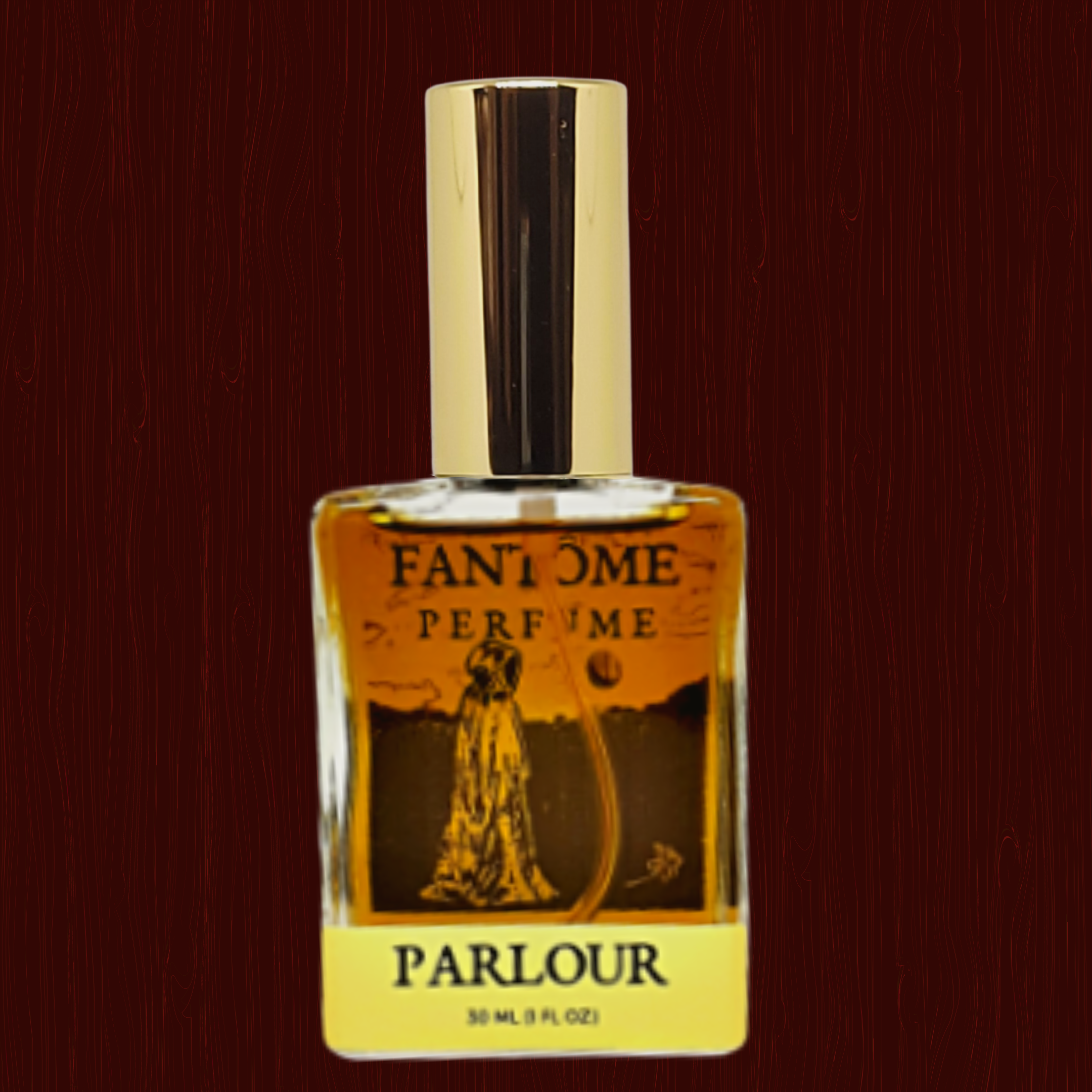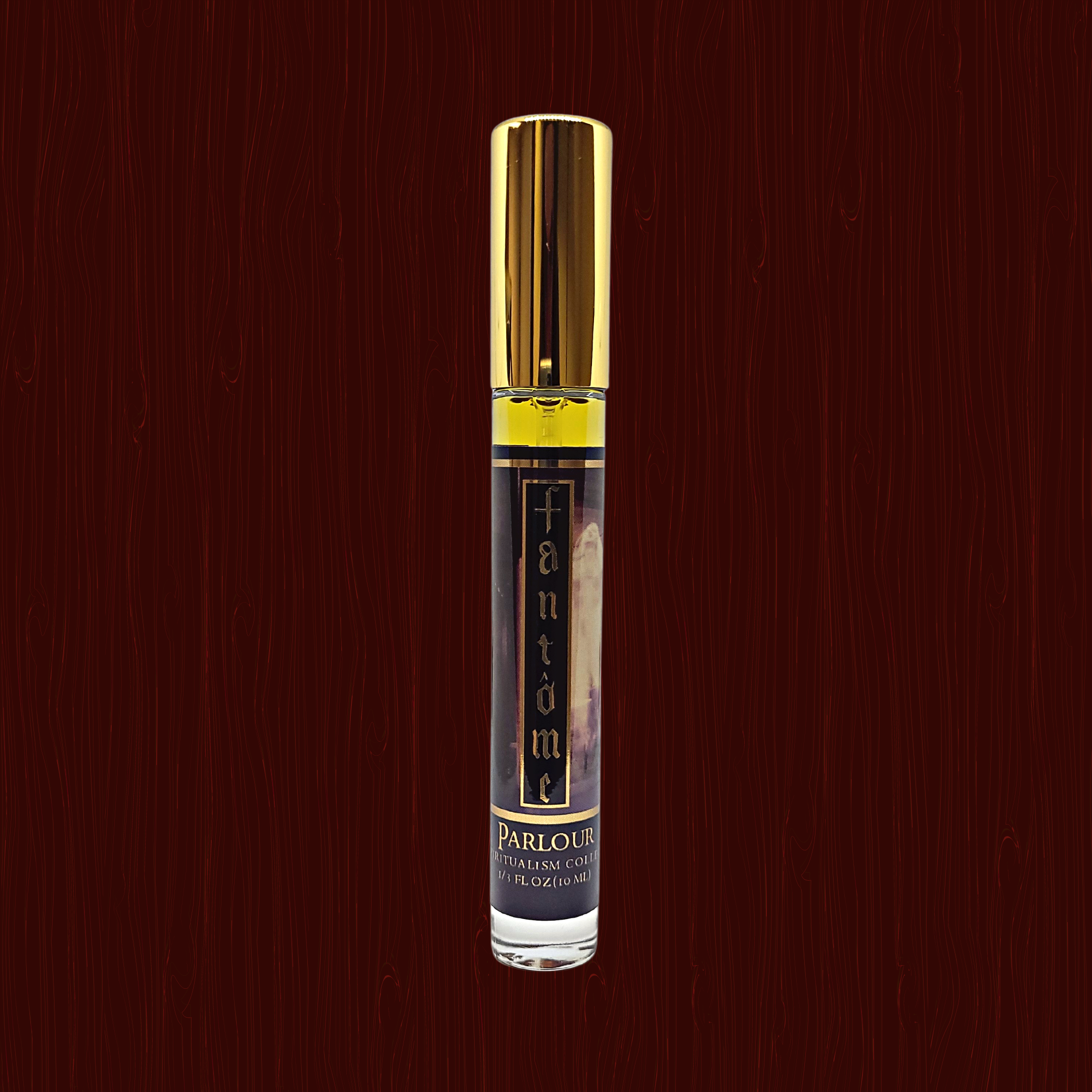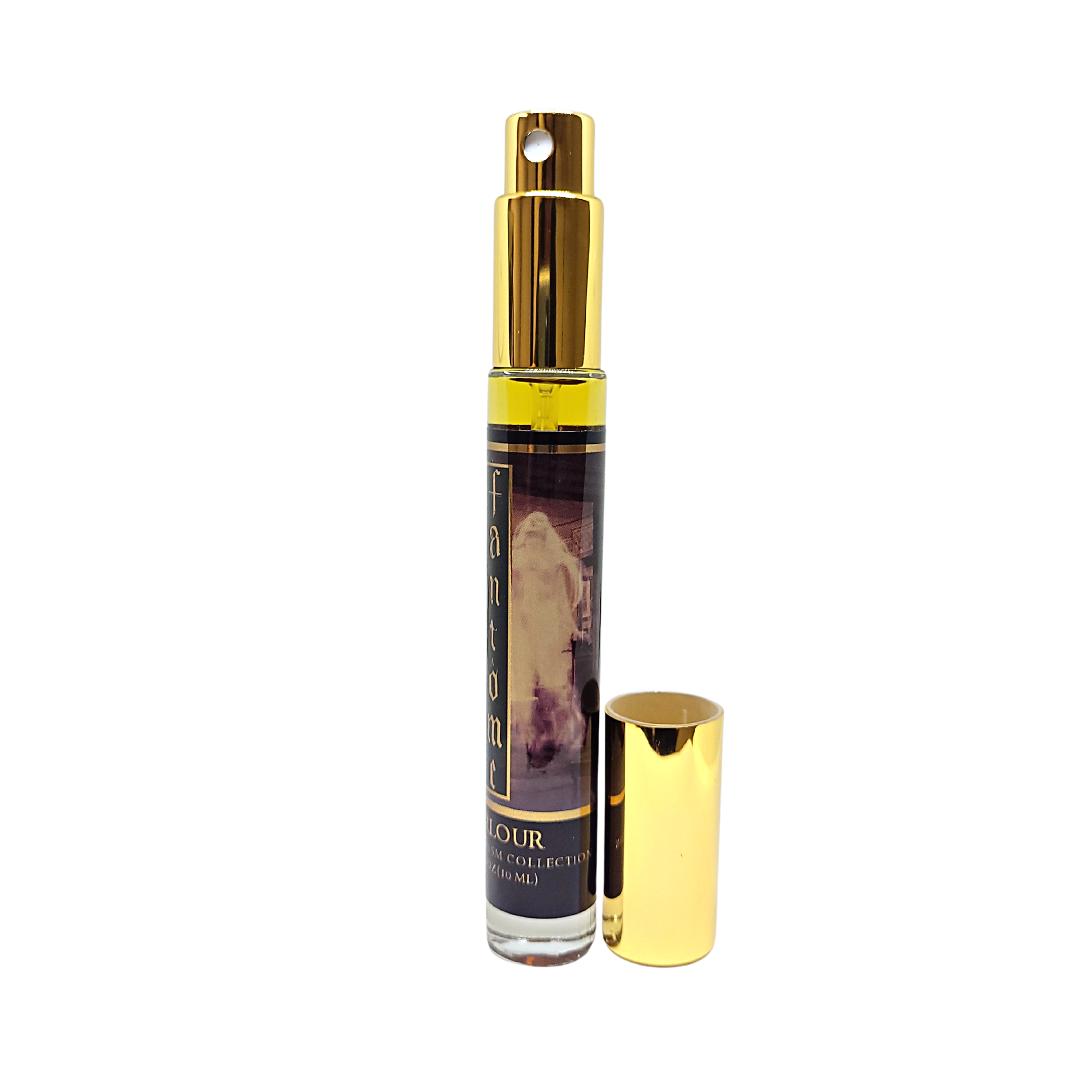 A darkly polished mahogany rapping table, spirit boards, sweet rosewood chests, burning incense, and a hint of vetiver 
Parlour is an atmospheric fragrance that is inspired by a 19th century Parlour at the height of the Spiritualism movement. Conjuring the dimly-lit rooms filled with dusty spirt boards, sweet wood, and magic. 
Extrait de parfum. Ingredients: denatured alcohol (isopropyl myristate for international orders), fragrance. 
50 ml: French glass bottle with gold foil embossed label, fine mist atomizer, spherical cap, and decorative box. 30 ml: square glass bottle with fine mist spray pump. 10 ml: glass bottle with fine mist atomizer. 1.5 ml: glass vial with fine mist spray pump.