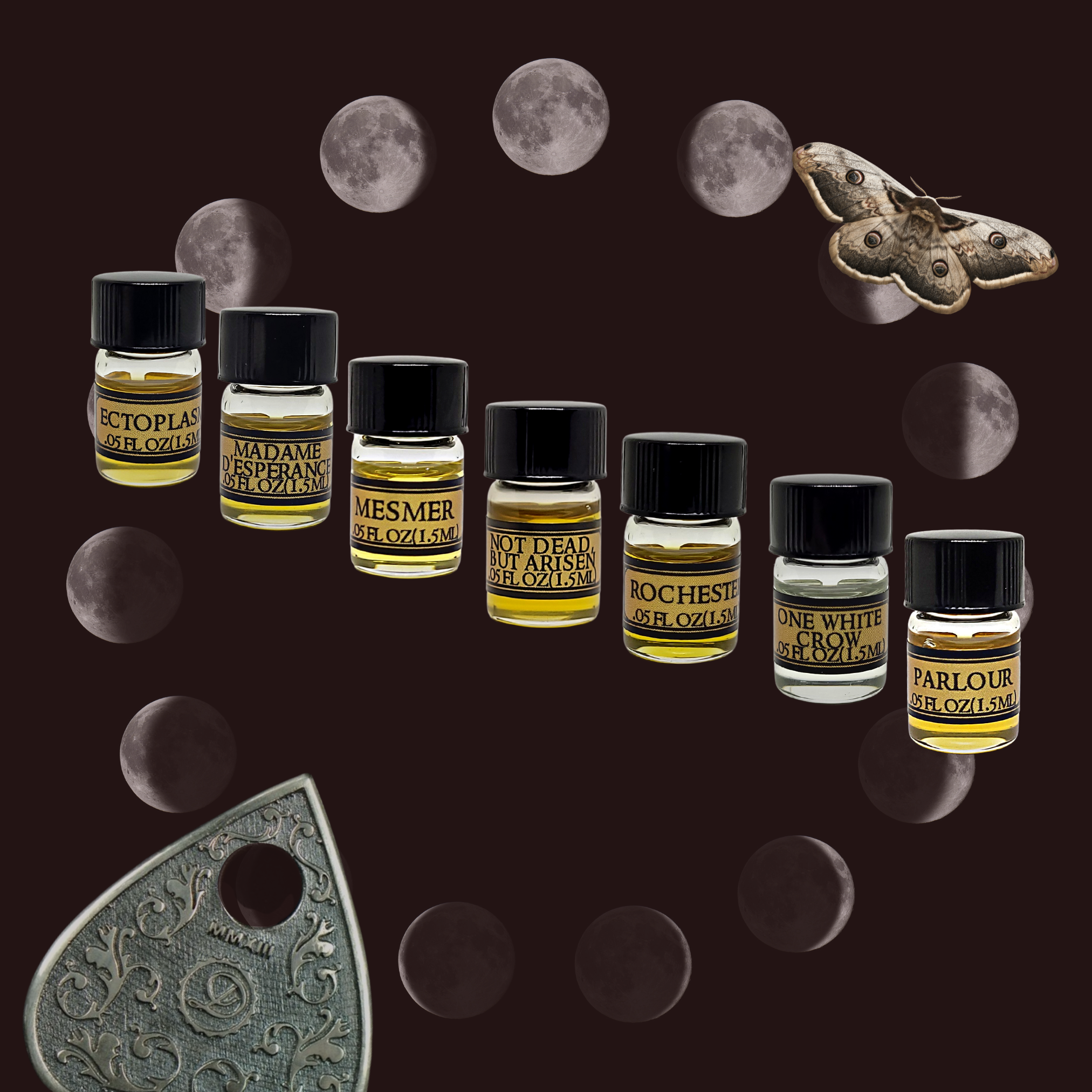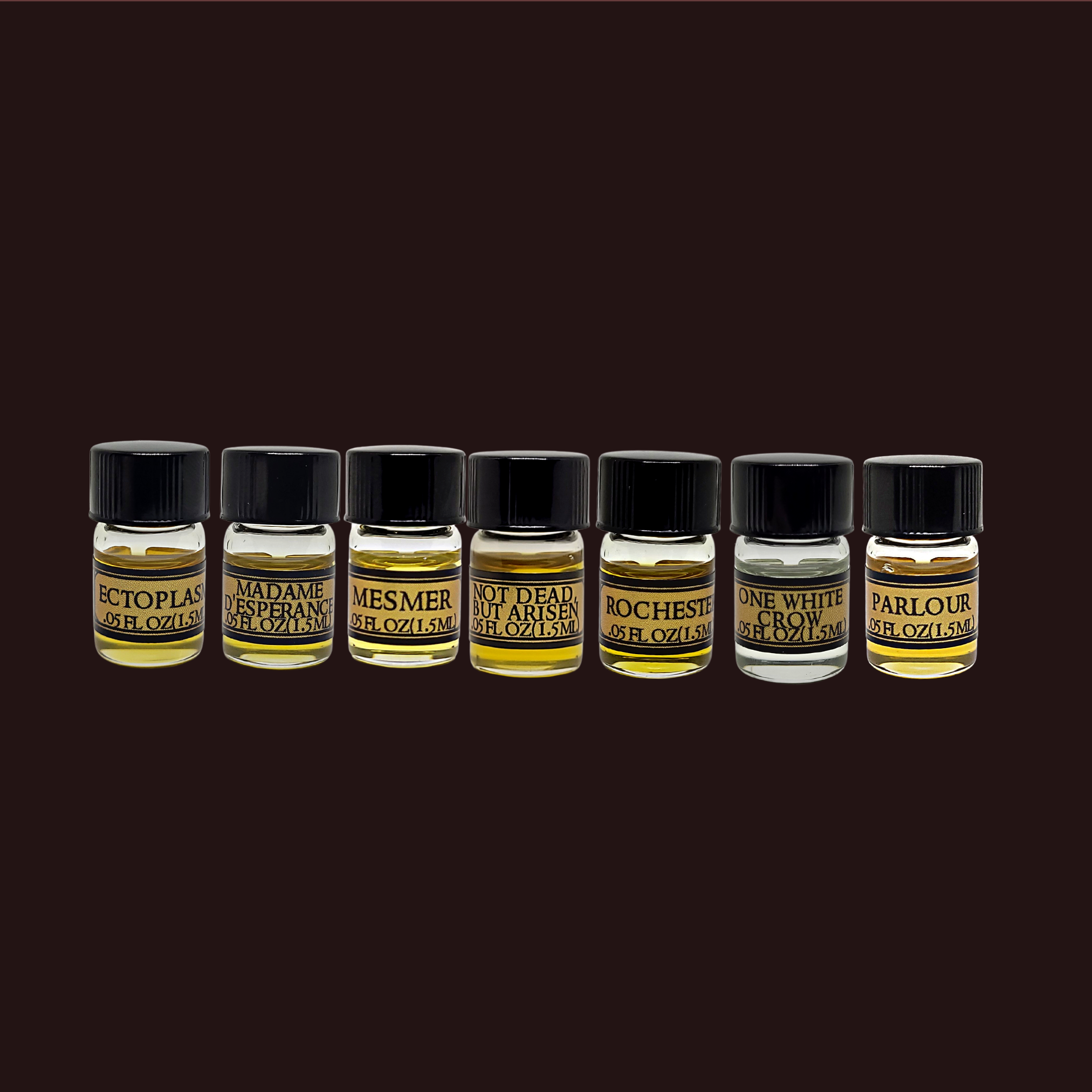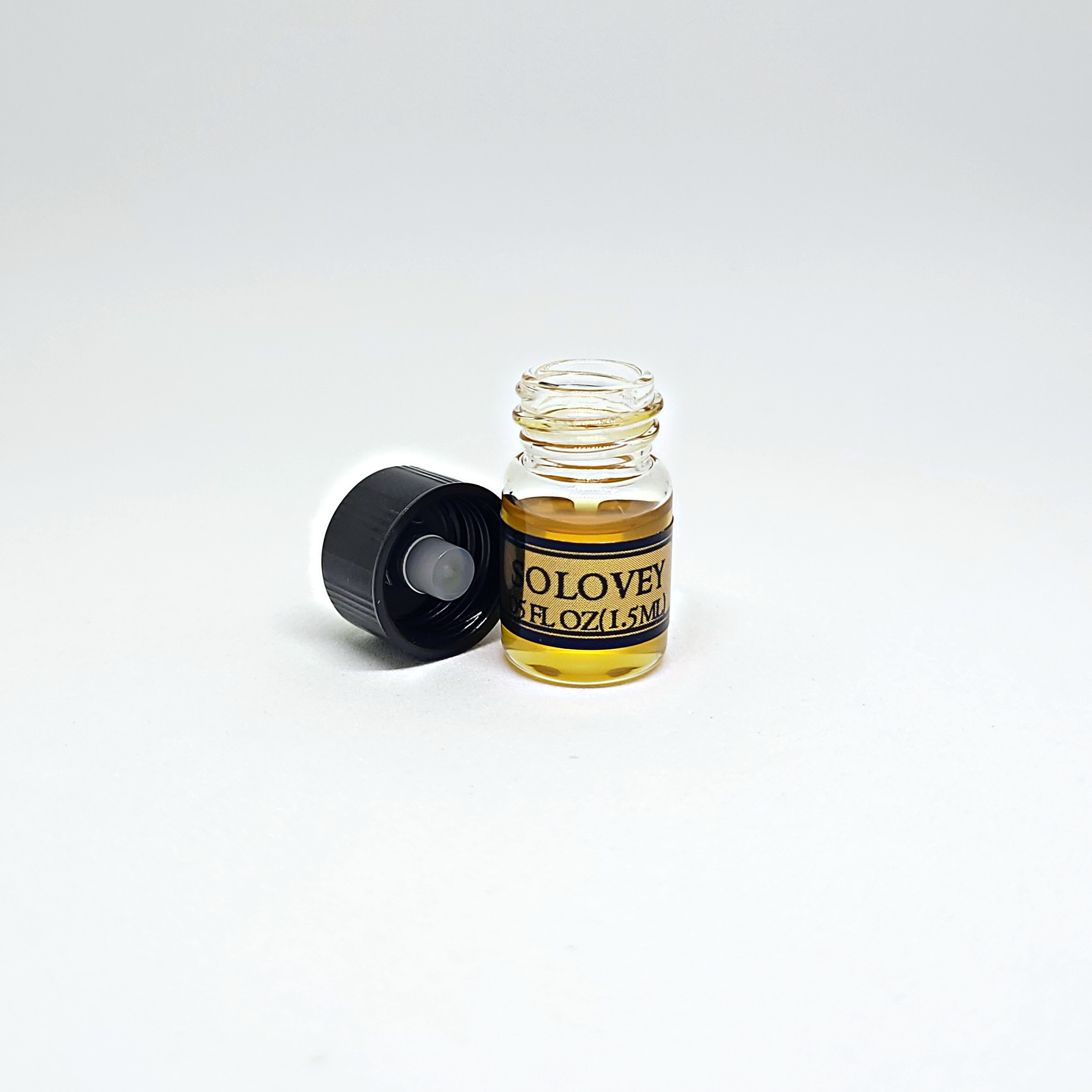 Perfume Oil Sample Pack - Spiritualism Collection (8 Scents)
Regular price $64 Unit price / per
An easy, more affordable way to become familiar with our Spiritualism Collection. This sample pack contains all eight scents from the collection. All samples are in 1.5 ml glass bottles with screw tops.
An ode to the charlatans, paranormal scholars, and ghostly apparitions who swept 19th century North America and Europe into a frenzied pursuit to contact the dead.

Ectoplasm
Spooky, goopy marshmallow over bone-chilling white musk, sweet amber, a gossamer sugar glaze, dark myrrh, and creeping greenery.
The Fox Sisters
Spiced cardamom cake with orange zest and candied red currants, caramel cream, dragon's blood resin, and flecks of vanilla bean.
Madame d'Espérance
Sage laced with creamy jasmine, sensual red patchouli, frankincense, dusty cedar, a hint of rose, and intoxicating ambrette.
Mesmer
Deep, luxurious oudh, refined vetiver, cool frankincense, slightly salty ambergris, smooth myrrh, and dark patchouli.
Not Dead, But Arisen
Freshly turned grave soil and spring greenery lie beneath uplifting orange and crisp yuzu.
One White Crow
A soft, classic fougère with creamy white tea, airy vanilla, violets, and honeysuckle over a bed of moss and ivy.
Parlour
A darkly polished mahogany rapping table, spirit boards, sweet rosewood chests, burning incense, and a hint of vetiver.
Rochester
Rich earth, crisp fallen leaves, sweet tobacco, a hint of patchouli, garden tomato, and newly ripened autumn gourds.