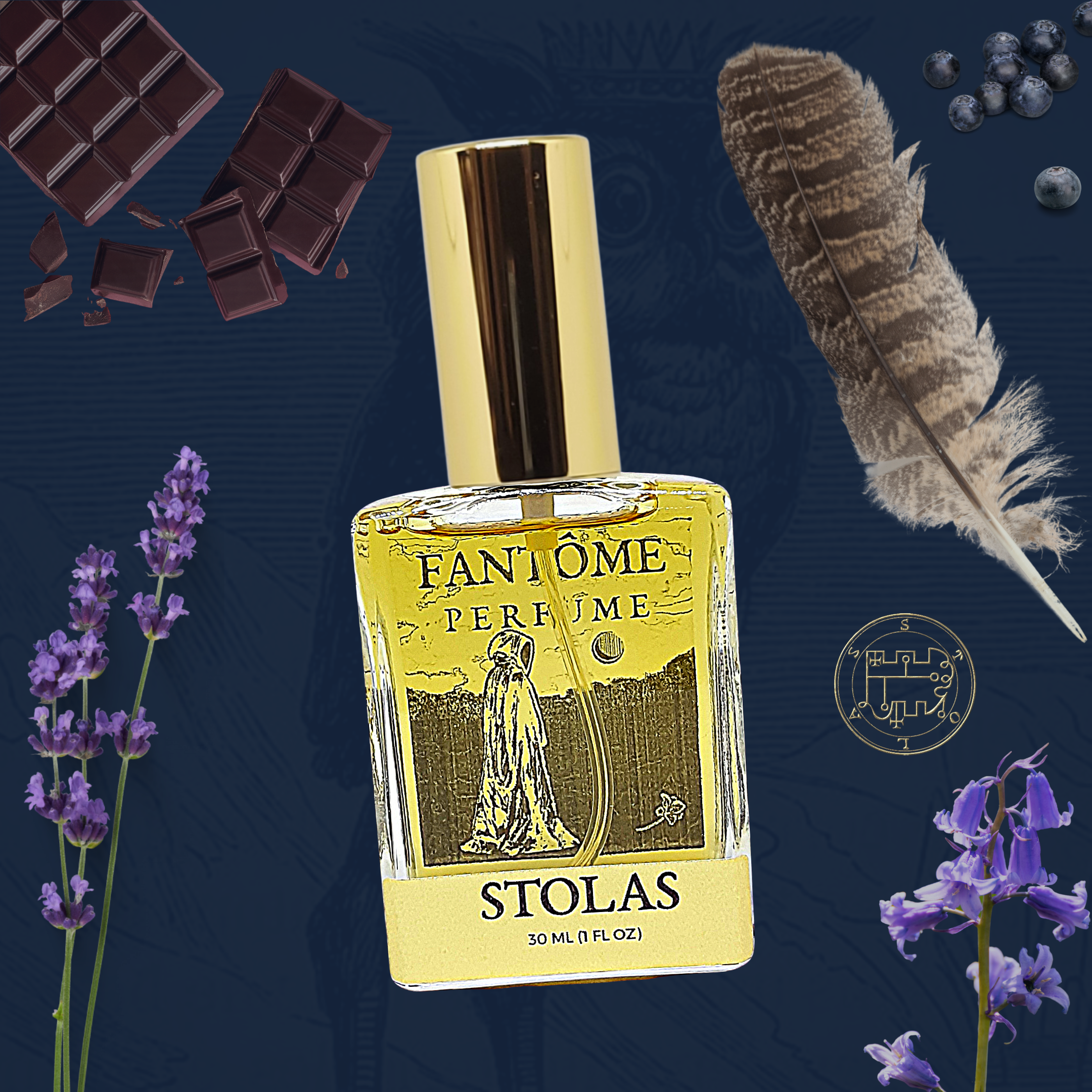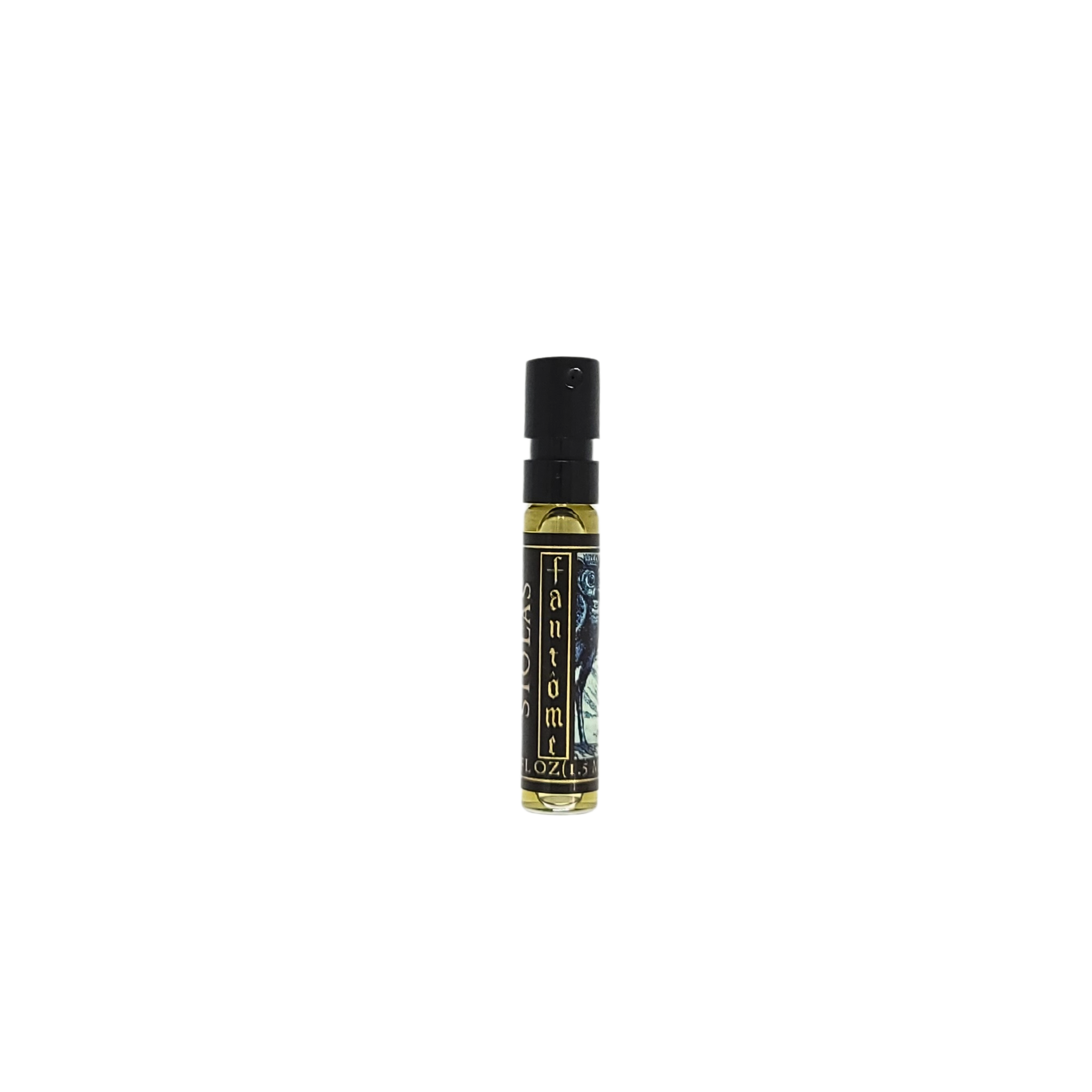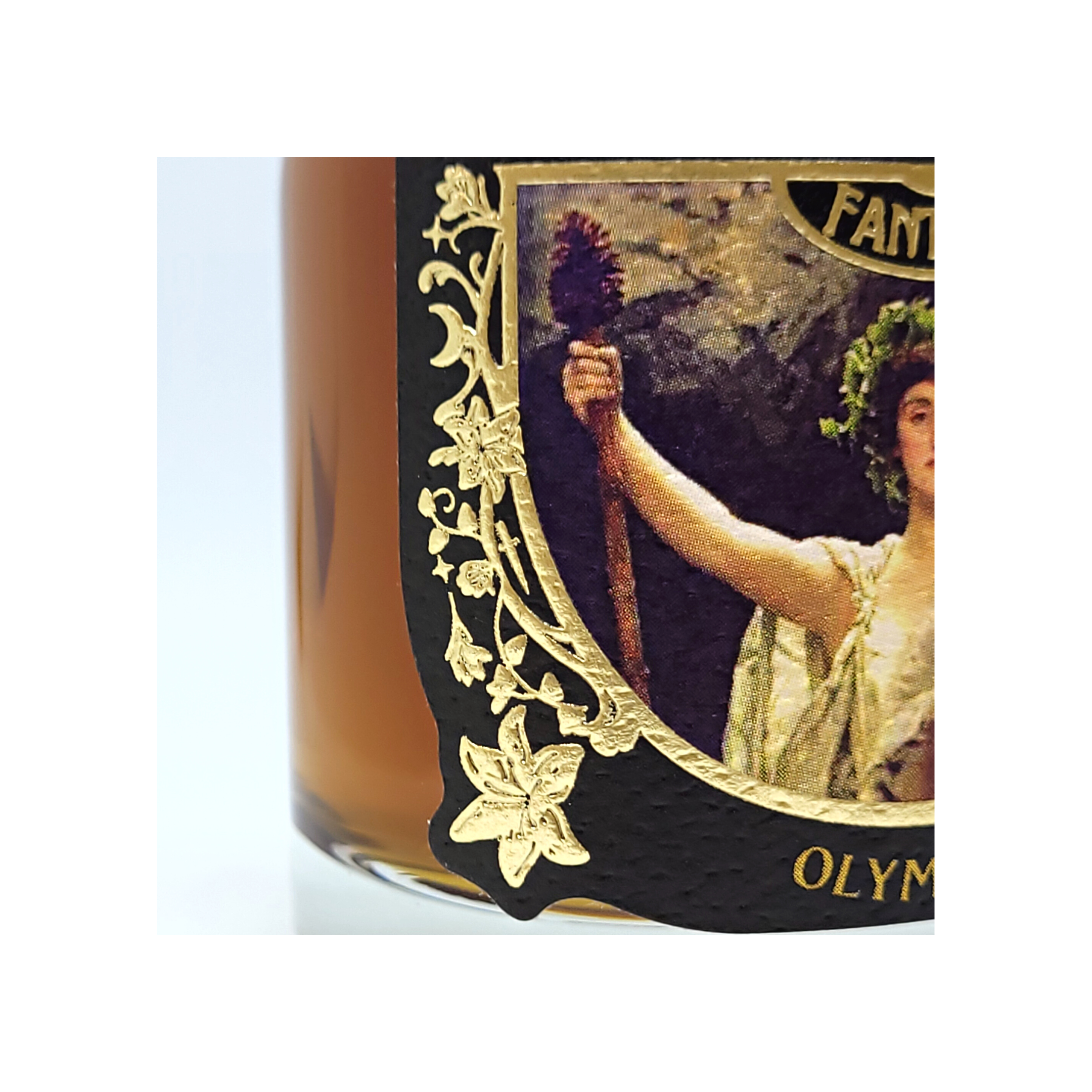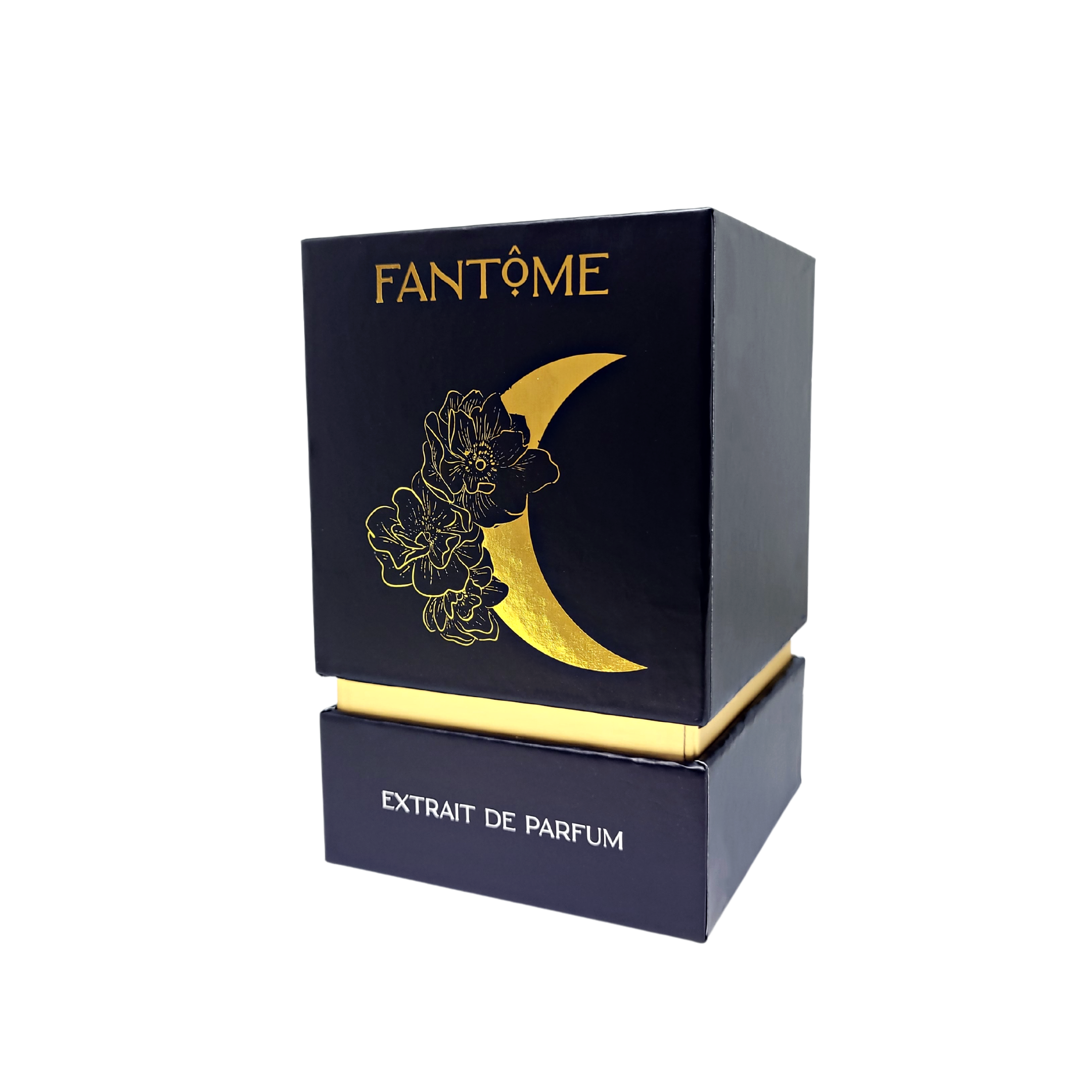 Bluebells, an unburnt cedar offering, cool night air, lavender, soft owl feathers, blueberries, & a hint of dark chocolate
This scent opens with plush bluebells, creamy dark chocolate, and sweet blueberries before the Atlas cedar* and lavender absolute add a cool, herbaceous touch to this velvety fragrance. A scent that smells distinctly blue, it evokes soft owl wings gliding over the inky night sky.
 Prince Stolas, the 36th spirit of the Goetia, is a gentle deity who appears before the practitioner as a crowned owl or raven on tall, stilted legs. Stolas can appear more readily in the physical realm than other Goetic spirits, and holds special influence over animals. He teaches astronomy, knowledge of crystals, communication with animals, and the secret power of plants. 
He can be invoked with offerings of cedar incense, dark chocolate, berries, herbs, gemstones, or crystals. 
Stolas ramec viasa on ca
Extrait de parfum. Ingredients: denatured alcohol (isopropyl myristate for international orders), fragrance. 1 oz glass bottle with fine mist spray pump.
*Sustainably sourced