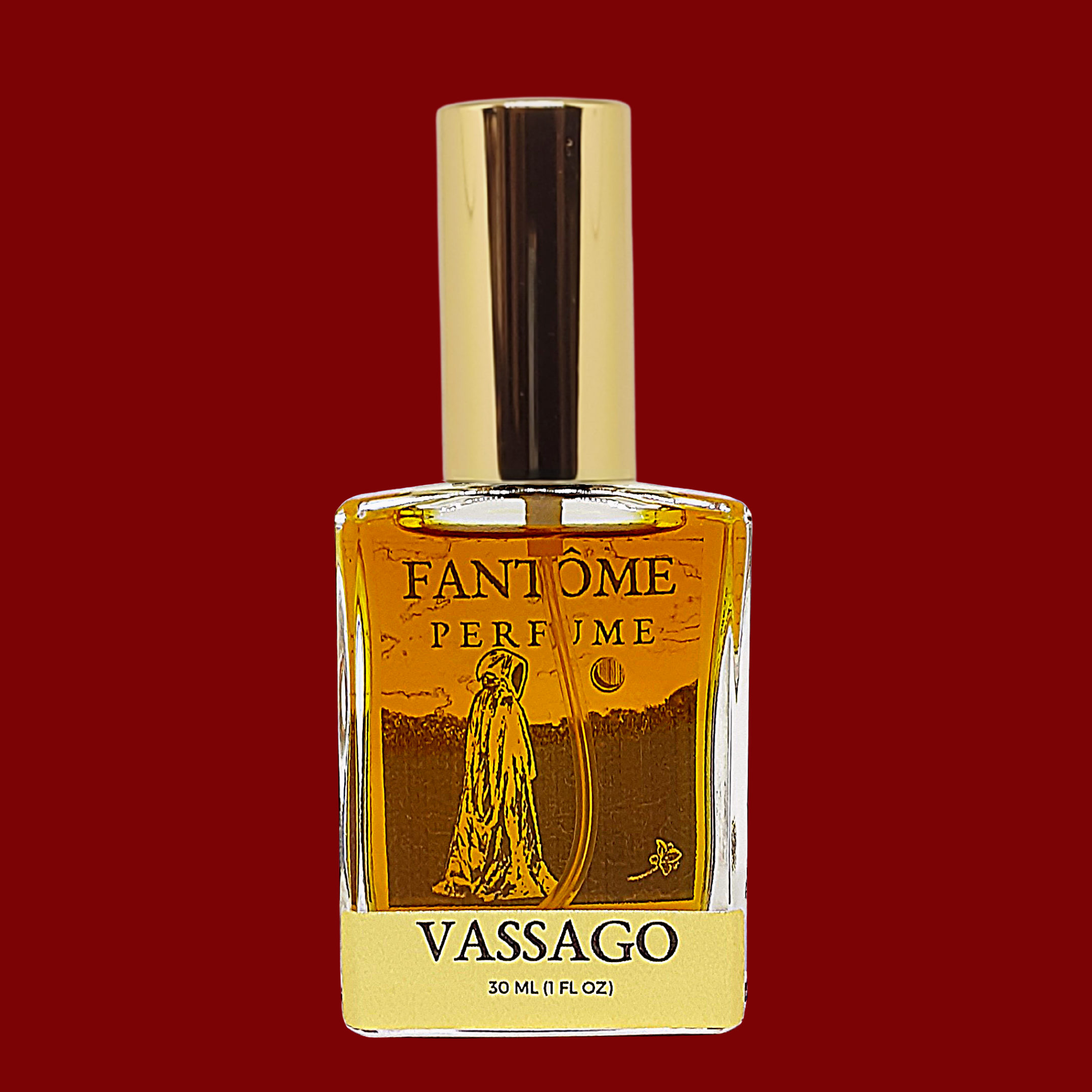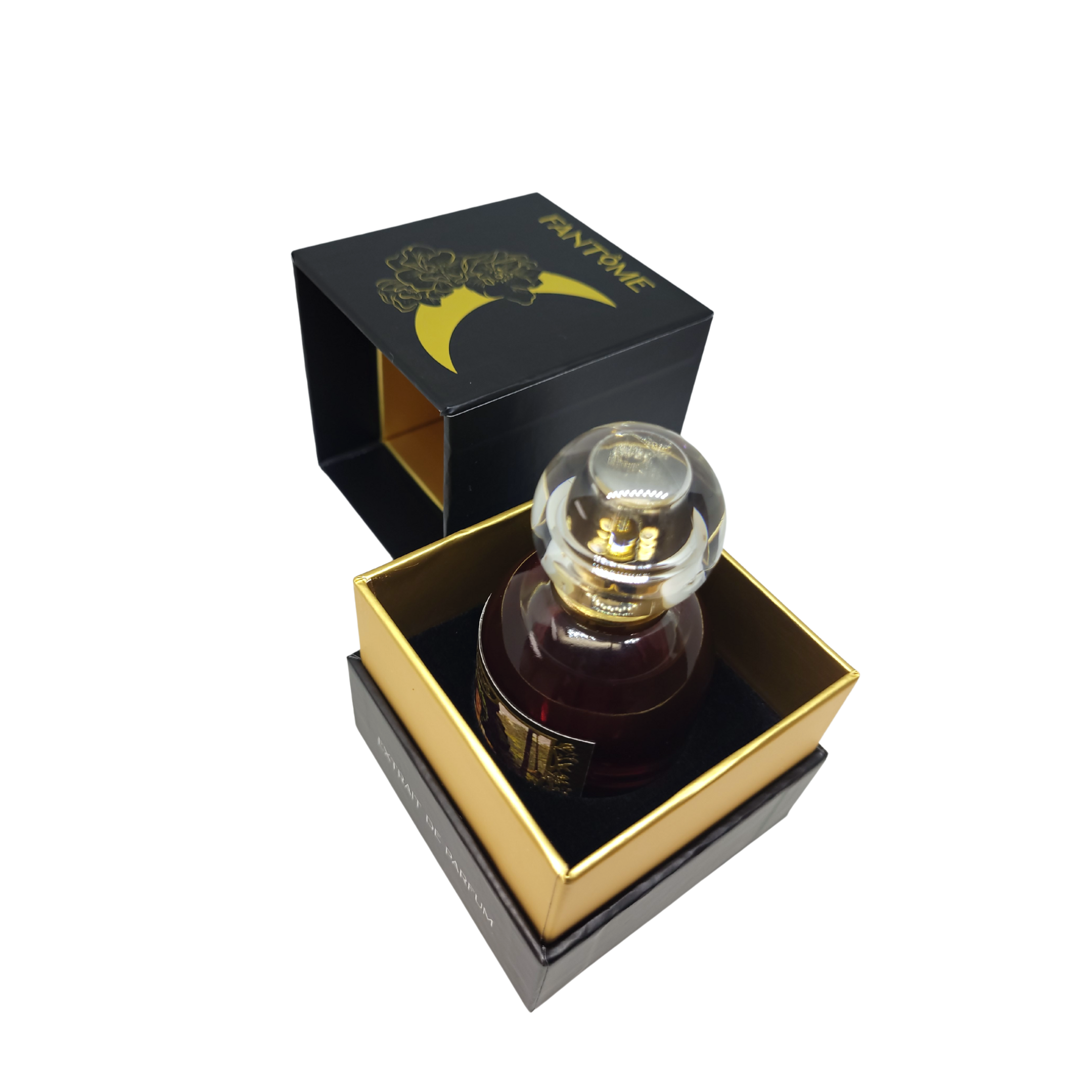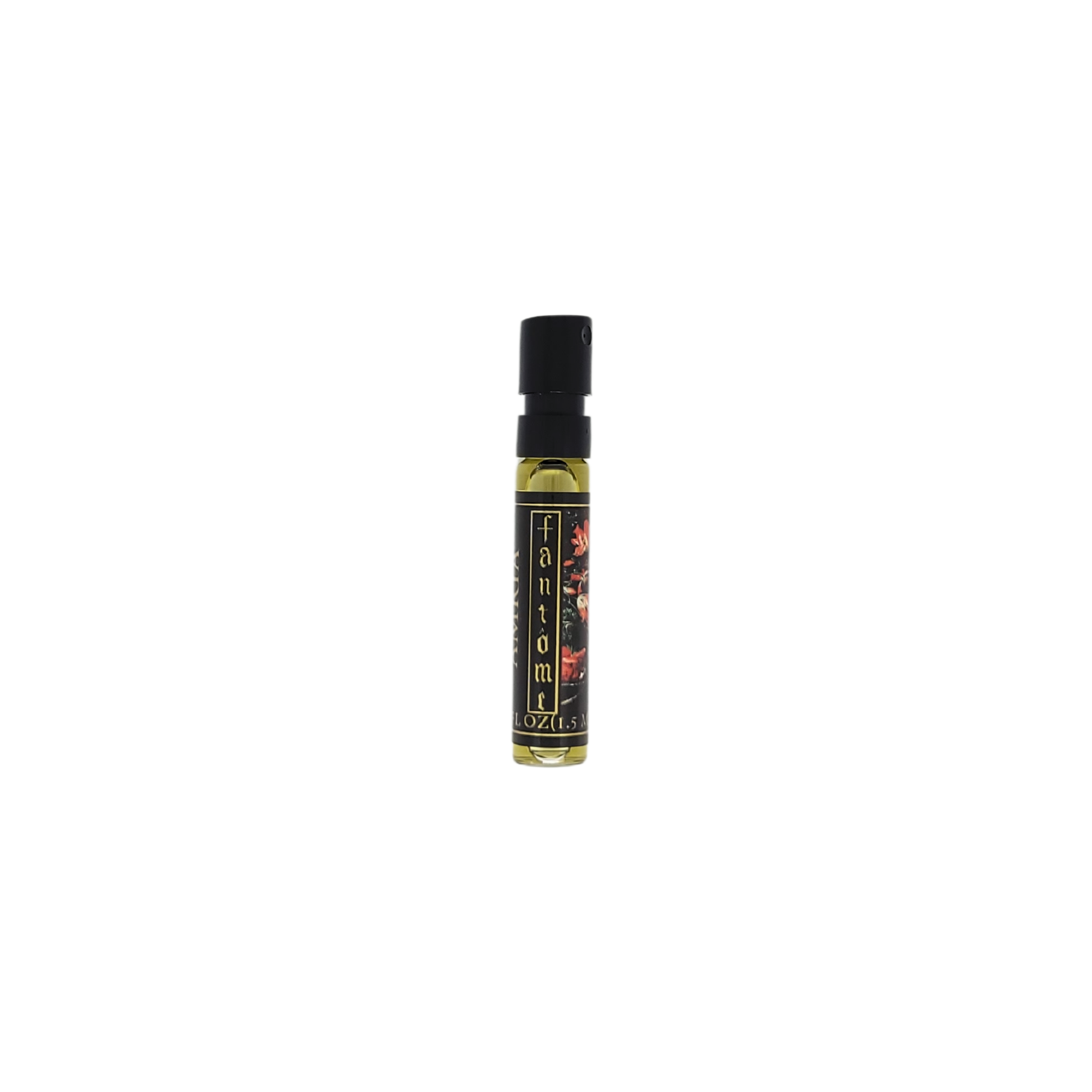 A silver dagger, red wine mulled with blackberries, cloves, & orange peels, a goblet of blood*, & a black mirror
This is a rich, blackberry wine scent lightly spiced with cloves and swirled with a thick, metallic blood accord. Dancing between wine and blood on the skin, the orange and silver notes add a touch of brightness to this unmistakably dark, gothic scent. In the background, the smooth glass note of a black mirror surfaces, evoking an atmosphere of medieval ceremonial magic.  
Prince Vassago is the third spirit of the Ars Goetia. A soft-soften deity, he can reveal the past as well as the future and find things that are lost or intentionally hidden. He can teach advanced divination and has a deep connection to the tarot.
Often reluctant or slow to appear, he prefers to show himself in a black mirror, sometimes materializing as a pale figure with long, black hair dressed in medieval raiment. Vassago prefers to stay in the shadows and be cloaked in mystery, although he is known to be a kind and good-natured spirit to those who humbly seek his guidance.  
He can be invoked with offerings of wine or gifts related to lunar energy. 
Keyan vefa jedan tasa Vassago
Extrait de parfum. Ingredients: denatured alcohol (isopropyl myristate for international orders), fragrance. 
50 ml: French glass bottle with gold foil embossed label, fine mist atomizer, spherical cap, and decorative box. 30 ml: square glass bottle with fine mist spray pump. 10 ml: glass bottle with fine mist atomizer. 1.5 ml: glass vial with fine mist spray pump. 
*Vegan