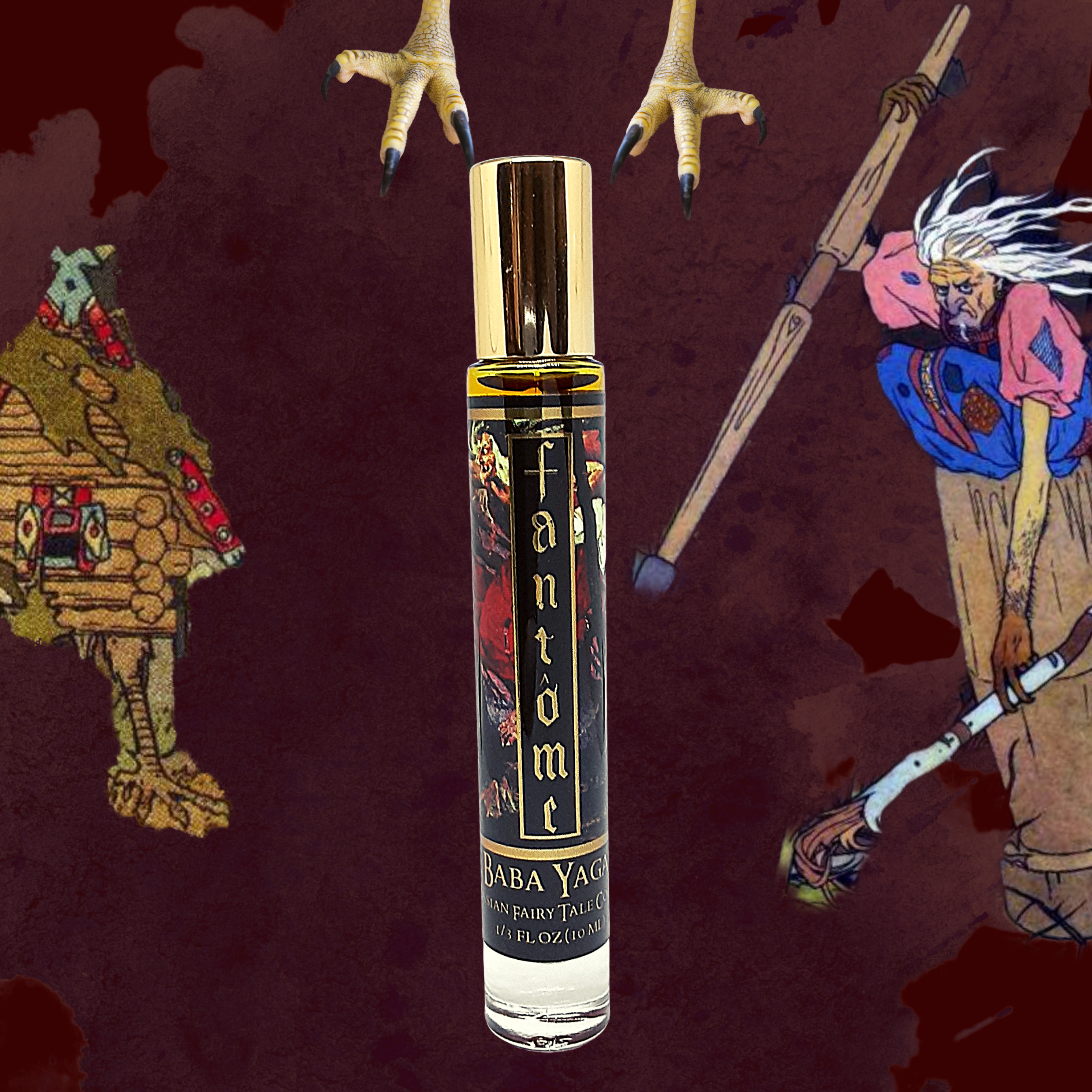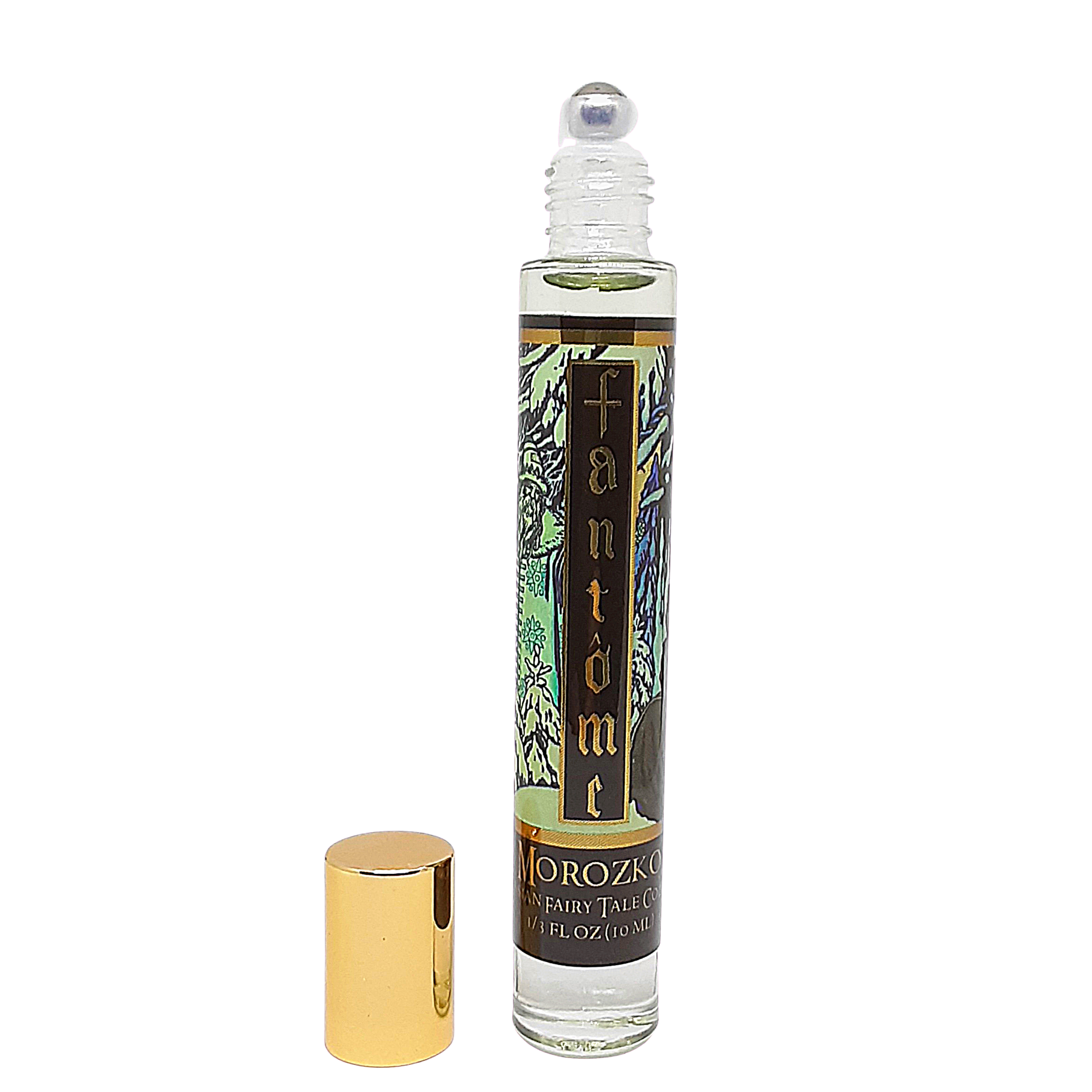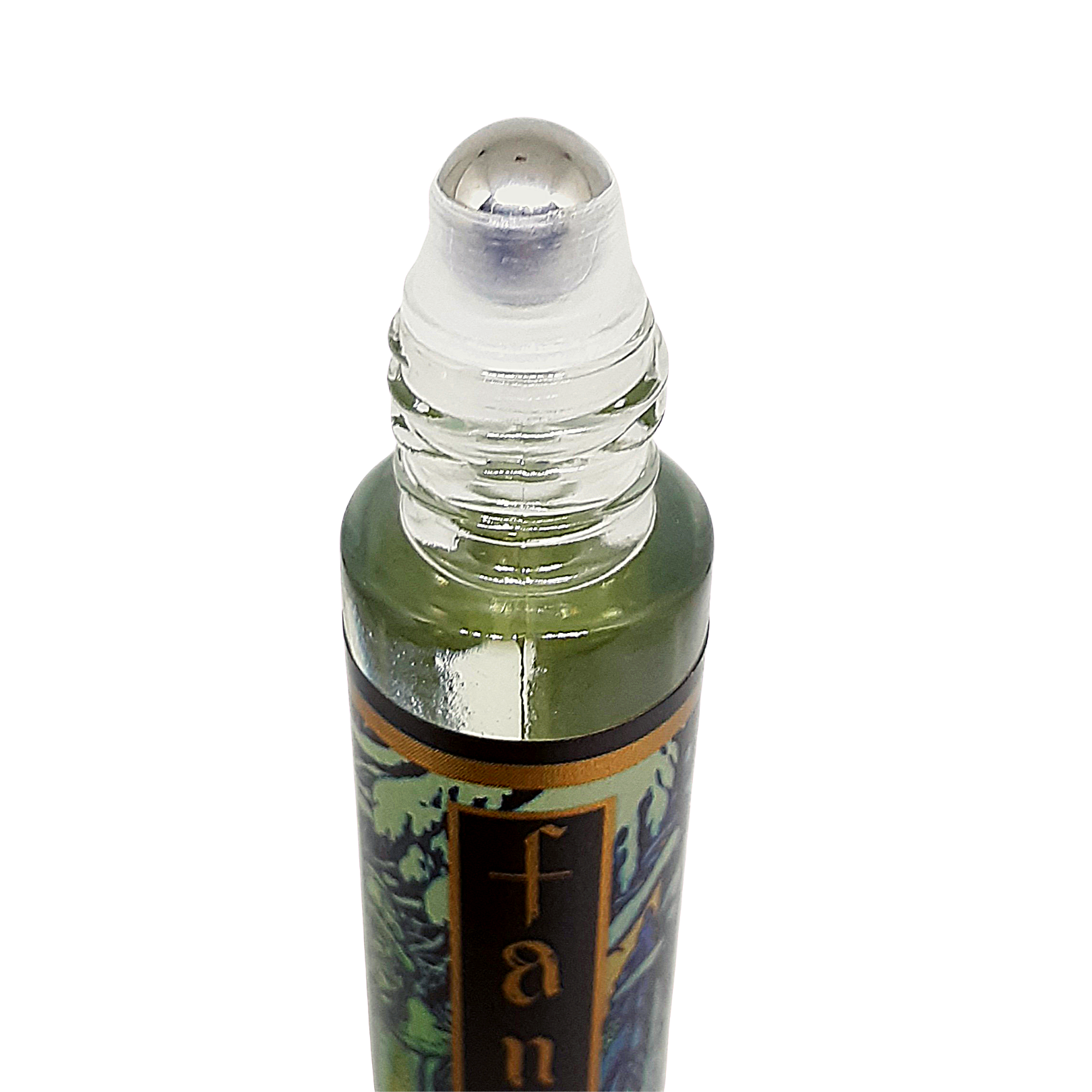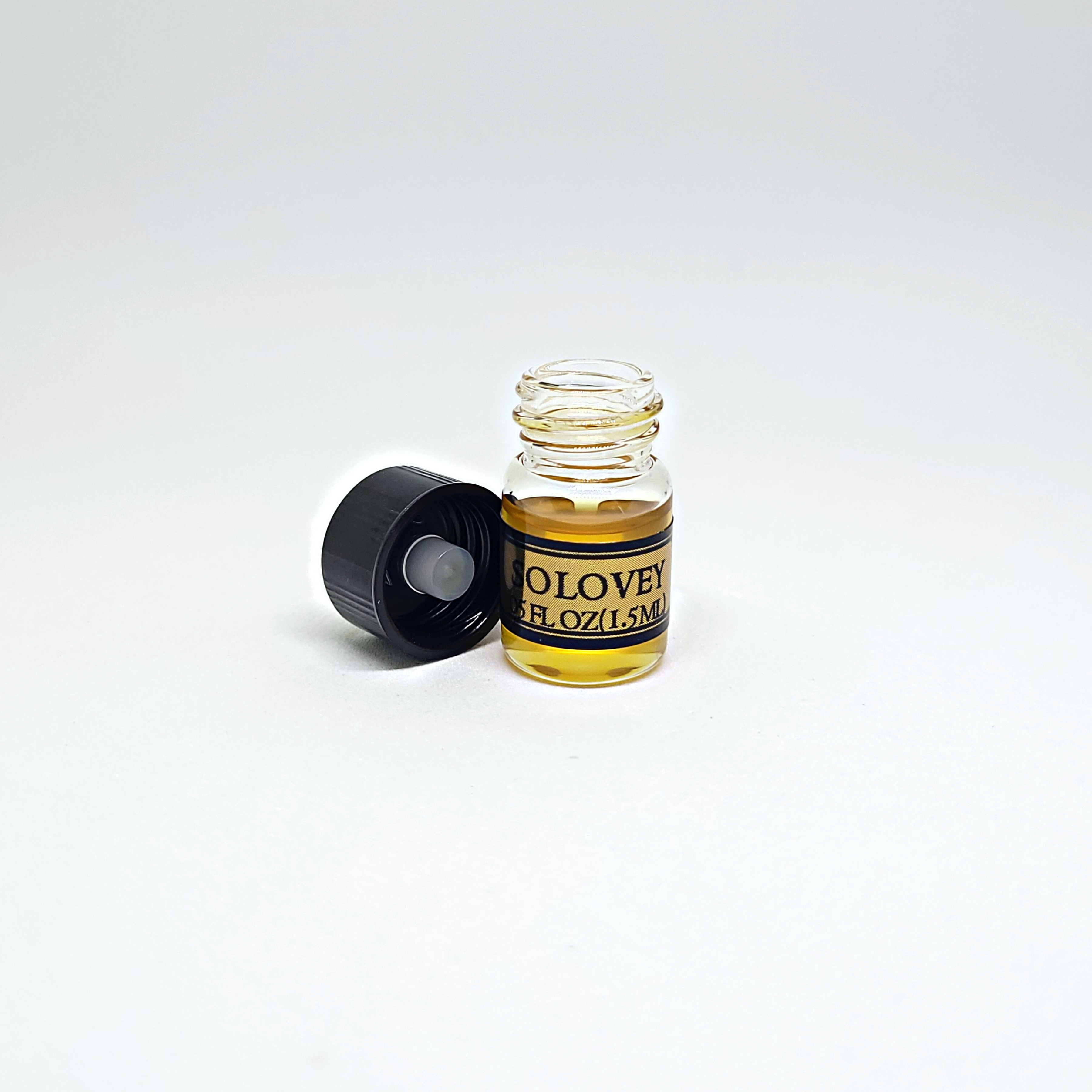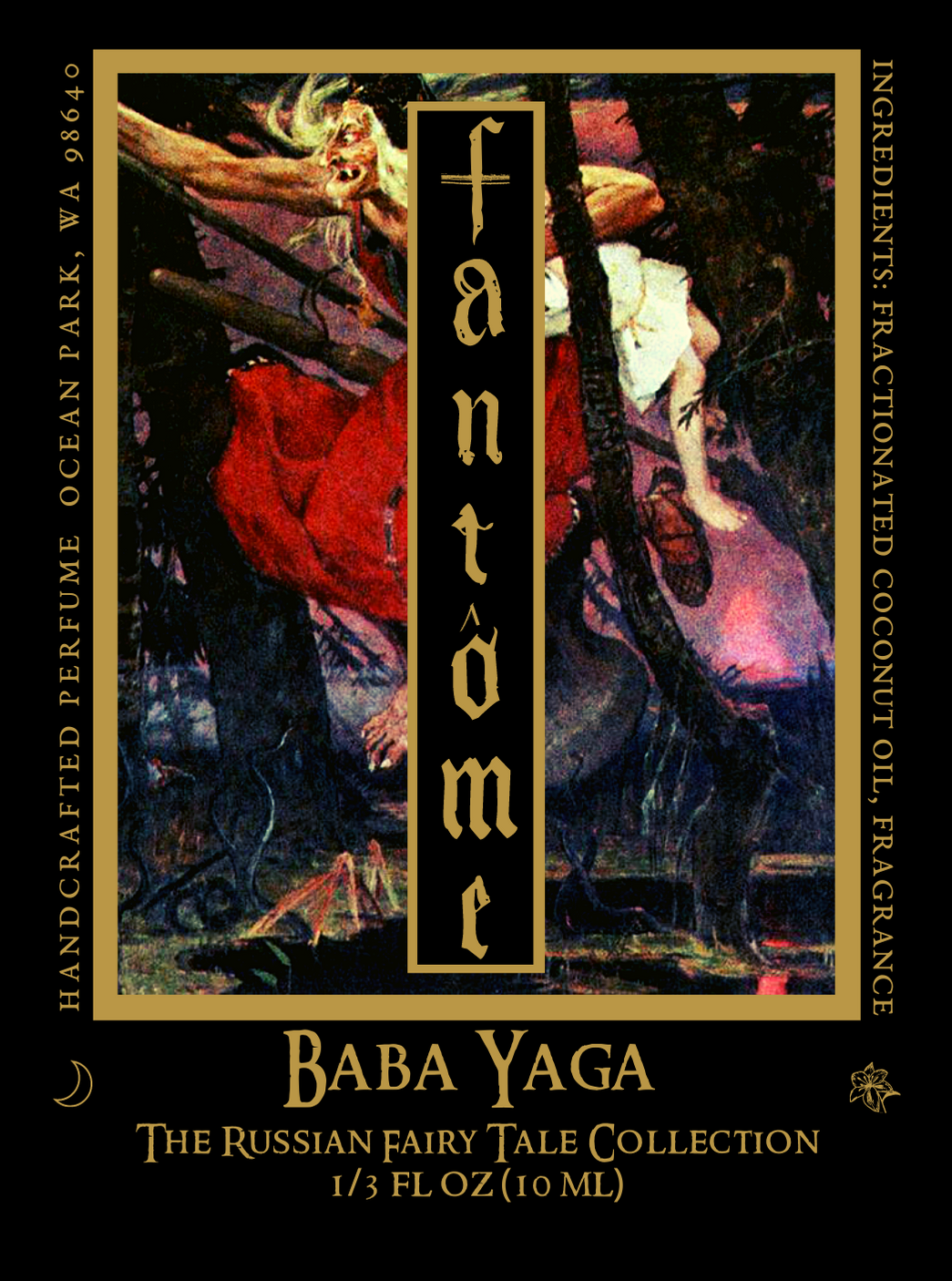 Herbaceous, smoky, animalic 
Black and red musk, a smoldering cauldron, cracked bone, cardamom, warm wood, hanging animal skins, burning mugwort.
Mugwort, dried and ground in a mortar and pestle, burns over coals in a small hut on chicken legs in the middle of the woods where a fearsome old witch dwells. In this hut, there are hanging animal skins, and littered across the floor are bones belonging to both beast and man. It is here in this peculiar hut with this strange old woman that the tales offer a glimmer of hope—a last resort when society has shunned the hero or turned their backs on justice. Cardamom and the warm glow of an oven hint at the wisdom and help that can be found within, if you dare to look. 
It is impossible to speak of Slavic folklore without it starting and ending with Baba Yaga, with her fabled iron teeth and penchant for eating those who wander into her woods. But there is something more nuanced about this ancient witch who lives on the fringes of society. She is the singular most powerful and magical figure in all the folktales, who bends nature and time to her own will.
The heroes in the tales—Vasilisa, Ivan, Masha of Finist the Falcon, and so many others— enter her hut bedraggled, without hope, and facing certain death. Her help isn't kind and it isn't easy, but Baba Yaga is always the catalyst for powerful magic.  
Baba Yaga, at her best and worse, exemplifies the raw, wild power and wisdom of women and nature itself. 
Perfume oil. Ingredients: fractionated coconut oil, fragrance.
All sizes feature glass bottles. The 10 ml and 4 ml both have stainless steel rollerballs, the 1.5 ml has a screw top only.