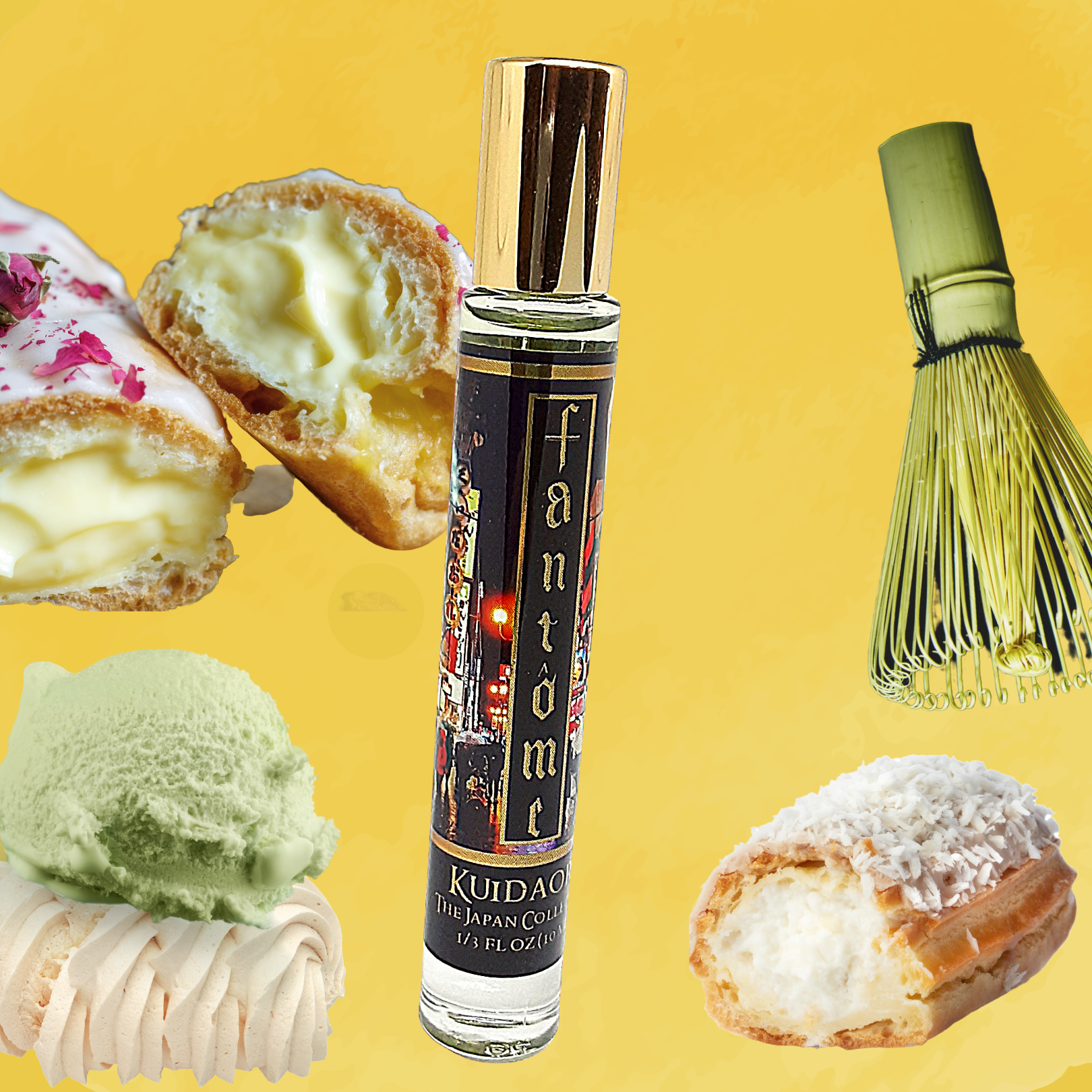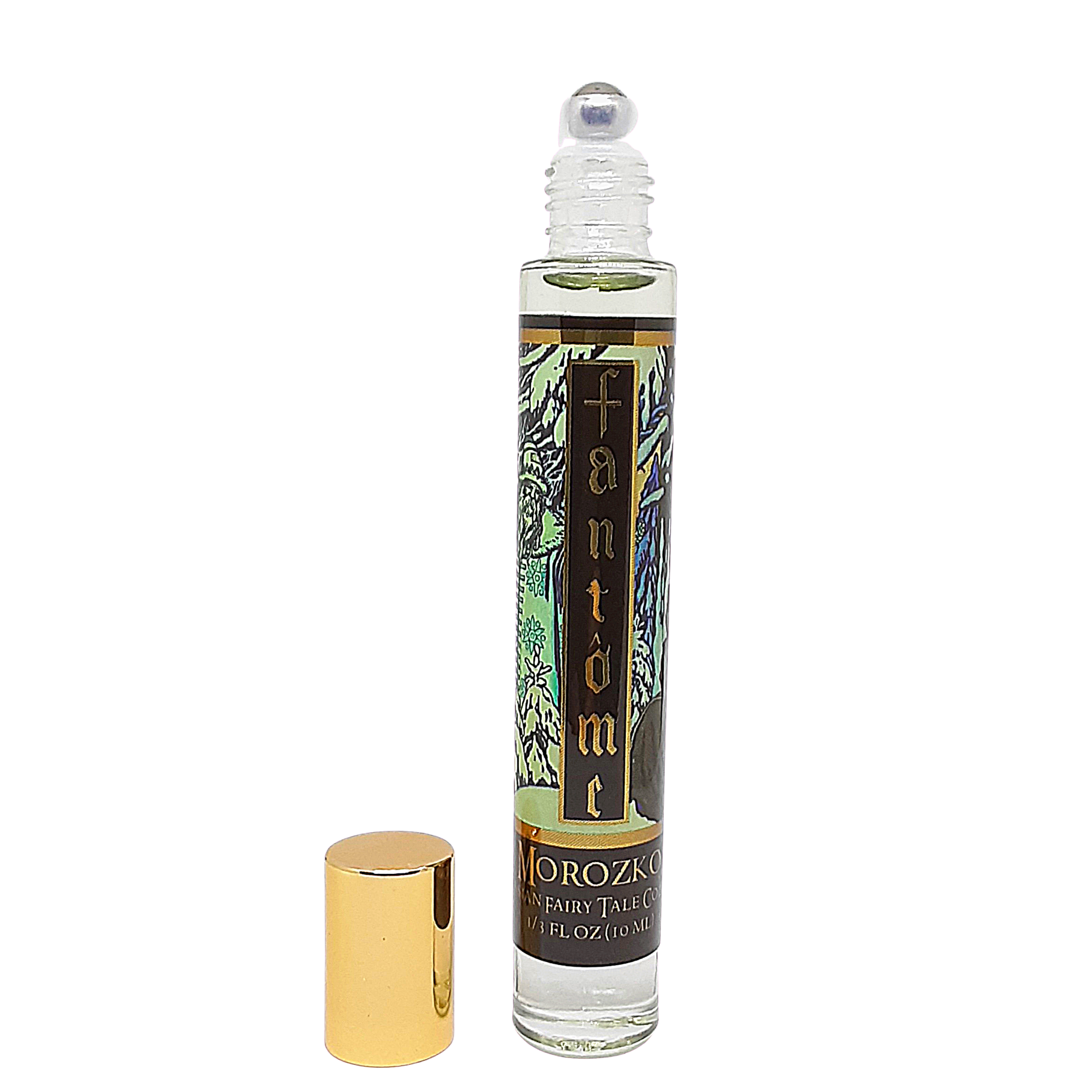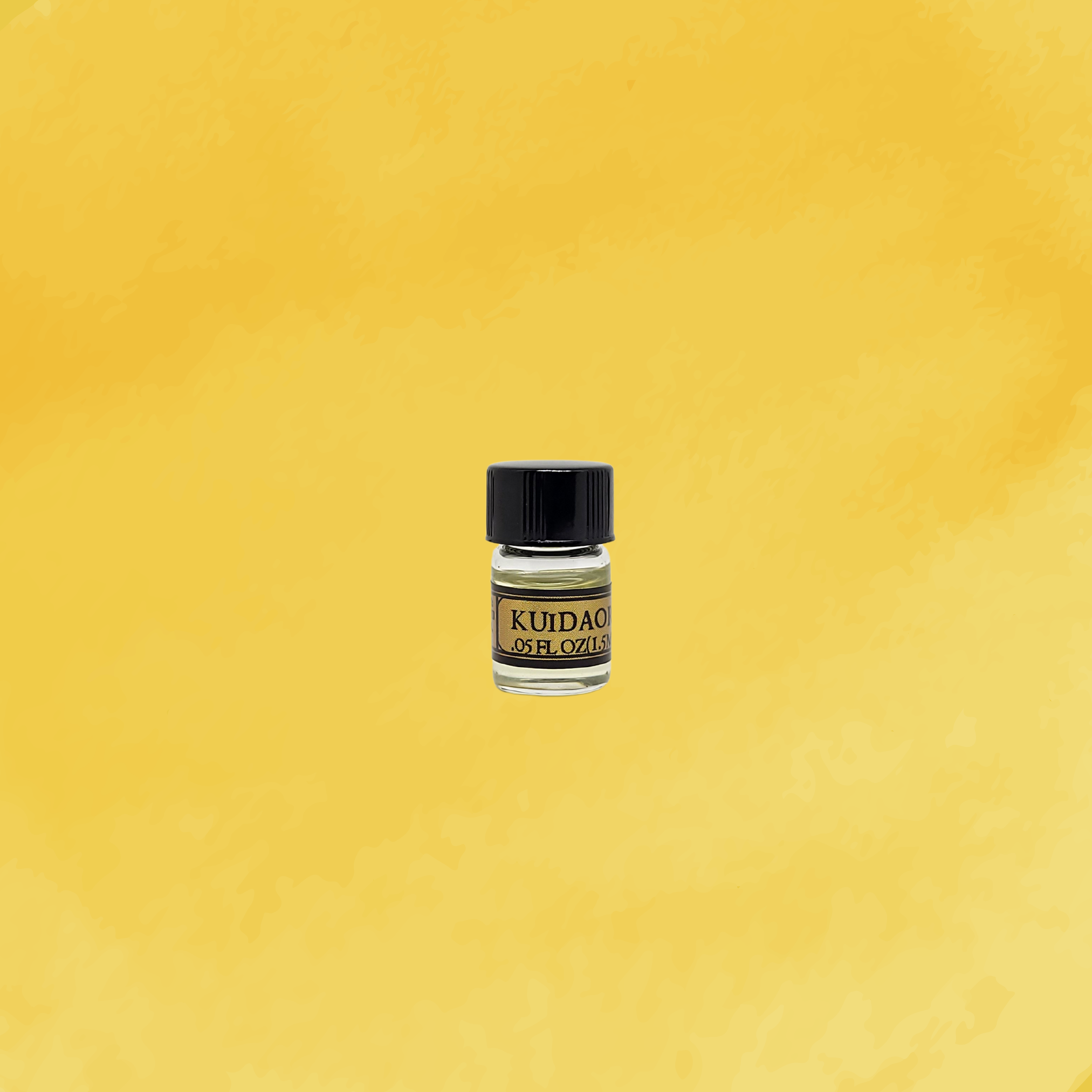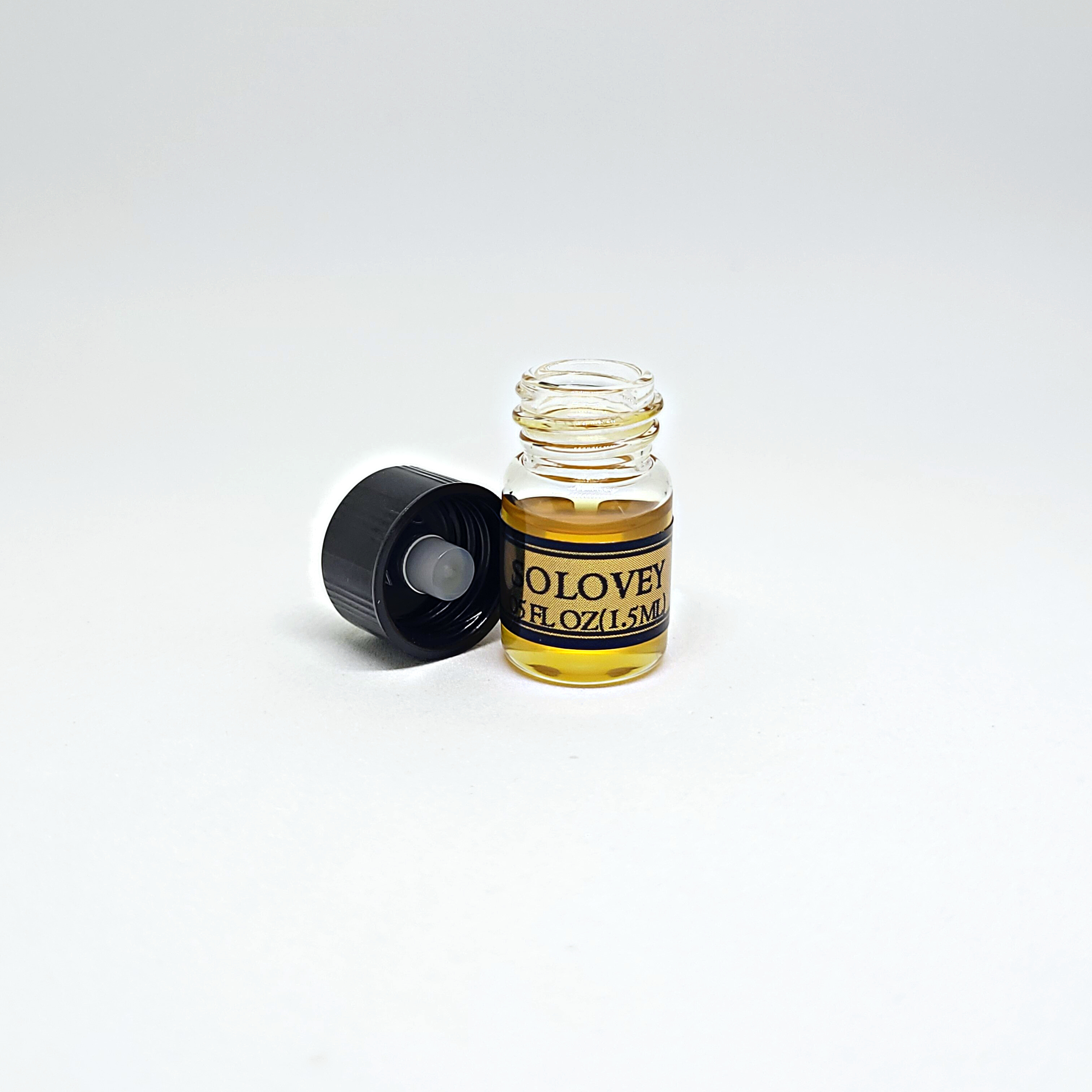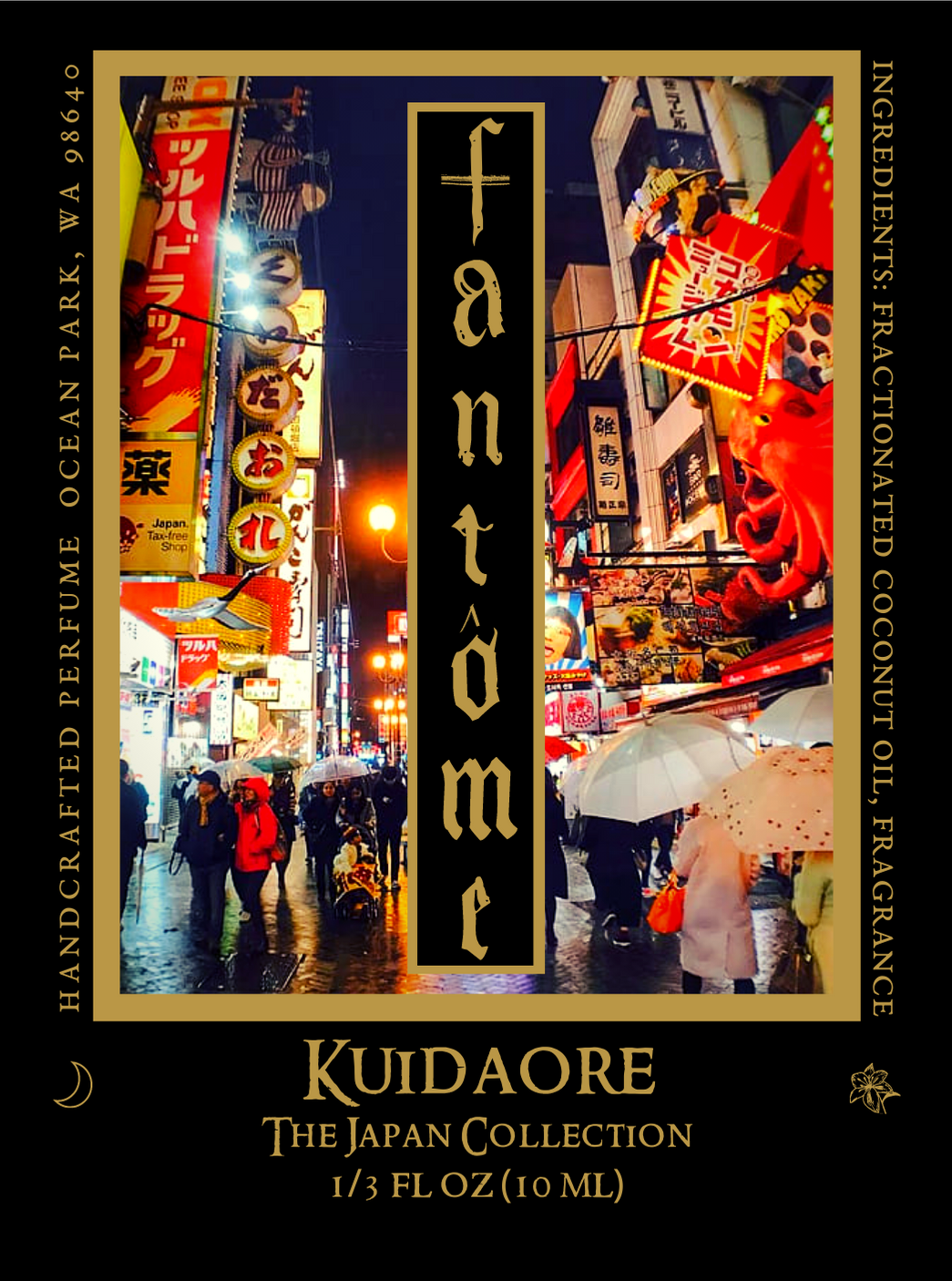 Fried pastry dough, fluffy vanilla cream filling, and a light dusting of matcha powder.  

The sweet smell of fried, matcha-dusted pastries permeates the narrow, colorful, neon-lit alleyways of Dotonbori—Osaka's bizarre and whimsical food district. In Osaka, "kuidaore" is a playful phrase that literally means "to eat oneself into ruin," but it characterizes the self-indulgent, food-loving experience that is quintessential to Japan's sometimes gruff, but most eclectic city. 
 *Reformulated 12/2020
Perfume oil. Ingredients: fractionated coconut oil, fragrance.
All sizes feature glass bottles. The 10 ml and 4 ml both have stainless steel rollerballs, the 1.5 ml has a screw top only.