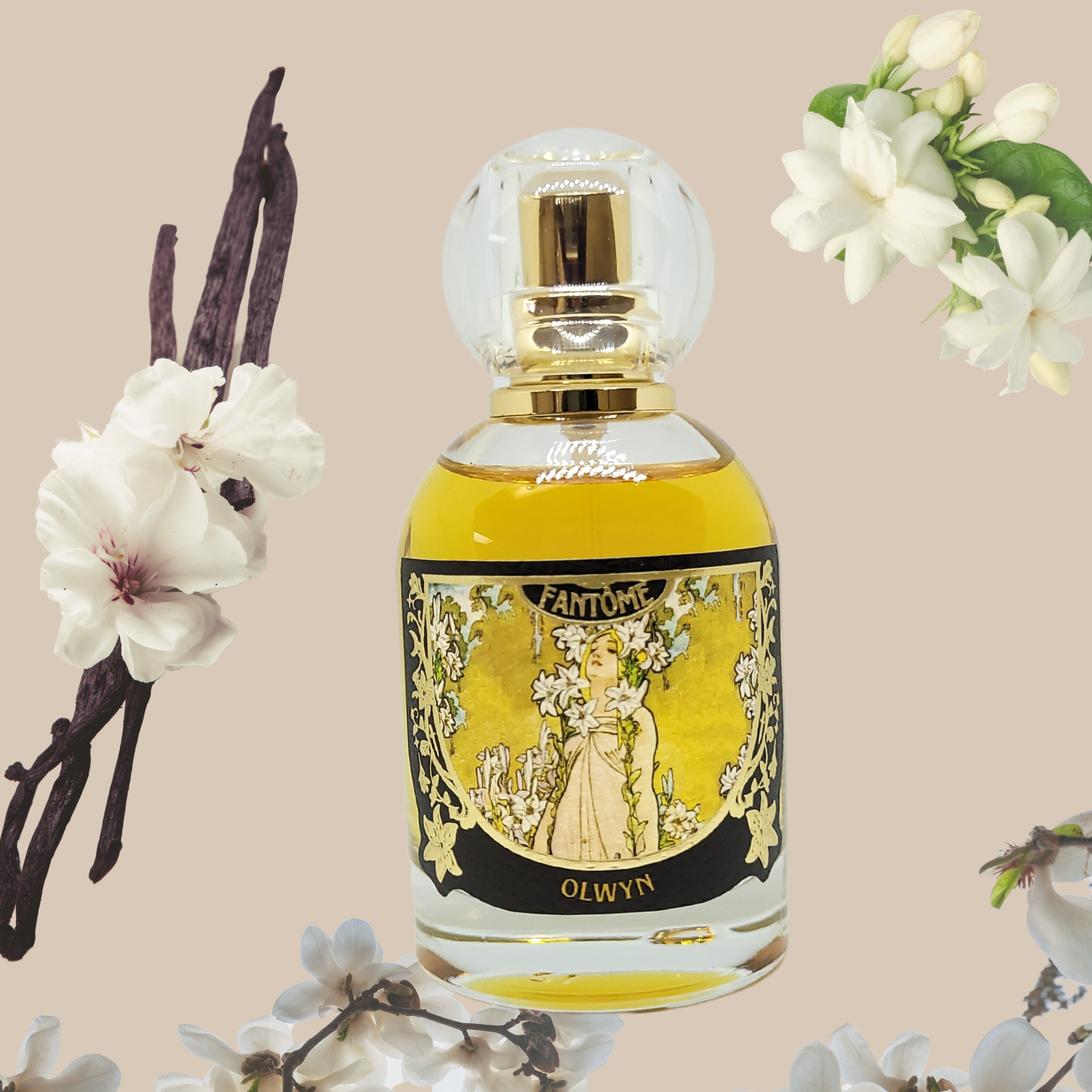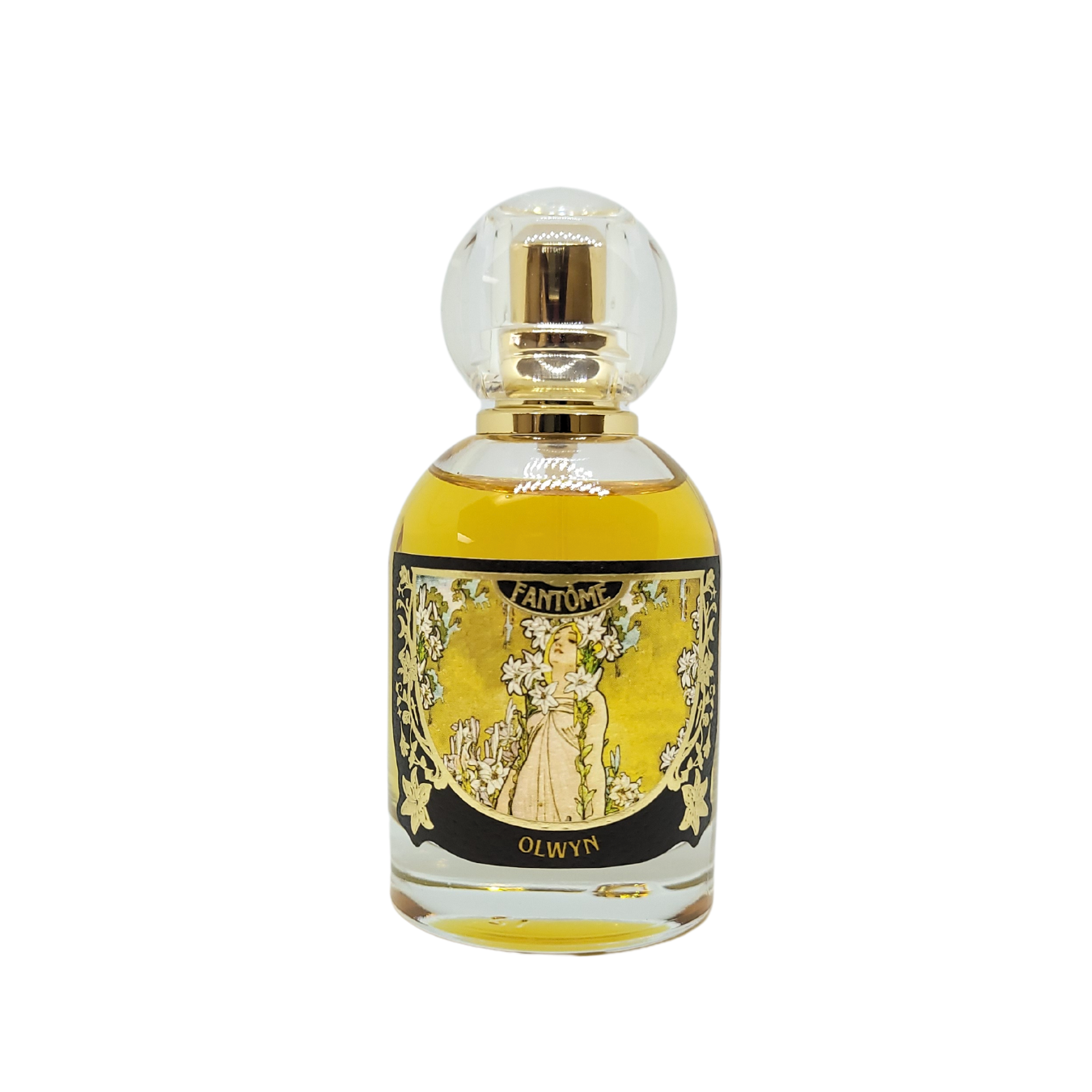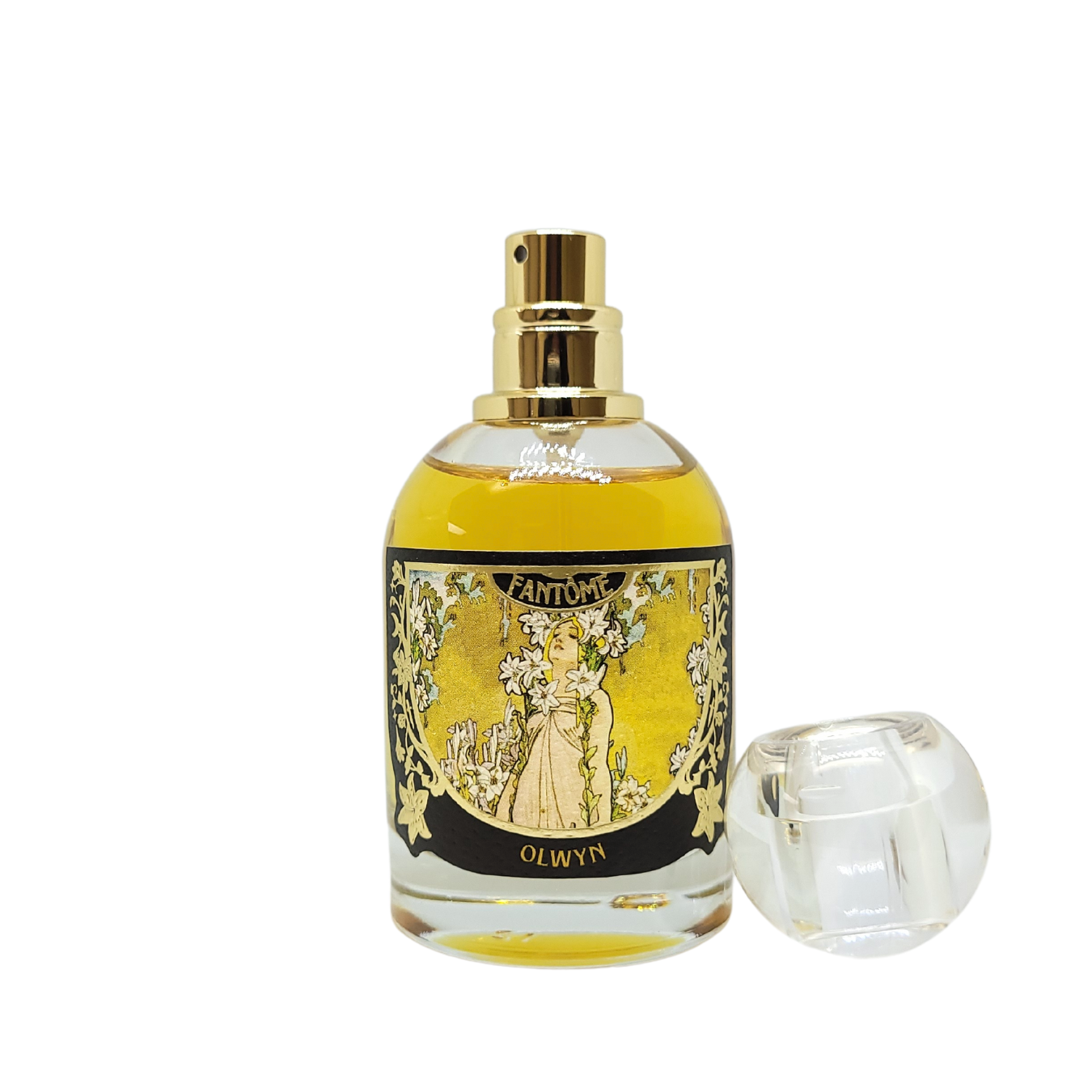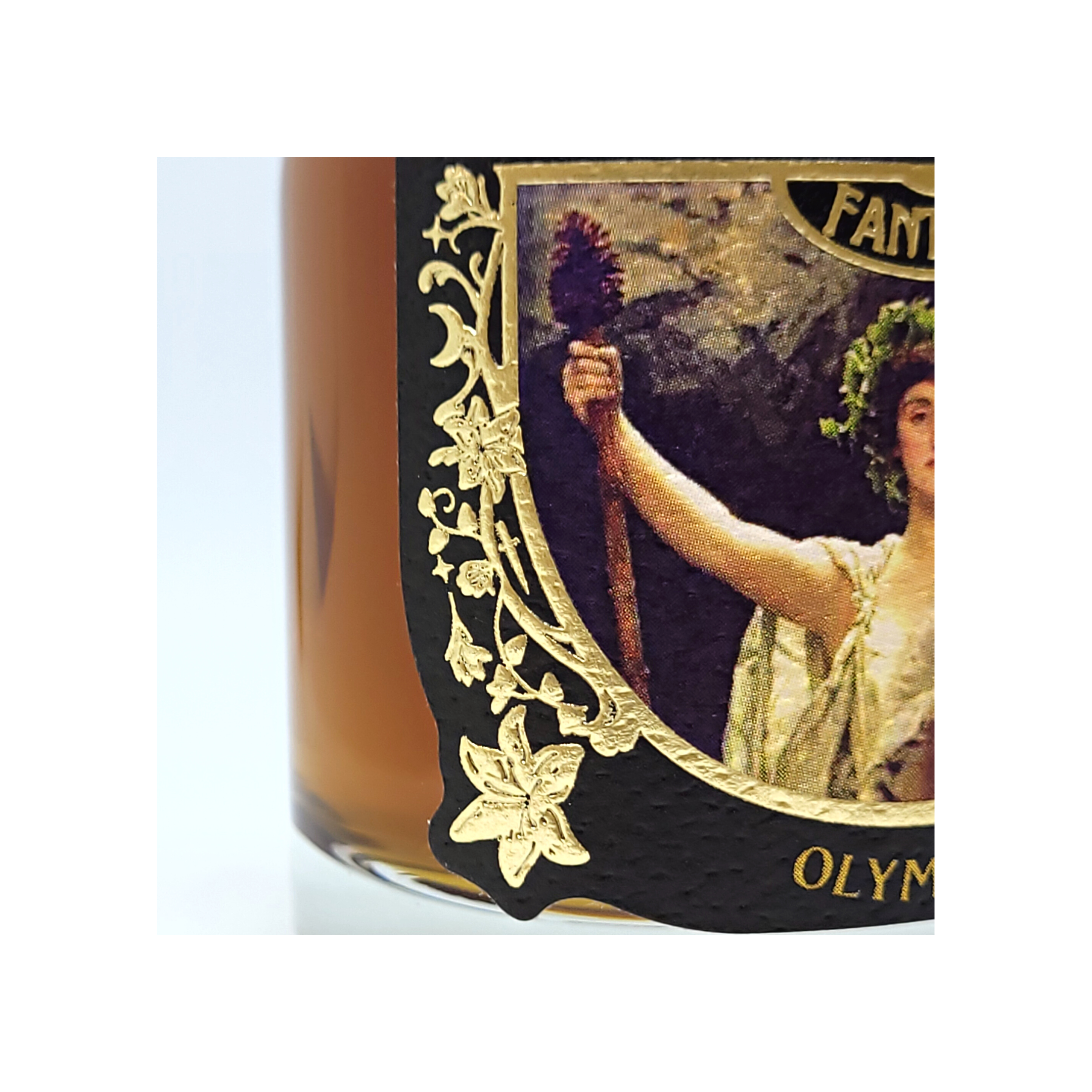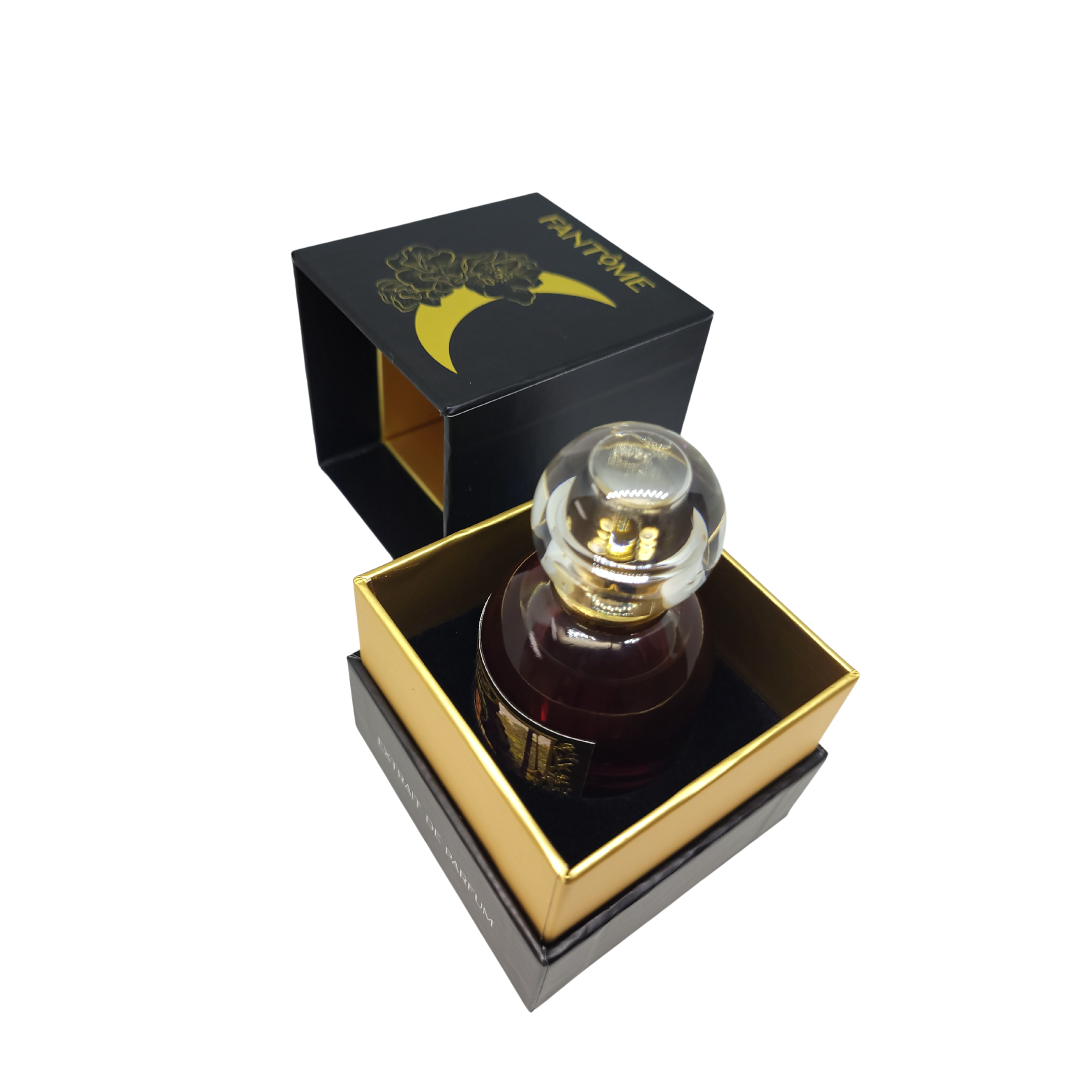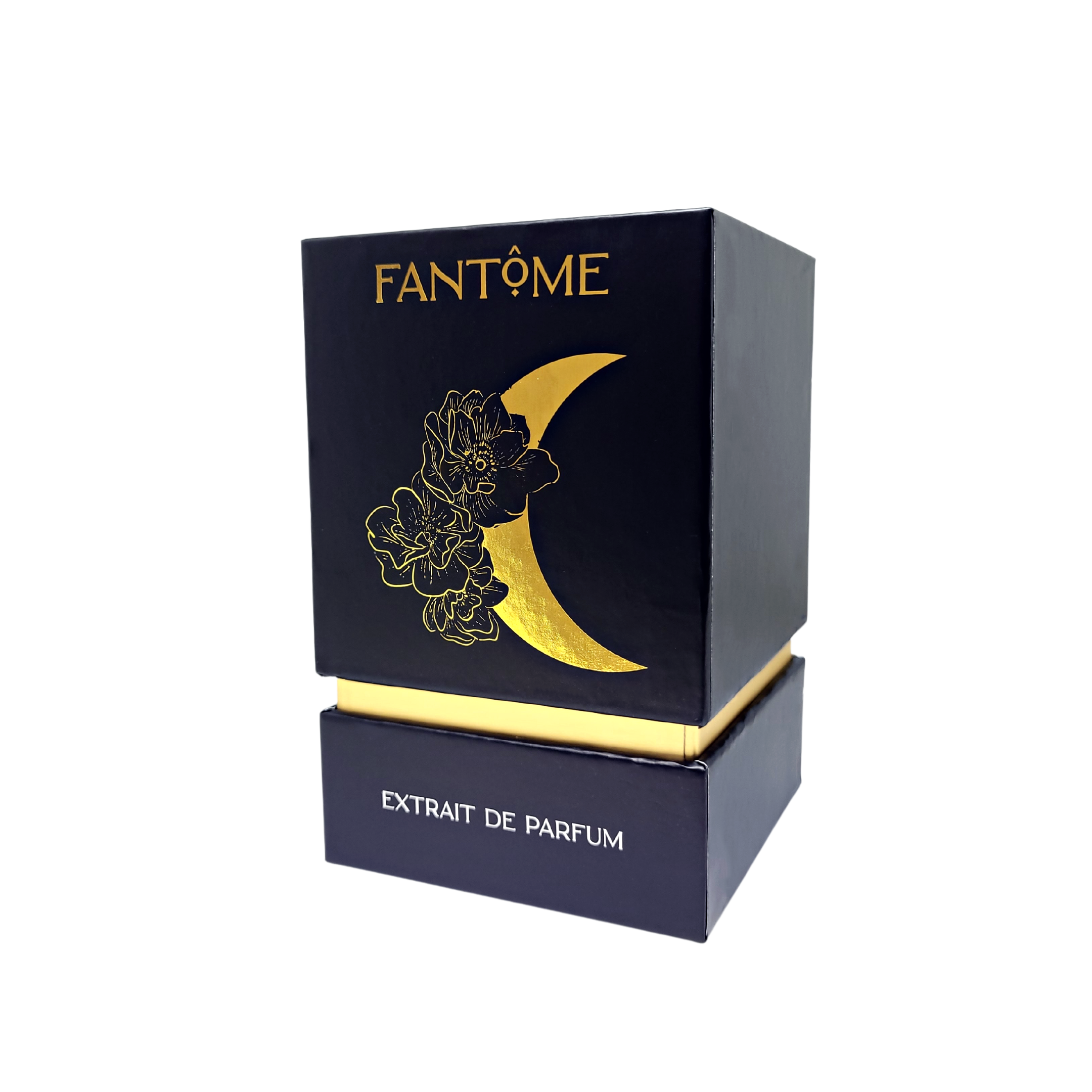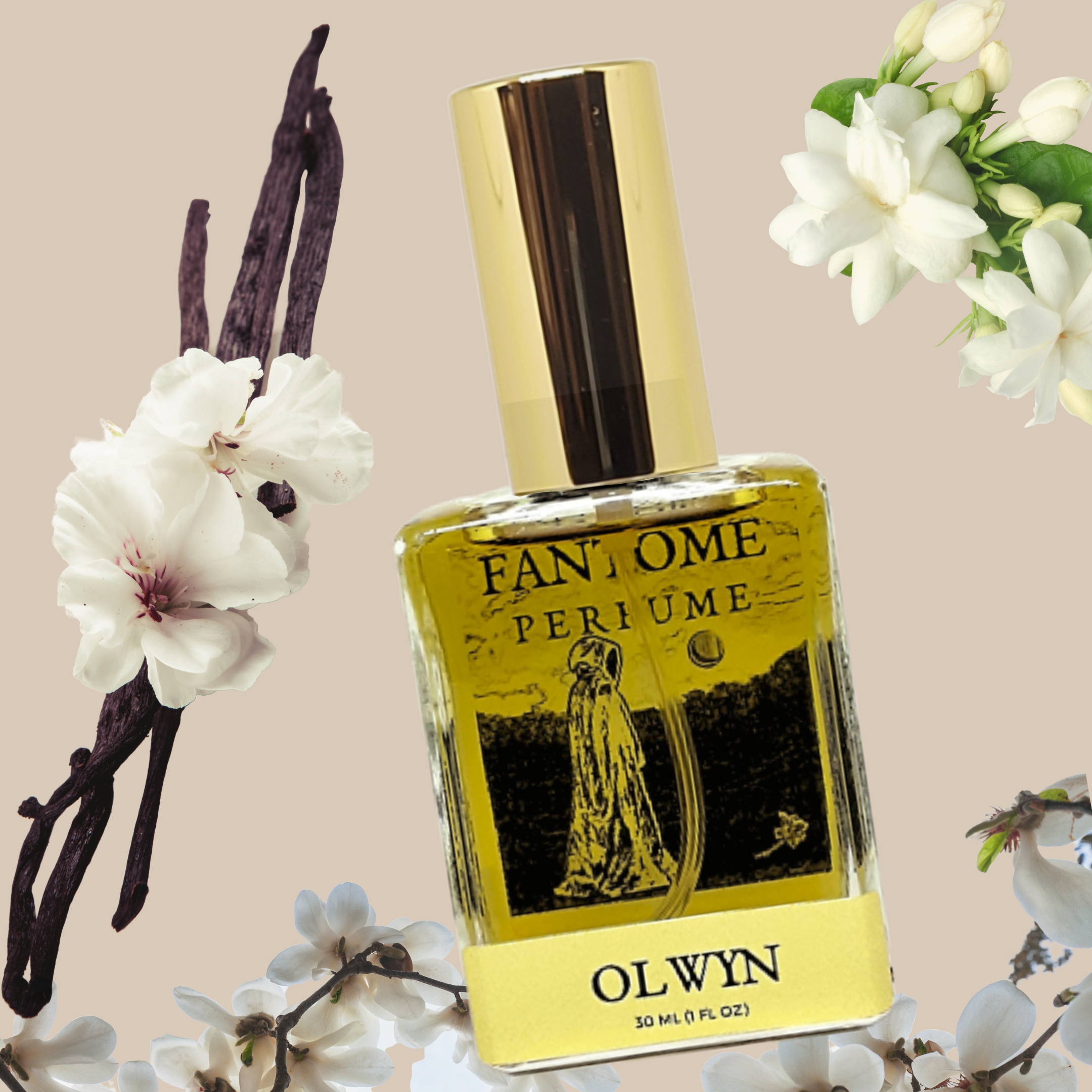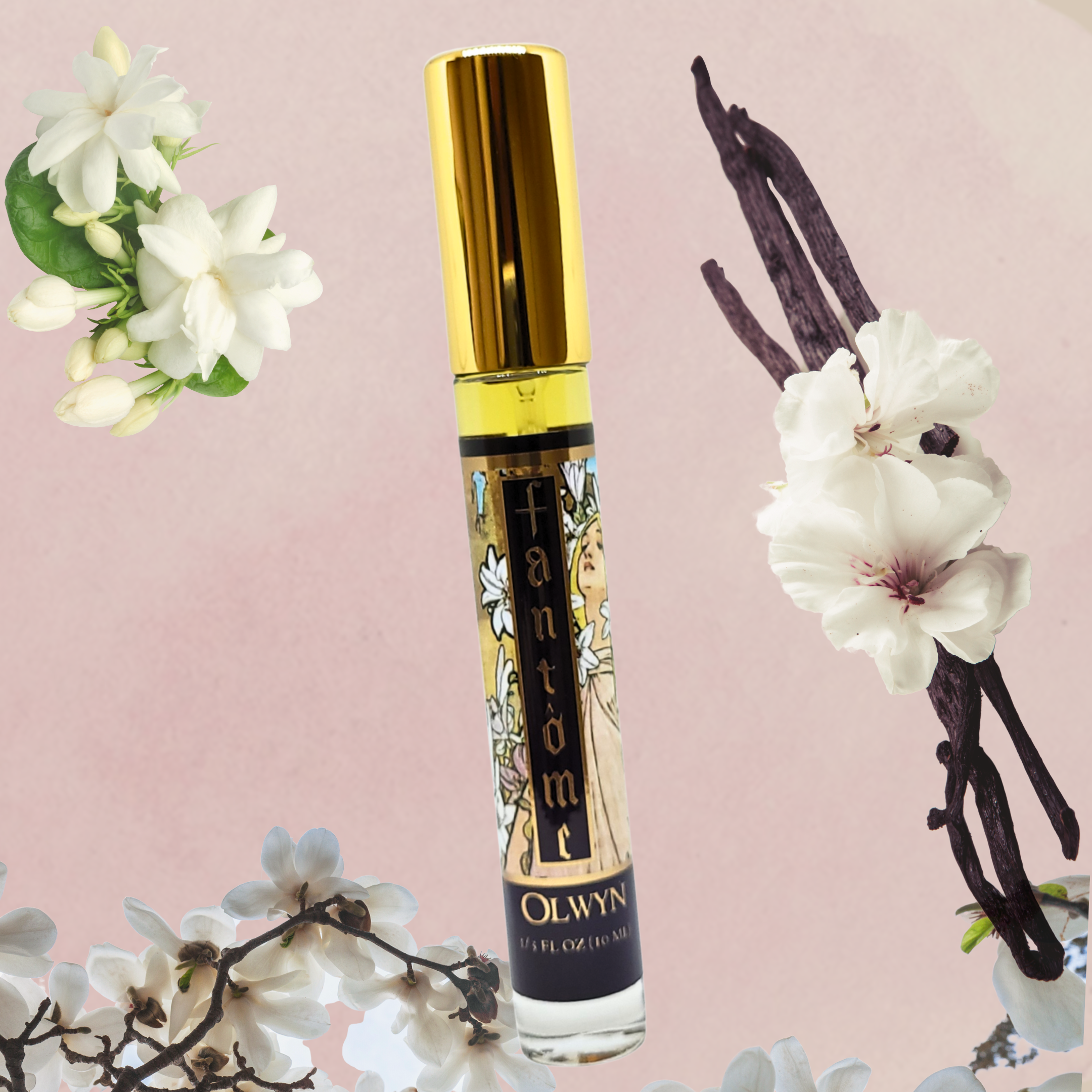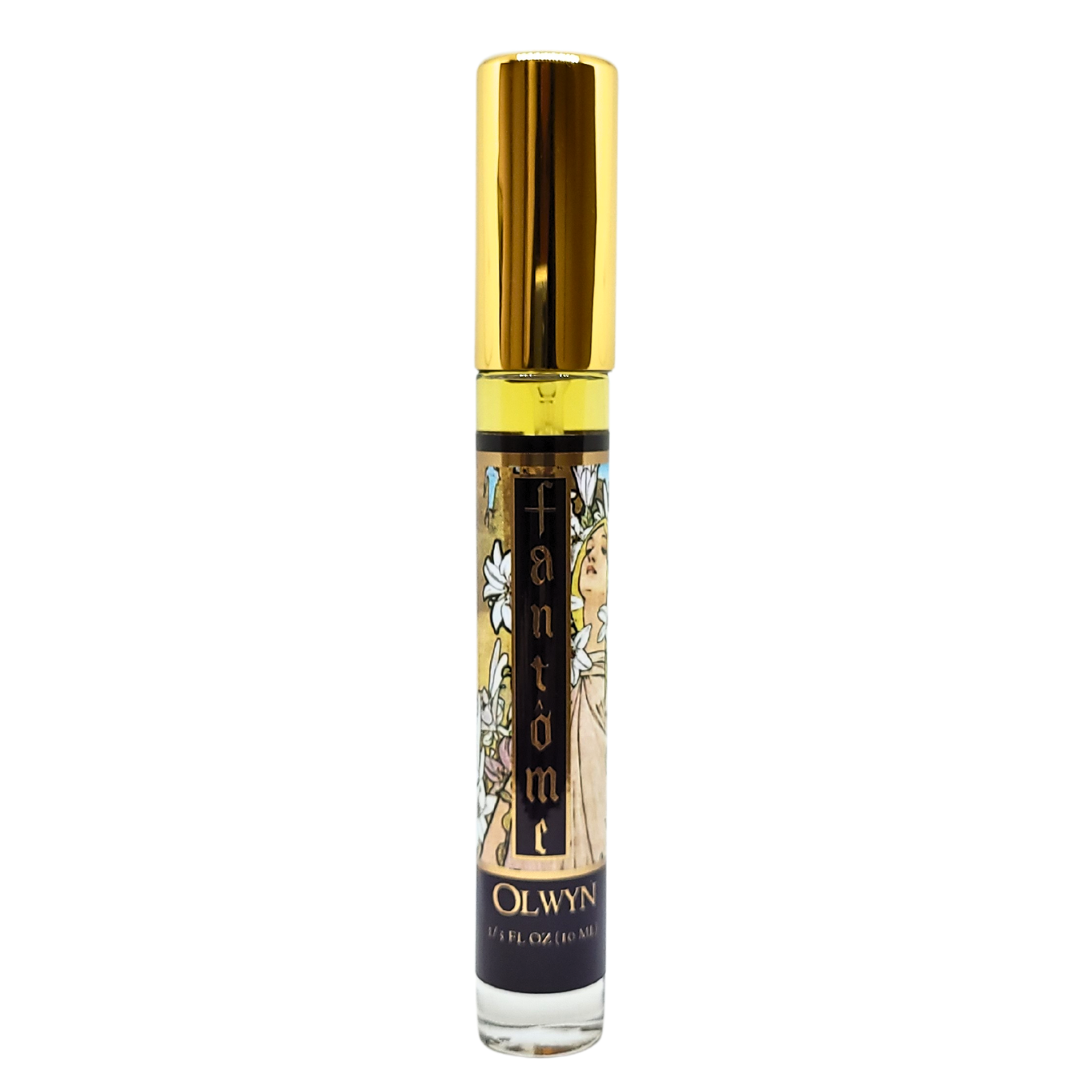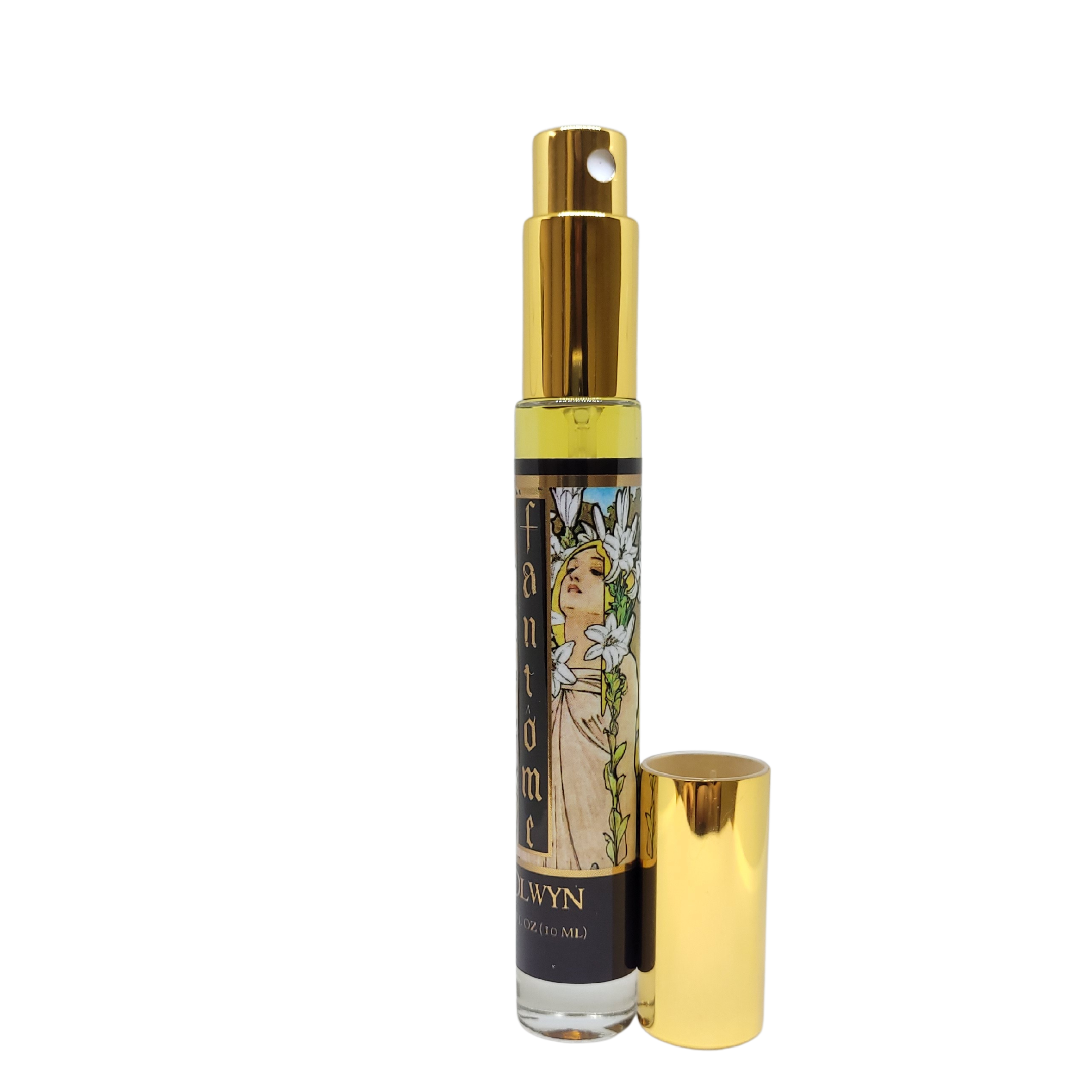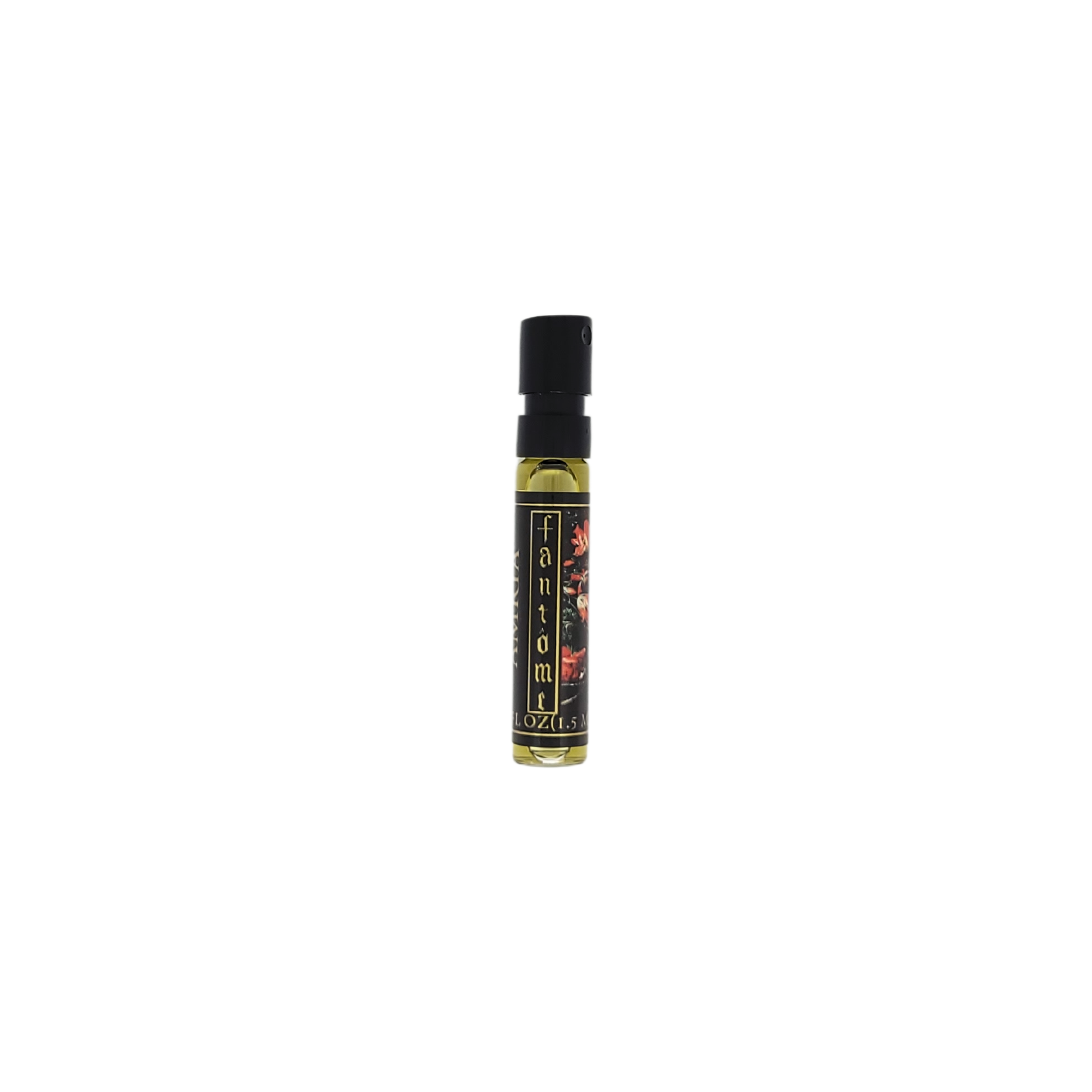 Magnolias, white lilies, night-blooming jasmine, and gardenias over rich, buttery vanilla, myrrh, benzoin, and a hint of orange blossom. 
Named for the Welsh goddess who had lilies bloom in her footsteps, Olwyn is as delicate, sweet, and feminine as the flowers that followed her wherever she went. 
Extrait de parfum. Ingredients: denatured alcohol (isopropyl myristate for international orders), fragrance. 
50 ml: French glass bottle with gold foil embossed label, fine mist atomizer, spherical cap, and decorative box. 30 ml: square glass bottle with fine mist spray pump. 10 ml: glass bottle with fine mist atomizer. 1.5 ml: glass vial with fine mist spray pump. 
*Not Vegan