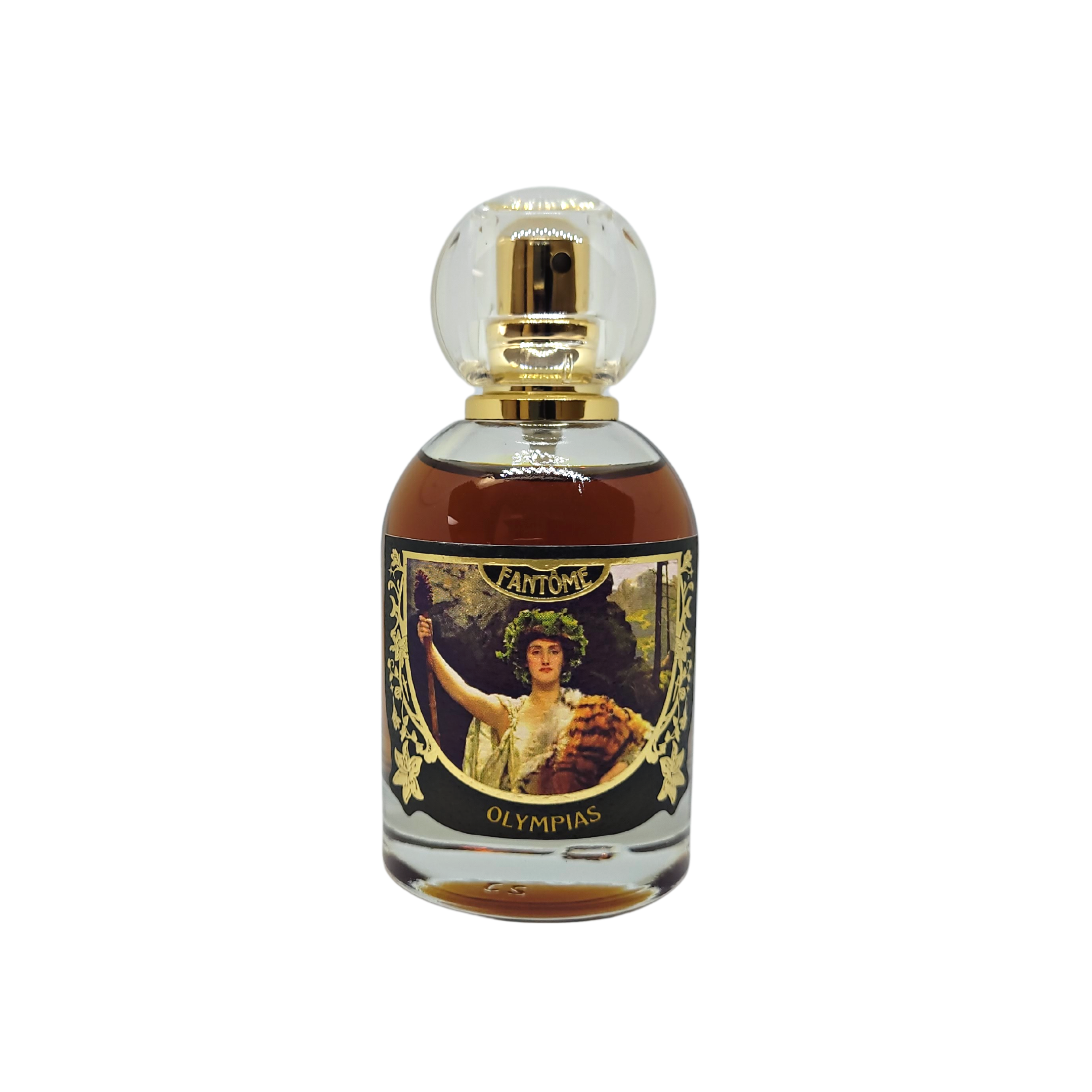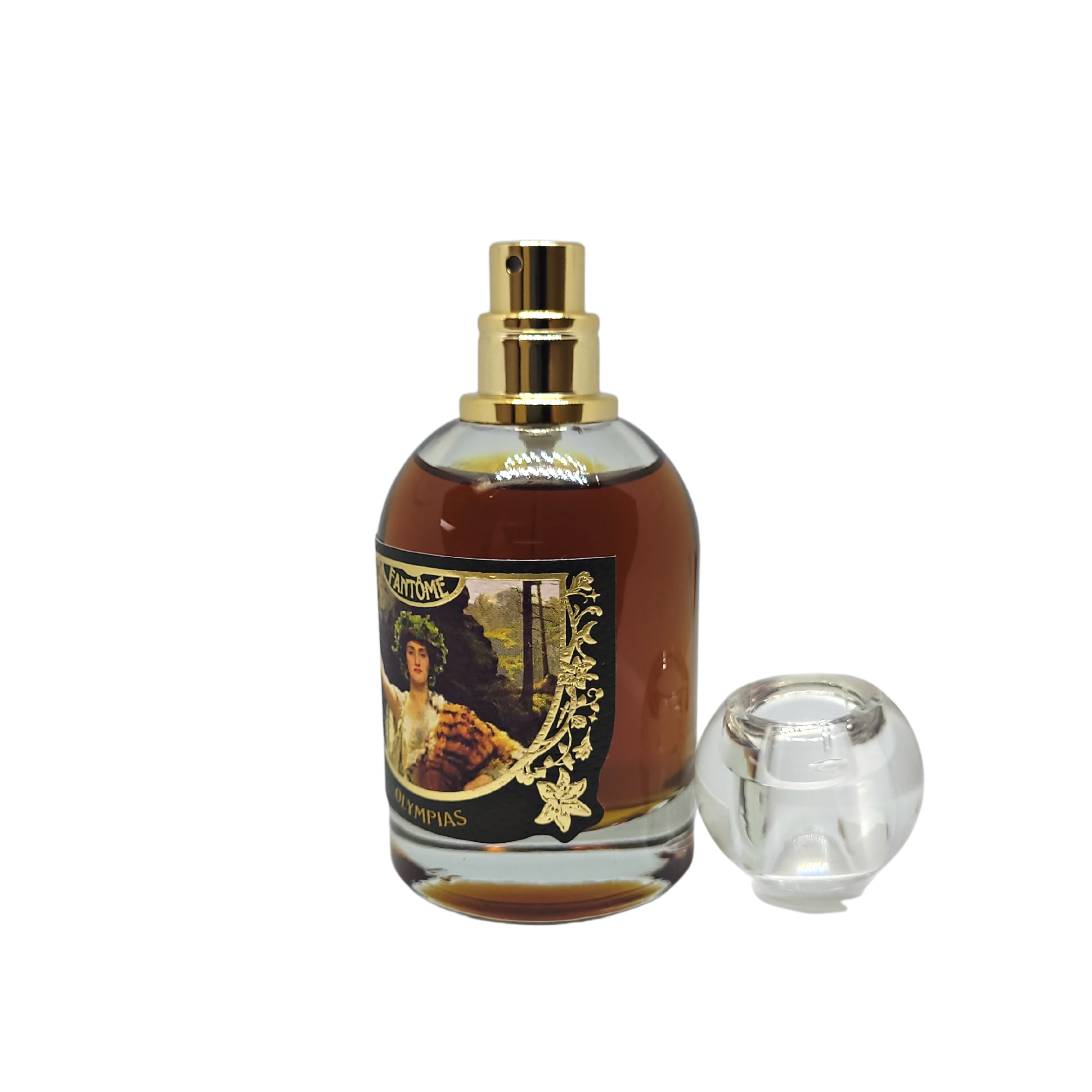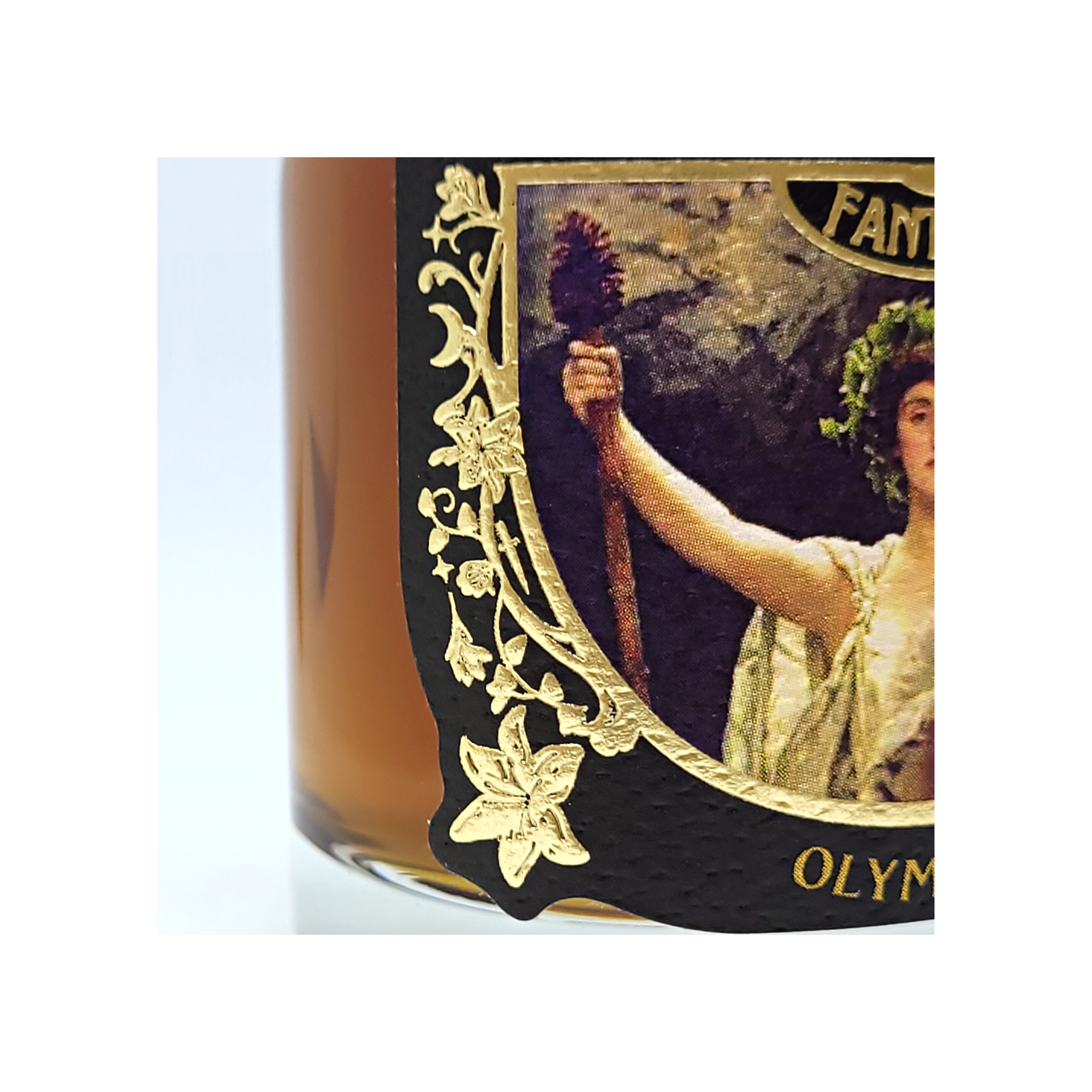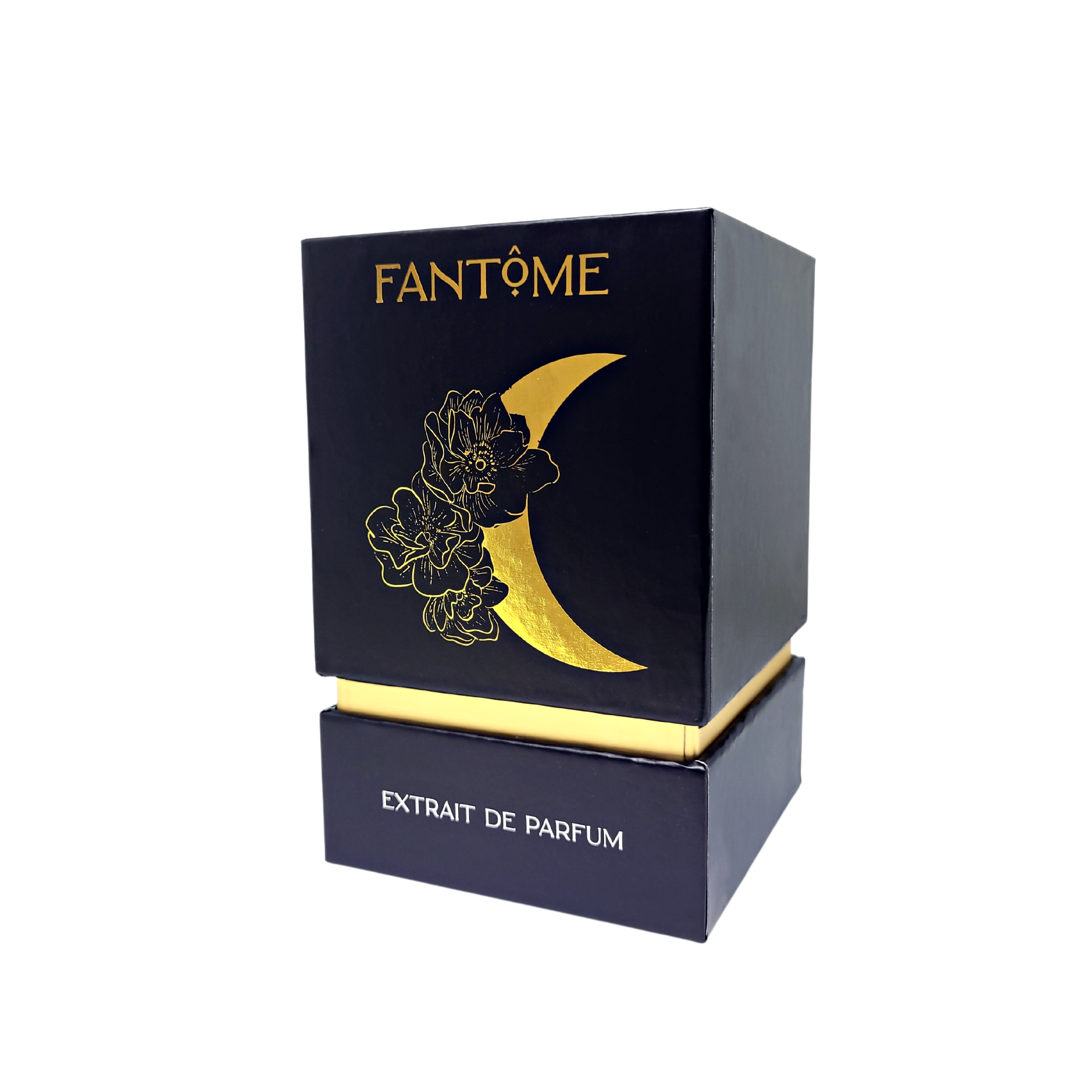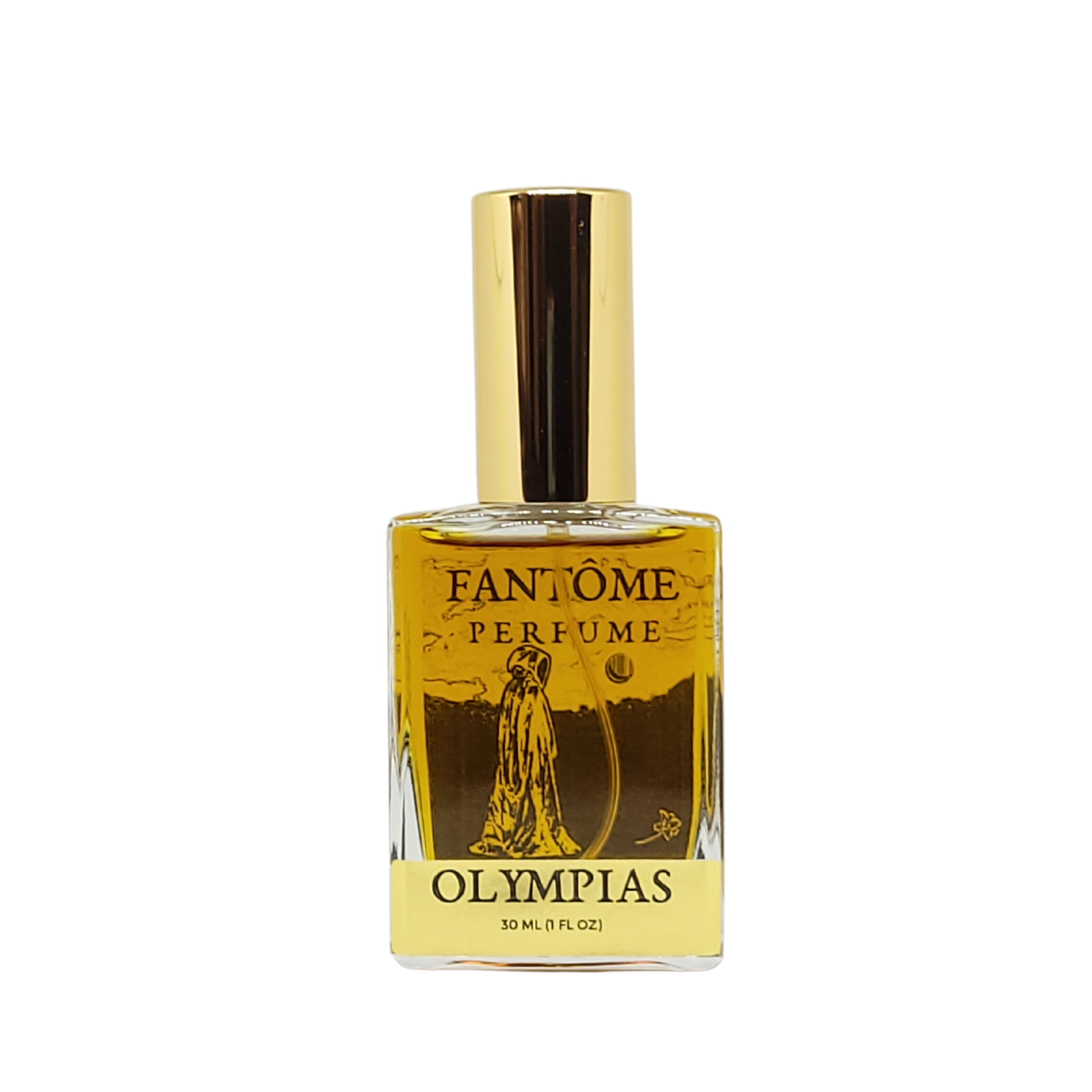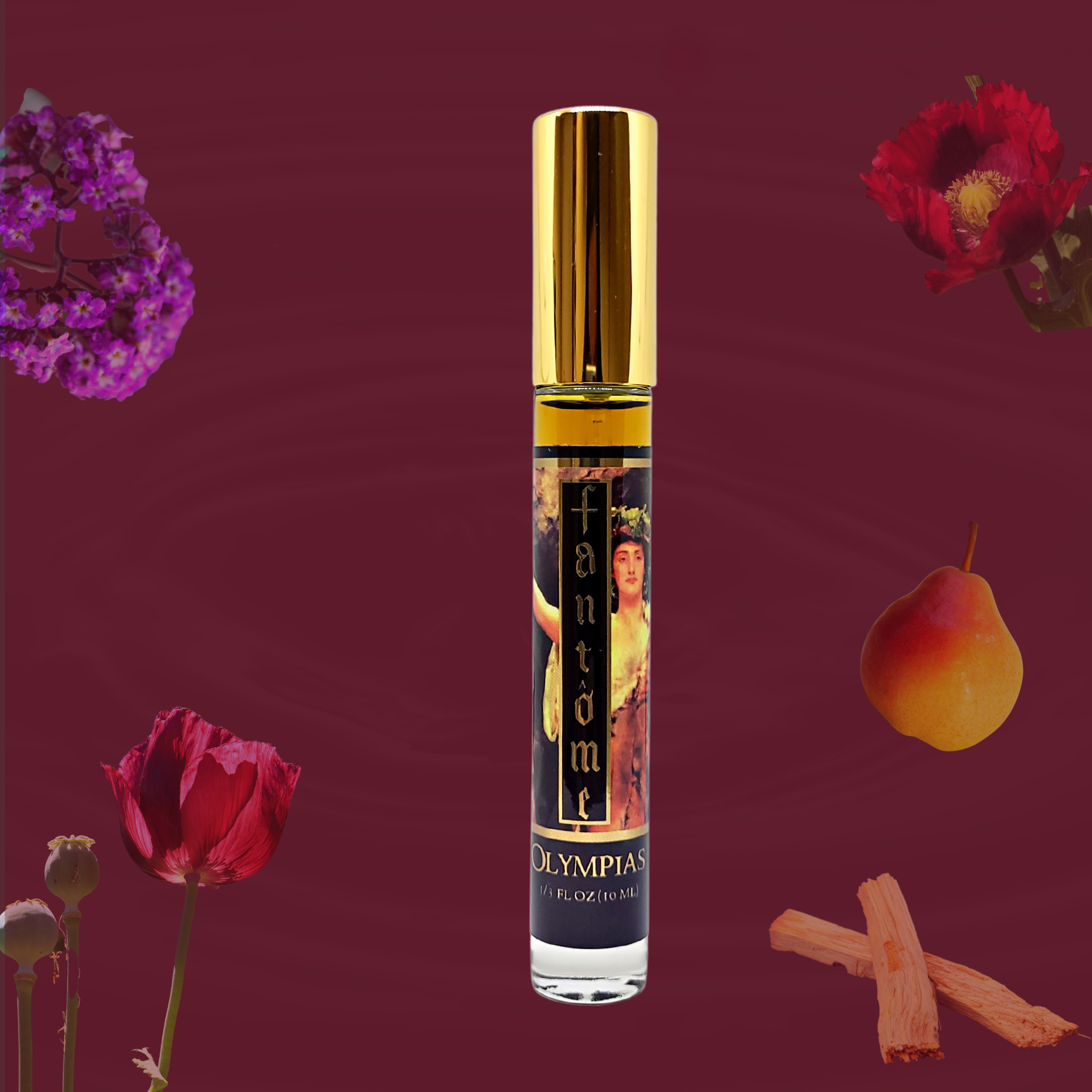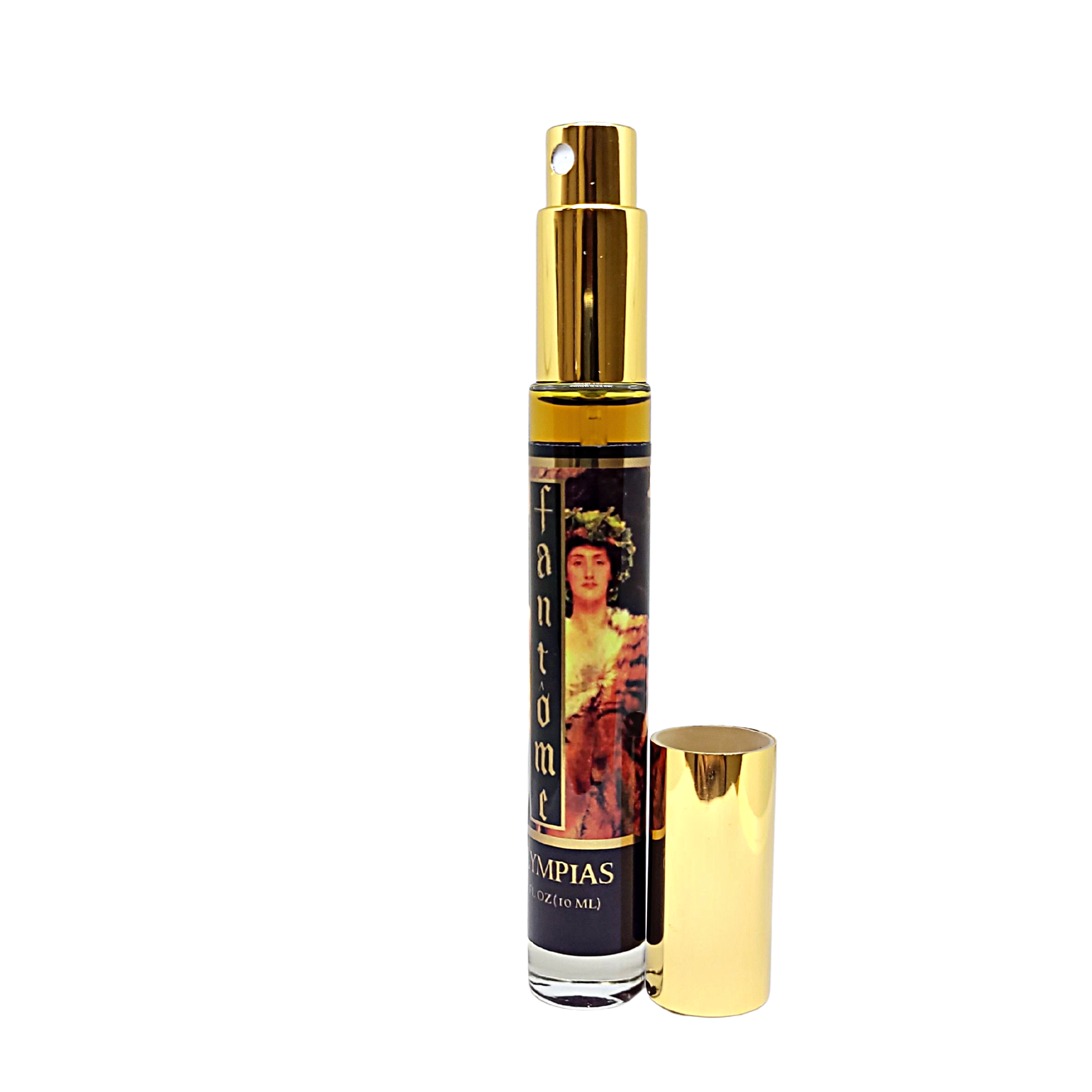 Labdanum, heliotrope, opium, laurel leaves, pear, a drop of red wine
Olympias is a rich, complex fragrance that pairs a dark, resinous base of labdanum and opium with bright pear. Together, sandalwood and warm vanilla play up the sumptuousness of the creamy aspects of heliotrope. The laurel leaf lingers in the background but adds an herbal sweetness to the fragrance, recalling the laurel garlands worn in ancient Greece to symbolize success and victory. The red wine is vibrant and jammy, fit for Dionysus himself. 

The wine and opium notes are a nod to Olympias' active participation in the Cult of Dionysus. Opium is approximated from an accord of floral, earthy, and resinous components, likened to a spiced and heady tobacco. Contrasting with its bad rap in modern times, opium poppy was widely used in ancient Greece in small quantities for medicinal purposes and even incorporated into their cuisine. It was chosen specifically for this fragrance since it was also used for its mild psychoactive effects in spiritual practices.
Renowned diplomat, political tactician, mentor and mother to Alexander the Great, Olympias was a brilliant and cunning figure in the Macedonian (Greek) Empire. She transgressed cultural expectations for women at the time, who were expected to never get involved in public life in any capacity, by being the first woman known to actively take a role in political events in the Greek world. Olympias was also a maenad, or female follower of Dionysus, and a devotee to the Orphic Mysteries. The Cult of Dionysus became an alluring alternative to the concurrent rise of Stoicism in Greek society, especially for women. She was also a snake handler, and was rumored to sleep with snakes in her bed.
She was born Polyxena, the eldest daughter of the respected Greek King Neoptolemus, who claimed to be descended from Achilles. She became the fourth wife of King Philip II of Macedon through a political arrangement, although texts reference that the king genuinely fell in love with her when they were both being initiated into a mystery cult dedicated to the chthonic Cabeiri deities. The night before their wedding, she dreamt a lightning bolt struck her womb, and foretold of the son she would deliver into the world. Her first born child would later become Alexander the Great, who Olympias personally tutored and advised. When she and young Alexander went into exile after her marriage to Philip became more volatile, she wielded great influence and set the political stage to ensure her son's ascension to the throne, which was dangerous and far from guaranteed. 
Extrait de parfum.  Ingredients: denatured alcohol (isopropyl myristate for international orders), fragrance. 
50 ml: French glass bottle with gold foil embossed label, fine mist atomizer, spherical cap, and decorative box. 30 ml: square glass bottle with fine mist spray pump. 10 ml: glass bottle with fine mist atomizer. 1.5 ml: glass vial with fine mist spray pump.